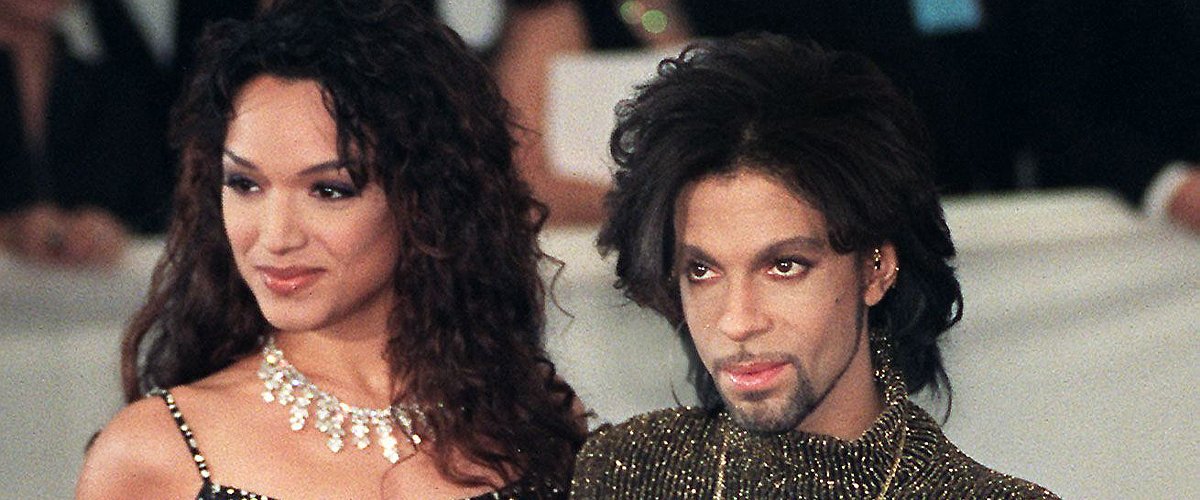 Getty Images
Prince's Infant Son Amiir's Tragic Death Led to His Divorce With Mayte Garcia & Forever Haunted Them Both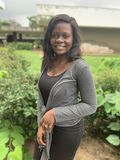 A year after their son Amiir's death, Prince's ex-wife Mayte Garcia published a memoir in which she shared details about the boy who died six days after his birth and left a hole in their hearts forever.
When American music icons are being mentioned, one name that is sure to make the list is Prince. The legendary singer is one of the greatest ever to grace the stage, and he possessed an undeniable talent.
When Prince was only 19, he signed with Warner Bros. Records and enjoyed so much success. Prince released many hit albums, including "Purple Rain," "Sign 'O The Times," and many more, which remain popular to this day.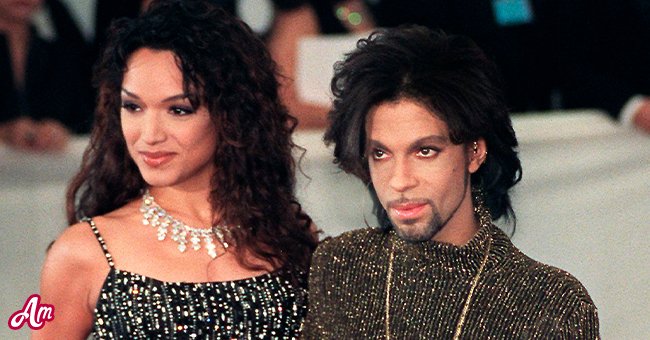 A picture of singer Prince and his ex-wife Mayte Garcia | Photo: Getty Images
Prince sold more than 150 million records and received several prestigious awards and recognitions in his lifetime. However, he passed away unexpectedly on April 21, 2016, at 57.
His death shocked many people worldwide as few had expected it. Despite his music's wide-reaching impact and illustrious career, not much was known about Prince's personal life.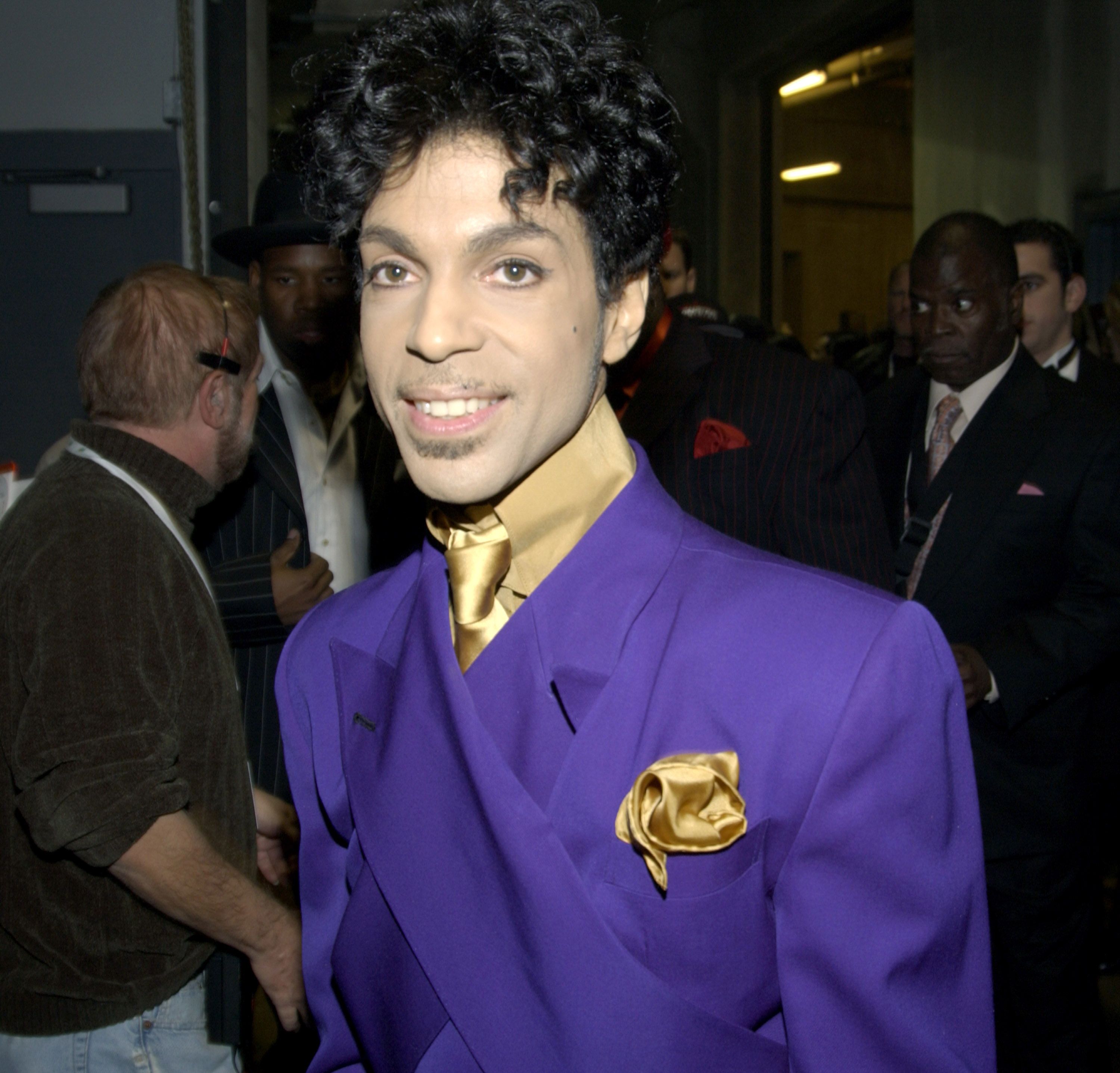 Prince at The 46th Annual GRAMMY Awards - Backstage | Photo: Getty Images
The singer did his best not to dwell in the spotlight and kept to himself most times. Hence, not many people knew he fathered a son who died soon after birth.
Prince was married twice in his lifetime. His first marriage was to Mayte Garcia, with whom he welcomed his son. Find out more about the legendary singer's son and his marriage to Garcia.
PRINCE'S MARRIAGE TO GARCIA
In her childhood, Garcia was a huge fan of Prince and idolized the singer. Her fantasies about him became a reality when she joined him on tour as his dancer and later became his wife.
Prince and Garcia met when she was 16. Her mother managed to get a video of her performing to the popular singer, and when he saw it, he asked to meet the teenager.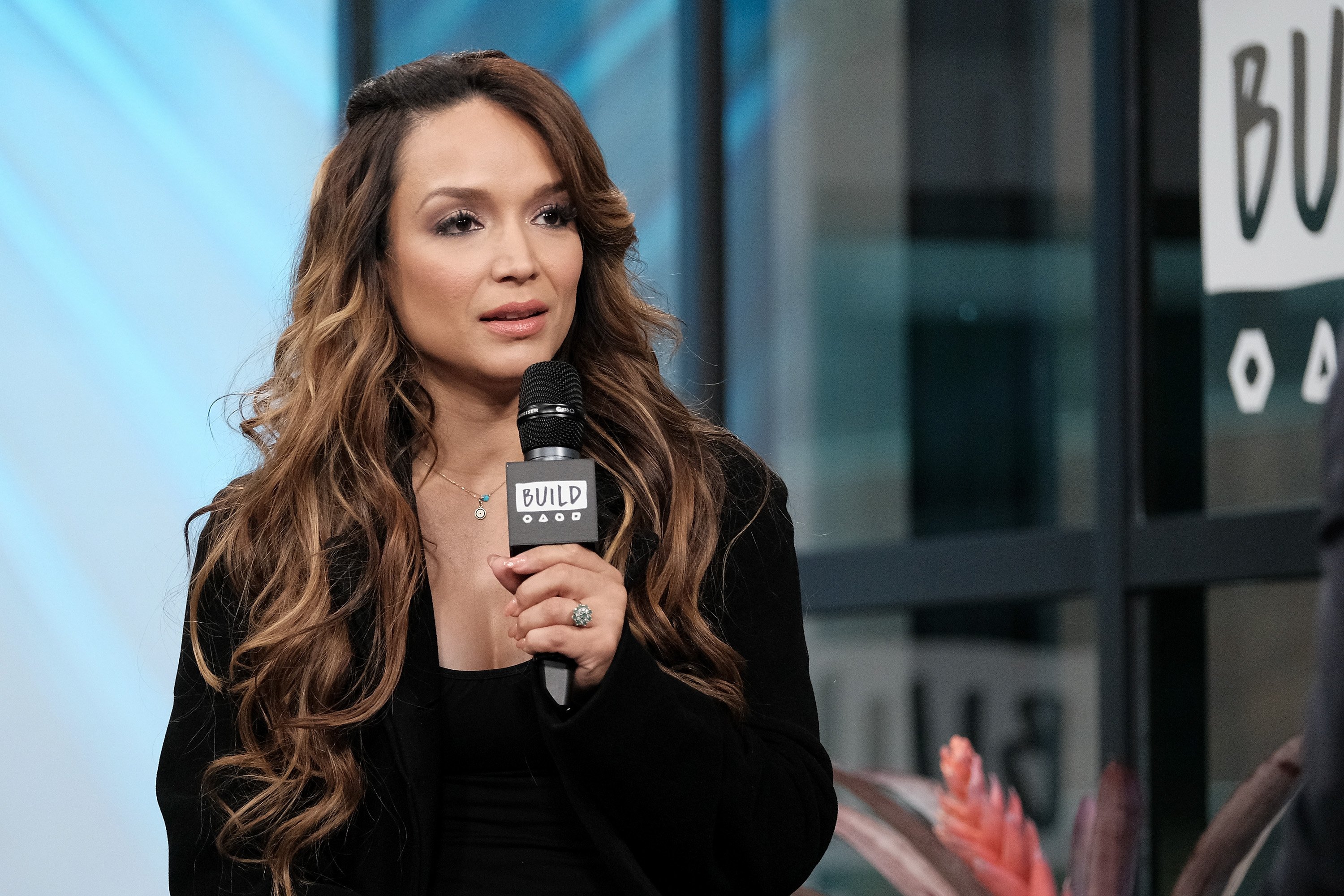 Mayte Garcia attends the Build Series to discuss "The Most Beautiful: My Life With Prince" at Build Studio on April 6, 2017 in New York | Photo: Getty Images
Despite Garcia's young age, Prince was alleged to have remarked that she was his future wife when they first met. Their friendship was platonic at first as they exchanged letters, but it grew deeper when she turned 18.
Prince invited Garcia to dance on his Diamonds and Pearls Tour after her 18th birthday. Afterward, they dated for four years before eventually marrying on February 14, 1996. Garcia was 22 then, while Prince was 37. A few months after their marriage, Garcia became pregnant with their first child.
PRINCE AND GARCIA'S SON
Garcia gave birth to a son on October 16, 1996. In a memoir titled "The Most Beautiful: My Life With Prince," which she wrote a year after Prince's death, she detailed her and Prince's moments and the birth of their son.
To many people, Prince and Garcia's son's name was Boy Gregory. However, the couple named their son Amiir, the Arabicinitially platonic name for Prince. She detailed how they arrived at the name.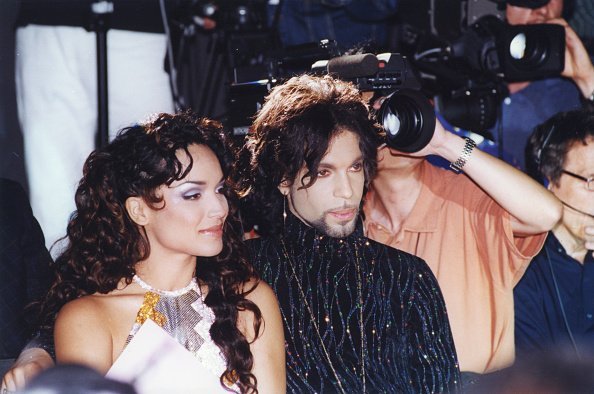 Prince and Mayte Garcia at the défilé Versace à Paris on 15 July 1999, in France | Photo: Getty Images
Garcia also narrated how the press concluded that her son's name was Boy Gregory. When Amiir was born, she checked into the hospital with the name Mia Gregory to conceal her identity.
After Amiir's birth, an ID was placed on the incubator that said "Boy," as is the usual practice. The Boy tag was followed by his mom's last name, Gregory, the name she registered at the hospital.
Garcia said an individual without the rights to share information about her family tried to sell her son's photo to a tabloid journalist. The journalist saw the label on the incubator and stupidly reported Amiir's name as Boy Gregory.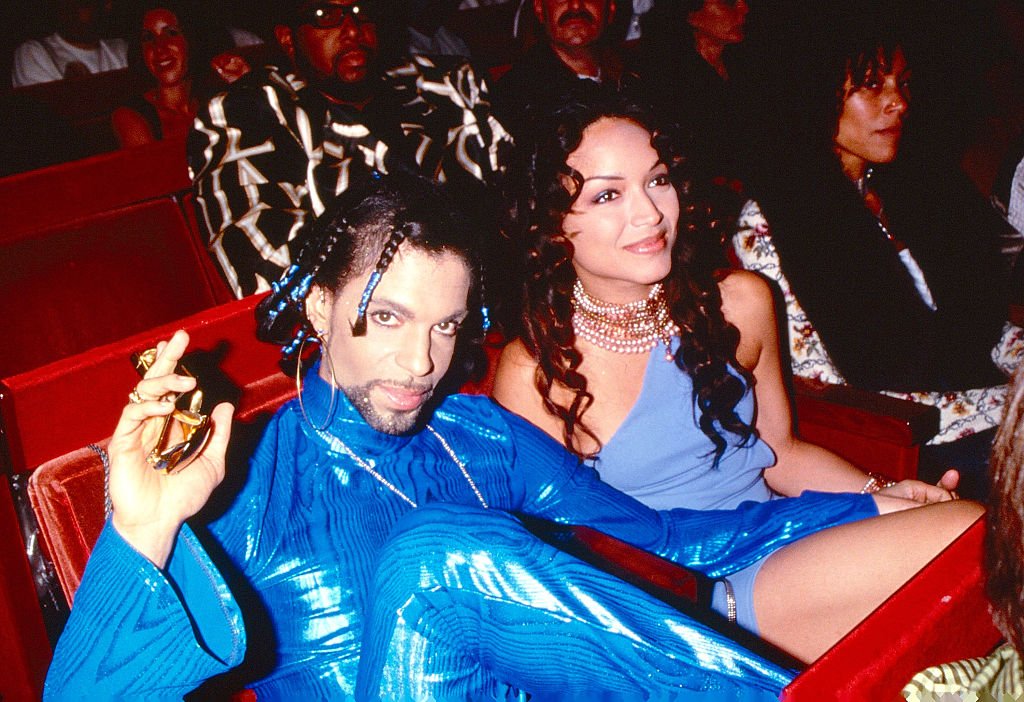 Late Prince and his ex wife, choreographer and dancer Mayte Garcia at the MTV Video Music Awards on September 9, 1999 | Photo: Getty Images
Garcia lamented that the wrong name continues to be repeated and said it hurts and offends her because whenever she sees it, she is saddened by the betrayal of her family's privacy over the tragic loss of their son.
She also said Prince wanted to keep the names and genders of his kids private and disliked it when celebrities sold baby pictures to tabloids.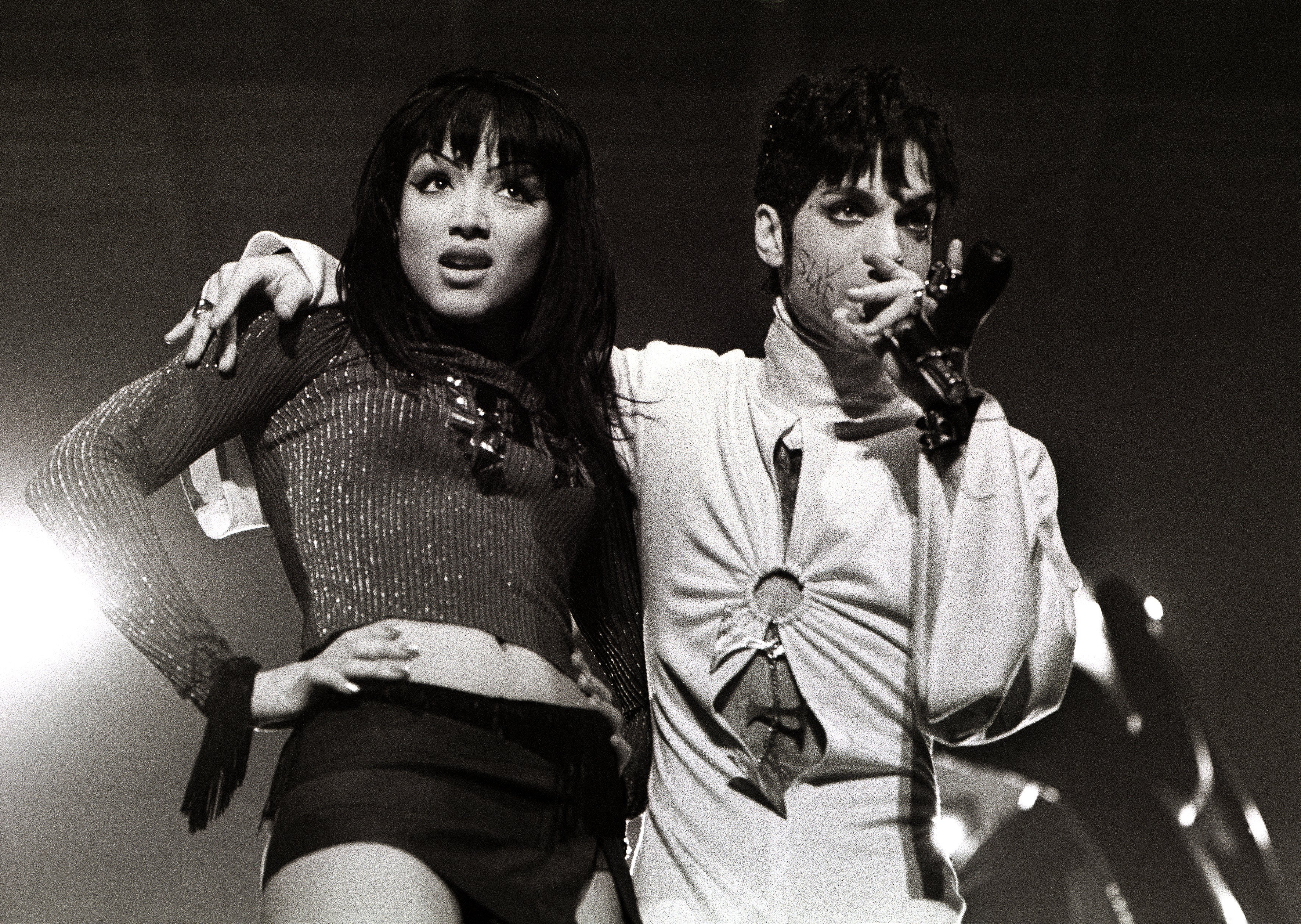 Prince and Mayte Garcia perform on stage at Brabant hallen, Den Bosch, Netherlands, 24th March 1995 | Photo: Getty Images
AMIIR'S DEATH
In her memoir, Garcia revealed Amiir was born with Pfeiffer syndrome type 2, a rare genetic disorder. He was born via C-section, and after his birth, Prince was elated and had a joyous look.
However, when they held the baby up to the lights, the joy in his face turned to pure terror. She described Pfeiffer syndrome type 2 and its devastating symptoms and said she could not understand what she saw while staring at her son.
The O.R. nurses made frantic attempts to save Amiir's life. Garcia overhead Prince, asking why their son was not crying. Someone inside her wanted her to let her son go, but she had to understand that the nurses were required by law to revive him.
Prince brought his face close to hers, gripped her hand, and told her their son would be okay. Amiir underwent various procedures recommended by doctors. Unfortunately, he started struggling to breathe after six days and died at six days old.
Garcia wrote that Amiir's gift to her was motherhood. She said her son taught her it was a privilege to love someone more than one's self and showed her she could sacrifice her heart to protect her child.
She said she could not describe Prince's experience with the loss of his son but could only say what she saw through the haze of her pain.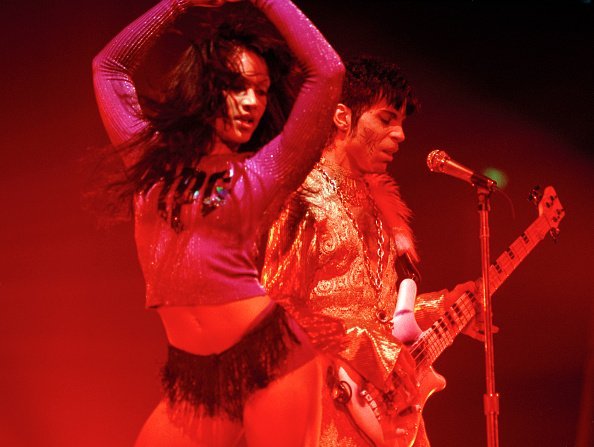 Prince and Mayte Garcia performing on stage at Wembley Arena in London, circa March 1995 | Photo: Getty Images
Garcia likened Prince's reaction to that of a skydiver who leaped from an airplane, had the best equipment, and did everything right. After leaping, the diver experienced euphoria and felt confident.
However, he discovered his parachute was tangled, and upon trying to fix it, it tore away. Now, the diver has nothing but his faith as he fell freely through the air. He observed the hard ground as it came at him and knew straight away that if he survived the fall, he would never be the same again.
Garcia also said she doubted Prince ever got over Amiir's death. She also said she does not know how anyone could get over such an experience and added that she is yet to get over it.
A MISCARRIAGE
After Amiir's death, Prince was heartbroken and grieved by doing much more work. So he got busy at the studio and released the acoustic album "The Truth," which he sold as a package with his album "Crystal Ball."
The shortest song on the album was titled "Comeback," and it was an emotional tune. Later, fans got to realize it was likely about Amiir's death.
After Amiir's death, things were never the same between Garcia and Prince. Their son's death dealt a hard blow to their marriage. The situation got worse after she got pregnant for the second time but suffered a miscarriage.
The death of two children was brutal to take, and it was hard for them to move forward as a couple. In 1999, their marriage was annulled, while they officially divorced in 2000.
PRINCE'S DEATH
Prince married for the second time in 2001 when he tied the knot with Manuela Testolini. However, they divorced in 2006. He was found dead in his home in Paisley Park, Minnesota, on April 21, 2016. An autopsy report revealed he died from an accidental fentanyl overdose, which he self-administered.
In an appearance on ABC's "Good Morning America" a year after Prince's death, Garcia said she did not know about his drug use. She said music was his drug and kept him going.
She also described her memoir as an honor to the late singer and what they had. Garcia also described the memoir as a beautiful story.
She said Prince's death was a tragic loss and happened suddenly. Hence, she wanted to be among the first persons to share his story, and she chose to share something intimate and loving.
Please fill in your e-mail so we can share with you our top stories!