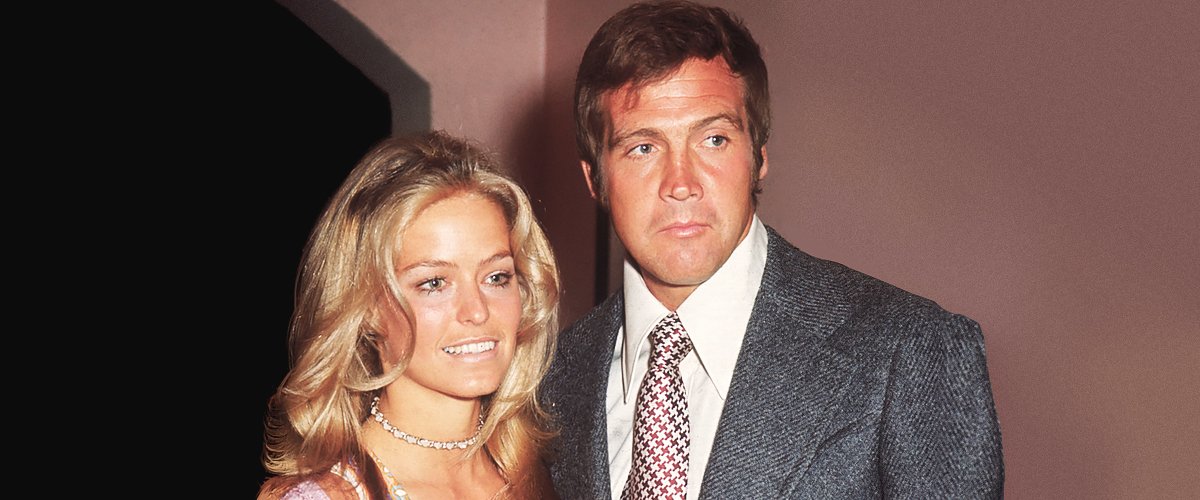 Getty Images
Farrah Fawcett & Lee Majors Were One of 1970s' Power Couples - Inside the Reason Behind Split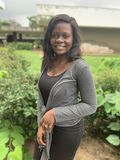 Farrah Fawcett and her former husband, Lee Majors, stayed happily married for a few years. However, with stardom came a huge price to pay. Find out the truth about the duo's divorce.
Movie stars Farrah Fawcett and Lee Majors were among the most talked-about celebrity couples in the entertainment industry. Their union spanned twelve years, and though their split was bittersweet, it was necessary for both.
Born in Texas, Farrah Fawcett was an accomplished Hollywood star who featured in several top-tier films. Although she stamped her prints in the sands of time, she didn't start out as an actress.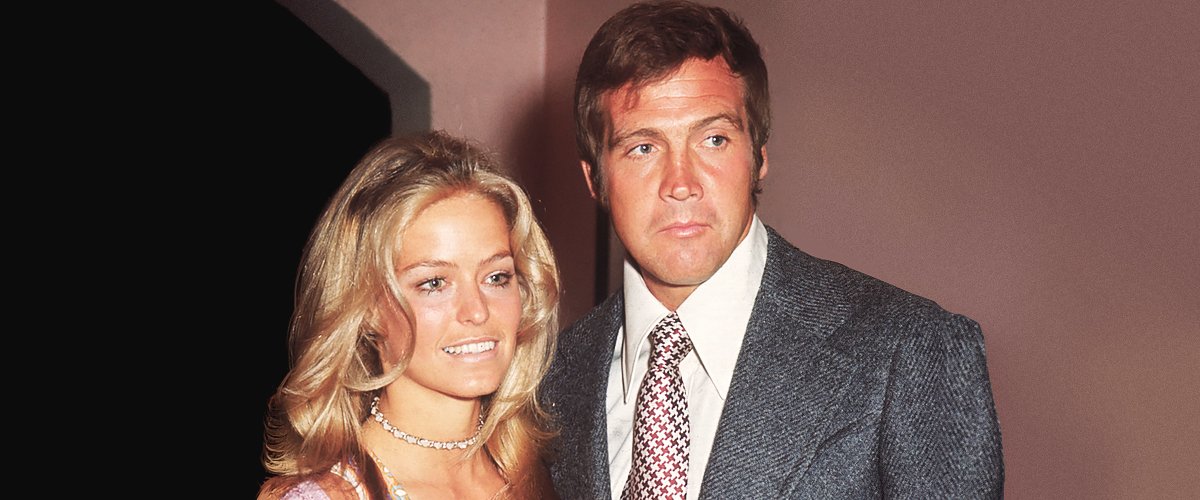 Farrah Fawcett and Lee Majors at a party for ABC-TV screen celebrities, June 1971. | Photo: Getty Images
She was born to a homemaker mom and an oil field contractor dad, who encouraged her athletic side by enrolling her in a high school with a strong arts program. After high school, the icon got accepted into the University of Texas, where she graduated with a degree in Microbiology.
Despite her commendable milestones, Fawcett's dream of becoming an actress never went down the drain. After graduation, the actress moved to Los Angeles, where her beautiful face and fantastic physique were recognized.
Not long after, she began appearing on various TV commercials. Fans also got to see her in different television series. In 1965, Fawcett finally met her former husband, Lee Majors, for the first time. Here's a look at the life of Majors before his days of fame.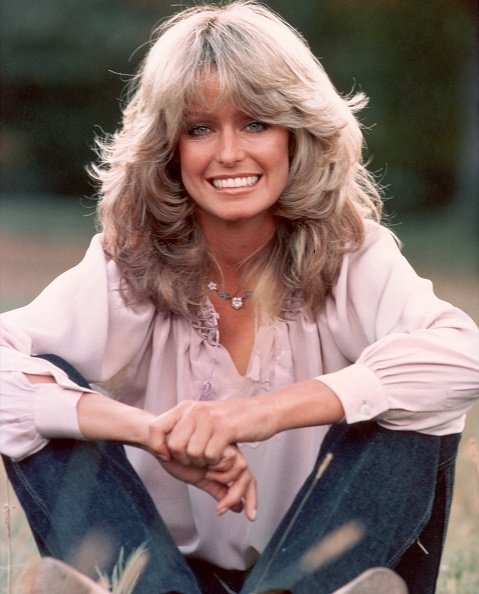 Undated photo of Farrah Fawcett smiling while sitting outdoors in blue jeans and a mauve blouse. | Photo: Getty Images
WHO IS LEE MAJORS?
Born in 1939, Lee Majors was a native of Kentucky. Growing up, he had experienced a rough childhood as he lost both his parents before he was two. After the death of his parents, Majors developed a keen interest in playing football.
He played football for several years, including the time when he was a student of Eastern Kentucky State College. The actor planned on taking his love for the sport a step forward, but several injuries to his shoulder, knee, and nose stopped his chances of being a pro footballer.
Even though Majors couldn't play the sport, he became a high school coach in Los Angeles. While coaching, the actor was encouraged by some football friends to begin a career in acting, which led to an incredible journey for Majors.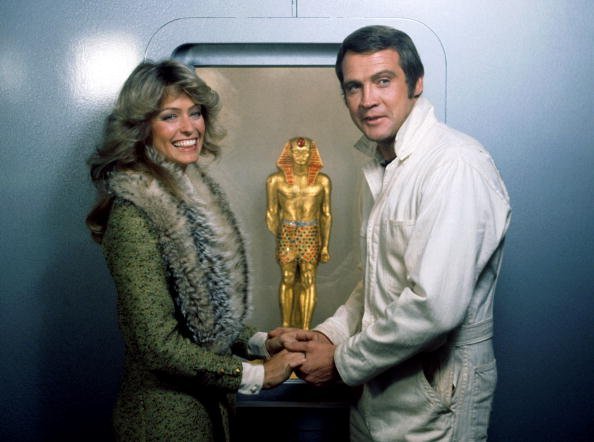 Farrah Fawcett and Lee Majors in 1976. | Photo: Getty Images
HOW DID MAJORS AND FAWCETT MEET?
Majors and Fawcett first met each other on a blind date set up by their publicists. The athlete left a short message for Fawcett, which revealed that he wanted to see her and would be picking her up for dinner in the evening hours of the day.
According to Fawcett, she was not very pleased with the message as she felt Majors' words were filled with pride. The actor corrected his former wife's notion about him by calling and apologizing for his recklessness.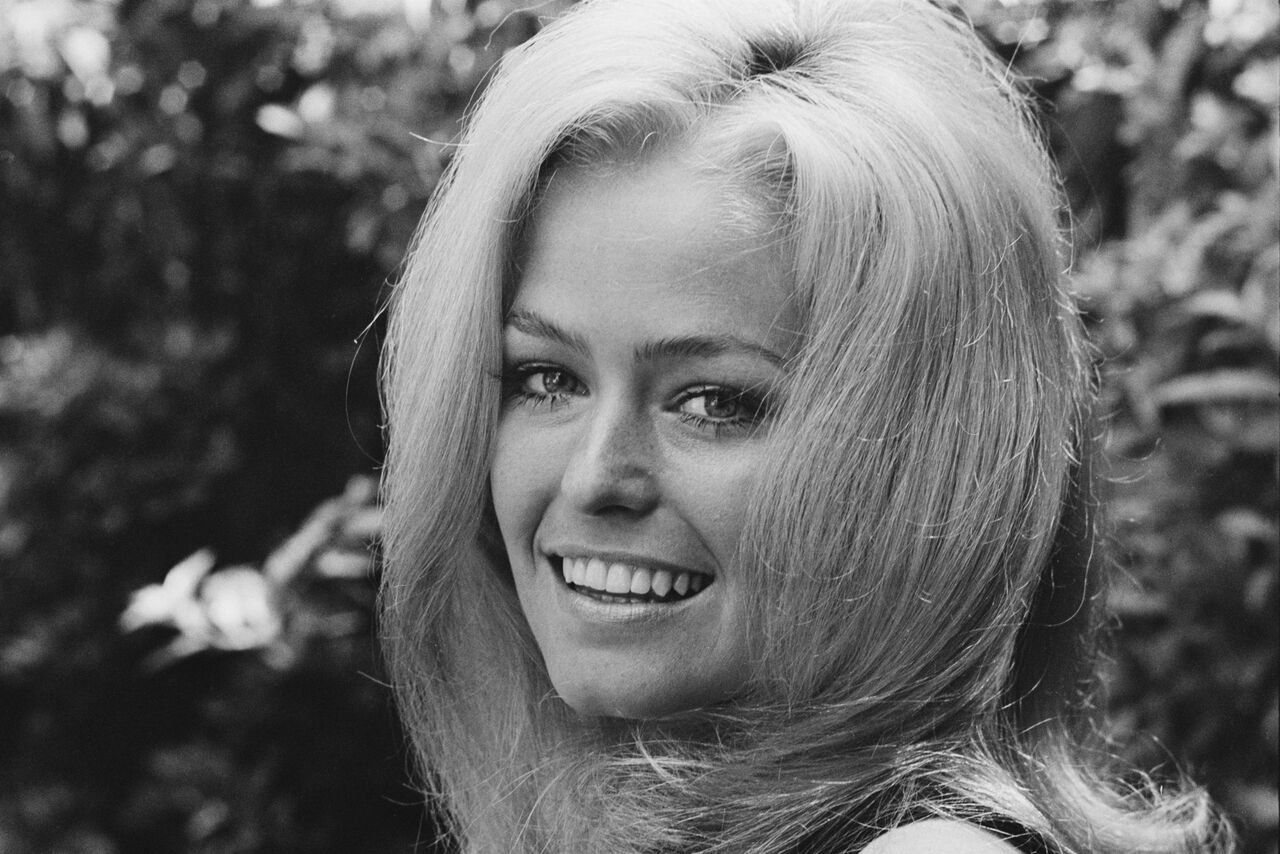 Farrah Fawcett (1947 - 2009), USA, 4th May 1970. | Photo: Getty Images
Fawcett eventually honored Majors' request, and she recalled how she felt upon seeing her ex-husband for the first time. The actress said she melted into a thousand pieces when Majors arrived.
Although Fawcett described the experience as awkward, she said it was love at first sight. The pair went on their lovely date, which ended with the actress being under the weather.
The next day, Major said he sent the Hollywood star thirteen roses, a gesture that saw the start of their romantic journey.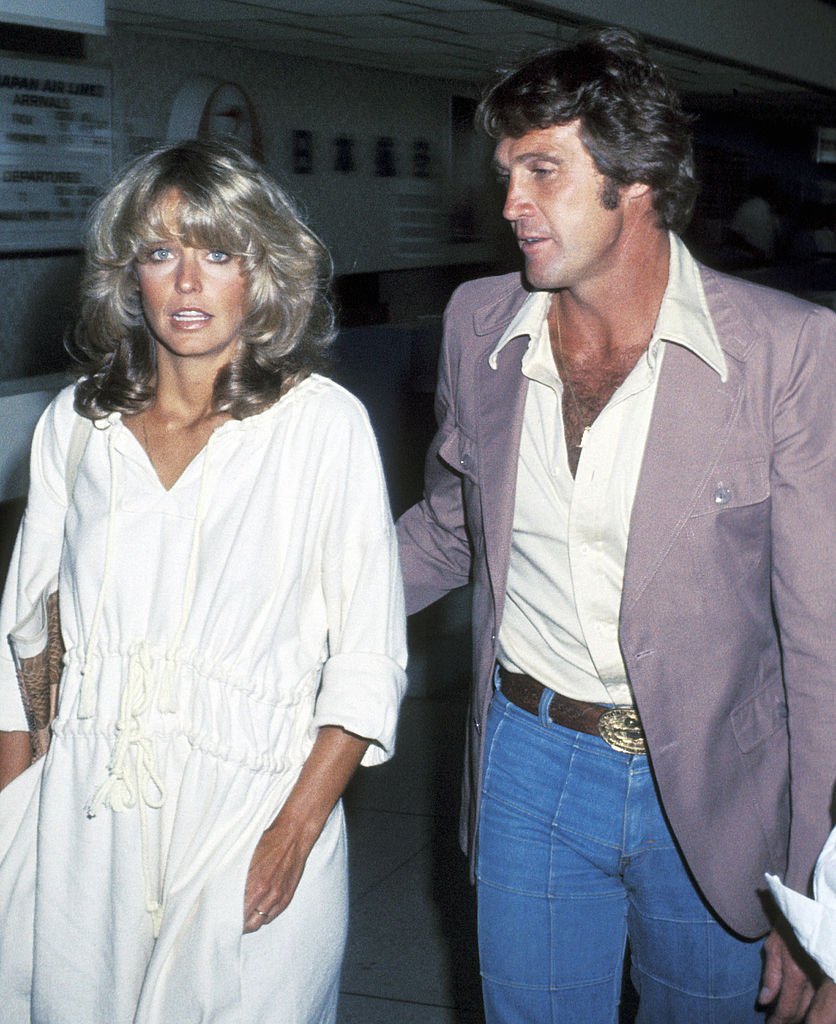 Actress Farrah Fawcett and actor Lee Majors on June 10, 1977 arrive at the Los Angeles International Airport | Photo: Getty Images
INSIDE FAWCETT AND MAJORS' ROMANCE
Majors and Fawcett dated for a few years and eventually got married in 1973. One year after they tied the knot, the former landed a lead role in the series "The Six Million Dollar Man." The actress was also featured in the series, appearing in four episodes.
Although Fawcett was still getting some TV and modeling work, she always made sure to be home in time to cook dinner for Majors, whom she referred to as "Big Grump head." Then in 1976, she acted with her ex-spouse in the series "Charlie's Angels."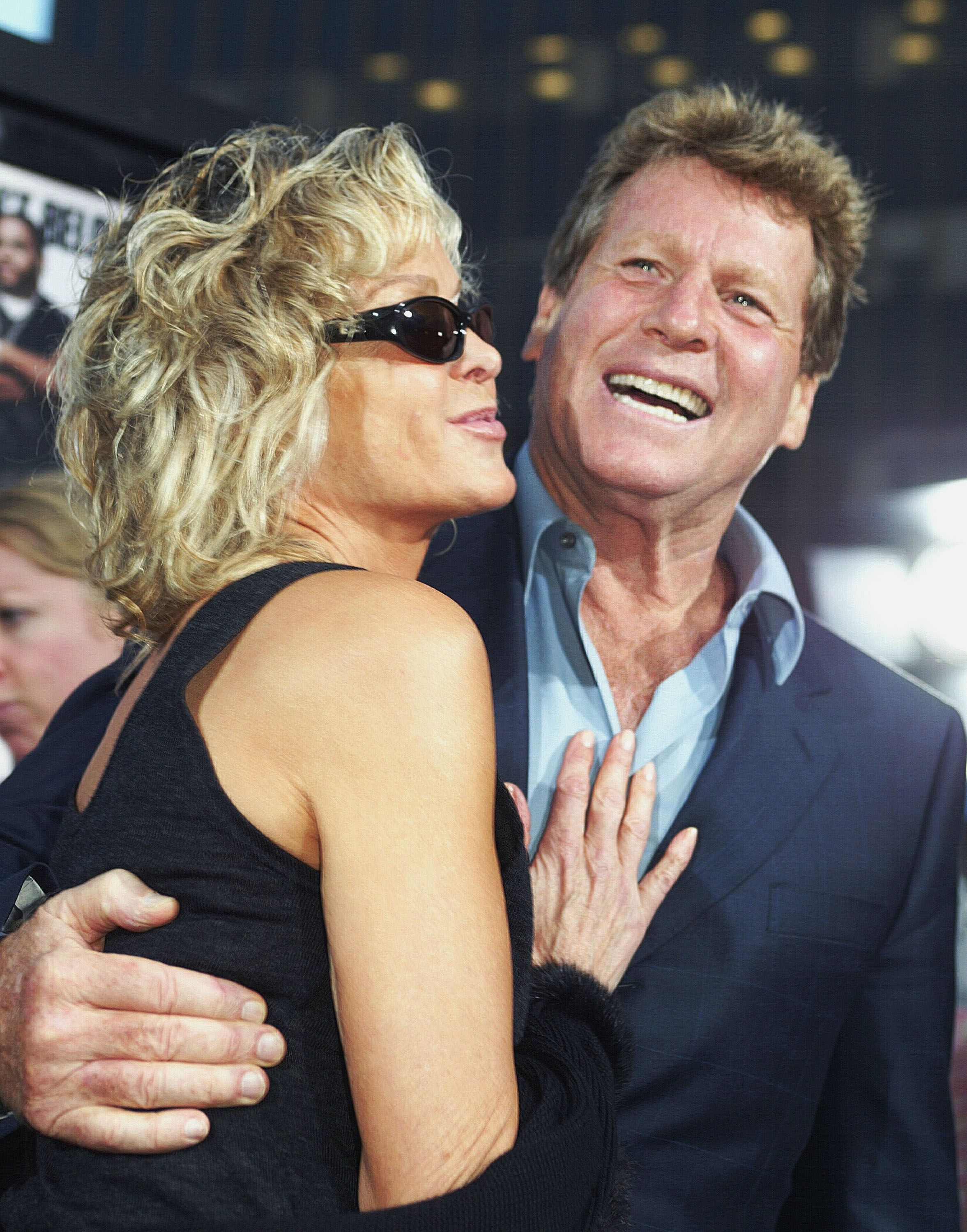 Farrah Fawcett and Ryan O'Neal at the after-party for "Malibu's Most Wanted" in 2003| Source: Getty Images
TROUBLE IN PARADISE
But good things never last forever — the pair were under so much pressure to keep their marriage alive while taking care of their individual soaring careers, and things started going downhill for the couple.
At some point, Fawcett and Majors barely saw each other, which paved the way for a third party — Ryan O'Neal. O'Neal was Majors' longtime friend, and the pair bumped into each other when the latter was preparing to shoot a movie.
The friends caught up for old times, and Majors promised to look after O'Neal's daughter when he was busy. In return, the actor asked O'Neal to check up on Fawcett when he got to Los Angeles. Shortly after the duo made the promises, O'Neal and Fawcett began having an affair.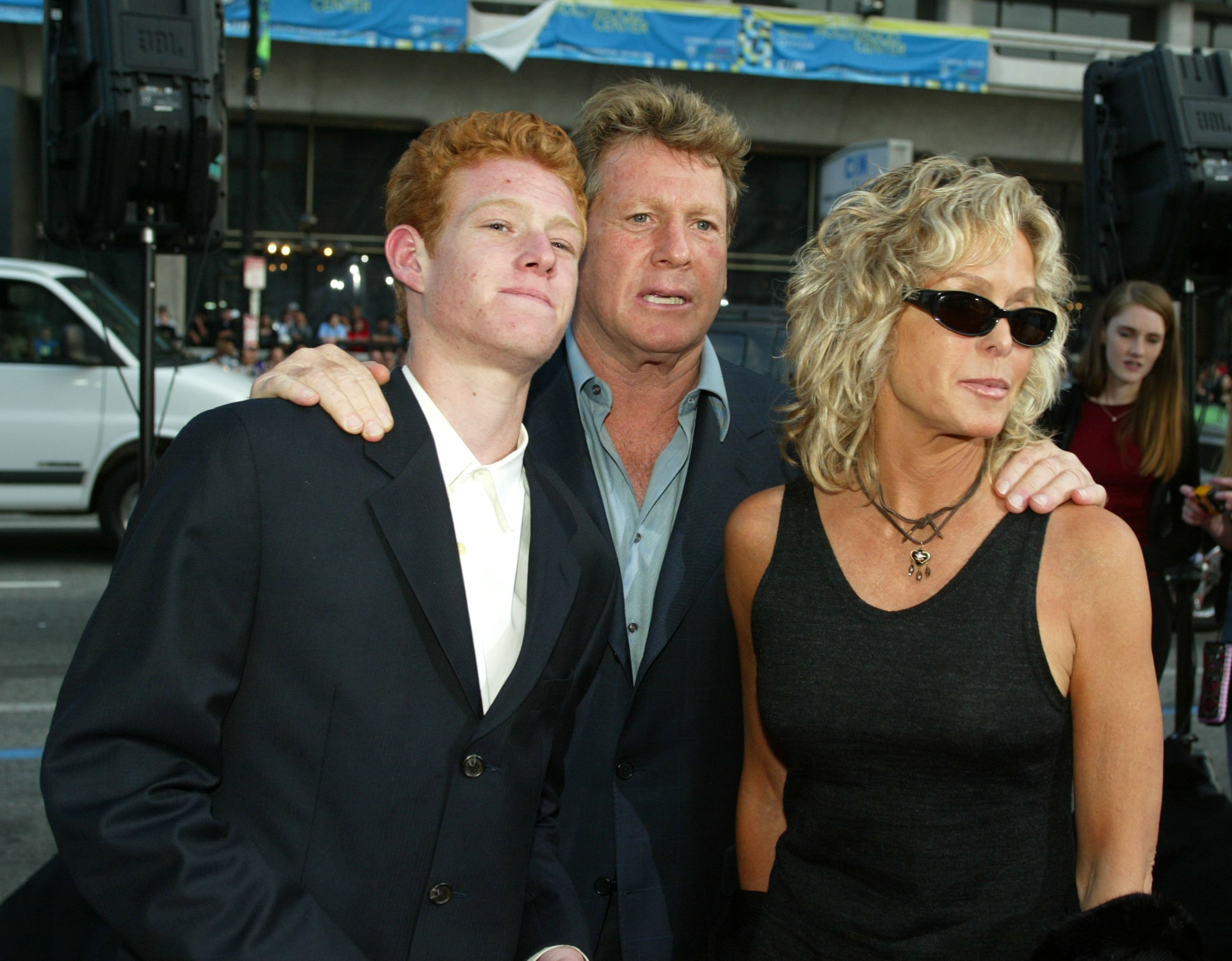 Ryan O'Neal and Farrah Fawcett and their son Redmond at the premiere of "Malibu's Most Wanted" on April 10, 2003, in Los Angeles, California. | Photo: Getty Images.
Although Majors never discussed the affair with his wife, it put a strain on their marriage, and in 1979, they finally separated. Speaking about their split, Fawcett said when she married Majors, she was a compliant person who just wanted to cook his meals, clean the house and be dependent.
Fawcett said she still loved to cook his meals and clean the house, but she was no longer dependent. The pair's divorce was finalized three years later, and they lost contact and followed different paths.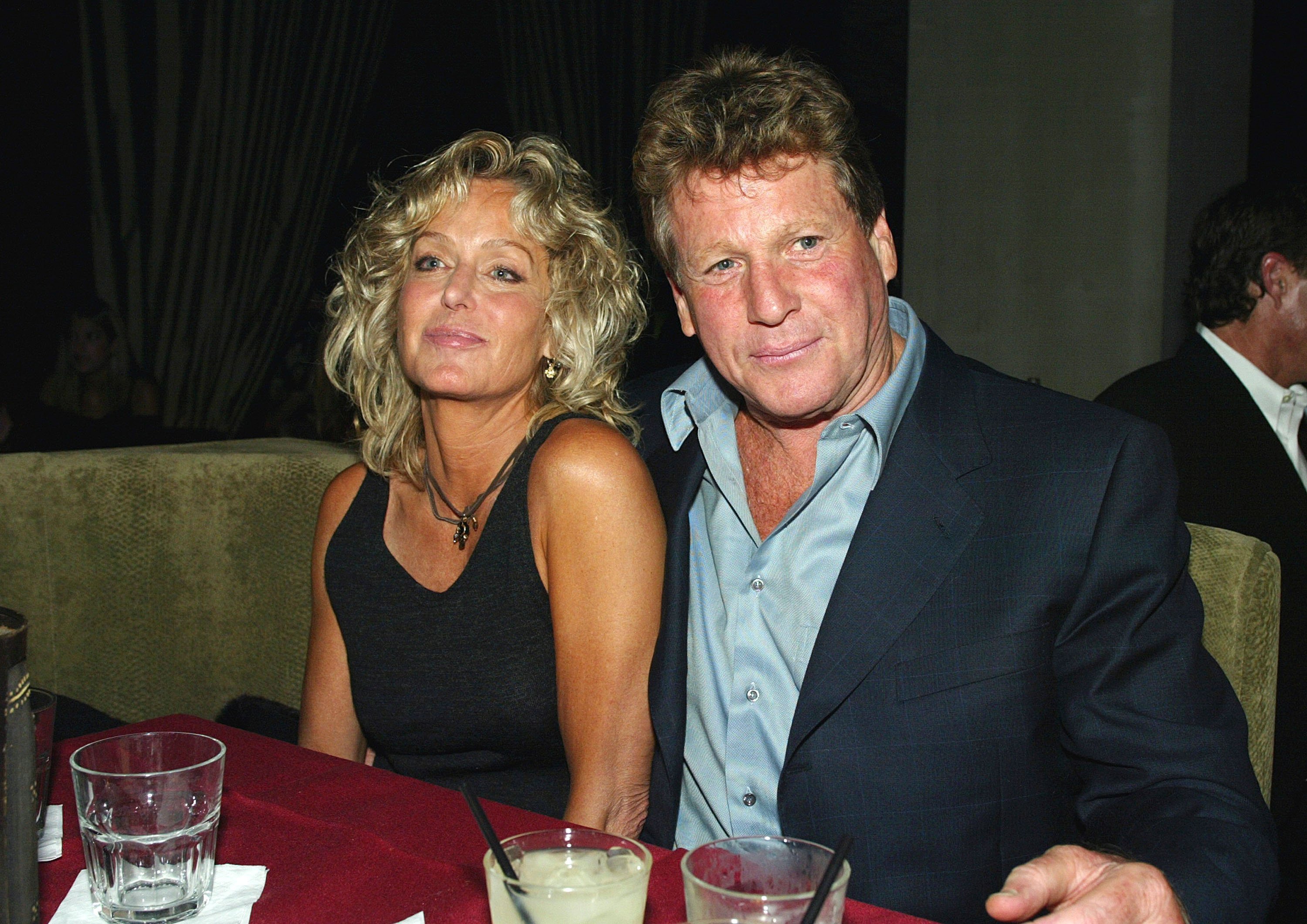 Farrah Fawcett and Ryan O'Neal at the Highlands on April 10, 2003 in Los Angeles, California. | Photo: Getty Images
FAWCETT'S LAST DAYS
The actress never married again but continued her on and off relationship with O'Neal. On the other hand, Majors married two more times. His last marriage was to model and actress Faith Cross in 2002.
In 2006, Fawcett was diagnosed with anal cancer. Her friend videotaped her during doctor's visits, and the videos became a documentary in 2009. The documentary showed O'Neal, Fawcett's friends and co-stars Alana Stewart, Kate Jackson, and Jacqlin Smith by the actress' bed.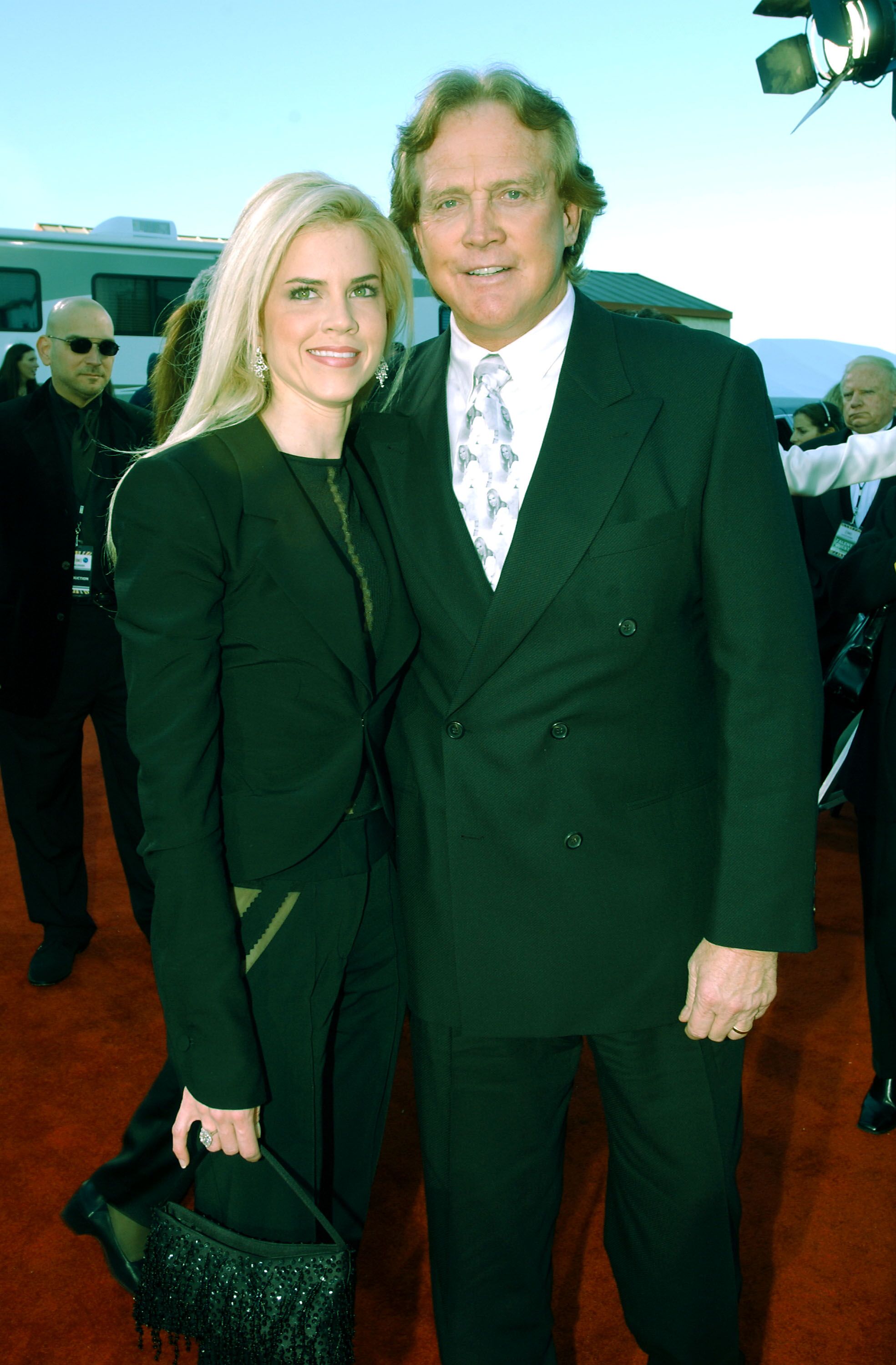 Actor Lee Majors and his wife Faith attend the TV Land Awards 2003 at the Hollywood Palladium on March 2, 2003 in Hollywood, California | Photo: Getty Images
On June 29, 2009, Fawcett succumbed to the illness and passed away, aged 62. Despite their differences, Majors always saw Fawcett as "one of a kind." He was always 110% behind her and proud of her and wished they could get back together.
Four months before her death, Majors called Fawcett to wish her a happy birthday. The pair talked for a long time about life and got a little bit emotional, and according to Majors, that was a moment he would never forget.
Please fill in your e-mail so we can share with you our top stories!