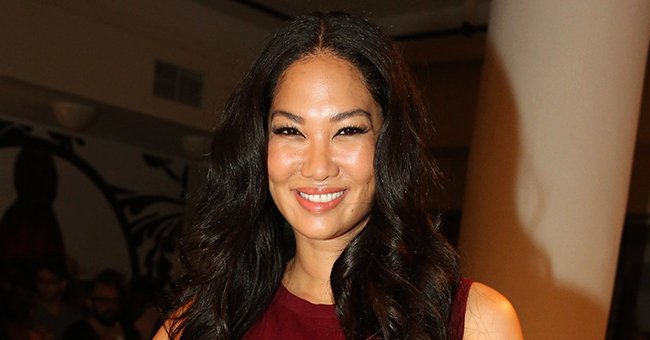 Getty Images
Kimora Lee Simmons Shows Off All 3 of Her Sons in Rare Pics & Wrote Them a Touching Note

Kimora Lee Simmons has accomplished a lot in her life, but her proudest achievement remains to be her children. She is a mother of five, with two daughters and three sons.
Founder of Baby Phat, an American clothing brand that was a cult favorite in the early 2000s, Kimora Lee Simmons has expanded her empire in many ways. She's a TV personality, model, producer, and author, but one thing she's best known for is being a mom.
Kimora married Russell Simmons in December 1998, and that was the start of her many different ventures. They share two daughters, Ming and Aoki. They separated in 2006 and filed for divorce.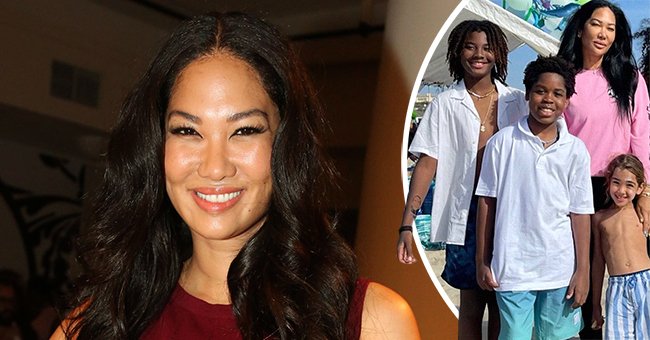 Kimora Lee Simmons and her sons Gary, Wolfe, and Kenzo | Source: Getty Images, Instagram.com/kimoraleesimmons
HER RELATIONSHIPS
After her marriage to Russell, Kimora was in a relationship with actor Djimon Hounsou. In 2009, she gave birth to their son, Kenzo. Unfortunately, they separated three years later, in 2012.
In 2014, the businesswoman confirmed she married Tim Leissner, a former Goldman Sachs banker who was recently convicted after being implicated in the 1Malaysia Development Berhad scandal. At the time, he allegedly stole approximately $200 million from the company.
HER YOUNGEST SON WOLFE
Together, the pair share a son named Wolfe, whom they welcomed in April 2015. At the time, it was reported that the former model, then-39, was "filled with joy, adoration, and gratitude" as their family celebrated Wolfe's arrival.
Russell suggested that [Kimora] committed fraud alongside her husband, Tim Leissner.
HER SON GARY
Five years later, in January 2020, Kimora personally adopted 10-year-old Gary, which happily makes her a mother of five. Speaking about her son's adoption, she described it as "painless," as he and the family had a seamless transition. She said:
"I'm blessed and super fortunate to have a boy like him and it's been a very painless sensation. He just dropped in like he was born there."
EXPANDING HER FAMILY
The proud mom added that adoption had been on her mind for quite a while now, and the opportunity to have Gary join the family came. In the end, the young man blended right in, and they make the perfect blended family.
Through the years, fans of the family have seen more of Kimora's older daughters, Aoki and Ming, who are following in her footsteps as models. After they relaunched Baby Phat in 2019, the two sisters have showcased their skills on social media.
HER OLDER DAUGHTERS
On top of their budding careers, Ming is currently a student at New York University, while Aoki is a student at Harvard. They both join Kimora as the creative visions behind Baby Phat while juggling their education and many other things.
Last year, in April 2020, the proud family reunited in a heartwarming snap where they celebrated Wolfe's 5th birthday. In the picture, the proud mom and her kids smiled near a balloon arrangement for the little man's celebration.
CELEBRATING NATIONAL SON DAY
More recently, Kimora shared a photo with her three sons, calling them the "leading men" in her life. She posted the adorable photo in time for National Son Day.
In the photo, the proud mom smiled behind Wolfe, Gary, and Kenzo, who were in matching blue swimming shorts. Her two older sons also had white button-down polos on, perfect for a sunny day out.
RELATIONSHIP PROBLEMS
Despite constantly sharing updates with fans on Instagram, Kimora's been facing some personal battles with all of her relationships.
She does not share any updates about her husband ever since his run-in with the law, while her ex-boyfriend once threatened to bring their child with him to Africa.
CUSTODY BATTLE FOR KENZO
In 2019, before the COVID-19 pandemic, it was reported that Hounsou has been seeking joint custody of their son Kenzo. However, Kimora claimed her ex was threatening to move their child to Africa.
While out in Beverly Hills, a man reportedly walked up to Kimora and handed her a stack of papers. The documents were legal filings that sought joint custody for the young boy.
Despite the exchange being caught on photos by paparazzi, the pair are currently working out a suitable arrangement privately so as not to affect their son heavily. However, Hounsou once publicly complained that Kimora was keeping their son away from him.
CONTRADICTING CLAIMS
The actor once shared that he was not allowed to spend Father's Day with his son. Sources quickly countered the claim, saying the business mogul was not actually the problem and that Hounsou is an absent father.
Meanwhile, before Kimora got into a messy argument with her ex-husband Russell, they were good friends. He even supported her during her battle with Honsou.
Russell once shared that Hounsou asked if he could take Kenzo to Africa. When Russell asked him to sign an agreement pledging he'd take the child back, he refused. Ming and Aoki's father added that Hounsou had not paid child support, and his recent legal filing asked the Baby Phat owner for support.
A SUDDEN BETRAYAL
Things were going exceptionally well for Russell and Kimora until Russell suggested she committed fraud alongside her husband, Leissner.
Russell claimed Kimora and Leissner transferred $4 million worth of shares from an energy drink corporation for their personal use. However, Kimora's legal team quickly shut down the rumors, saying she and her children were shocked by the accusation.
DEBUNKING THE CLAIMS
Likewise, Russell also claimed that the couple used his shares to pay for the ex-banker's legal fees following the money laundering case he was involved in. Ultimately, they ended up paying $44 million to keep him out of jail.
The transaction, which Kimora's camp denied, reportedly happened in July 2019. Russell had asked Kimora and Leissner to reconfirm his 50% Celsius shares. However, Kimora's team claimed Russell was trying to access money he was not entitled to in the first place.
Moreover, Kimora's legal team let the public know that Kimora and Leissner invested millions into the energy drink company. They also shared that Russell's complaint only distorts the facts, calling it a publicity stunt that aims to conceal the mental and emotional abuse he put Kimora through for years.
While things went south quickly, Kimora once defended Russell after being accused of sexual harassment. After knowing him for years, she says he isn't the type to do what he was charged with.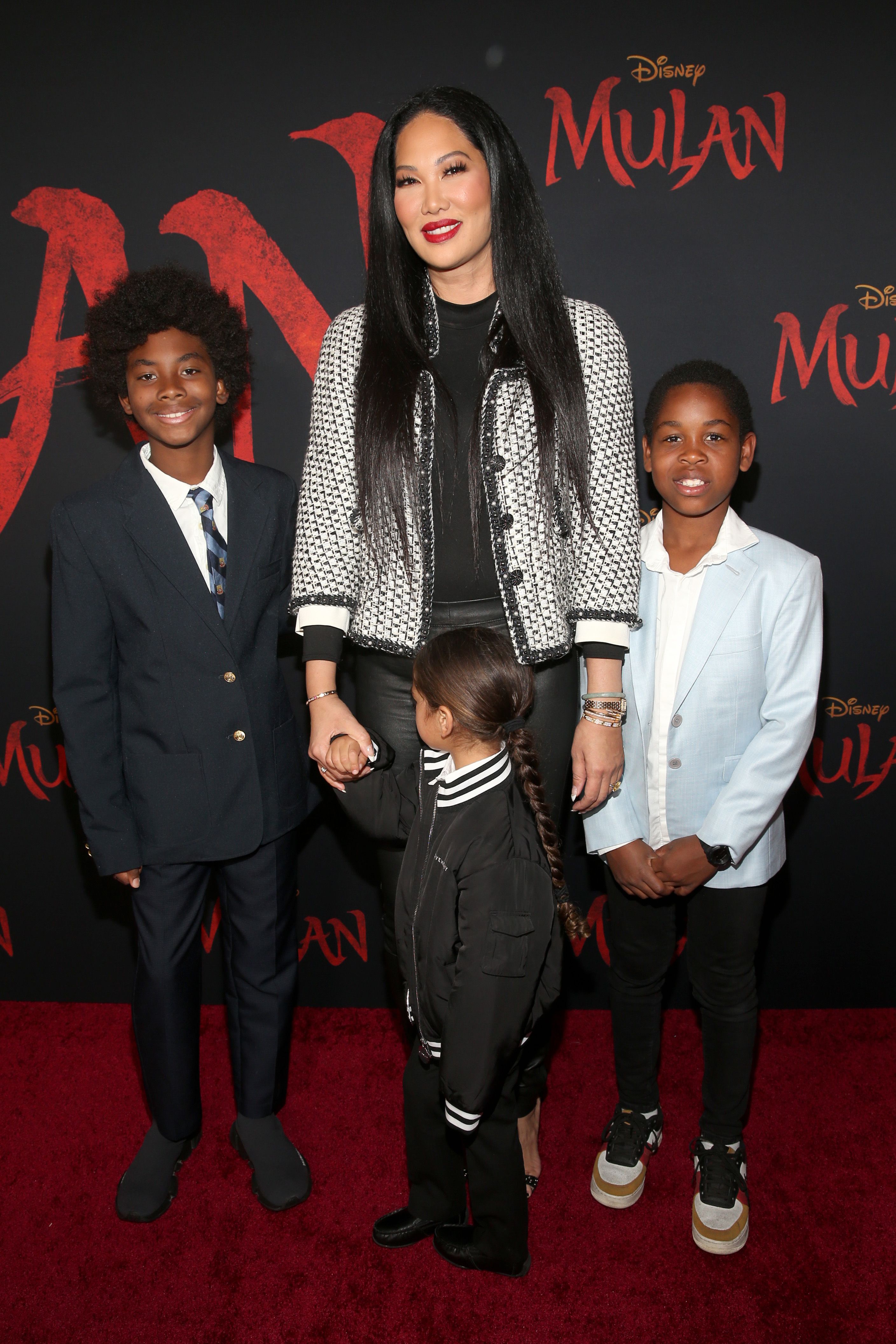 Kimora Lee Simmons and sons attend the world premiere of Disney's "Mulan" at the Dolby Theatre on March 9, 2020 in Hollywood, California | Source: Getty Images
Despite not being on good terms with Kimora, Russell has kept in touch with his two daughters, Ming and Aoki. They've been photographed together through the years, and they've shared these photos with fans on social media.
Please fill in your e-mail so we can share with you our top stories!