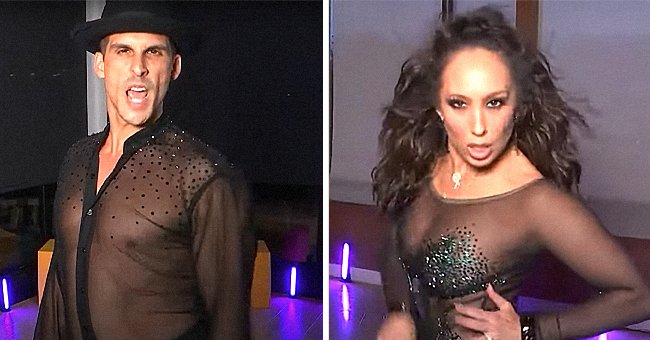 Youtube/Dancing With The Stars
'DWTS' Cheryl Burke & Cody Rigsby Dance Separately during Remote Performance after Positive COVID Results

The new season of "Dancing With The Stars" is filled with firsts. Initially, Jojo Siwa's groundbreaking same-sex partner announcement made news; now, it is the first-ever virtual performance.
The latest episode of "Dancing With The Stars" gave the show yet another first-time event. "Dancing With The Stars" professional dancer Cheryl Burke and her celebrity partner Cody Rigsby participated in virtual performances.
The show couple could not be in the ballroom due to their respective positive coronavirus results. Fortunately, they pulled off their Britney Spears night jazz performance from a safe distance at home.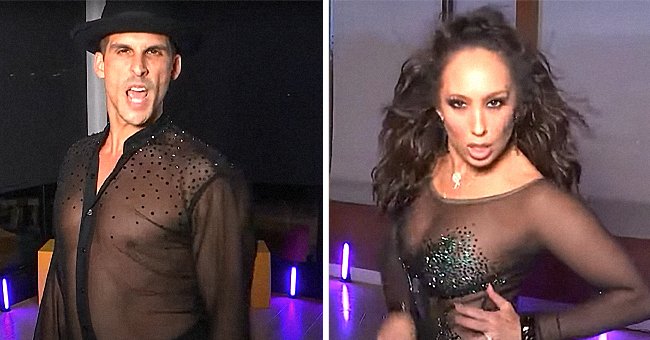 Cheryl Burke and Cody Rigby perfoming virtually on "Dancing With The Stars", October 2021 | Source: Youtube/Dancing With The Stars
Last week, "DWTS" pro-Cheryl Burke took to her Instagram page to
share
that she was not feeling well. In the same video, she confirmed that she was feeling ill due to a positive coronavirus result.
Burke was emotional as she revealed her diagnosis and expressed that she felt bad for her celebrity dance partner, Cody Rigsby. Thankfully, Rigbsy showed there was no bad blood by presenting a united front on social media.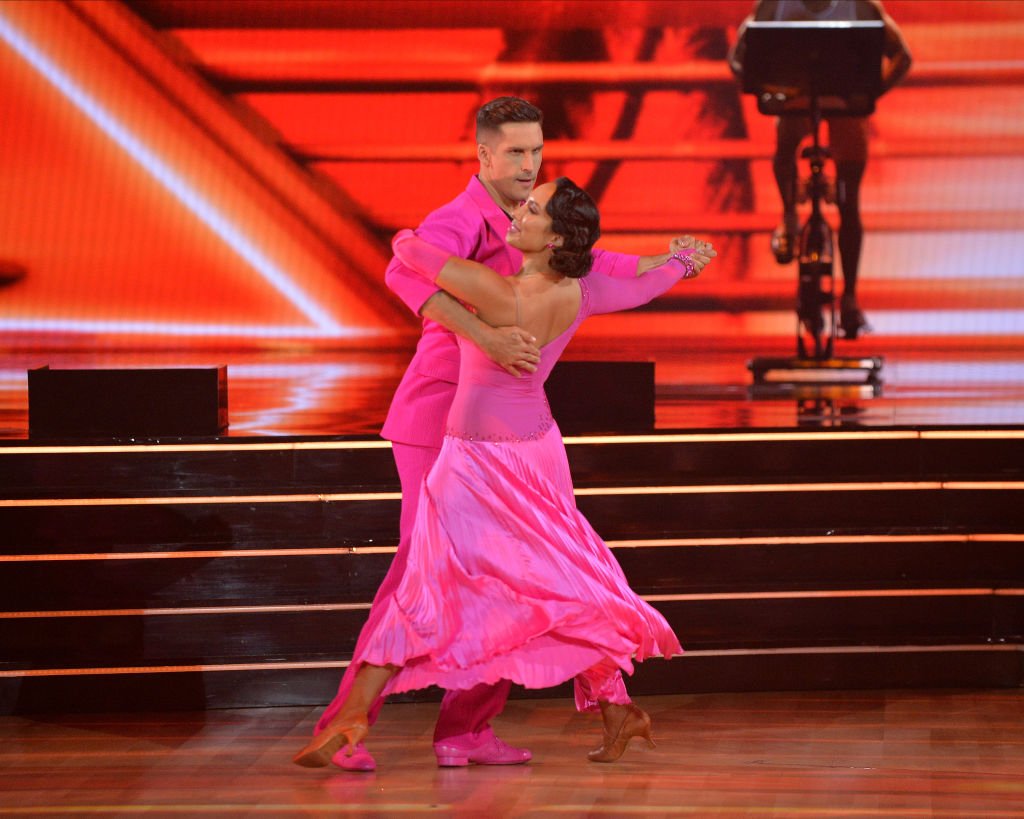 Cheryl Burke and Cody Rigsby pictured during the season 30 premiere of "Dancing With The Stars", September 2021 | Source: Getty Images
The Peloton instructor offered his support for Burke on his Instagram stories and wished her a speedy recovery. Unfortunately, since he was in close contact with her during rehearsals, he also had to distance himself from the set.
As a result, judges watched the couple's rehearsal footage last week instead of their performance. Although the couple's score was not the highest, their rehearsal footage kept them on the show.
Unfortunately, a few days after the show aired, Rigsby took to his Instagram to share more disheartening news. The fitness instructor revealed that he also received a positive coronavirus test result on Thursday.
Consequently, Rigsby and Burke were not present for the "DWTS" show this week as well. However, the couple still dazzled on-screen with virtual performances from their respective homes for the episode.
The fact that the pair performed even virtually while recovering from coronavirus is commendable. This feat is even more commendable since Rigsby recently admitted the strain covid-19 had on him when he had it previously:
​​"It took me a lot to bounce back. Even returning to physical activity, it took me like, five weeks after my diagnosis to even feel normal. It's a work in progress."
Thankfully, it seems being fully vaccinated has made a world of difference for Rigsby. Burke, who is also fully vaccinated, shared that she did not feel as terrible as the virus has made most people feel in the past.
There is no doubt that the virus cannot keep this dancing duo down, especially with the energy they have showcased over the past two weeks. Hopefully, their virtual performance will be enough to keep them on the show.
Please fill in your e-mail so we can share with you our top stories!