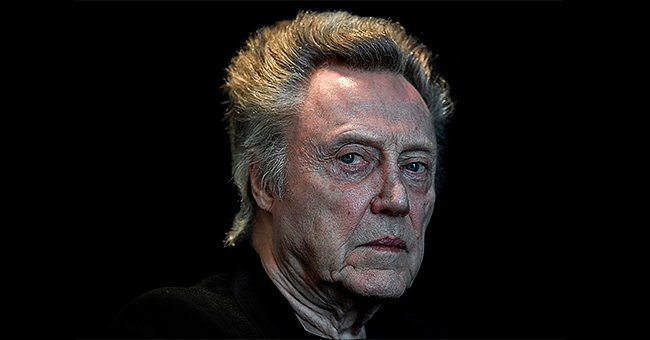 Getty Images
Christopher Walken's Dangerous Job at 16, for Which He Dressed as His Boss's Son

Christopher Walken is well known for his roles in "A View to a Kill" and 'The Deer Hunter' but his most memorable job yet is when he worked as a "lion tamer" in a circus and dressed up as his boss' son.
Christopher Walken was born Ronald Walken in Queens, New York, in March of 1943. He began taking dancing lessons at a very tender age, and at only three years, he was already a performer.
It was while in dancing school that he learned an array of other performing arts such as acrobatics, tap dancing, and ballet. He says that he also learned to sing.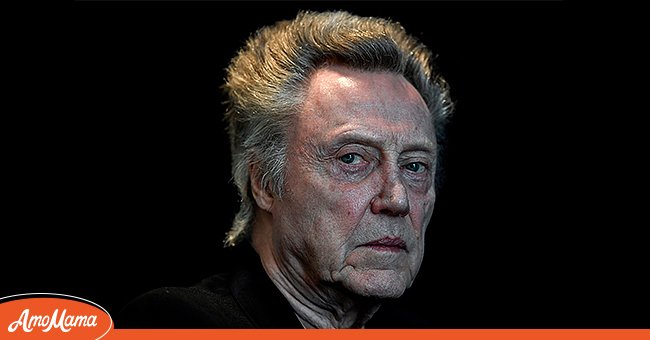 US actor Christopher Walken poses during a photo session on June 21, 2019 in Paris. | Source: Getty Images
WALKEN THE LION TAMER
During his childhood, Walken would often visit the Rockefeller Center in Midtown Manhattan, where many TV shows were filmed. Together with his brothers, he would hang out and sometimes even land work on set as extras.
Being a baker's son, Walken would jump at the chance to appear as an extra in the shows, if only to make a little pocket money. And this determination paid off as he soon found himself working with Jerry Lewis as an extra in a TV skit.
Walken, at an early age, became a jack of all trades, taking up seasonal jobs to make some extra cash, and it was one of these jobs - a lion tamer - whose memories he still holds dear to his heart.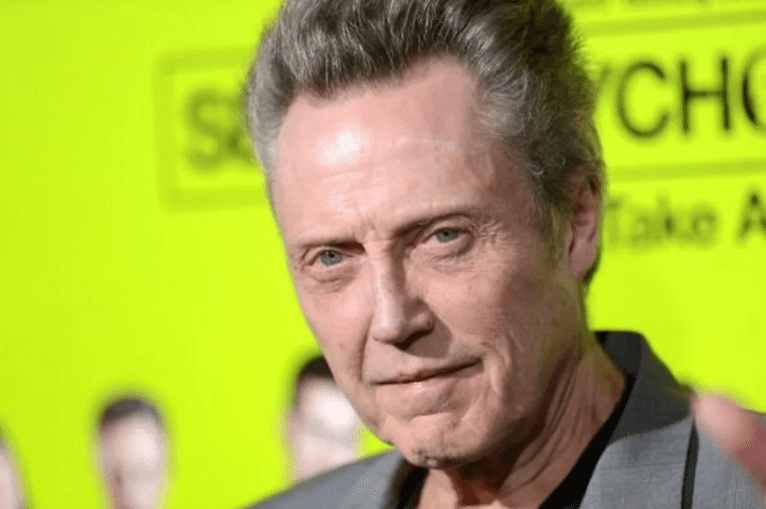 Christopher Walken arrives at the premiere of CBS Films' "Seven Psychopaths" at Mann Bruin Theatre | Getty Images
One time, when he was 16, Walken saw an audition for a circus boy advertised. he got the job as a "lion tamer" in a circus. He acted and dressed up as the circus owner's son, who did not have any kids of his own.
Donning matching outfits, the circus owner would get on with his act, and then when he was done, he'd send all the big cats away and leave only one on stage. He would then call on Walken, who would make the lioness do some tricks for the audience.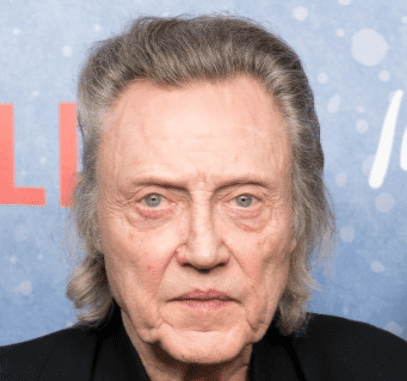 Christopher Walken attends the "Irreplaceable You" New York screening at Metrograph on February 8, 2018 in New York City. | Source: Getty Images
He would wave his whip and instruct the lion, to the audience's amusement, to run, sit or roll over. In an interview with Vanity Fair, Walken reminisced of his lion taming days:
"When he would finish his act, there would be one lion left, and I used to go in and have this lion do tricks. It was a female named Sheba, and she was very sweet. Like a dog, really."
In retrospect, Walken feels the whole act was fake and unnecessary but still cherishes the beautiful experience with Sheba and the circus owner.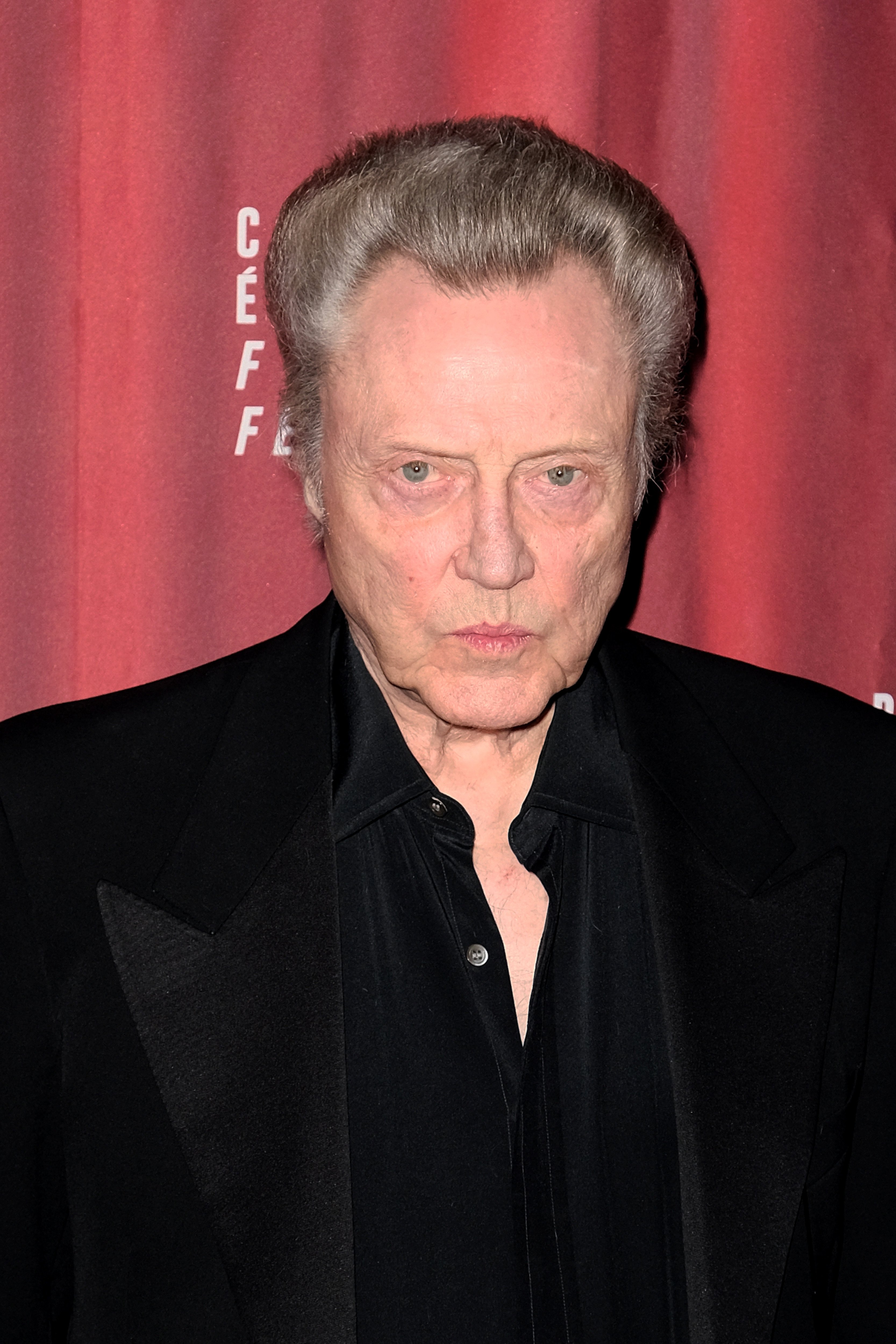 Actor Christopher Walken attends the 8th Champs Elysees Film Festival : Day Four Paris, France. | Source: Getty Images
WALKEN'S CAREER IN FILM
Walken has, over the last six decades, made such a massive impact in the film industry with his versatile roles as well as his eclectic and unmatched charisma. His distinct voice has seen him perform, not only in movies but in musicals as well.
He has established his presence in the industry with well-received movies such as "The Deer Hunter," musicals such as "James Joyce's The Dead," and his guest appearances on the late-night comedy series "Saturday Night Live.
But his star was not always shining, and during his earlier days, Walken was not the award-winning actor we all love watching today. The Hollywood icon's acting career began in the early '70s when he appeared on "The Anderson Tapes."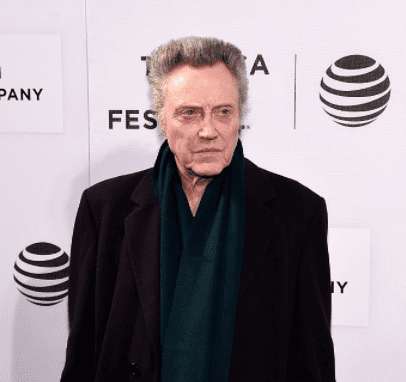 Christopher Walken attends the "The Family Fang" Premiere - 2016 Tribeca Film Festival at BMCC John Zuccotti Theater on April 16, 2016 in New York City. | Source: Getty Images
His groundbreaking role, however, came six years later when he took a role in the 1977 comedic movie "Annie Hall," where he played Diane Keaton's neurotic brother, Duane.
Back in the day, while still working her way into the industry, Goldberg worked as a mortuary makeup artist.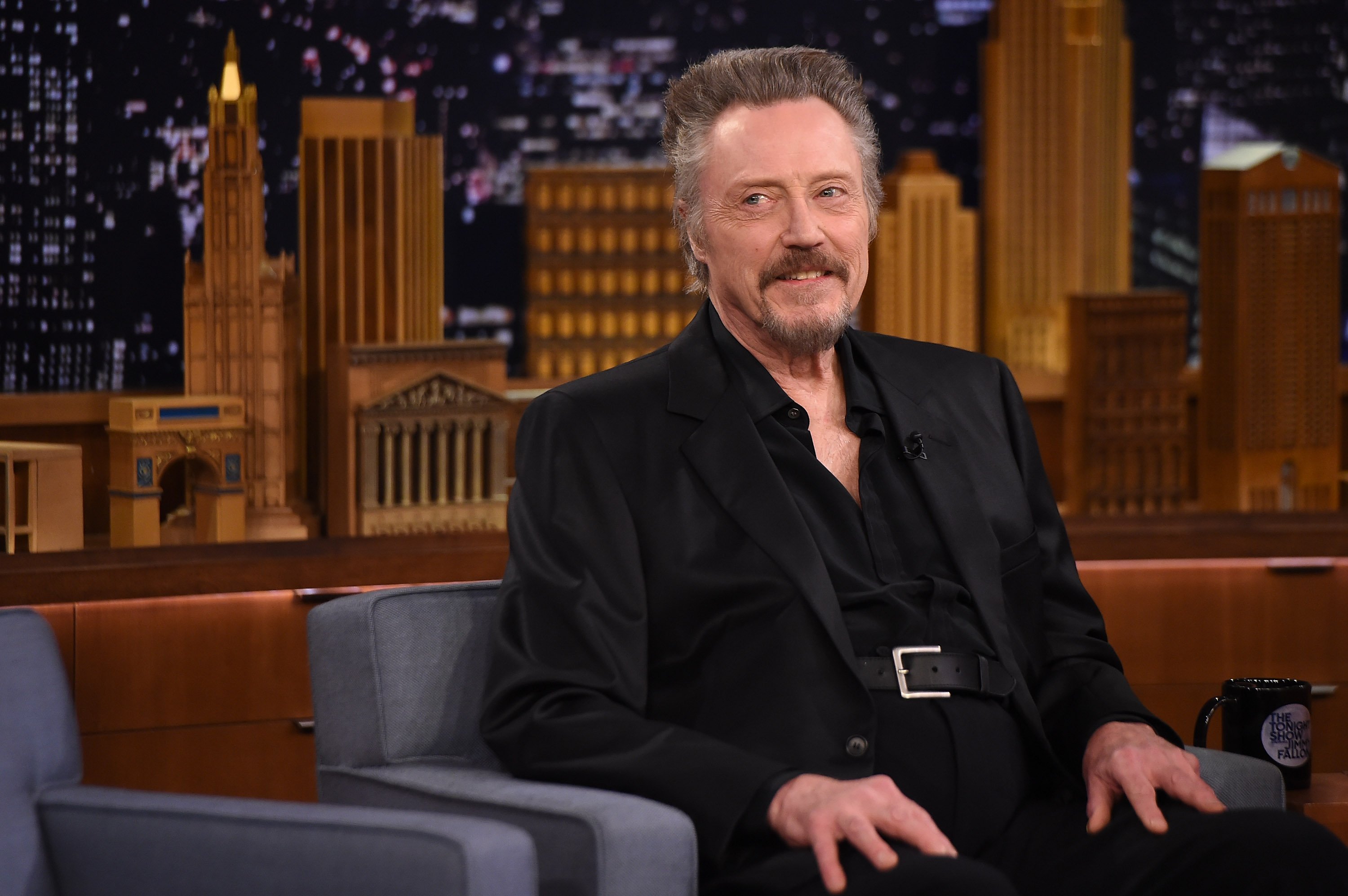 Christopher Walken Visits "The Tonight Show Starring Jimmy Fallon" at Rockefeller Center on November 26, 2014 in New York City. | Source: Getty Images
He followed this with an exhilarating performance on "The Deer Hunter," then "The Dogs of War" in 1980. His tap dancing maneuvers in "Pennies from Heaven" surprised many and further exemplified his versatility.
He continued to make a big name for himself in movies such as "Who Am I This Time?" "The Dead Zone," "Brainstorm," and "Sarah, Plain, and Tall," among many others.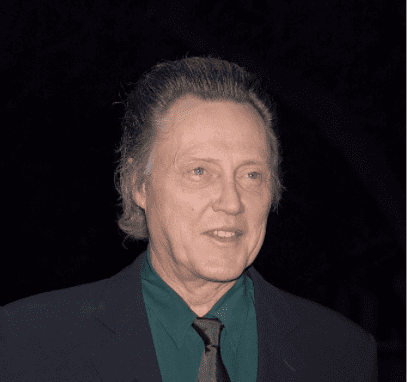 Christopher Walken during 4th Annual Tribeca Film Festival - Vanity Fair Party at The State Supreme Courthouse in New York City, New York, United States. | Source: Getty Images
TAKING ON OTHER JOBS
Besides acting, Wilken is also well known for his dancing. Even though he is now much older and can't dance with as much vigor as he used to, he is still well remembered for his moves in "Hairspray" and Fatboy Slim's song "Weapon of Choice."
Walken owes his successful acting career to his eccentric and diverse performances, but most importantly to his work virtue. He never says no to roles unless he is busy working on another project.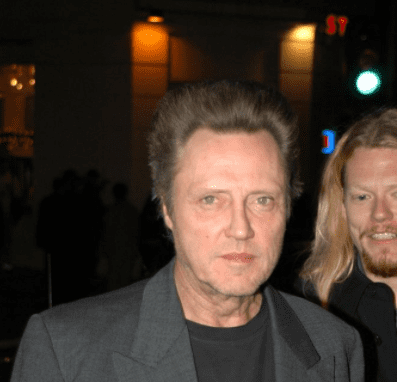 Christopher Walken during Dreamworks Premiere of Catch Me If You Can at Mann Village Theater in Westwood, California, United States. | Source: Getty Images
He says he loves working and would never turn down a role because he believes that every chance he gets to act is a golden opportunity to learn. He spoke to Indiewire, saying:
"I do like to keep working. Because I don't have anything else — I don't have kids, I don't have hobbies, I don't like to travel. So if I don't do this, I don't do anything."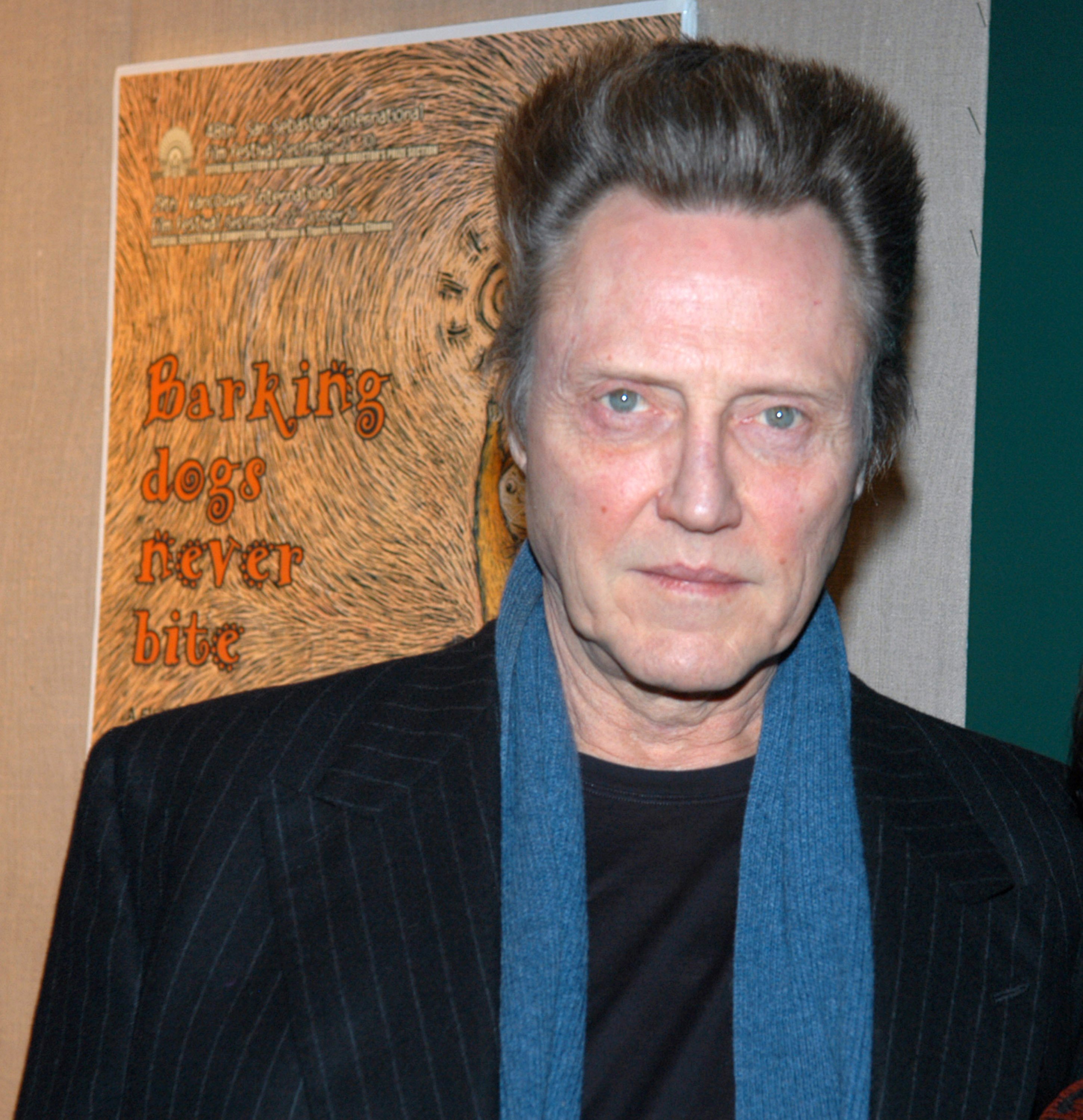 Christopher Walken during The Film Society of Lincoln Center's Walter Reade Theater Presents "Inventing Christopher Walken" at Walter Reade Theater in New York City, New York, United States. | Source: Getty Images
OTHER ACTORS WITH WEIRD JOBS
While they are now famous bigwigs in the entertainment industry, be it in music or acting, these celebrities, just like Walken, had very odd jobs before they found fame.
Whoopi Goldberg's, however, takes the lead. Goldberg is an acclaimed actress, with numerous movies to her name, including the famous "Sarafina" and "Sister Act." For her performances, she has won some of the most envied awards in the industry.
But it was not always all roses for the 61-year-old. Back in the day, while still working her way into the industry, Goldberg worked as a mortuary makeup artist.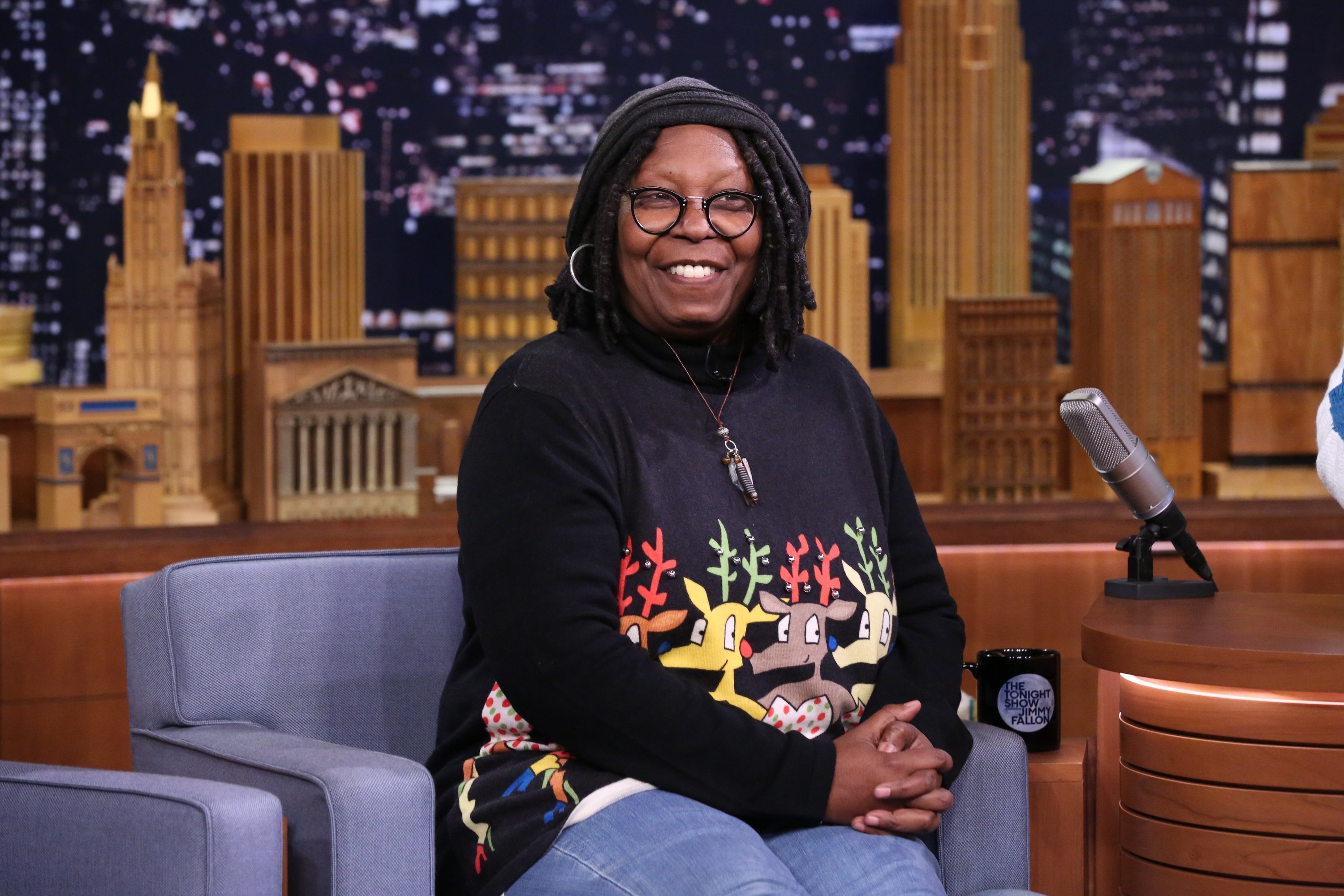 Whoopi Goldberg pictured on "The Tonight Show Starring Jimmy Fallon" in 2016. | Photo: Getty Images
While the job paid the bills, she hated it, mainly because she had a mean boss who loved scaring her. Today, Goldberg is a celebrated actress, comedian, producer, and host of the talk show "The View."
Another celebrity who had an odd job is Megan Fox. Today, one of her topmost achievements is topping the "sexiest woman" list, but back in the day, Fox worked for a Florida smoothie bar as a banana.
She opened up to Ellen Degeneres, saying she mostly worked the counter but would occasionally, on Fridays, dress up as a banana and stand out by the highway.
Please fill in your e-mail so we can share with you our top stories!