Fans Berate Megan Fox for Being 'Dressed Inappropriately' During Interview That Was Interrupted By Her Gender Neutral Children
Megan Fox got blasted by fans for dressing inappropriately during a virtual interview while surrounded by her three kids. The actress has often made headlines for raising her boys as gender-neutral.
Megan Fox is on the receiving end of backlash from fans who don't like her parenting choice. On Monday, the actress joined Today's Hoda Kotb and Jenna Bush-Hager for an interview to discuss a new project.
Fox, while speaking about her upcoming movie "Till Death" with the ladies, was hilariously interrupted by one of her sons who kept crashing the scene. However, some people didn't well appreciate the hearty moment.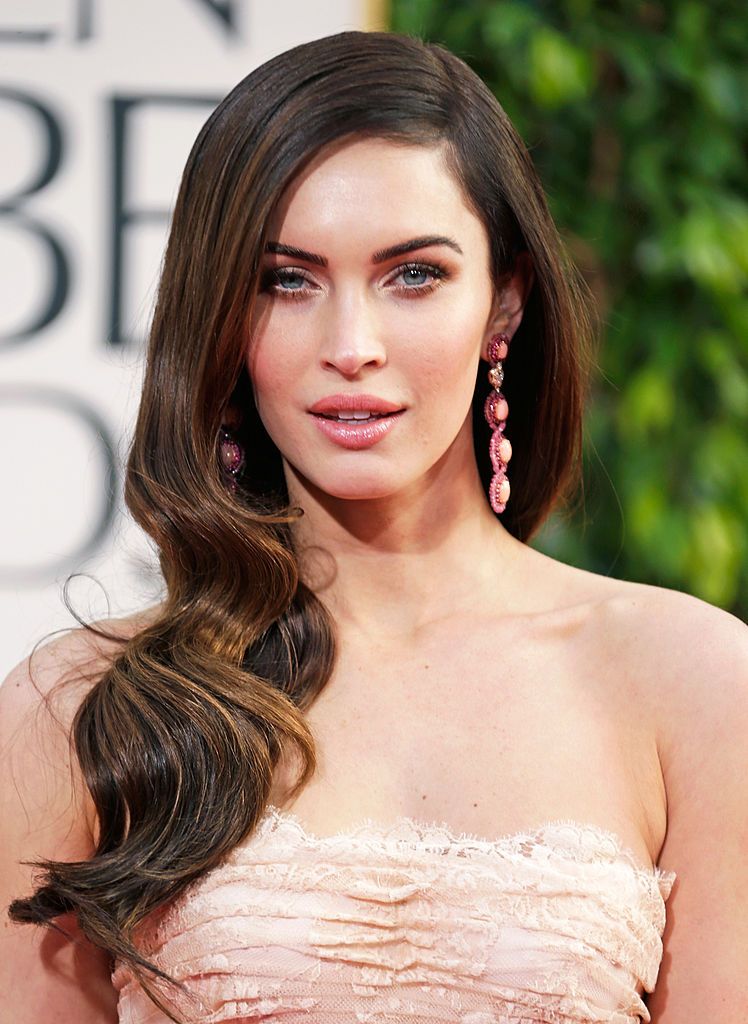 DRESSED INAPPROPRIATELY 
Fox looked ravishing in a casual black bra-like top with a plunging neckline that flaunted her cleavage for the appearance. Her face was glamorously made up with her signature dark lips and long straight hair.
While talking to the hosts, Jenna pointed out that one of the boys was in the background, photobombing. The "Jennifer's Body" star explained that they were at a house where they are staying for a few days, and the boys woke up some minutes ago.
She revealed that they slept off on the couch in the living room while watching a movie the previous night. While some fans found the disruption adorable, others were concerned about how Fox was dressed on TV, not minding that her kids were around.
Fox isn't the only celebrity parent vocal about raising their kids gender-neutral.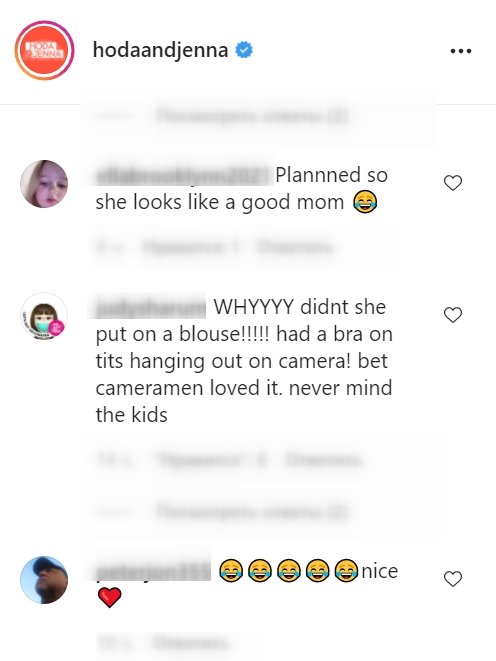 One angered fan asked in the comments, "Why didn't she put on a blouse?" Others claimed that her kids crashing the interview was staged to make Fox look like a good mother. However, one user wrote that they thought the boys were girls.
RAISING HER KIDS GENDER-NEUTRAL
Fox is a proud mother of three boys ― Noah, 8, Bodhi, 7, and Journey, 4 ― whom she shares with her estranged husband, Brian Austin Green. The actress has often faced criticism for her decision to raise her sons to be gender-neutral.
On several occasions, the young boys have been wearing dresses in public while running errands with their parents. They also wear their hair long, as seen in photos on social media.
She has opened up about how her sons, especially the oldest Noah, enjoy wearing dresses and why she doesn't mind it. Fox shared that her decision to let her kids wear what they want teaches them to be confident in their skin.
The 35-year-old once recalled how Noah was teased in school about wearing dresses, but the young boy could bravely fend off the haters. Sometimes, Fox and Green have had to fend off the haters, especially online.
Such was the case in September 2020 when Green uploaded a photo of him and the boys enjoying a ride. However, the comments section was filled with negative remarks from fans who criticized him for making them look like girls.
The "BH90210" actor clapped back at the trolls, saying that his boys loved their hair long and he was comfortable with it. He noted that they would always look beautiful to him, and he wasn't bothered that they were sometimes mistaken as girls. 
During a 2019 interview, the doting parents spoke about how they try to encourage their sons to be themselves. They also noted that they send the boys to a vegan-friendly school to teach them to be environmentally conscious.
FOX AND GREEN'S RELATIONSHIP
Fox and Green were married for ten years before going their separate ways. The estranged couple first met on the set of "Hope & Faith" in 2004 and instantly fell in love. They began dating and got engaged in 2006.
However, three years down the line, they called off the engagement. A year after the broken engagement, they tied the knot in a secret ceremony to the surprise of fans. Their decade-long union was filled with several downs.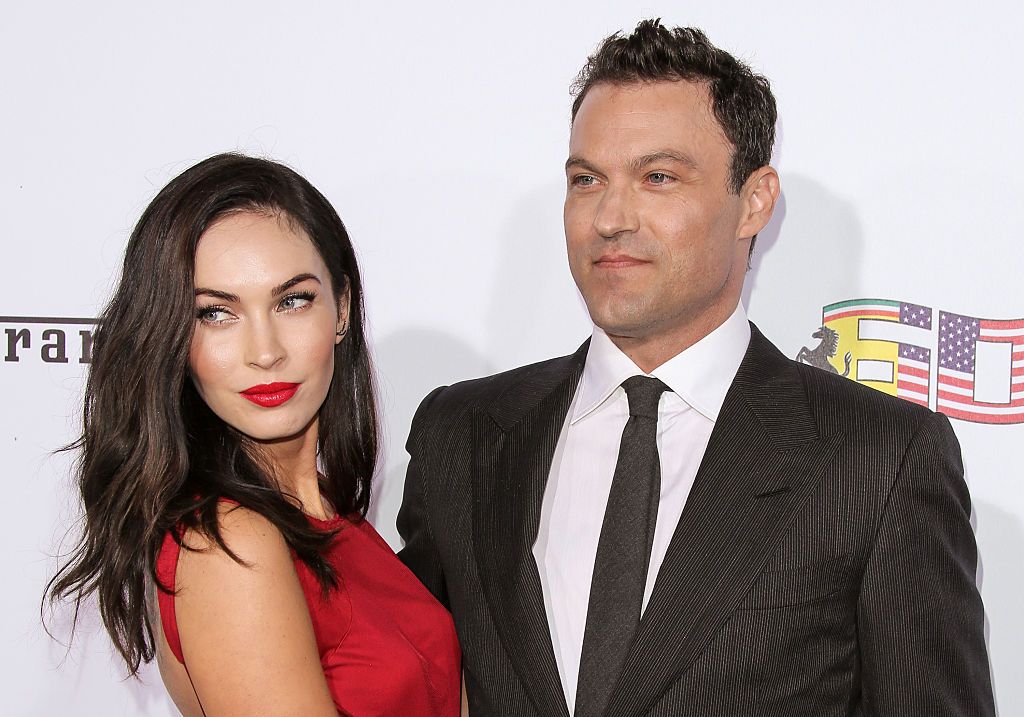 The duo experienced their first split when Fox filed for divorce four years after their wedding, shortly after they welcomed their second son. However, they reconciled when the actress was pregnant with their third son.
The pair couldn't seem to make things work and eventually announced their separation in May 2020. The former lovers had a messy split, engaging in social media spats through cryptic posts.
Nevertheless, the pair have managed to put aside their differences to be there for their boys. Green's girlfriend Sharna Burgess once commended the former couple for being excellent co-parents. 
FOX AND MACHINE GUN KELLY
Shortly after her split from the father of her kids, the actress debuted her relationship with rapper Machine Gun Kelly. The duo met on the set of the movie Midnight In The Switchgrass in March 2020.
Rumors of their romance first surfaced three days before she and Brian announced their split, but it wasn't until June that the rapper confirmed their relationship in a cryptic tweet. 
Before then, Fox played the role of his domineering girlfriend in the music video of his song, "Bloody Valentine" The pair seems to be going strong as a source claims Fox has introduced her boyfriends to her kids.
GENDER-NEUTRAL PARENTING
Fox isn't the only celebrity parent vocal about raising their kids gender-neutral. Stars like P!nk, Kate Hudson, Olivia Wilde, and Celine Dion have publicly spoken about abolishing gender stereotypes.