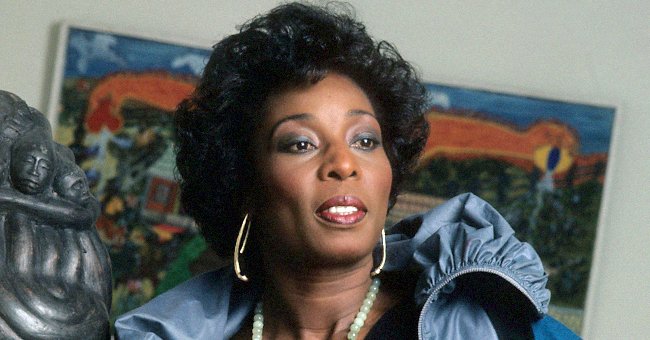 Getty Images
'Coming to America' Star Madge Sinclair's Long Battle with Deadly Illness & Death at 57 in 1995

The "Coming 2 America" sequel featured nearly all original cast members when it premiered on Amazon Prime on March 5, 2021. However, Madge Sinclair was noticeably absent in her role as Prince Akeem's mother.
Sadly, the beloved original star had passed away, so her character, Queen Aoleon Joffer, Akeem's mother and Zamunda's Queen, was not a part of the new film.
Even though the actress passed away in 1995, she lived longer than the doctors had initially predicted. Till her last breath, Sinclair never stopped working on her passion.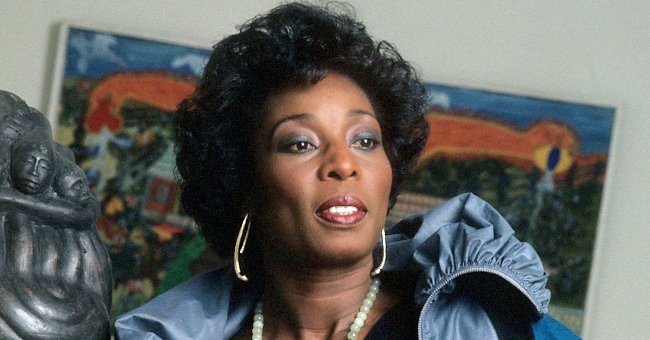 A photo of Madge Sinclair in 1983 | Photo: Getty Images
ABOUT SINCLAIR
Born Madge Dorita Walters on April 28, 1938, the Jamaican actress was a teacher in 1968 before moving to the United States, leaving her husband and two sons to pursue a career as an actress.
From modeling, she went into acting with the New York Shakespearean Festival and at Joseph Papp's Public Theatre. She made her television debut in 1972 with the series "Madigan" and made it to the cinemas in 1974, with the film "Conrack."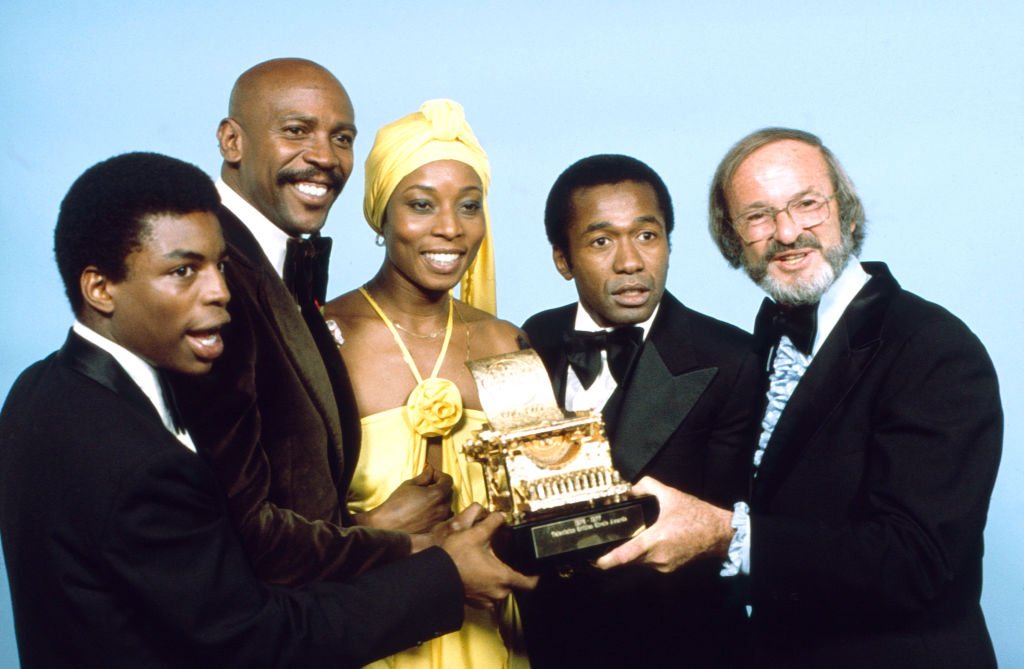 LeVar Buron, Louis Gossett, Jr, Madge Sinclair, Ben Vereen, David L Wolper with their awards on the ABC tv special 'The Television Critics Circle Awards' | Photo: Getty Images
However, she is best remembered for portraying William's family cook and Kunta Kinte's wife, Bell, in the 1977 ABC miniseries titled "Roots." The series is based on the 1976 novel by Alex Haley titled "Roots: The Saga of an American Family."
Her performance earned her the first Primetime Emmy nomination and a long career in American television. In 1978, she co-starred in the sitcom "Grandpa Goes to Washington."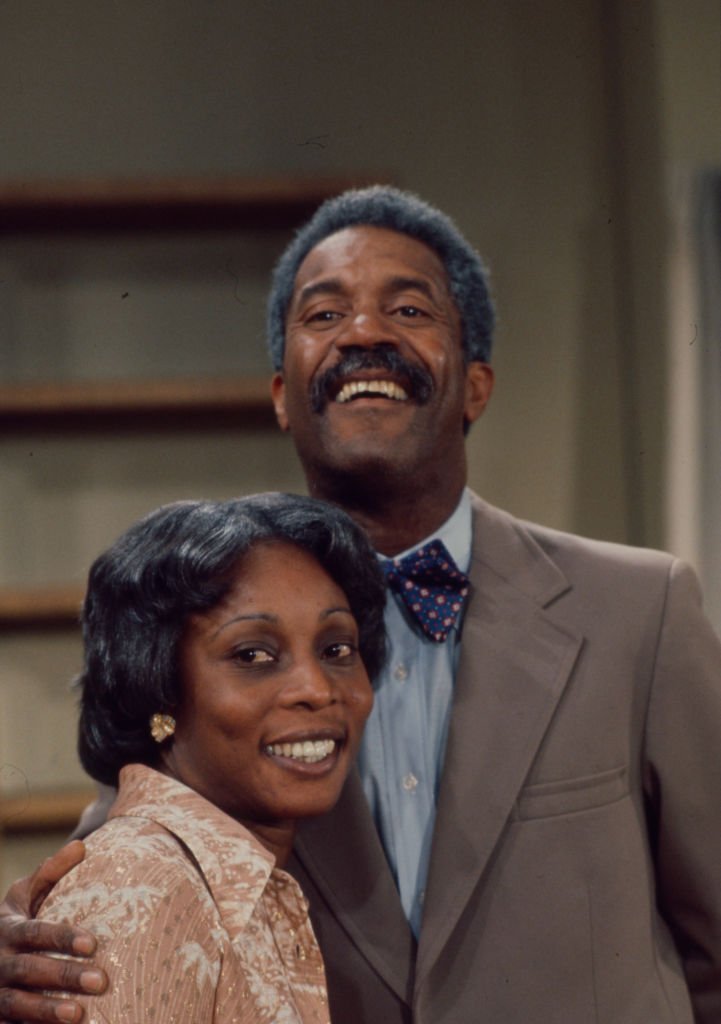 Lee Weaver and Madge Sinclair appearing in the ABC tv movie 'Guess Who's Coming to Dinner?' | Photo: Getty Images
Sinclair starred in the 1978 film "Convoy," went on to a long-running stint in the 1980s series "Trapper John, M.D.," was seen as Queen Aoleon in "Coming to America," and as Sarabi, Simba's mother in the 1994 Disney animated film "The Lion King."
She was also starred as Empress Josephine in the 1991 series "Gabriel's Fire," which earned her an Emmy for Best Supporting Actress in a Dramatic Series.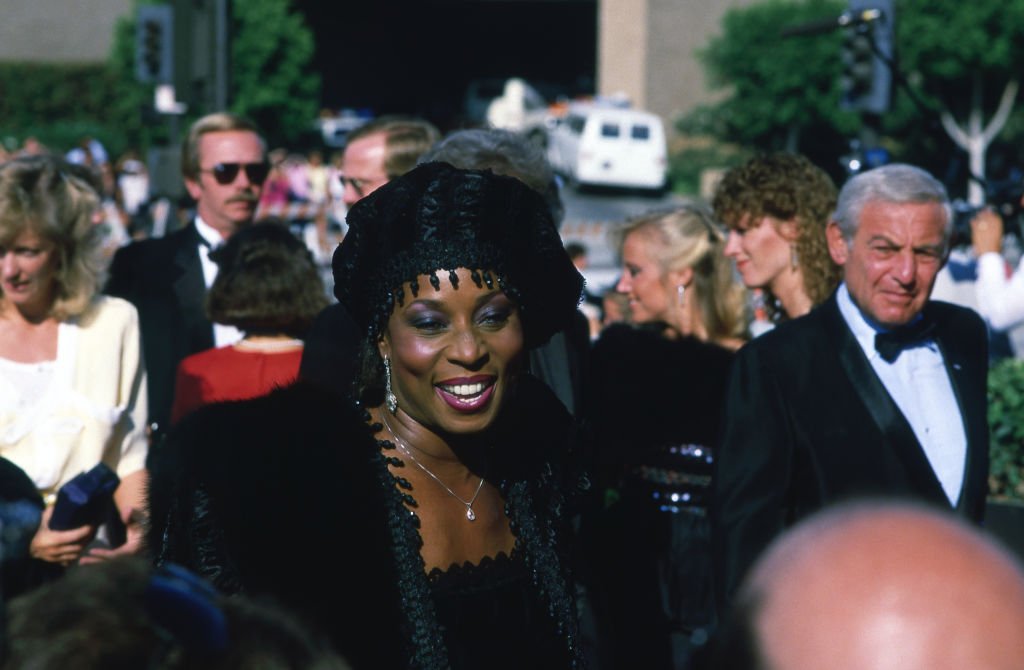 Madge Sinclair at the 37th Primetime Emmy Awards on September 22, 1985 in Pasadena | Photo: Getty Images
Television provided Sinclair with numerous roles. She appeared in everything from the "Medical Center" to the made-for-television feature "I Know Why the Caged Bird Sings," adapted from Maya Angelou's eloquent autobiography.
In 1994 Sinclair was featured as Lily in the miniseries "A Century of Women." The series also starred Halle Berry, Jane Fonda, Meryl Streep, Maya Angelou, Angela Bassett, etc.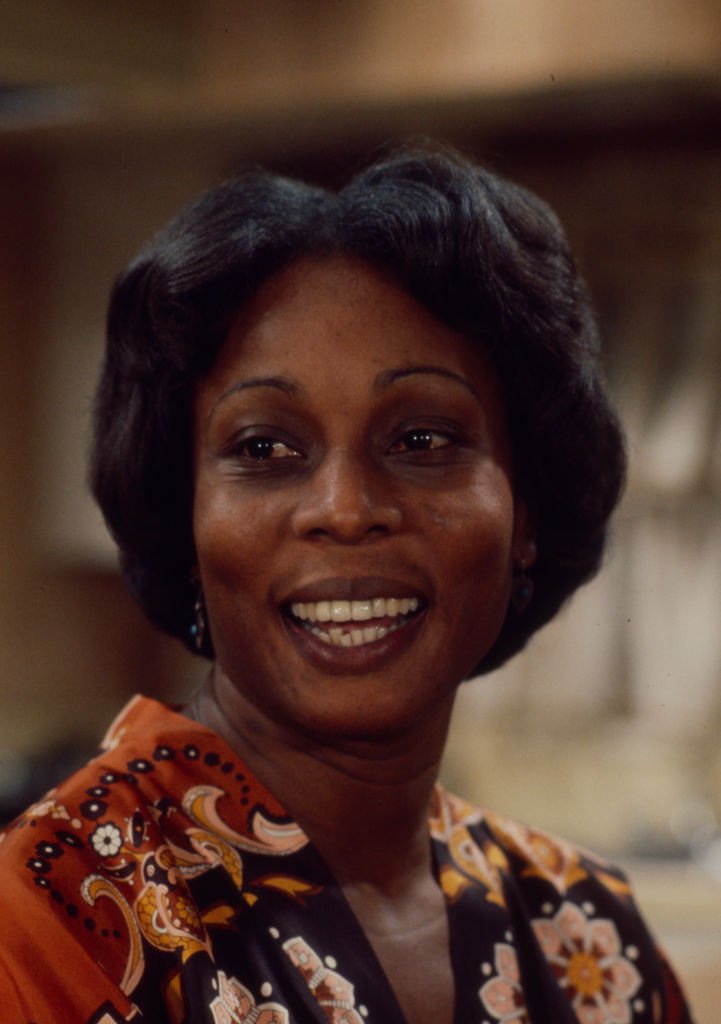 Madge Sinclair in the ABC tv movie 'Guess Who's Coming to Dinner?' | Photo: Getty Images
The series, examined in documentary and dramatic form, focused on the role of American women in the past century. It is a story that traced a fictional family and its women through generations.
She became the first female Starfleet starship captain in "Star Trek" with her uncredited role as Saratoga Captain in "Star Trek IV: The Voyage Home."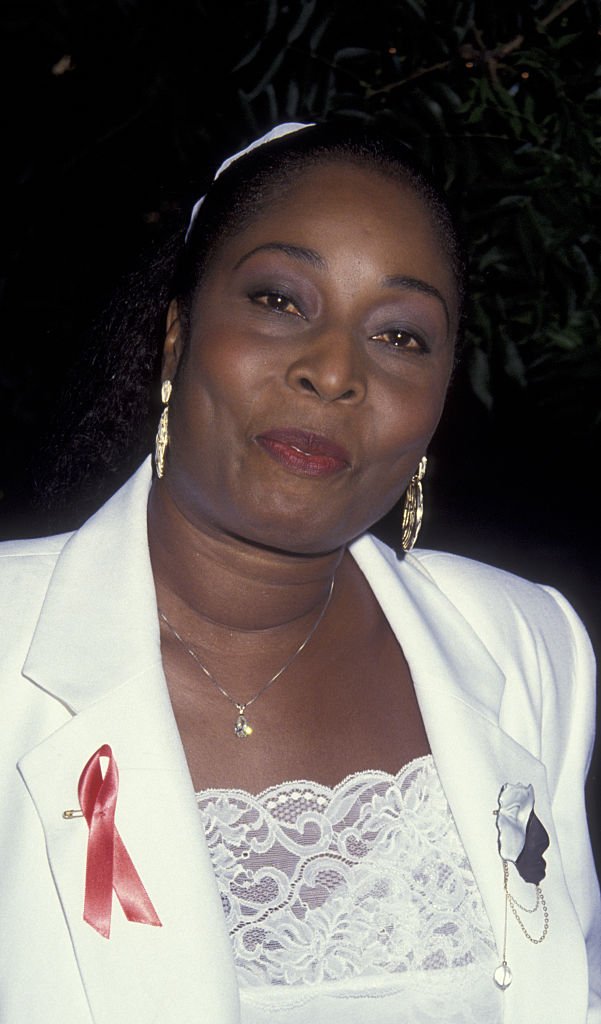 Madge Sinclair at the nominees party for 44th Annual Primetime Emmy Awards on August 25, 1992 in California | Photo: Getty Images
Years later, she made it back to "Star Trek" when she played Captain Silva La Forge being Geordi La Forge's mother and captain of the USS Hera, in Star Trek: The Next Generation's "Interface."
From New York's Public Theatre, she gravitated to Los Angeles Theatre Center. She was nominated five times for an Emmy and won a Los Angeles regional Emmy for the 1987 PBS play "Look Away."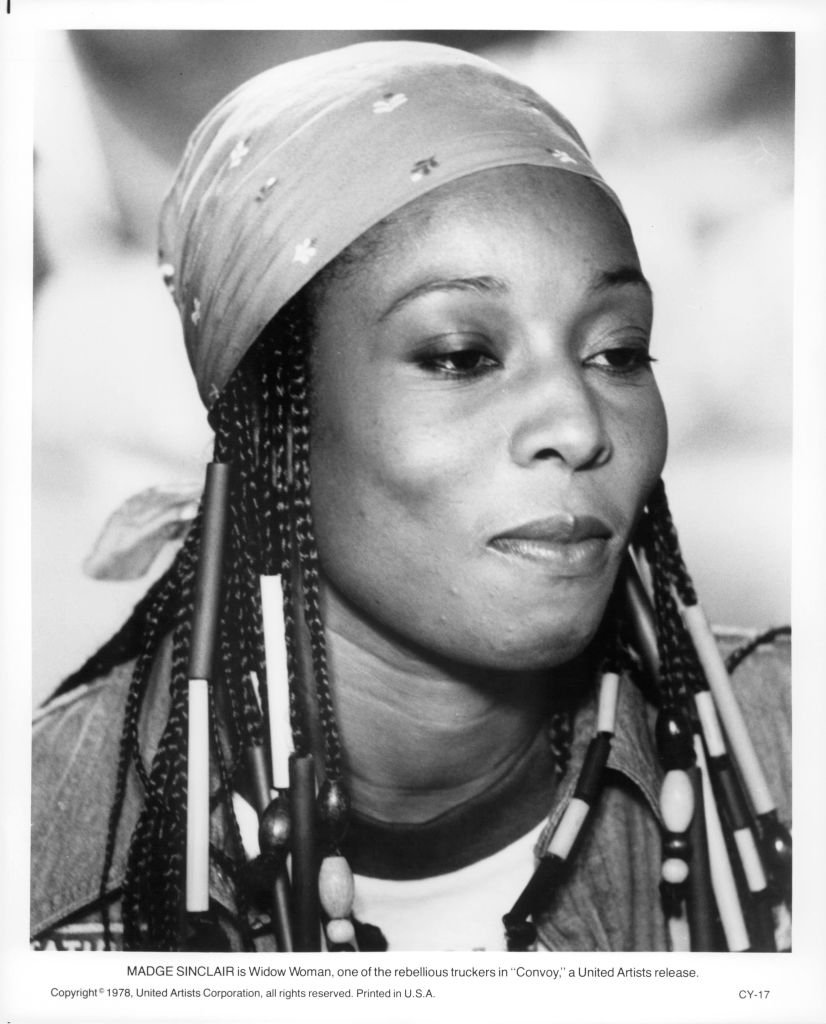 Madge Sinclair in a scene from the film 'Convoy' in 1978 | Photo: Getty Images
In the play "Look Away," she portrayed Elizabeth Keckley, the former slave and Mary Todd Lincoln's dressmaker. She was co-starred five times with James Earl Jones and ended up being his Queen twice.
Sinclair also earned the Los Angeles Drama Critics Award, two NAACP Image Awards, and the Order of Distinction, Rank of Commander from the Jamaican prime minister.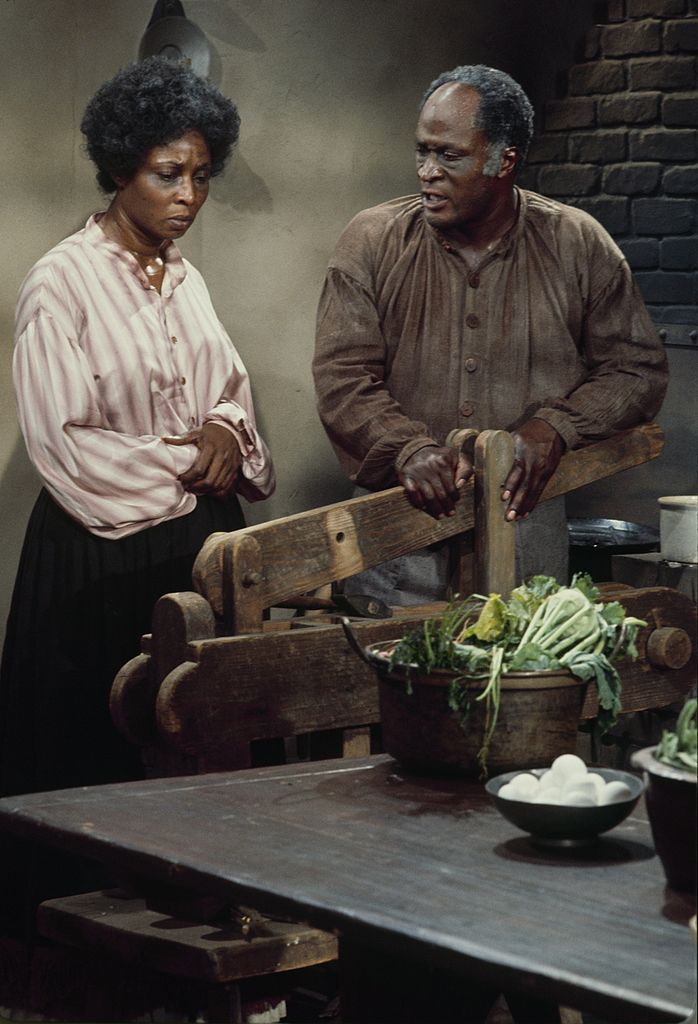 Madge Sinclair and John Amos in "Roots" on January 23, 1977 | Photo: Getty Images
Before her death, Sinclair's final appearance came as Mrs. Charles in an episode of the 1995 sitcom "Dream On." The episode first aired one month before her death. Her career spanned over 20 years, with over 40 productions, including movies and series.
When the sequel, "Coming 2 America," to the 1988 American comedy film "Coming to America," was released, fans noticeably felt the absence of Queen Aoleon Joffer, Prince Akeem's mother and the Queen of Zamunda.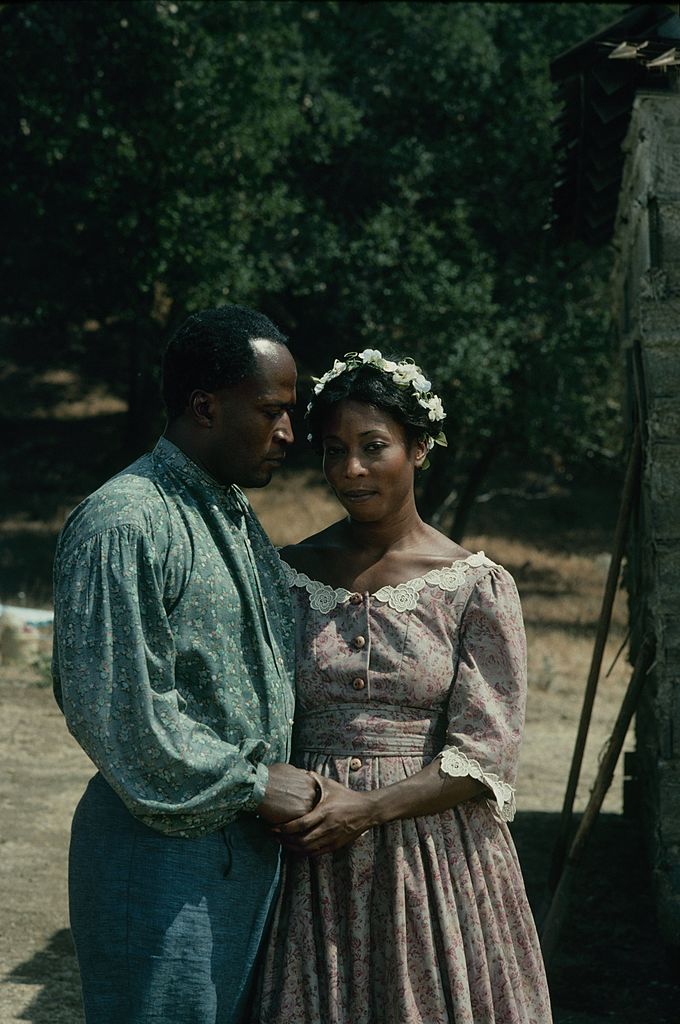 Madge Sinclair and John Amos in "Roots" on January 23, 1977 | Photo: Getty Images
She always played independent and strong black women roles and refused to be stereotyped in Hollywood. She was so good that she was said to me magnificent and an actress who's thoroughly in the moment.
Not only was she a successful actress, but she was also a successful art dealer who owned an income tax service and was the chairman of the Madge Walters Sinclair Inc. clothing manufacturing.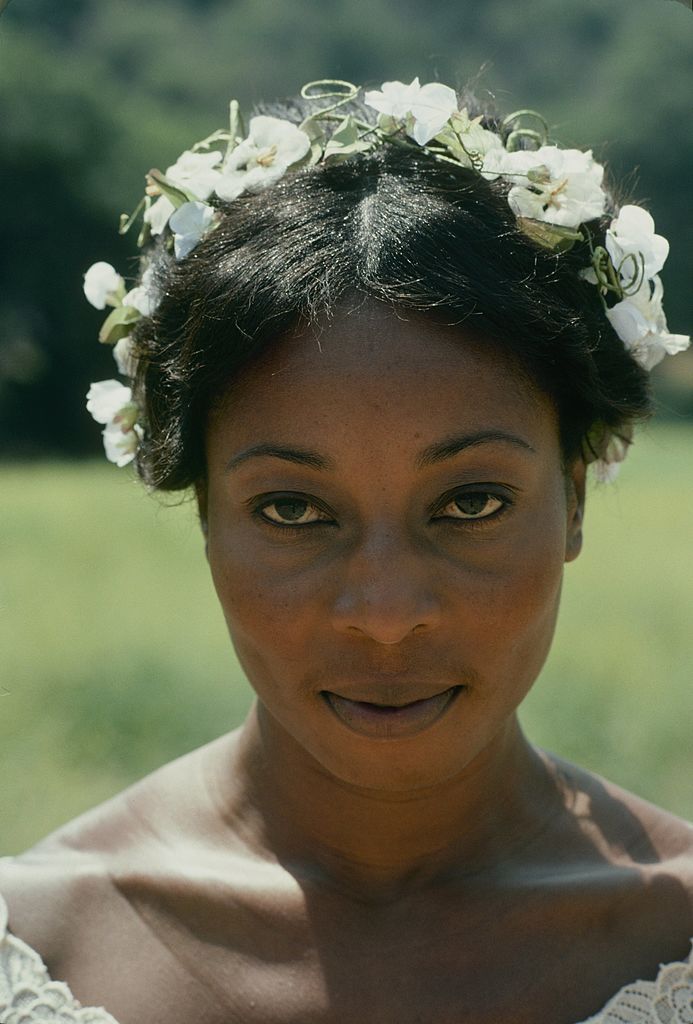 Madge Sinclair in "Roots" on January 23, 1977 | Photo: Getty Images
In her early days in school, Sinclair made her mark as a songstress and won numerous awards and speech competitions. Her death was a blow to her mother, sister, two sons she left behind.
Without a doubt, she left behind an irreplaceable timeline and a legacy of film and television works that will forever be honored. Sinclair will forever be in the hearts of her fans.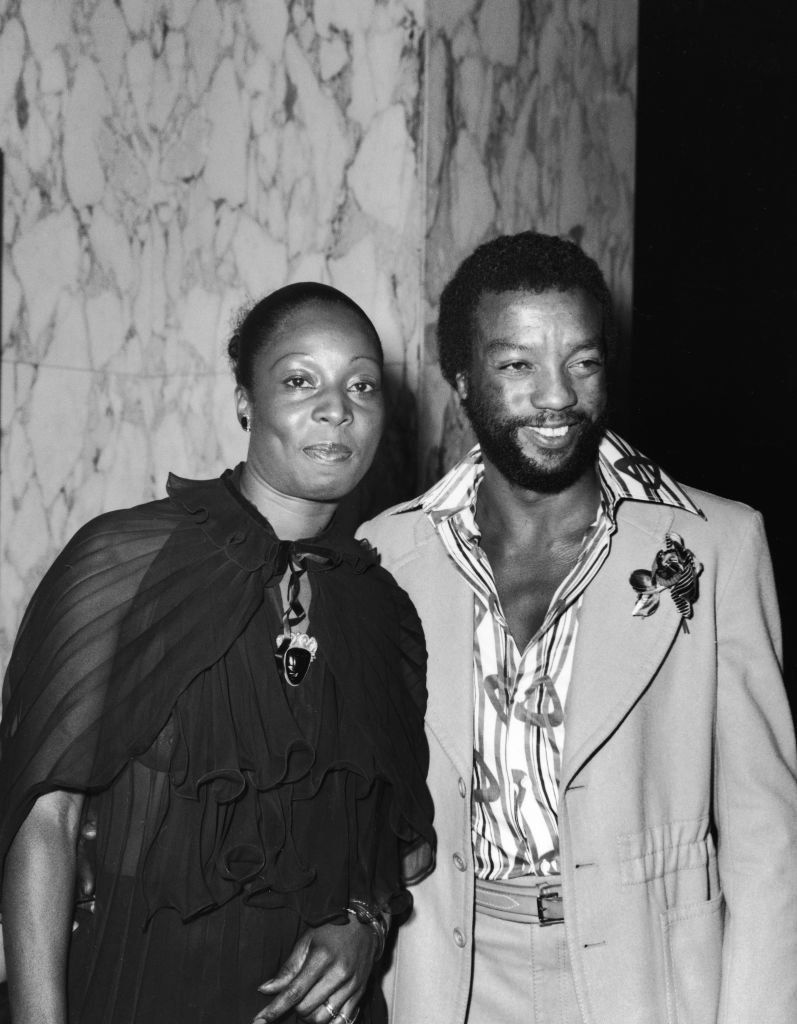 Madge Sinclair and American actor Paul Winfield at the premiere of 'Claudine,' in Hollywood on May 1974 | Photo: Getty Images
SINCLAIR'S HEALTH AND PERSONAL LIFE
The actress married twice, first to police officer Royston Sinclair, whose last name she kept and had two boys. When she moved to New York, she let the boys stay with their father.
In 1969, she officially divorced her husband, and her boys joined her in New York. She found love again, and in 1982, she married actor Dean Compton, with whom she remained until her death on December 20, 1995.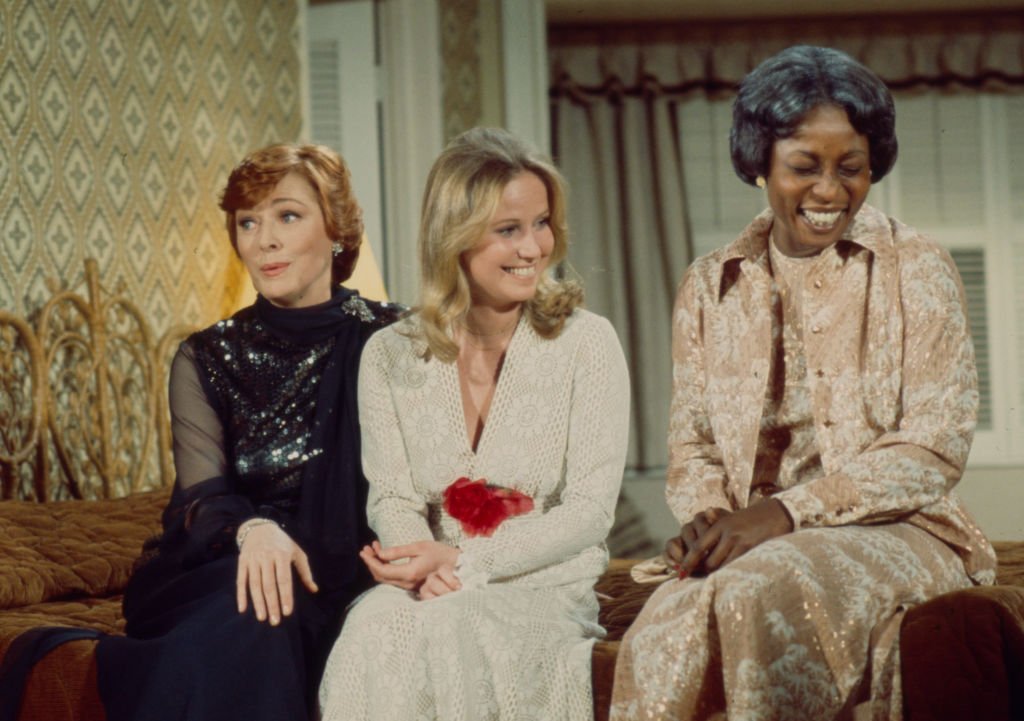 Eleanor Parker, Leslie Charleson, and Madge Sinclair on ABC tv movie 'Guess Who's Coming to Dinner?' | Photo: Getty Images
Shortly after she was hired for the medical series "Trapper John, M.D." in the early 80s, Sinclair was diagnosed with leukemia. With her diagnosis, physicians did not give her much time to live.
However, being an embodiment of a strong independent woman, Sinclair did not let her diagnosis weigh her down. She lived life to the fullest, on her terms, and longer than the doctors envisaged.
After more than a decade of battling leukemia, she eventually succumbed to it at the early age of 57. She died in Los Angeles' Good Samaritan Hospital and had memorial services at St. Mark's Episcopal Church and Kingston.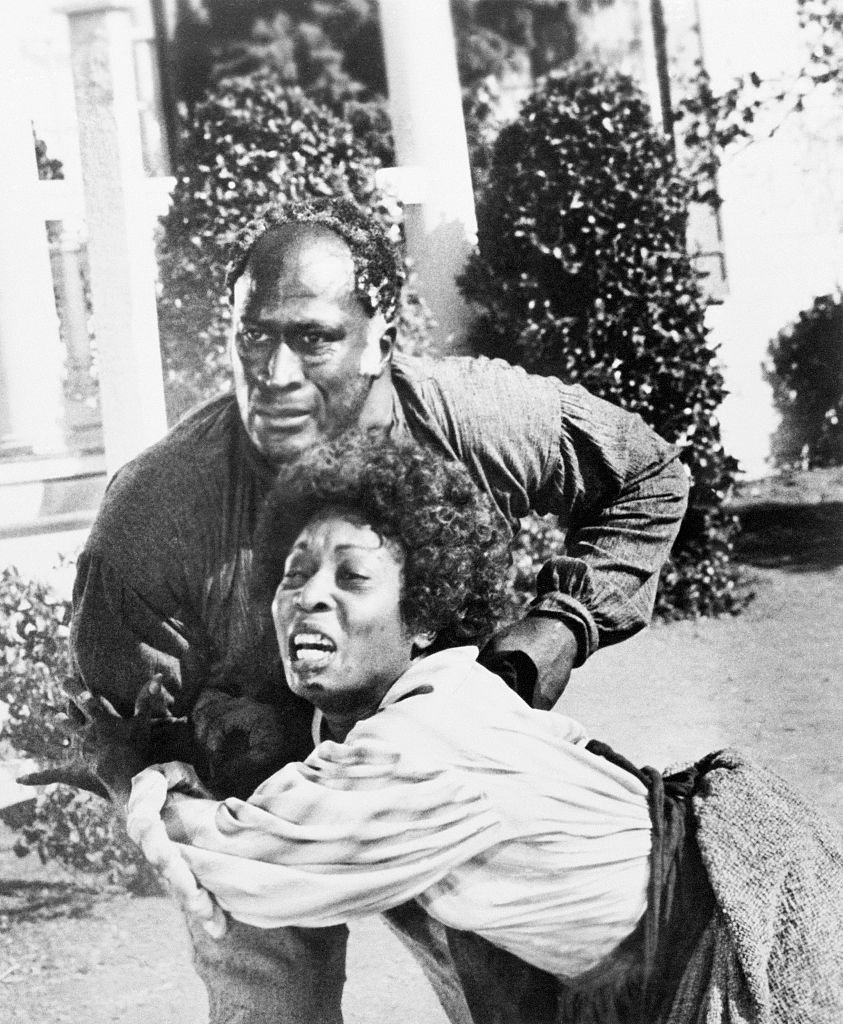 John Amos and Madge Sinclair in a scene from the TV movie: "Roots" | Photo: Getty Images
Her first husband, who served with distinction as a member of the Jamaica Constabulary Force, was retired as the deputy commissioner of police and died in December 2016 at 83.
Their children Garry and Wayne were there to pay their final respect to their father. They praised their father for being a distinguished gentleman who served the nation well and a stickler for discipline, especially with his children.
Please fill in your e-mail so we can share with you our top stories!