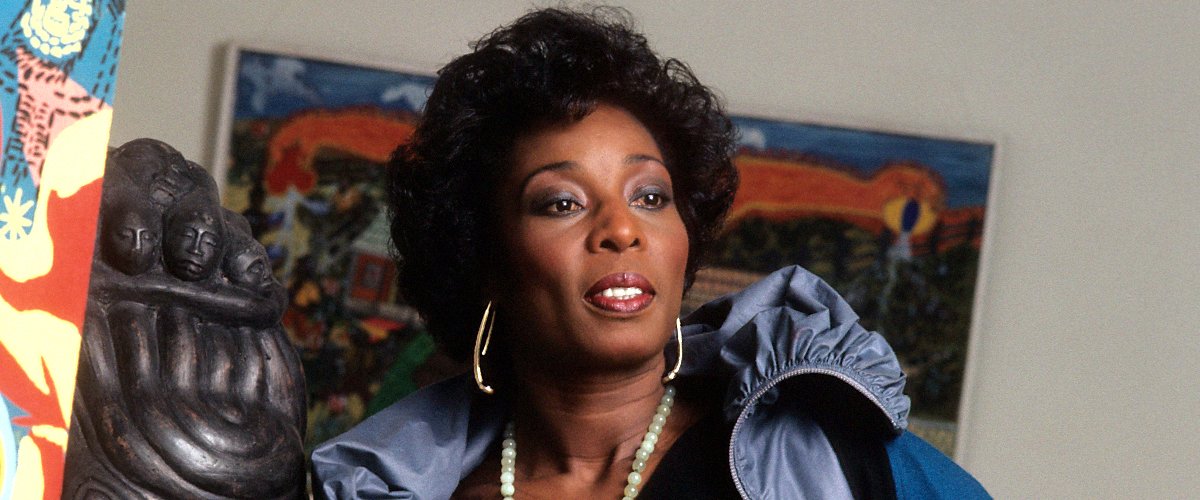 Getty Images
Madge Sinclair AKA Belle in 'Roots' Had No Remorse Leaving Kids & Husband in Jamaica for Her Ambitions in 1968

Madge Sinclair is best known for her part in "Roots," but before becoming a celebrity, she had to leave her children and husband in Jamaica to pursue her dreams and search for greener pastures.
In 1968, Madge Sinclair left Jamaica to seek fame and fortune. She left without looking back, something that her cousin described as "greed." This was because, in Jamaica, she already had all that a woman was entitled to.
Born on April 29, 1938, in Kingston, Jamaica, Sinclair worked as a teacher until deciding to move to America to shoot her shot in the entertainment industry. She left her children and her then-husband to do this.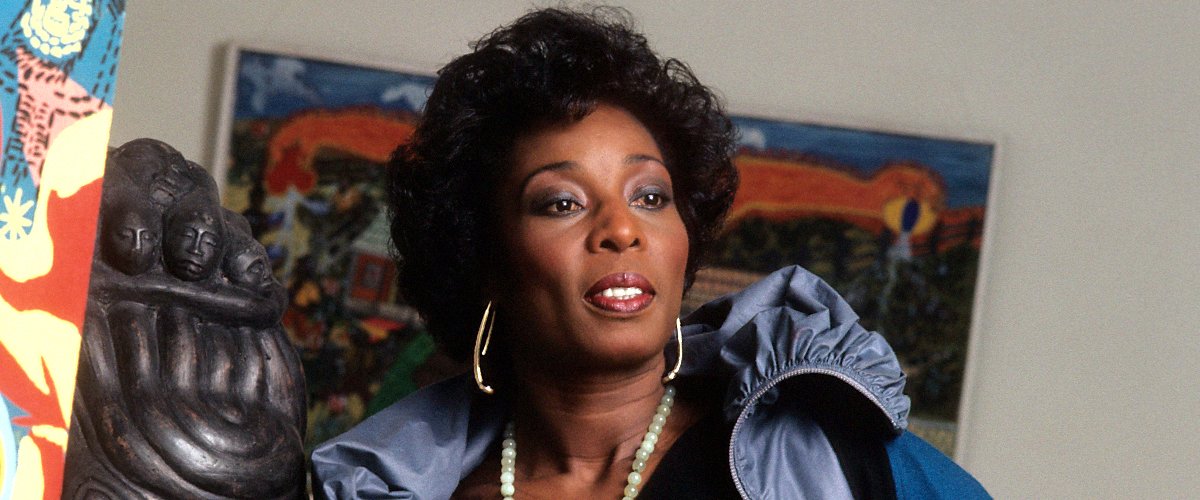 Madge Sinclair in 1983 | Source: Getty Images
HER REASONS FOR LEAVING
At the time, she shared that a life-threatening illness was the reason for her determination to seek a better life than a "calm, marvelous, middle-class experience." She also revealed she does everything she can to make it a reality when she sets her eyes on something.
Looking back at her success, she explicitly revealed she has no regrets about leaving home and her family.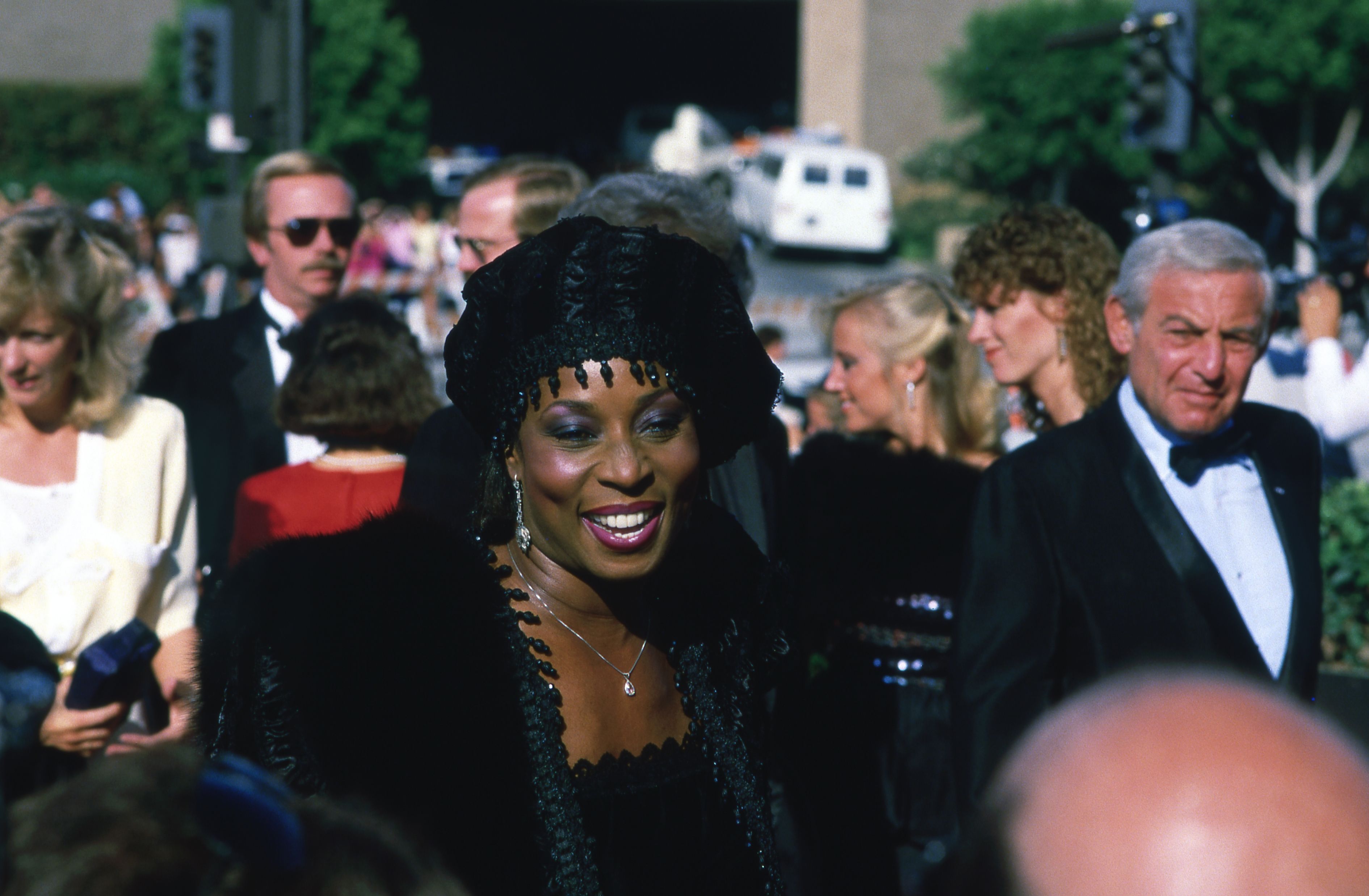 The 37th Primetime Emmy Awards on September 22, 1985 at Pasadena Civic Auditorium, Pasadena, California | Source: Getty Images
MOVING TO NEW YORK
To Sinclair, that reality was a ticket to New York. The idea of living the American dream was sold to her, and she "bought it."
Seventeen years after leaving Jamaica, she continues to pursue her dream. In her first few years in New York, she supported herself by working on Wall Street as a cashier at a theater chain.
GETTING DISCOVERED
Sinclair once had a modeling gig that involved some acting, and an agent saw her and suggested she see Joseph Papp, a theatrical impresario who needed a cast for a new show he was doing.
Not only did Sinclair get the role, but she remained a staple in Papp's Public Theater for three years. She ultimately met her future husband, Dean Compton, through the theater, as he was the production stage manager.
MOVING TO LOS ANGELES
In 1974, she starred in the film "Conrack" with Jon Voight, and she moved to California after that. She started to be cast in more serious roles at the time.
Looking back at her success, she explicitly revealed she had no regrets about leaving home and her family. She'd make occasional trips to Jamaica to visit her sons, having them with her while on their school vacations.
REUNITING WITH HER SONS
When they were finally teenagers, her children joined her in the U.S. Her sons Garry and Wayne completed their educations at San Diego State University. According to the actress, she and her sons were not just family but friends. She said:
"I feel fortunate I was smart enough to keep the lines of communication open so that, even when upheavals came, we could discuss everything."
MAKING JAMAICA PROUD
More than that, Sinclair is satisfied by how her life turned out, saying she is glad she brought pride to the Jamaican community. She shared that one of the things she wanted to do was make a difference in terms of national pride for Jamaica.
In 1977's "Roots," she played Bell Reynolds, John Amos' character Kunta Kinte's wife, and Ben Vereen's character Chicken George's grandmother. She also crossed paths with LeVar Burton, who played Kunte Kinte's younger self in the show.
JOINING THE SAME MOVIES
Sinclair, Vereen, and Burton would reunite in 1993 in "Star Trek: The Next Generation: Interface." Sinclair played Captain Silvia LaForge, mother of Burton's Geordi La Forge and wife of Vereen's Commander Edward M. La Forge M.D.
On top of her career, Sinclair managed Jamaican artists. She and her husband also ran an art gallery in Los Angeles until deciding to deal more privately.
EXPANDING HER EMPIRE
Sinclair is a multi-talented actress, also venturing into business to further build her family empire. She manufactures a line of nursing uniforms, which has become their family's business.
The idea for doing a uniform business came after she began getting inquiries about the uniforms she'd wear to her shows. She designed those herself, as she wanted to wear nice clothes in her shows.
A HUMBLE ACTRESS
20th Century-Fox ended up purchasing another line of uniforms for her, and she decided to make it a business. Reportedly, it was once sold in over 100 stores.
Despite this, she once claimed she was not making any money, even joking she may be the first actress on a successful show, "Tapper John," without any financial security to show for it.
A FULFILLED LIFE
In the end, Sinclair is glad she was able to put her two sons through college and invest in businesses of art and clothing. At the time, she believed that although "Tapper John" was highly successful, she was not yet scratching the surface.
She believed she had not experienced a role that tested the quality of work she could do. Unfortunately, just three years after joining "Tapper John," she was diagnosed with leukemia.
HER LAST FEW PROJECTS
Sinclair continued to work, even outliving her doctors' previous predictions by several years. She appeared on "Star Trek IV: The Voyage Home," which was the first time one of their movies showed a female starship captain.
She also starred in "Coming to America" in 1988 and then "The Lion King" in 1994. She played James Earl Jones' Queen in those movies, as he starred as the King.
HER DEATH FROM CANCER
Although she still had a lot she wanted to do in her life, she succumbed to her illness at 57 in 1995. She battled leukemia for 13 years and passed away in Los Angeles, California.
This also meant she could not reprise her role as Queen Sarabi in "The Lion King 2: Simba's Pride." At the time, directors felt that replacing her voice could be a sign of disrespect and was inappropriate.
Likewise, she could not reprise her role in "Coming 2 America," a much-anticipated sequel to the 1988 blockbuster. Ultimately, Sinclair achieved a lot in her life and is an inspiration for those who would like to follow their dreams despite all odds.
She was nominated for an Emmy a total of five times, thanks to her fantastic career that spanned over two decades. The actress will be remembered as a regal presence on screen and a force to reckon with in Hollywood.
Please fill in your e-mail so we can share with you our top stories!