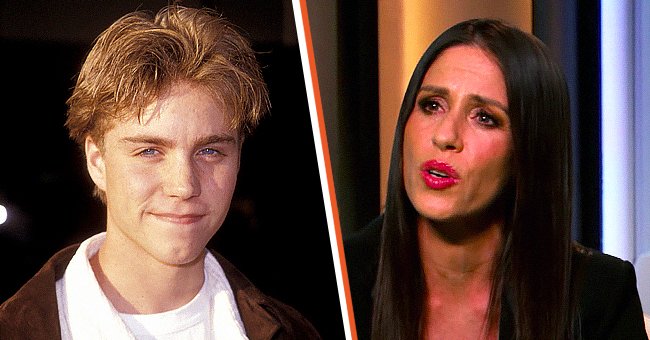 Getty Images | youtube.com/TheDrewBarrymoreShow
People: Jonathan Brandis Passed at 27 — Soleil Moon Frye Shared the Element of Guilt She Felt

Soleil Moon Frye once admitted she didn't notice the pain some of her loved ones, especially late actor Jonathan Brandis, were going through when she was younger. She felt guilt.
"Punky Brewster" star Soleil Moon Frye grew up in front of the cameras and had many celebrity friends as a child and teenager, including "SeaQuest DSV" actor Jonathan Brandis. He died by suicide at 27, and Frye once shared plenty of information about him and their relationship.
Born in April 1976, Brandis was one of the most famous child actors and heartthrobs of the '90s, but he sadly made it to the 27 Club — a group of popular entertainers such as Kurt Cobain, Amy Winehouse, and Jimi Hendrix who all died at age 27.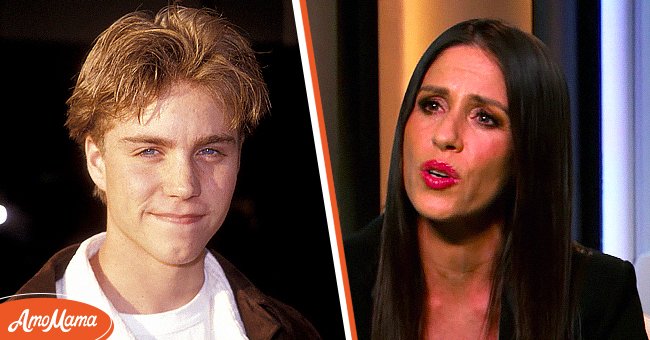 Soleil Moon Frye in an interview with Drew Barrymore in March 2021 and Jonathan Brandis in 1994 | Photo: YouTube.com/TheDrewBarrymoreShow - Getty Images
BRANDIS' PROMISING CAREER
Brandis showed up on the entertainment industry scene in 1982 when he portrayed Kevin Buchanan on "One Life to Live." He may have been only six years old, but his talent was evident.
After taking more acting gigs in other TV shows and films, Brandis landed the part of Bill Denbrough in "It," the 1990 horror drama miniseries adapted from Stephen King's novel.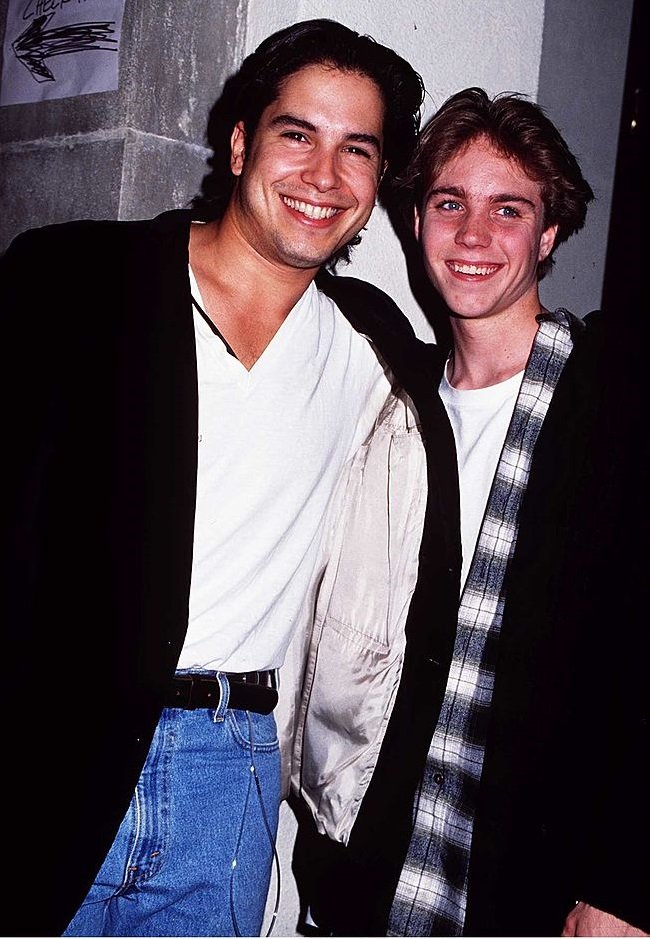 Marco Sanchez and Jonathan Brandis on June 22, 1994 in Hollywood, California | Photo: Getty Images
His breakthrough role, Lucas Wolenczak in "SeaQuest DSV," came when he was just 17 years old. He worked in the show for three seasons and won a Young Artists Award. As a result, Brandis became a teen idol.
Apart from getting over 4,000 fan letters per week, he frequently appeared on teen magazines and was voted "Number-One Dreamboat" by one of them. A dark truth was hiding behind his successful career and seemingly happy life, unfortunately.
Brandis' suicide was not only related to his extended career lull as he showed signs of "manic depression."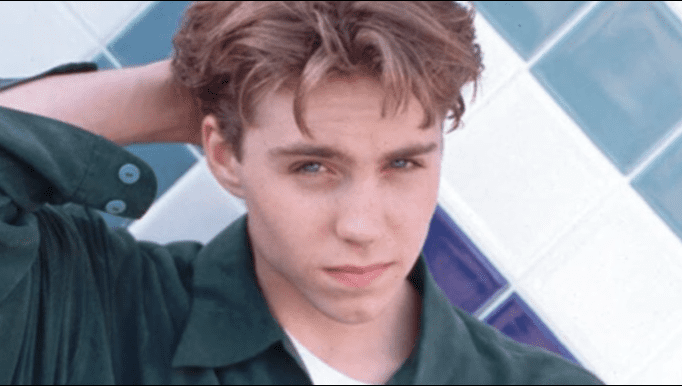 Promotional photo of Jonathan Brandis | Photo: YouTube/Sussex Daily News Ver.2
BRANDIS' DEATH
Just before midnight on November 11, 2003, one of Brandis' friends requested an ambulance for the actor after finding him unconscious in the hallway of his Los Angeles apartment. He had attempted suicide.
Brandis was still alive when paramedics arrived, so they rushed him to Cedars-Sinai Medical Center. The following day, sadly, he passed away. He was just 27 years old.
Shortly after his death, some of his friends revealed they knew he was lonely, had developed some issues with alcohol, and even told others that he would take his own life.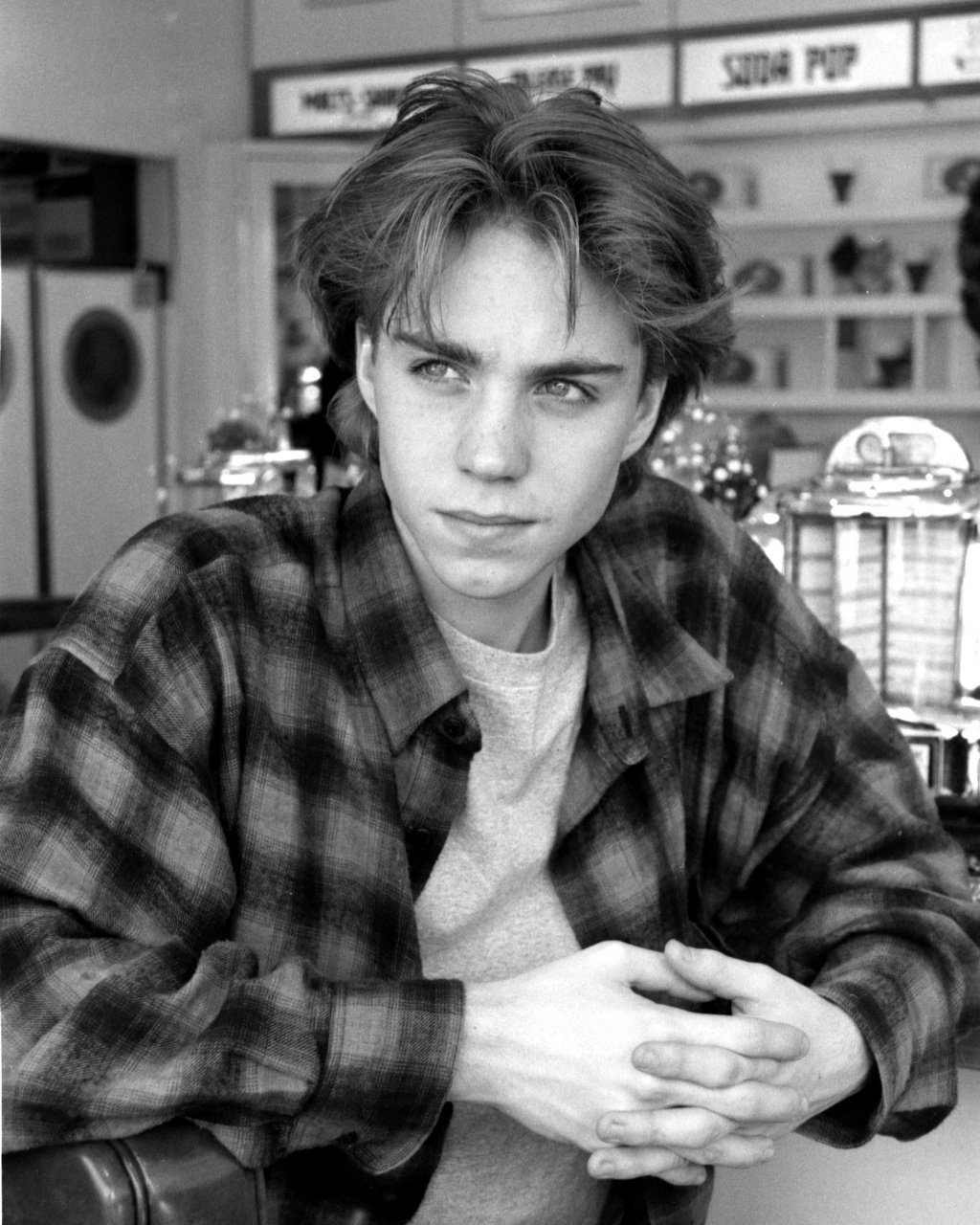 Jonathan Brandis Dec.1993 in a Ventura Blvd diner in Los Angeles | Photo: Wikimedia Commons Images, CC BY-SA 3.0
Brandis was also facing depression due to his career, reportedly. He kept getting acting gigs but not starring parts like the ones that made him an idol in the early '90s.
Robert Katz, who produced his last film, admitted that he couldn't believe Brandis had died when he first heard about it. He confessed that, while editing the movie, everyone was sure that the late actor would have a "big career."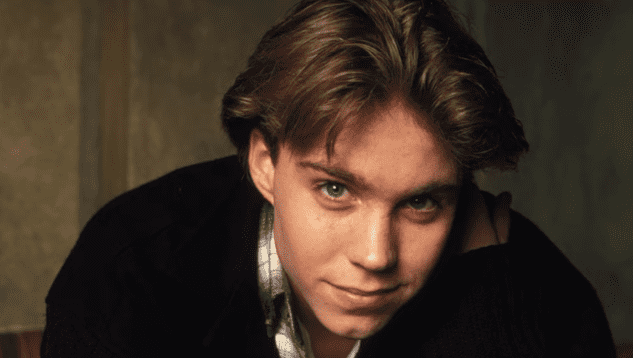 Promotional photo of Jonathan Brandis | Photo: YouTube/Sussex Daily News Ver.2
About his death, the then-president of A Minor Consideration, an organization supporting current and former child performers, said:
"It serves no purpose to leap to conclusions for none of us will really know what led Jonathan to his decision to take his life."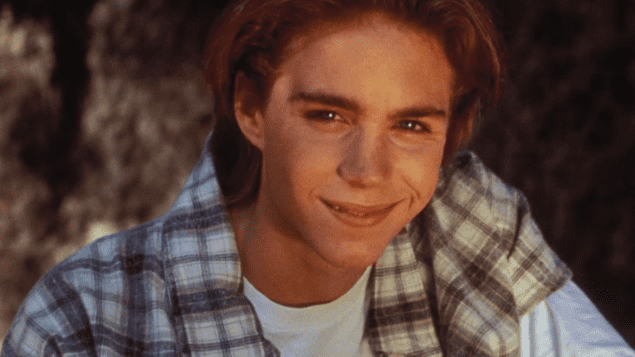 Promotional photo of Jonathan Brandis | Photo: YouTube/Sussex Daily News Ver.2
Brandis' dad, Greg, has a different opinion. In March 2021, he described his late son as a smart, polite, and easygoing person who probably had bipolar disorder.
Greg added that looking back, Brandis' suicide was not only related to his extended career lull as he showed signs of "manic depression" in his 20s.
SOLEIL MOON FRYE ON BRANDIS
Brandis' death broke the hearts of many fans, friends, and family members, including that of actress and filmmaker Soleil Moon Frye.
Earlier in 2021, Frye released "Kid90," a documentary film she produced and directed about her life in the '90s, and it included some details of Brandis, her close friend.
"How often do we really look at each other and go, 'How are you?' and actually hear what someone is saying?"
While getting together all the footage and information for the film, released on March 12 on Hulu, Frye found an old diary where she wrote that she and Brandis had talked about someday getting married and having a family.
She also discovered many voicemails Brandis left her. She explained that he would leave "a 15-20-minute message" each time because he was determined to use all the available space in the machine.
At the very end of them, he would share "so much of himself," including how he felt about Frye. "I love you, Soleil," he confessed in one before adding that he had always loved her.
Frye said that he knew she would not listen to the whole tape, so he waited until the last minute of the recording to open up.
She also pointed out that one of the hardest things to process during the documentary was understanding that she couldn't always see the pain the people around her were going through in her teenage years.
Although everybody had different levels of pain and difficulties at the time, and there was certainly joy and bliss, the internal struggles were always there, and some of her friends faced them more than others. She added:
"I had some elements of guilt not seeing [the pain]. How often do we really look at each other and go, 'How are you?' and actually hear what someone is saying?"
MORE TEEN STAR TRAGEDIES
Unfortunately, Brandis was not the only former child actor who tragically passed away too soon. "Diff'rent Strokes" star Dana Plato passed away from a drug overdose in 1999. She was 34.
She told Howard Stern on his show that she had been sober for a decade one day before dying. Years before, she was arrested and sent to prison for forging prescriptions for Valium and also was caught trying to steal from a video store.
Another young actor whose life was cut short earlier than expected was River Phoenix. He also died of an accidental drug overdose in October 1993 while partying with his siblings Joaquin and Rain Phoenix.
He had been dealing with substance abuse for some time but was trying to kick his addiction. Unfortunately, a lethal dose of Speedball — a combination of cocaine and heroin — stopped his heart in front of a nightclub co-owned by Johnny Depp. Rest in peace, icons.
The National Suicide Prevention Lifeline is 1-800-273-8255. Other international suicide helplines can be found at befrienders.org.
Please fill in your e-mail so we can share with you our top stories!
The information in this article is not intended or implied to be a substitute for professional medical advice, diagnosis or treatment. All content, including text, and images contained on news.AmoMama.com, or available through news.AmoMama.com is for general information purposes only. news.AmoMama.com does not take responsibility for any action taken as a result of reading this article. Before undertaking any course of treatment please consult with your healthcare provider.