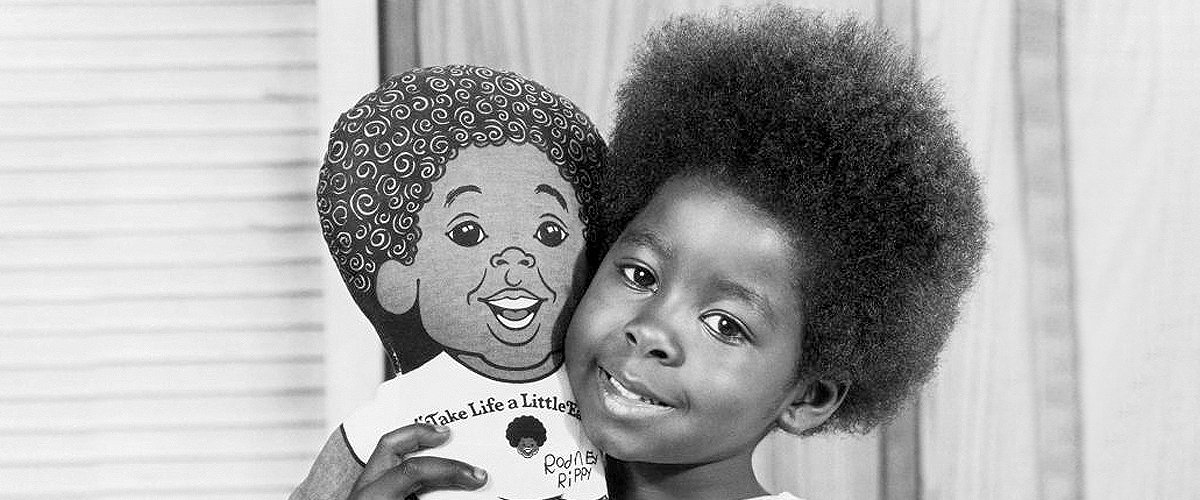 Getty Images
'70s Child Star Rodney Allen Rippy Looks Unrecognizable Now - Inside His Life after Fame

Rodney Allen Rippy, the exceptional former child star who reigned tirelessly in the 70s, has witnessed quite a lot of change in his life; he is now unrecognizable and is a grown man with a different career. Inside his life after fame.
Rodney Allen Rippy became a household name during his childhood years after appearing in a food commercial. His charming wit and personality was first recognized by his mother and appreciated by those around him before he was introduced to the world.
Although Rippy's mother was not sure why she took her kids to a talent agency to seek a spot, she knew, like every mother, that her kids were talented and could make a difference.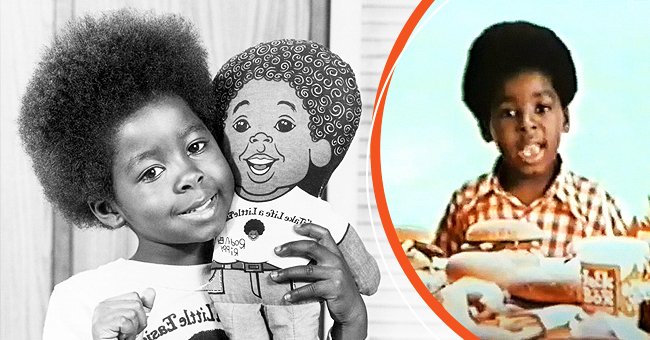 A picture of Rodney Allen Rippy as a child star | Photo: Getty Images
This step of faith filled with uncertainties changed their lives. Two out of her three kids had earned spots at their auditions, but the last one—the baby of the bunch — did not make it.
He was devastated, but the mother of three kept egging him on. Soon, talent agent Dorothy Day Otis called his mother, raving about a huge new project, the "Jack in the Box" commercial, and that Rippy had found his break!
Indeed, he did; as one out of her kids, Rippy became one of the most famous child stars to reign in the 1970s following the food commercial.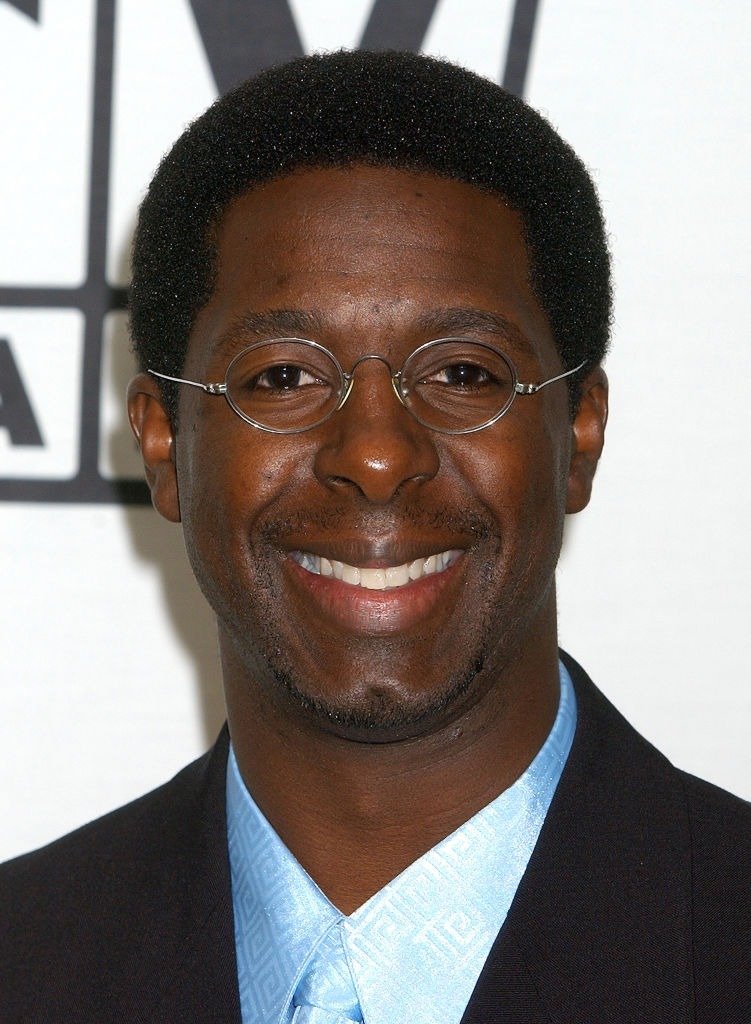 Rodney Allen Rippy at the TV Land Awards: A Celebration of Classic TV - Press Room at Hollywood Palladium | Photo Getty Images
RODNEY ALLEN RIPPY'S TALE OF FAME
After the hamburger eating commercial that projected Rippy to the world, the youngster started going places. He made appearances in almost every television talk show hosted by notable personalities like Mery Griffin, Mike Douglas, Johnny Carson, and Dinah Shore.
He wowed his audience with his magnanimous talent embodied in a little Black boy. Many people throughout the country knew who this tiny man was, and they appreciated and resonated with his work.
Tales of his huge popularity were captured by ink on papers, as many confessed his advertisement enticed them to try out the sponsor's product.
Other testimonies included a man who revealed his love for what Rippy represents, even though he despised TV commercials. Another woman added that her family member was a racist except that he liked the young man.
The child star brought smiles to the faces of many; one time, a nurse explained that her bed-ridden patient, who never seemed interested in anything, was fascinated about seeing Rippy on TV.
On another occasion, his fame drew a large crowd to convene at a Los Angeles May Co. store during an unveiling of customized T-shirts. Apart from his act on-screen, Rippy was a humble, well-mannered, and outgoing boy with a likable personality at first glance.
Despite the fame and fortune that came with it, the child star behaved like a typical young boy. His mother confirmed that she did not serve him any preference and that he got smacked like the rest of the kids whenever he erred.
At 10, the "Jack in the Box" commercial star revealed he was not a spoiled brat. He lived a regular life attending a private school, where he also took drama classes.
Rippy's plan was to become an actor; even though people already saw the potential in him, he wanted to improve. The child star also declared his desire to live a normal life, riding bikes and skateboarding, among other leisure activities.
A few years after the commercial, he still had fans from all races come by his home in Long Beach, California, asking for autographs, with some asking to catch a glance at the youngster who put smiles on their faces.
RODNEY ALLEN RIPPY AS A YOUNG ADULT
Rippy's fame as a child did not limit him from having a normal life. He studied at California State University, bagging a degree in marketing with a minor in advertising.
After school, he sought employment as a news coordinator and producer at KABC-TV, Channel 7, LA. The former child star seemed excited about his future as he commended and appreciated his past, glorifying the role of his mother in his life while speaking in an interview.
He hoped to bag more adult roles and added that many people still see his childhood face when he walks into a room.
WHAT HAPPENED TO HIM LATER ON?
More than a decade after his university education, Rippy settled in Los Angeles and worked with Metro Networks as a national director of marketing. There, he provided content associated with traffic, weather, and news.
As a 39-year-old, Rippy appeared confident about his job and ability to render broadcasting services to millions of people. He loves to talk and sometimes works as a motivational speaker with a formidable Christain faith.
Rippy also developed a healthy relationship with food. At the time, he had participated in a food scheme, "Real Men Cook," exhibiting his culinary skills and knowledge of food and serving his Black community; many people waited in line to be served by the "Jack in the Box" star.
At age 44, he decided to try politics and enlisted to run for mayor of Compton. He created a campaign website and page seeking funds and other donations while promising to realize the set out dreams for a better state for the people.
WHERE IS HE NOW?
The broadcasting guru who also started his marketing group and an independent video production company after University is now 53, still smiling, cheerful, and charming. He managed to have outgrown his boyish look but looks youthful.
He is active on Instagram, and even though he does not have an overwhelming audience, he loves to share his present realities. Rippy's online posts show that he is still involved in the culinary business and is fulfilled despite not having a spouse or child.
In 2017, he flaunted a handsome photo where he posed on the stairs showing his white teeth and cute smile. The caption read:
"New Headshots For 2017…. More Great Shots To Come!"
Less than 24-hours ago, he shared a selfie and told his online audience about an event in Rada, Nevada, where he would be acting as the host.
Please fill in your e-mail so we can share with you our top stories!