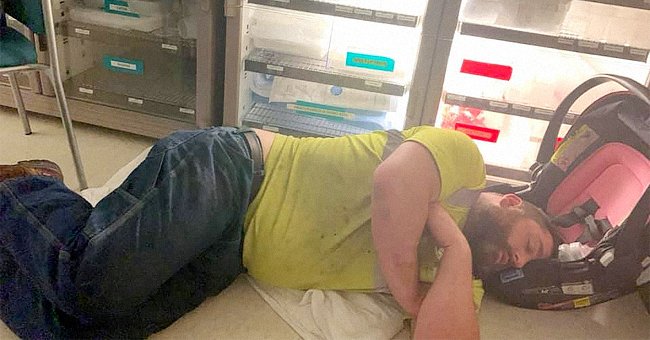 facebook.com/sara.duncan.77
Woman Shares Photo of Her Husband Sleeping on a Hospital Floor and It Goes Viral

Sara Duncan recently shared a photo of her husband sleeping on the hospital floor and gave two different perspectives of how people would view the situation.
Women are often given the most credit for taking care of their children such that people are quick to judge fathers who are absent during certain events.
However, Sara Duncan showed the other side of the spectrum that people may not see, using her husband as an example on Facebook.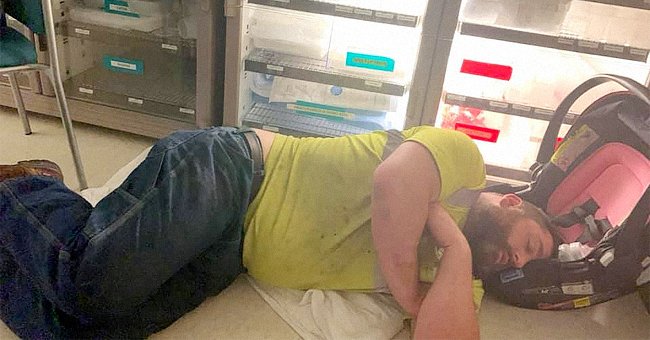 Sara Duncan's husband, Joe, sleeps on the hospital floor during a doctor's visit. | Source: facebook.com/sara.duncan.77
In a now-viral post, Sara shared a photo of her husband, Joe, lying down on the hospital floor, asleep, while she was holding their baby and waiting for the doctor. She wrote:
"What some may see: a Dad sleeping while Mom stays awake holding their sleeping baby in the ER at 2am. What I see: A Dad sleeping on the hard floor after working 12 hours shifts 6 days a week [...]."
Sara noted that she asked her husband to stay home and rest while she brought their wheezing daughter to the hospital in the wee hours of the morning.
She knew that her husband needed to sleep after working for 12 hours as a cement technician, but she was also aware that her husband is not the kind of man who would agree to that.
Another wife and mom, Amy Palmer, shared about how she woke up to find her husband sleeping under their 20-month-old son's crib at a hospital.
Joe went home to change clothes before driving for an hour to the hospital. He was a hands-on dad and an amazing husband who did not want Sara to do such things alone.
While waiting for the doctor's clearance to go home, Joe fell asleep on the floor and used their baby's car seat as a pillow. Sara said:
"This is what love is. This is what being a husband is. This is what being a Daddy is. And I wouldn't want to do this life with anyone else!"
It seems that Sara is one among the many lucky ladies who married loving men who would not think twice about sacrificing for their family.
Another wife and mom, Amy Palmer, shared about how she woke up to find her husband sleeping under their 20-month-old son's crib at a hospital.
Andre had just finished working the third shift the entire evening when he went straight to visit his child at York hospital Pediatrics. When he came, Amy was asleep on the only chair available.
Although tired, he decided not to disturb her and found his own spot in the room. Amy posted a photo of her husband on Facebook, and it immediately went viral.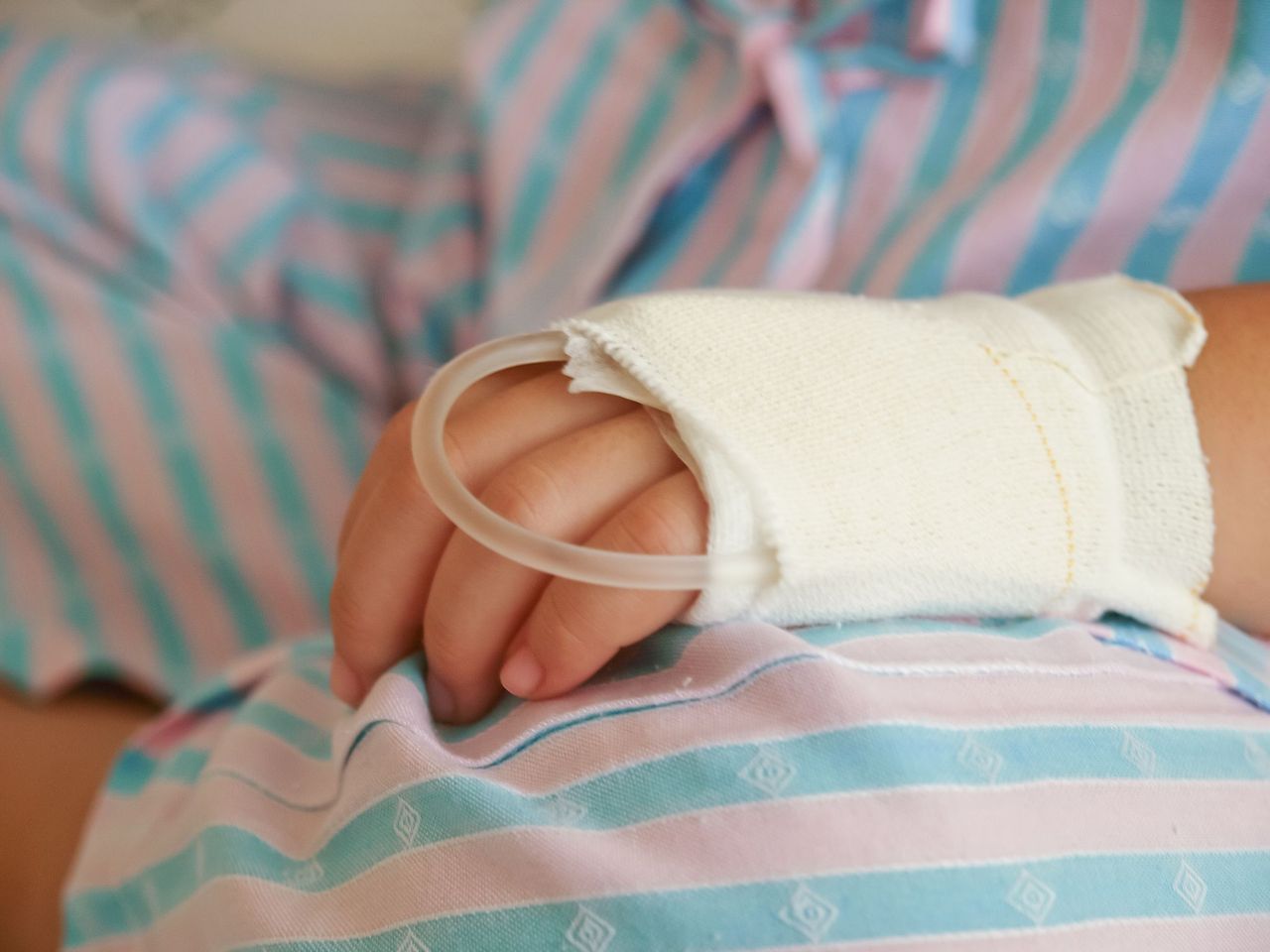 A little boy with a dextrose drip in his hand. | Source: Shutterstock
Finding the right man to spend forever with is certainly not easy, and while some women get to find their own version of the perfect husband, growing old and gray is not a guarantee.
Such was the situation for Bethany Ashabraner, who had an emotional conversation with her spouse before his last breath. Although painful, she was able to cope with grief after his passing.
Please fill in your e-mail so we can share with you our top stories!