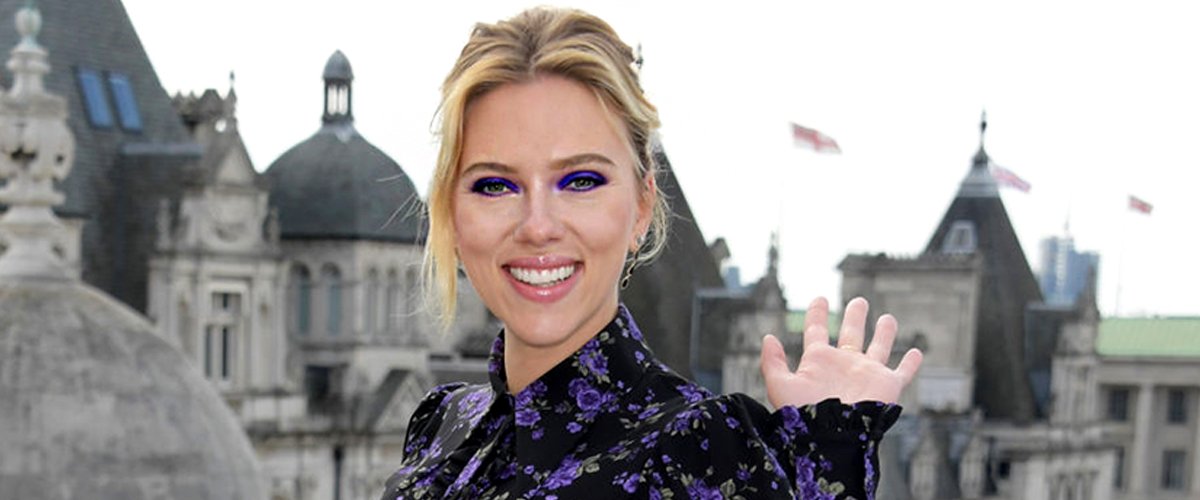 Getty Images
Scarlett Johansson Talks about the 'Rock Bottom' in Her Relationship That Sucked Her Blood
Scarlett Johansson is one of Hollywood's most famous actresses, having featured on the revered Forbes magazine multiple times, and yet, she has had her unfair share of relationship fails. We take a peek into her love life.
Scarlett Johansson came from a line of film creatives. Her paternal grandfather was a film producer and screenwriter, while her mother worked as a film producer. Between 2018 and 2019, Johansson became one of the world's highest-paid actresses.
The mother of two is known for her hit movies "Ghost World," "Lost in Translation," and "Girl with a Pearl Earring," but it was her role as an amputee in "The Horse Whisperer" that won over even her harshest movie critics' hearts.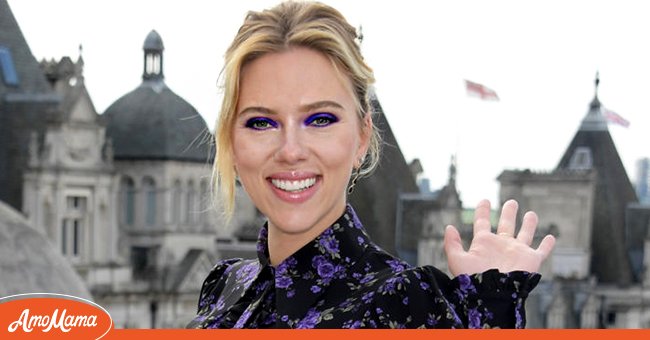 Scarlett Johansson attending a photocall for Avengers: Endgame, at the Corinthia in London. | Source: Getty Images
HITTING ROCK BOTTOM IN SEARCH OF LOVE
With her films grossing over 14.3 billion dollars worldwide, Johansson became the ninth-highest-grossing box office star of all time. But even as she went up the charts, her love life was in shambles.
While she is happily married now, she has not always been so lucky in love. Speaking to Cosmopolitan magazine in 2020, Johansson opened up about a relationship she was once in that had her fighting for her sanity.
She spoke about her unhealthy relationship, saying that she had been dating a guy who was always unavailable a long while back. At the time, she had thought his unavailability to be attractive.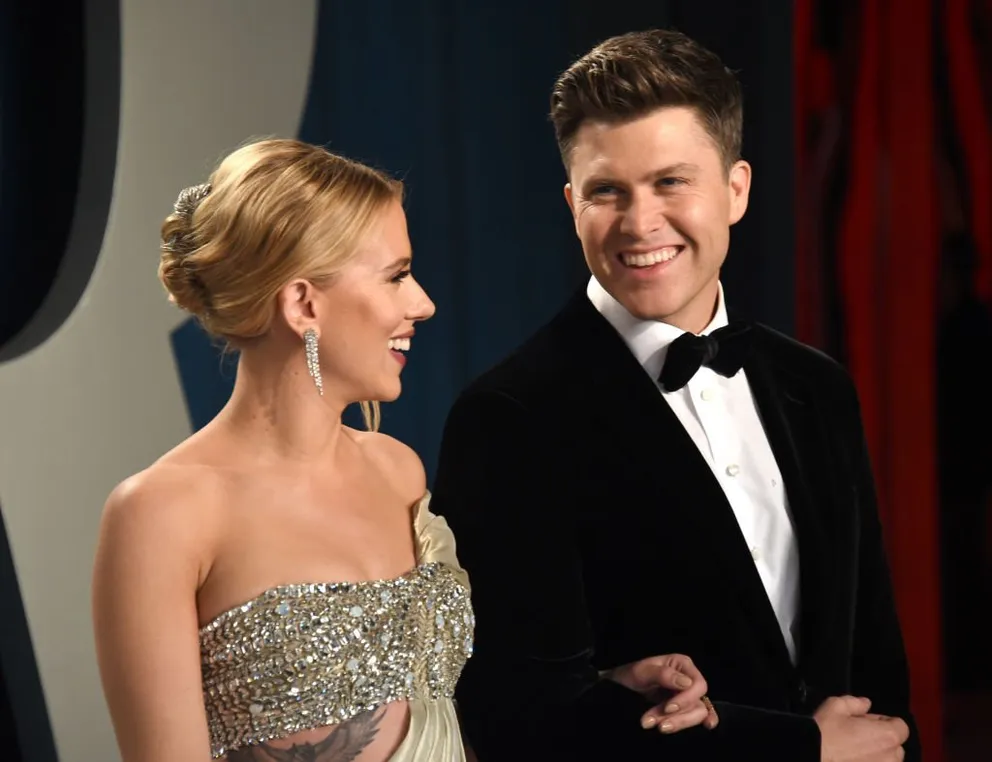 Scarlett Johansson and Colin Jost attend the 2020 Vanity Fair Oscar Party, February 2020 | Source: Getty Images
But as time went by, she began to question her actions and realized that her attachment to her unnamed love interest was incessantly driving her towards rock bottom.
One night, she was out with friends when she found herself outside the bar at 1:30 a.m texting her boyfriend, and she knew she had reached her breaking point. She recalled of the light bulb moment:
"You have to get to your breaking point. Rock bottom is the moment when you're like, 'I've lost myself. Why am I taking a taxi to see him at some ungodly hour? This isn't me."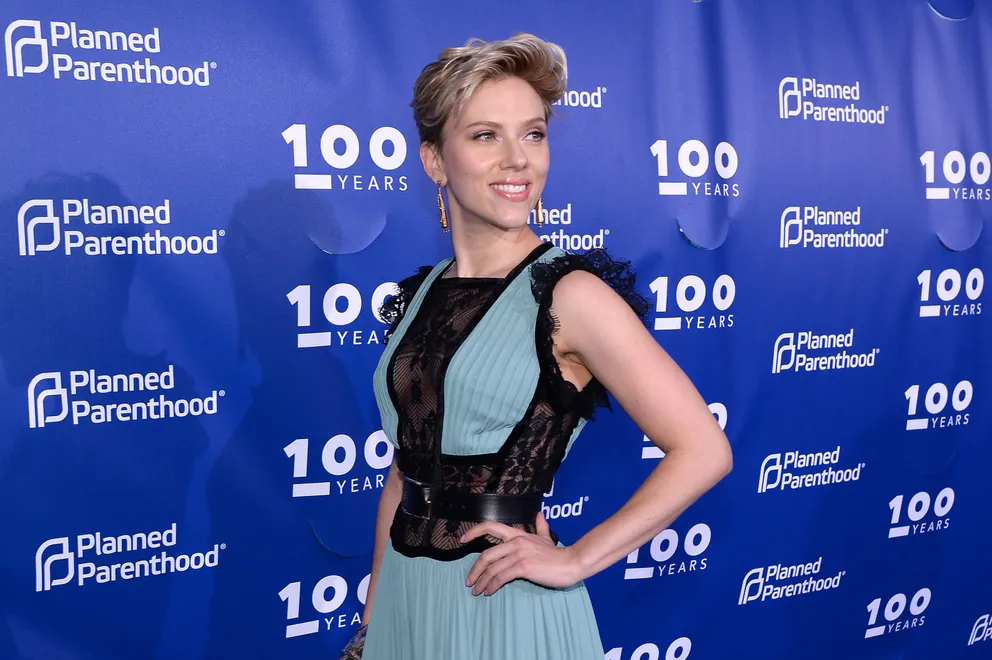 Scarlett Johansson at the Planned Parenthood 100th Anniversary Gala at Pier 36 on May 2, 2017 | Photo: Getty Images
At that moment, she decided to end the relationship, adding that if she had not, she would have kept finding herself in the repetitive cycle of a relationship that was sucking her blood.
While her love interest remained unnamed, Johansson went on to be linked with other celebrities, with some relationships leading to marriage and others nothing but short-lived flings.
FIRST MARRIAGE TO RYAN REYNOLDS
One of the most famous people that Johansson has been involved with is the "Deadpool" actor, Ryan Reynolds. The pair started dating in 2007, soon after Reynolds ended his relationship with Alanis Morissette.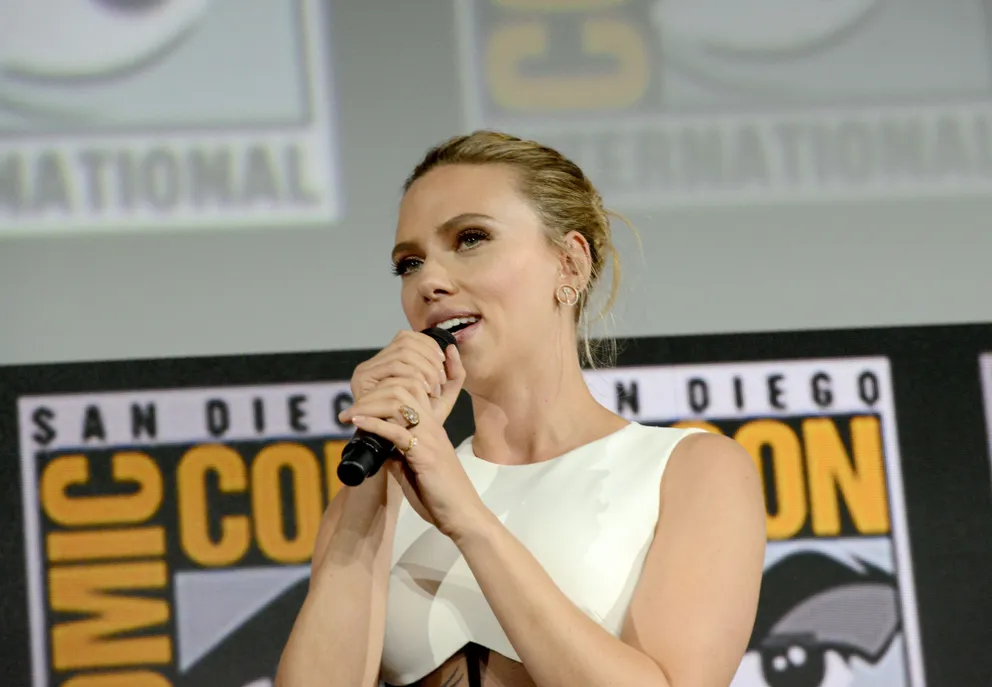 Scarlett Johansson spoke at the Marvel Studios Panel at 2019 Comic-Con International at San Diego Convention Center on July 20, 2019 | Photo: Getty Images
In May of 2008, they announced their engagement, tying the knot four months later in a private and intimate ceremony in British Columbia. The marriage, however, was short-lived, and in 2010, the couple announced that they had split.
Barely a fortnight after the announcement, Reynolds filed for divorce, and Johansson concurrently filed her response. Their divorce was finalized in June 2011.
Johansson, in retrospect, says she had been too young for marriage and had romanticized it, never grasping the true essence of what was expected of her in the union.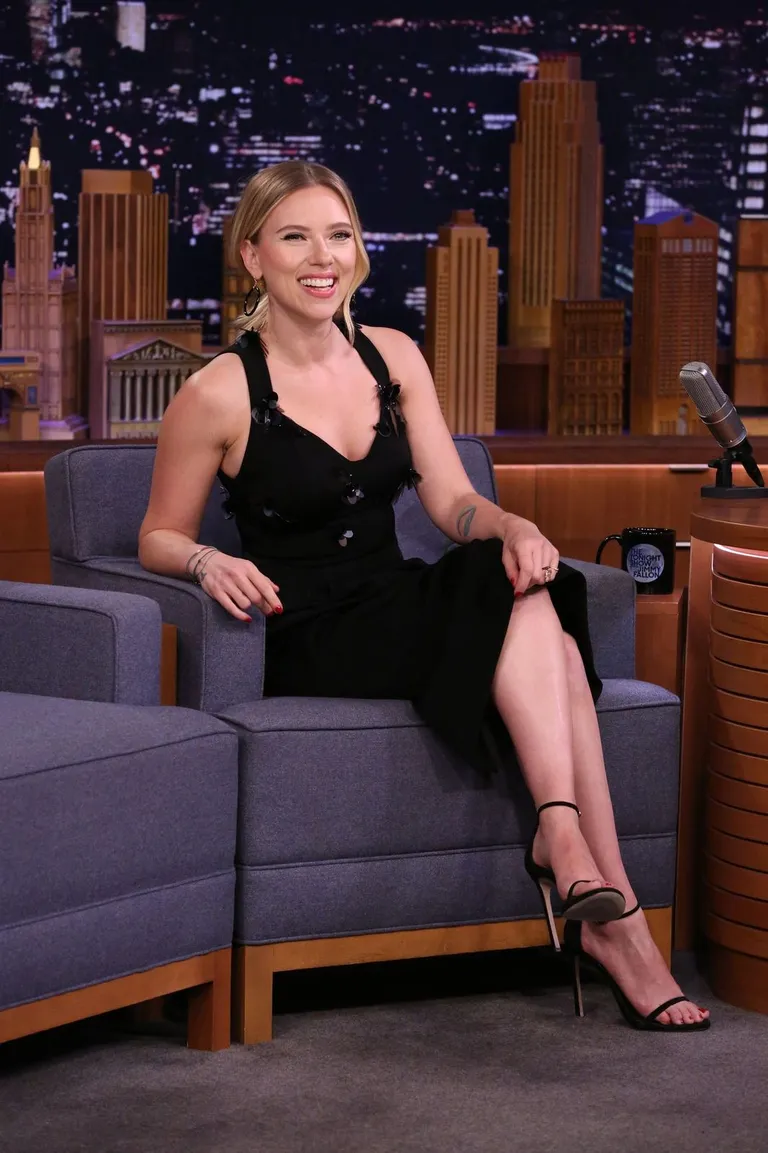 Scarlett Johansson at an interview with host Jimmy Fallon on October 21, 2019 | Photo: Getty Images
In numerous interviews, Johansson has attributed her broken marriage to bad timing and a personality clash. Reynolds moved on and found his soulmate, Blake Lively. They married in 2012 and share three daughters.
After her split from the "The Proposal" star, Johansson started seeing actor Sean Penn, in whose company she attended Reese Witherspoon's wedding in 2011. The fling ended abruptly when hackers leaked nude photos of "The Ghost in the Shell" star online.
MARRIAGE TO SECOND HUSBAND ROMAIN DAURIAC
After her unlucky streak, Johansson finally found love with former French journalist Romain Dauriac. The journalist-cum-art show curator and the "Marriage Story" actress got engaged in September 2013.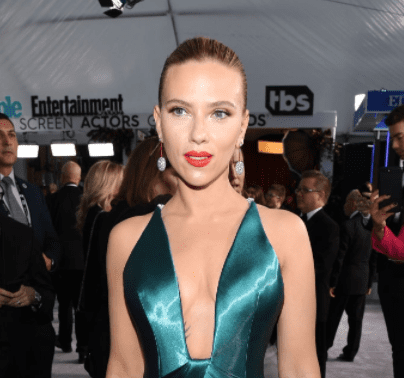 Scarlett Johansson attends the 26th Annual Screen Actors Guild Awards at The Shrine Auditorium on January 19, 2020 in Los Angeles, California | Source: Getty Images
A year after the announcement, the couple welcomed their baby, Rose Dorothy, and a month later, they exchanged their nuptials in Philipsburg, Montana. The wedding was kept secret and only became public knowledge in December.
Dauriac may not have been Johansson's "happily ever after," but she would soon find love with Saturday Night Live's co-head writer and co-host Colin Jost.
Johansson had finally found "the one" and seemed more in love than she had ever been. Speaking to People, she said she loved his brain more than anything and referred to him as a gentleman, always making sweet gestures for her.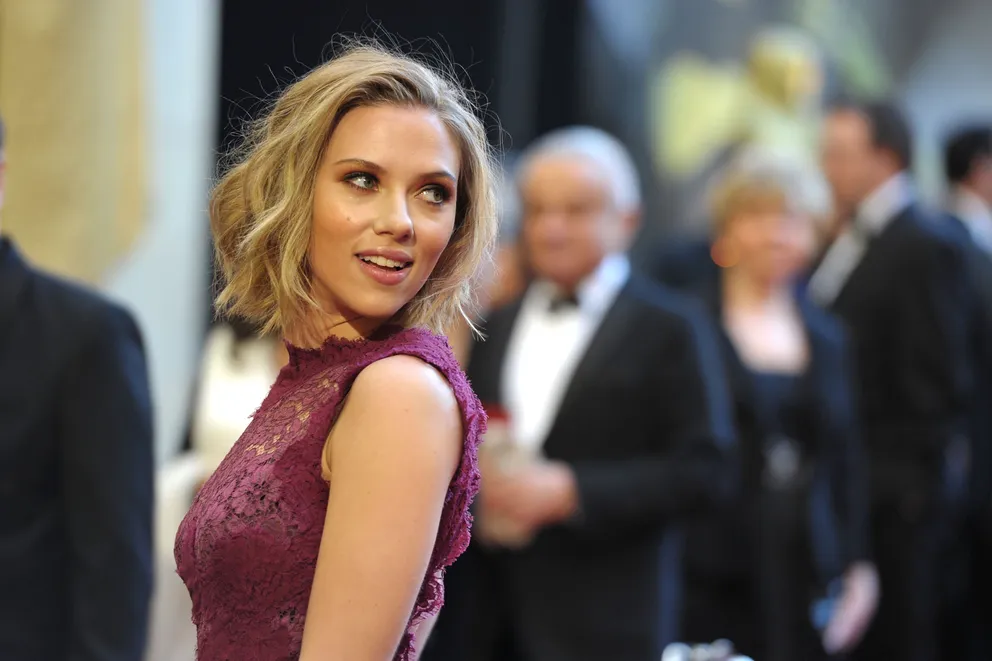 Scarlett Johansson arrives at the 83rd Annual Academy Awards held at the Kodak Theatre on February 27, 2011 in Hollywood, California. | Source: Getty Images
In October 2016, the couple ventured into business together when they opened a gourmet popcorn store in Paris named Yummy Pop which they hoped would symbolize friendship for two of Johansson's most beloved cities, New York and Paris.
Appearances, however, can be deceiving, and in an unexpected twist of fate, the couple turned out to have been separated long before they opened the store. In March 2017, Johansson filed for divorce and joint custody of their daughter.
CUSTODY BATTLE FOR ROSE DOROTHY
The duo negotiated a settlement behind closed doors, and Johansson filing for divorce surprised both Dauriac and his legal team.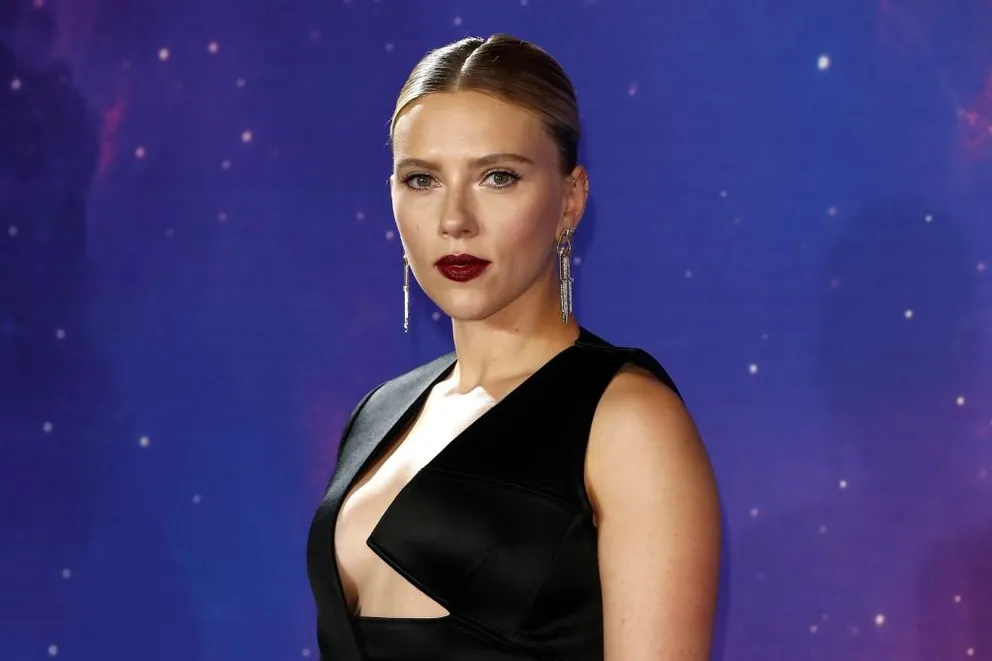 Scarlett Johansson at the "Avengers Endgame" UK Fan Event at the Picturehouse Central on April 10, 2019 | Photo: Getty Images
Known for her inclination towards privacy over the years, and despite the New York family law court allowing for the use of fake names for famous people to avoid attention, Johansson's filing for divorce using the couple's real names came as a shock to Dauriac.
The ex-couple got joint custody of their daughter, even though Dauriac felt cheated, saying that he always looked after their daughter when Johansson was away filming and working on her career.
Johansson would later open up about the stress of going through a divorce, whether it ended amicably or not. She has also been candid about the challenges of single parenting, saying that it is a lonely path filled with lots of self-doubt and uncertainties.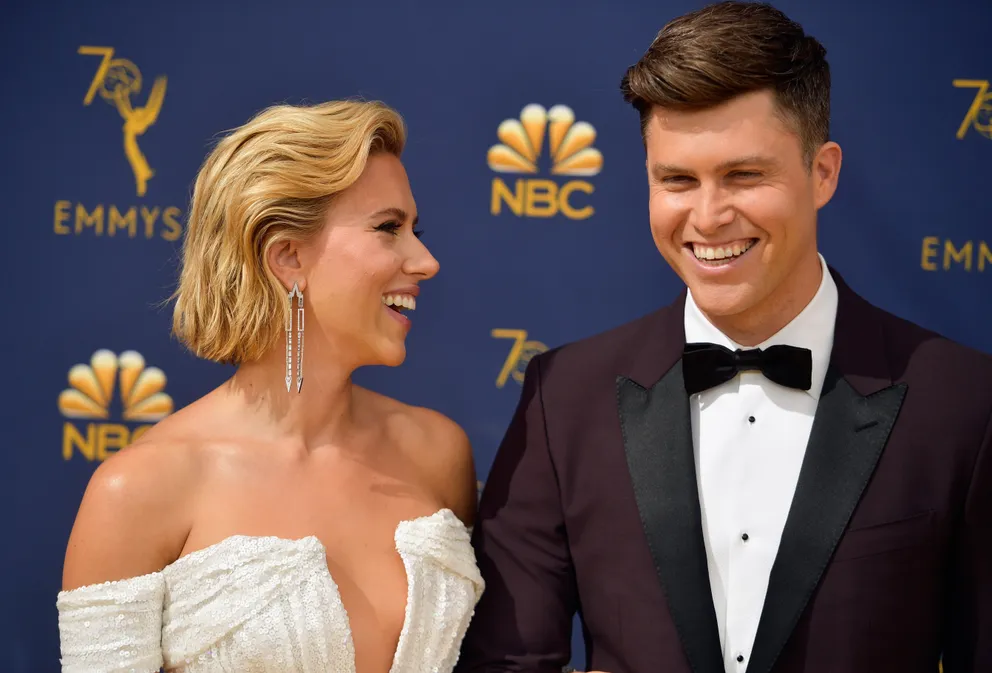 Scarlett Johansso and Colin Jost at the 70th Emmy Awards at Microsoft Theater on September 17, 2018 in Los Angeles, California. | Source: Getty Images
She says that spending long periods alone with a child is hard. Speaking to USA Today, Marie Claire reports Johansson to have said of the moments when she felt lonely after her divorce:
"You maybe have doubts about your life: 'How did I get here?' It's not all the time... but those moments creep in, and they creep in at weird times."
HER THRIVING RELATIONSHIP TODAY
Dauriac may not have been Johansson's "happily ever after," but she would soon find love with Saturday Night Live's co-head writer and co-host Colin Jost. The two started dating in May 2017, and after taking things slow, they got engaged in 2019.
They held their small intimate wedding in October 2020 in their Manhattan home, and just a few months ago, in August, they welcomed their son, Cosmo.
Please fill in your e-mail so we can share with you our top stories!