Scarlett Johansson's Husband Colin Jost Appoints 'SNL' Castmate as Their Newborn's Publicist
Scarlett Johansson and Colin Jost had a baby, and Jost's "SNL" castmate, Michael Che, is his publicist. See how the "Saturday Night Live Weekend Update" star hilariously broke the news on Instagram. 
Comedians and writers on "Saturday Night Live" are some of the funniest people in the world, and the proof is in the show still running. Castmates also seem to build very close-knit relationships on the show. 
The weekend update duo, Colin Jost and Michael Che, usually go back and forth on and off stage. However, we think that Colin Jost may have won this round of banter with his mic-dropping baby announcement.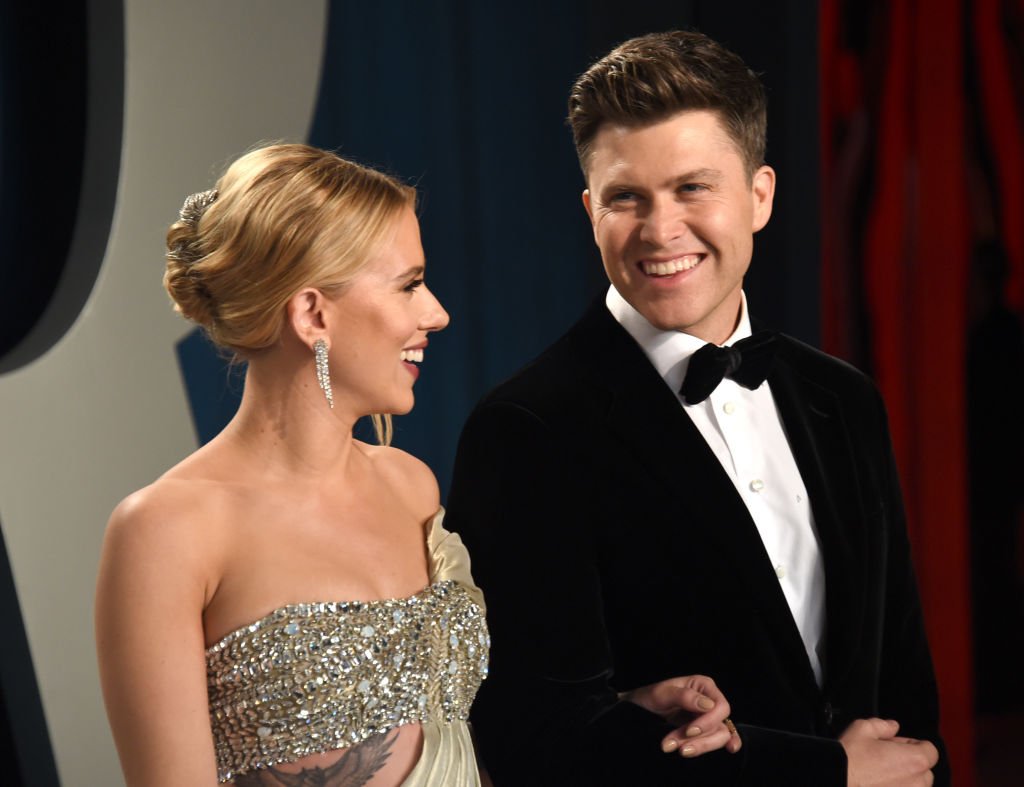 If you are one of the millions, who didn't even know that Scarlett Johansson was pregnant, join the club. Nonetheless, the Hollywood actress who married Jost last year had her first child with him last week. 
The onus of delivering the news to the public fell on Jost, presumably because he is the only partner with an Instagram page. As a result, he revealed some details about his and Johansson's newborn son as hilariously as possible. 
The "Saturday Night Live" writer uploaded an Instagram post featuring two slides of text. The first confirmed the baby's arrival and revealed his name, but the second slide is what had people going.
Jost opened the second slide in true Hollywood style by asking for privacy while he and Johansson nurture their baby. However, the last line jokingly directed people to contact Che for further inquiries. 
The new dad's social media message may have been one of the best moments of banter between the two. Che even went one step further to make the situation funnier and changed his Instagram bio to "cosmo's publicist."
Although Jost and Johansson got away with keeping the pregnancy under wraps, rumors of her expecting surfaced last month, the notoriously private Jost even casually let the news slip during a recent comedy show in Connecticut. 
Jost and Johansson's baby will be a little brother to Johansson's six-year-old daughter, Rose Dorothy Dauric. Johansson had Rose with her ex-husband Romain Dauric, making her a doting mother of two.
Jost and Johansson met on the set of "Saturday Night Live," so she highly likely loved Jost's hilarious announcement. The A-list actress even told audiences that "SNL" meant so much to her, making Jost's post even better.