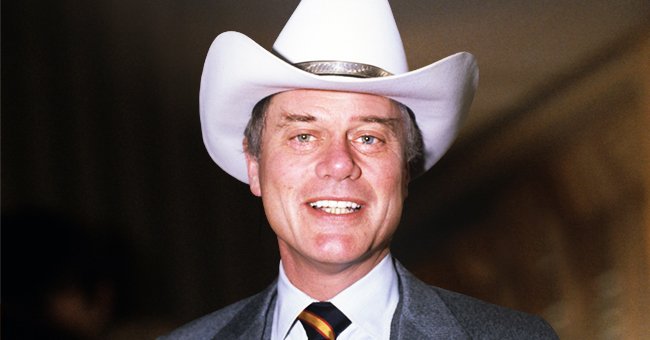 Getty Images
Larry Hagman's Daughter Fled Her Parents' House at 15 after Encounter with Dennis Hopper
Described as a pothead, womanizer, and drunk, the late actor Larry Hagman lived life like an eternal party. His recklessness led him once to leave his children in danger.
Dallas actor Larry Hagman led a double life and kept many secrets long after he was gone. In her memoir, his daughter, Kristina Hagman, revealed her father's love for keeping secrets "kept him in control."
However, the irony of all is that some secrets weren't that hidden. Hagman had many lovers, and he used to bring them home for family dinners, and according to Kristina, they'd jump naked in the jacuzzi, unceremoniously.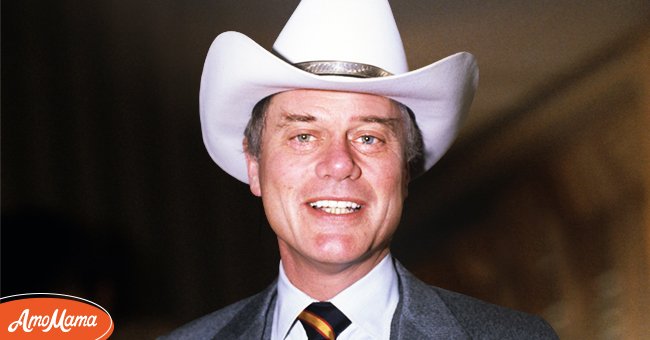 American actor Larry Hagman, who plays the villainous oil tycoon JR Ewing in the hit TV soap opera Dallas, pictured in London, in 1980. | Source: Getty Images
When the "Dallas" actor passed away, many of his lovers showed up to mourn and honor him. Some of them confessed to Kristina that he was one of the most important men of their lives.
It feels like Hagman had the Peter Pan Syndrom — a term used by Psychology to describe a socially immature adult. Coincidentally, Hagman's mother, the famous actor Mary Martin was best known for her Broadway role in "Peter Pan."
Described by his daughter as a druggie, alcoholic, and pothead, Hagman was reckless and irresponsible. In her memoir, she wrote to understand more about her father and his destructive behaviors behind his "don't worry, be happy" motto.
American actor Larry Hagman (1931 - 2012) outside the headquarters of the Metropolitan Police in New Scotland Yard, London, whilst in character as J.R. Ewing from the soap opera 'Dallas', 10th June 1980. | Source: Getty Images
Hagman didn't want to carry the image of an addict or alcoholic because the negative publicity would've cost him work. As a result, he kept feeding the public an image of the all-is-well nice guy.
The "Dream of Jeannie" costar shared his family values in an interview with The Guardian in 2012. He revealed that his key lessons to his children include honesty and kindness. Unfortunately, his erratic behavior would compromise his children's safety.
In her memoir, his daughter shared that when she was 15, she asked an old friend of the family, John, to stay with her and her younger brother when her parents left town. John was often stoned and was "the wrong person to take care of children."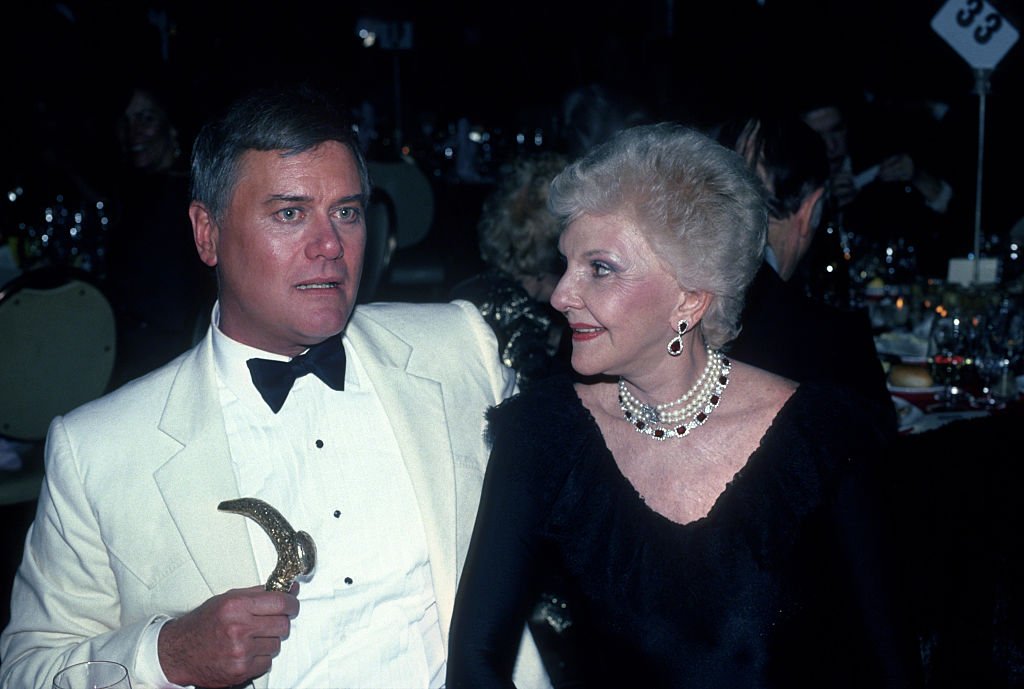 Larry Hagman and his mom Mary Martin circa 1982 in New York City. | Source: Getty Images
In John's care, Kristina and her brother had an unexpected and uninvited visit from Hagman's acquaintance, Dennis Hopper. Hopper showed up with two other women and the 18-year-old John Paul Getty III.
The women were "high on acid" — the "Dallas" actor's home in Malibu was known for a good place "to enjoy an LSD trip" since Hagman was an LSD-enthusiast. Their house would often hold parties packed with alcohol and drugs.
Kristina tried, unsuccessfully, to complain about the loud guests to John. But John was "excited to have them around" and told her they needed to "hang around for a while so they could come down from their acid trip."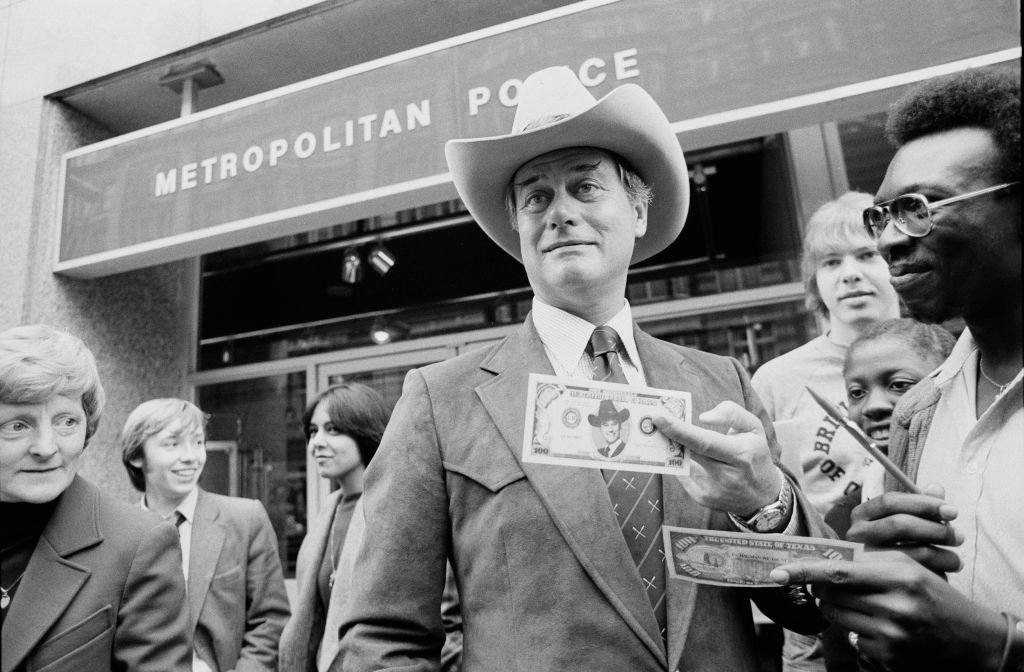 Larry Hagman (1931 - 2012) signing $100 bill from television show Dallas, in which he plays 'JR Ewing', outside the Metropolitan Police offices, London, UK, 10th June 1980. | Source: Getty Images
As the 15-year-old was trying to study, she decided to look for a quiet place to work. That's when Hopper noticed her. He wanted to talk to her, and when she said no, the actor told his female friends: "take her to the jacuzzi. I want to f--k her." The teen girl described that she knew she needed to leave:
"I sensed immediately that if I stuck around, something bad was going to happen to me. I immediately knew I had to get out of the house."
Kristina eventually escaped from the women who were after her by climbing to the roof from the bathroom's window, shimmed down a tree, and got into her parents' car. She drove into a friend's house.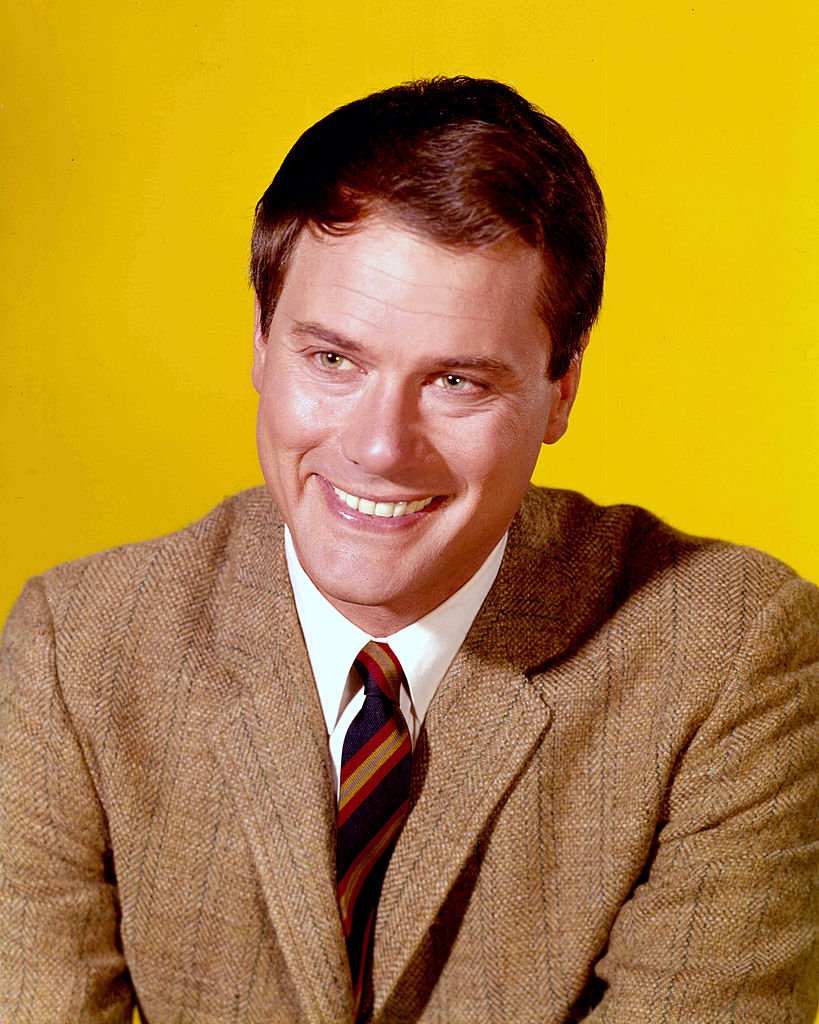 Larry Hagman, US actor, smiling, wearing a brown tweed jacket, a white shirt and a striped tie in a studio portrait, against a yellow background, issued as publicity for the US television series, 'I Dream of Jeannie', USA, circa 1967. | Source: Getty Images
When she told her parents about what happened when they returned home, Hagman promised he would "knee-cap" Hopper, but years passed, and nothing happened. Kristina concluded that her dad's Mafia-like solution was a made-up story to scare Hopper out.
Maj, the Swedish-born wife, and Hagman were hosts of big dinner parties, including a free-flowing open bar and an enticing famous indoor jacuzzi.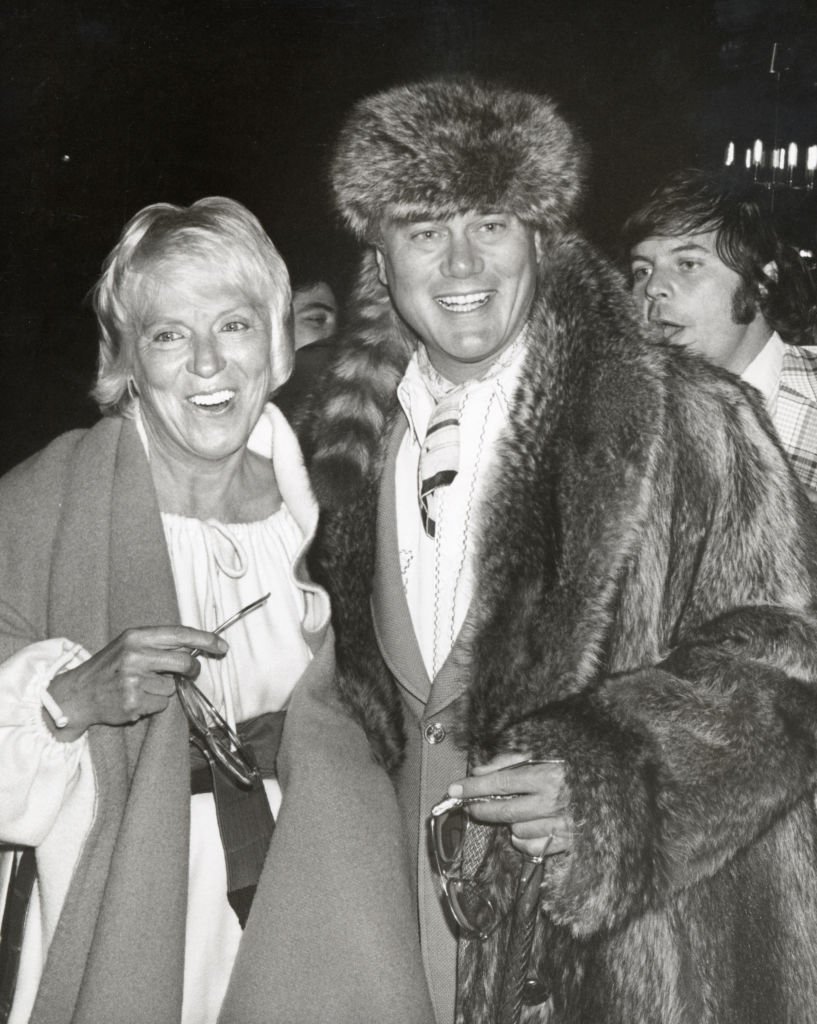 Larry Hagman and Maj Hagman during "An Eve of Comedy" at Coconut Grove in New York City, New York, United States, in 1977. | Source: Getty Images
The lifestyle depicted by the Hagman family was seen by many as romantic. Unfortunately, the lifestyle filled with alcohol, drugs, good food, luxury, music, and sex would also attract those willing to abuse. Kristina spoke candidly about them:
"'People roamed around the house at all times of the day and night, and as I approached puberty, I learned to tell drunk and stoned men of every kind to get out of my room."
Maj and Hagman were masters at the art of the public image, and they sustained the "happy family" label for a long time. But their relationship with their children was dysfunctional.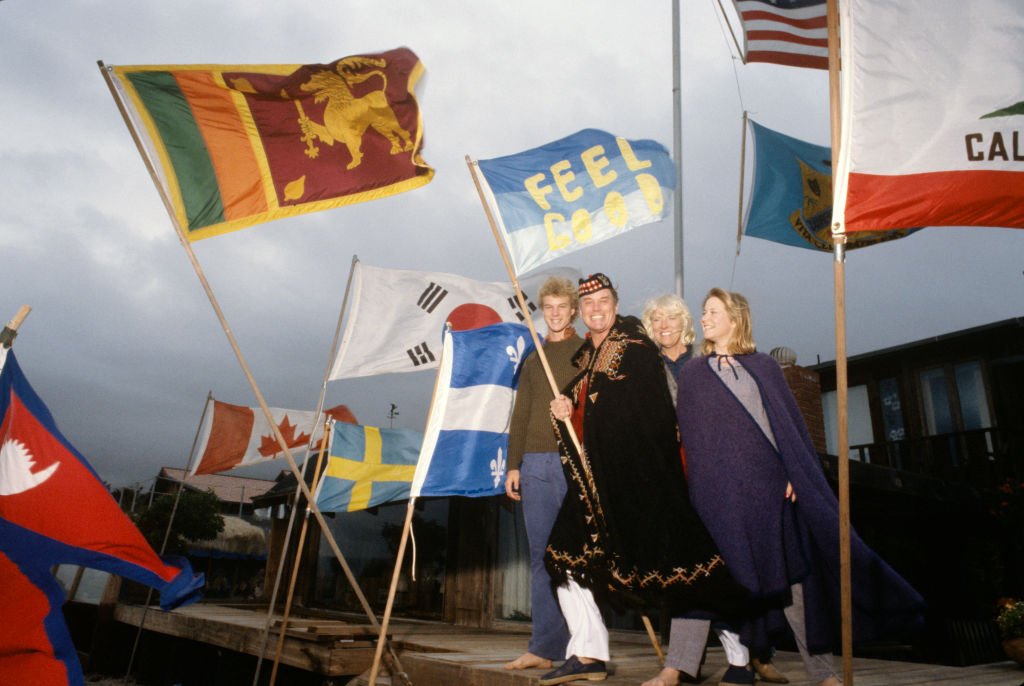 Portrait of American televison actor Larry Hagman (second right) and his family as they pose with a number of flags at their beach-front home, Malibu, California, January 1980. | Source: Getty Images
Hagman's lavish lifestyle and years of alcohol abuse came with a cost as well. By 1995 he had developed cirrhosis due to his strong drinking habit and needed a liver transplant. A year after the surgery, he decided to advocate for the organ transplant cause that had saved his life.
In 1996 he became the spokesperson for the 1996 U.S. Transplant Games presented by the National Kidney Foundation, and he received an award for raising public awareness of organ donation.
He then got involved in many philanthropic events and was the chairman of the American Cancer Society's "Great American Smokeout." Despite his human side to stand up for such good causes, Hagman never touched the root cause of his illness.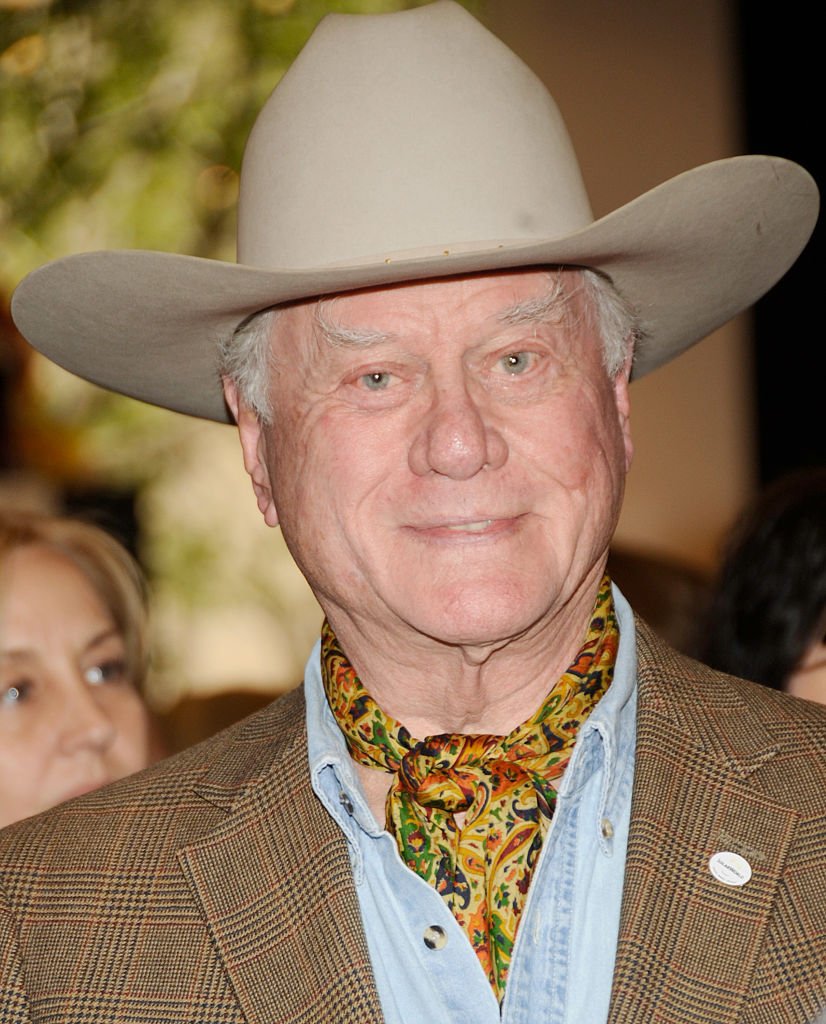 Actor Larry Hagman attends the auction of his collectible memorabilia at Julien's Auctions on June 4, 2011 in Beverly Hills, California. | Source: Getty Images
Perhaps it was his upbringing or his troubled relationship with his mother, but Kristina explained in her book that her father never apologized for any of his wrongdoing:
"My father never apologized for anything, even when he was wrong. But in the hours before he died, when I was alone with him in his hospital room, he begged for forgiveness."
She explained that the man didn't know what bothered or troubled him. He only knew he had to act out, and she found that his actions brought him some comfort at his deathbed.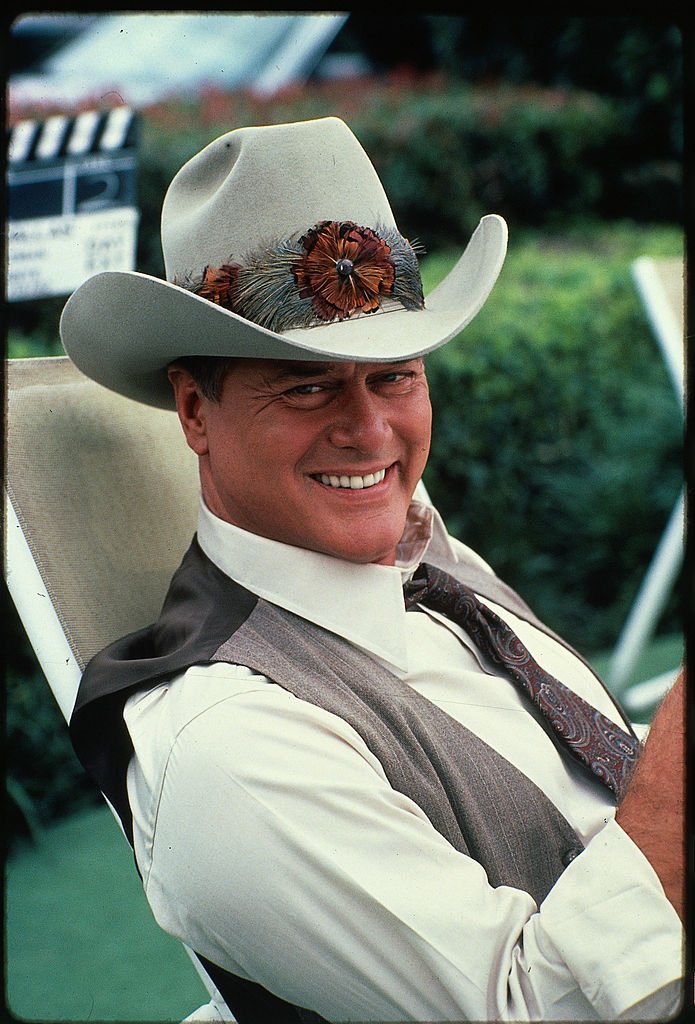 A still from the American television series 'Dallas' shows actor Larry Hagman, who plays John Ross 'J.R.' Ewing Jr., as he sits in a lawnchair dressed in a waistcoat and Stetson, June 1982. | Source: Getty Images
The late actor passed away in November 2012 at the age of 81. He lost his battle with throat cancer at Medical City Dallas Hospital in Dallas, Texas.
Larry Hagman was best known for his memorable roles as the ruthless oil baron J. R. Ewing in the soap opera "Dallas," as the astronaut Major Anthony Nelson at the TV series "I Dream Of Jeannie," and many other film roles.
Please fill in your e-mail so we can share with you our top stories!