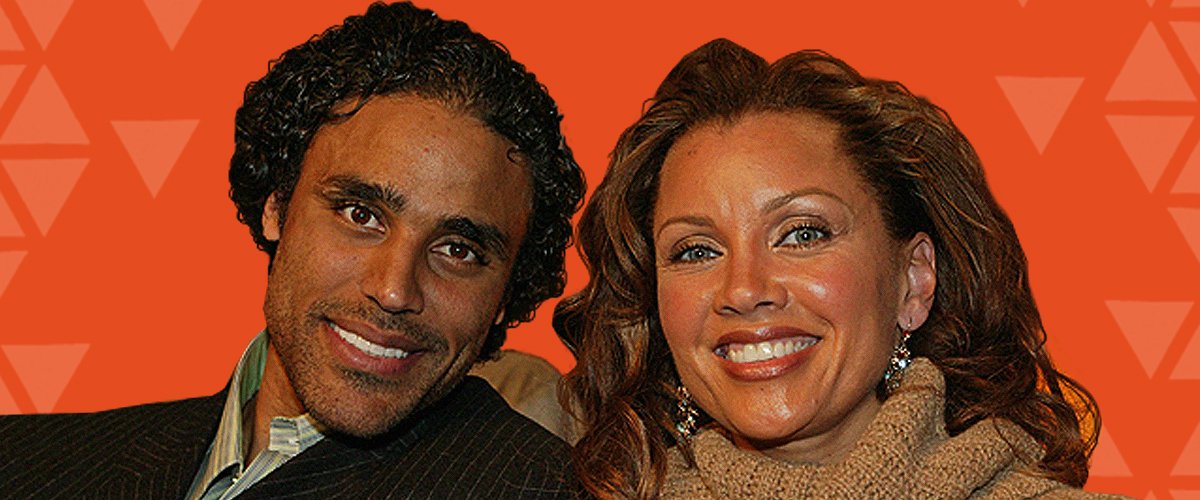 Getty Images
Vanessa Williams & Rick Fox's Only Daughter Displays Killer Legs in Red Skirt & Knee-High Boots
Sasha Gabriella Fox, the only daughter of former Miss America, Vanessa Williams, looked gorgeous while flashing her lovely legs and sexy figure in new snaps she posted on her Instagram page.
On Tuesday, Vanessa Williams' beautiful 21-year-old daughter Sasha Fox shared two lovely pictures of herself on her Instagram page.
The photos showed the beautiful diva clad in a black leather jacket, which she wore over a tight white top tucked into a red mini-skirt. She also wore a black leather belt.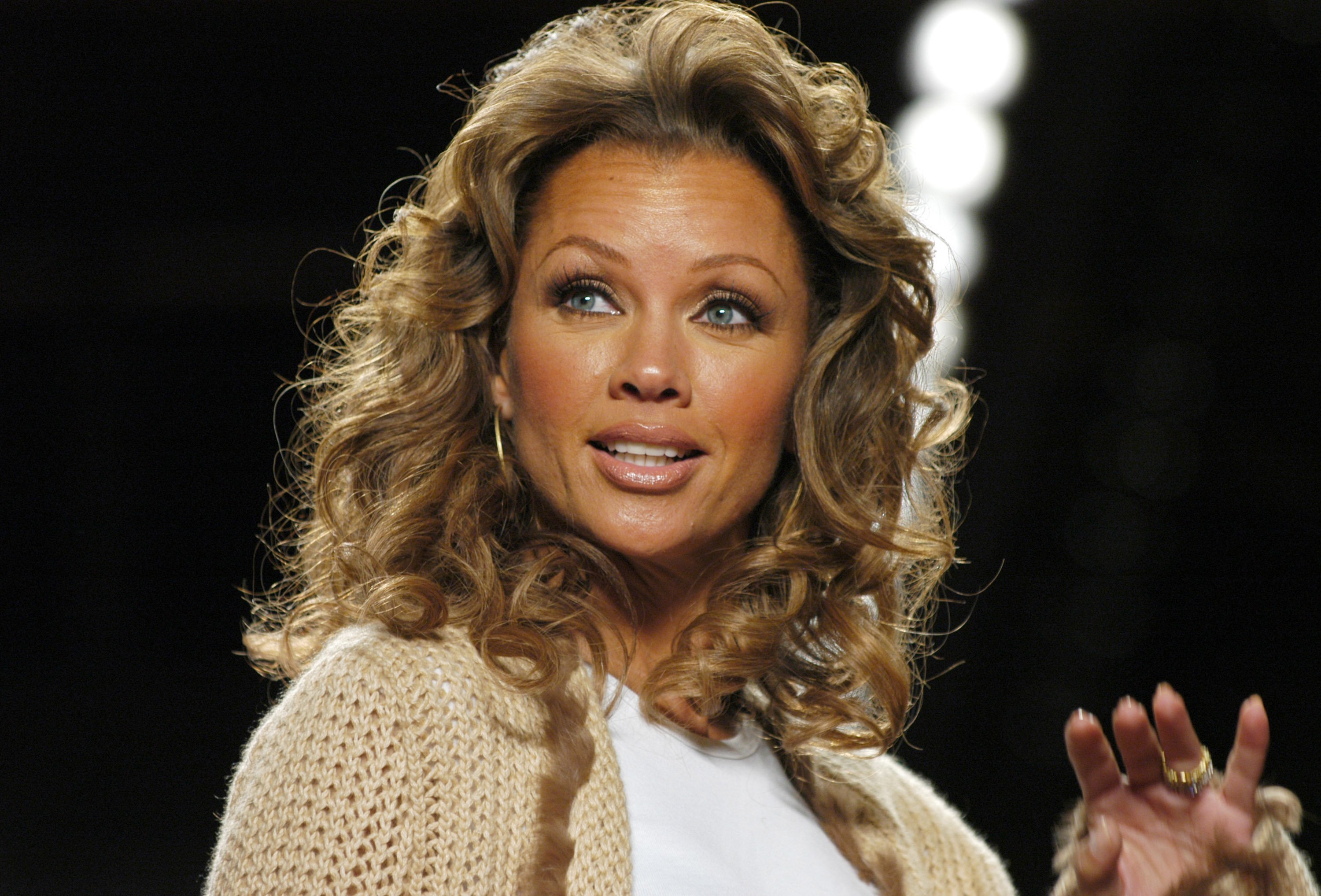 Vanessa Williams at the Olympus Fashion Week Fall 2005. | Photo: Getty Images
Sasha paired her tops and skirt with transparent leggings and completed her sexy look with white boots that reached her knee. She also rocked black braided hair.
In the first photo, Sasha poses in front of a black door in a white building. She posed stylishly like a model and sweetly smiled while doing so.
The second photo showed her posing on a sidewalk next to the white building. She crossed her legs as she stood on the sidewalk and placed her right hand on her waist while her left hand rested on her side.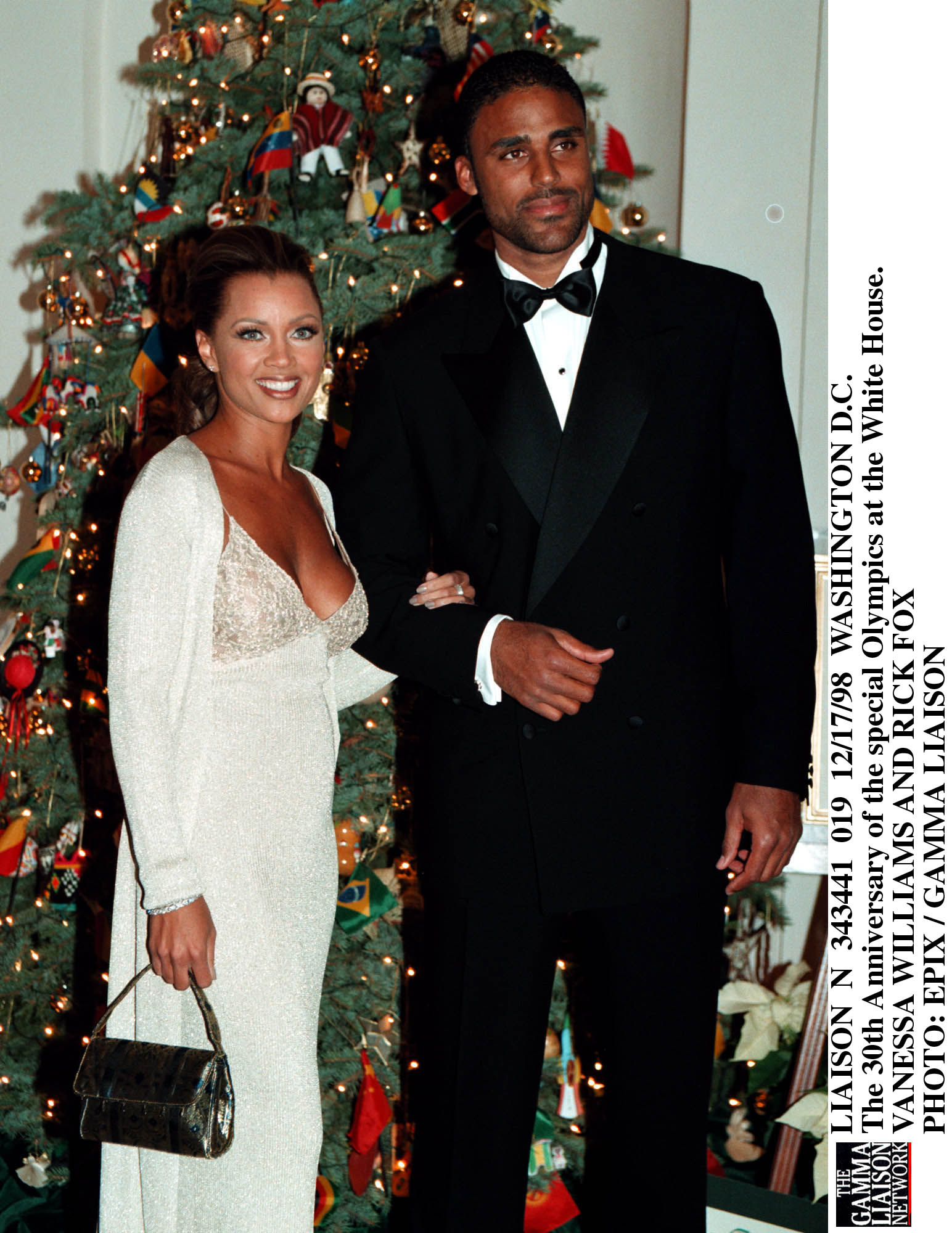 Vanessa Williams and her ex husband Rick Fox. | Photo: Getty Images
The location stamp on Sasha's post indicated she was in Mayfair, London. The scenery observed from the snaps showed the weather was slightly foggy, and she confirmed that to be the case with her post's caption, which read:
"Foggy Froggy London🐸🇬🇧😶‍🌫️."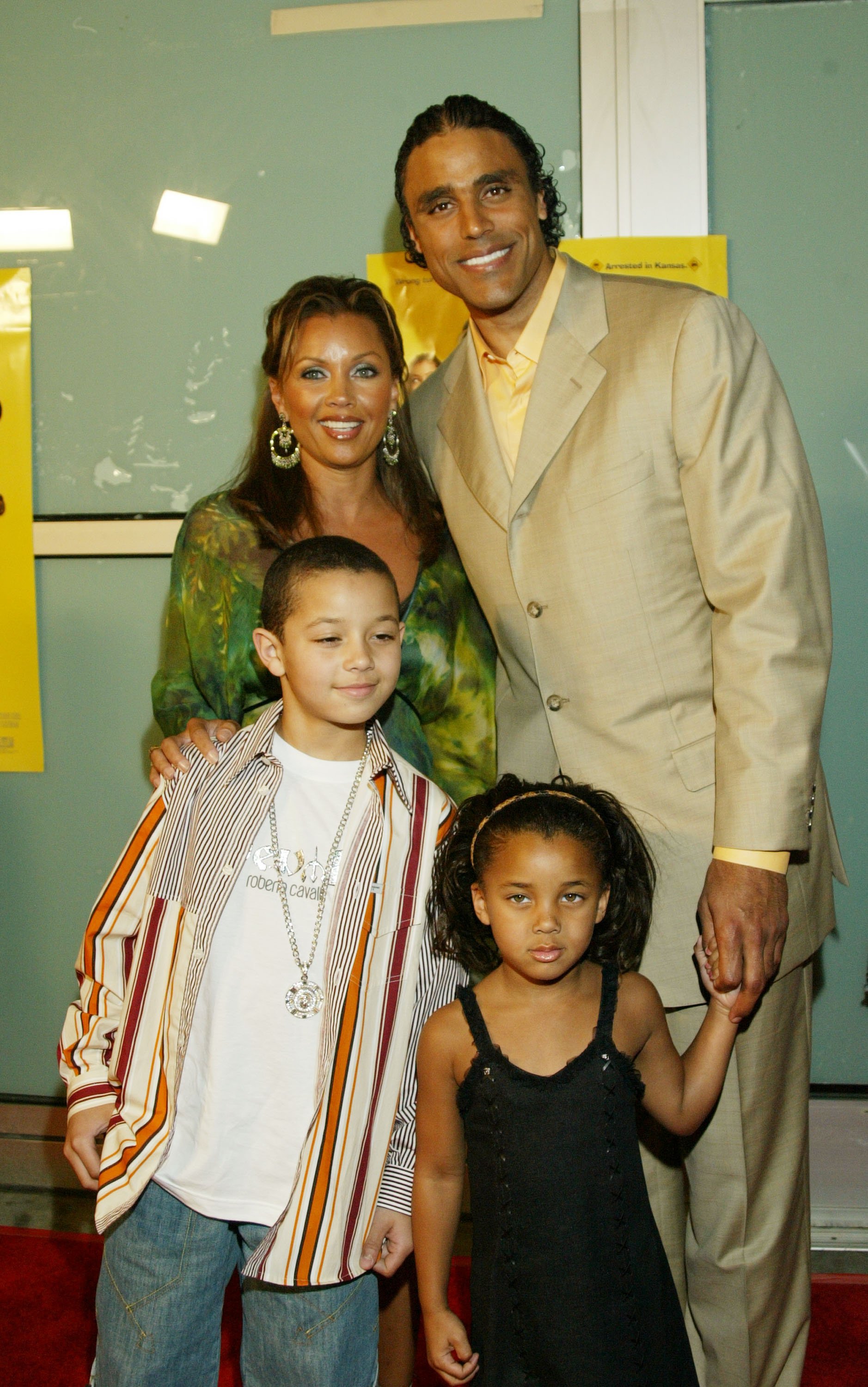 Vanessa Williams and Rick Fox with their children arrive for the premier of "Johnson Family Vacation" at the Cinerama Dome on March 31, 2004. | Photo: Getty Images
The foggy weather had nothing on Sasha as she enjoyed herself on the night. She also shared a video in her post that showed a chef heating a delicacy for her while she recorded from the background.
Sasha was not in London alone as her mother was there with her. Williams shared one of the pictures her daughter posted on her Instagram page and captioned it:
"Chilin in Chelsea with this one🇬🇧 @sashafoxyy."
The photos Sasha and her mom shared showed once more that the former closely resembles her mother and took after her in more ways than one.
Williams is famous for being the first African-American woman to become Miss America after winning 1984. However, after her victory, a scandal arose after Penthouse magazine published unauthorized nude pictures of her.
The media scrutiny and controversy sparked by the publication and pressure from the Miss America Organization forced Williams to resign. The first runner-up, Suzzette Charles, replaced her.
Thirty-two years after the debacle, Miss America CEO Sam Haskell publicly apologized to Williams during the Miss America 2016 pageant.
Despite the scandal in the 1980s, Williams enjoyed a successful career as a singer and actress. She released multiple albums and starred in several movies and television series, including "Soul Food," "Ugly Betty," and "Desperate Housewives."
Williams has been married three times. Her first marriage was to Ramon Hervey II in 1987. They share three children, Melanie, singer Jillian Hervey, and Devin. Hervey and Williams divorced in 1997.
Williams shares Sasha with her second ex-husband and former NBA basketball player Rick Fox. The couple got married in October 1999 after dating for over a year.
Fox and Williams married during a private ceremony at the Church of the Holy Trinity Catholic Church in New York. Their wedding reception was held at St. Regis Hotel.
She spoke about her experiences as a plus-sized model and actress.
While Williams was already a mother of three before tying the knot with Fox, the basketballer was also the father of a son named Kyle, from a previous relationship with his college sweetheart, Kari Hillsman.
A year after getting married, Williams and Fox welcomed their first and only child together, Sasha, on May 1, 2000. The late stages of Williams' pregnancy with Sasha were subject to several sports and television publications.
This was because Williams lived in New York while Fox, then in the middle of a major NBA Championship run, was in Los Angeles. Additionally, there was an unconfirmed report that the couple had selected a specific date for their daughter's birth.
Fox missed game 4 of his team LA Lakers' series against the Sacramento Kings in the first round of the NBA playoffs to be with Williams and the newborn Sasha.
Williams and Rick lived in different cities during their marriage, meaning it was mostly a long-distance relationship. Nonetheless, the couple found ways to make their union work.
In a chat with Jet, Williams said constant communication, frequent visits, and spontaneity were key ingredients to making her long-distance relationship with Fox work.
She explained that she never had any problem jumping on a plane, especially when such an opportunity arose. However, she added that their relationship was not always perfect and cited the day of Sasha's birth as an example, saying:
"The hardest part was having a baby and waiting for him to fly in, then delivering and having him leave the next morning. That's kind of indicative of our relationship..."
In a 2002 interview with Ebony, Williams expressed her and Fox's desire to add another child to their family. She revealed she always wanted a big family, adding:
"We may go ome more time for another child. Maybe. Rick wants one more. I think we are able to go one more time, because I am blessed to be able to have kids at my age."
However, the couple's plans never materialized as Fox filed for divorce from Williams in 2004. The divorce was finalized that same year.
Since their divorce, Fox and Williams have remained committed parents to their daughter and have a wonderful co-parenting relationship.
The former couple showed a glimpse of their wonderful co-parenting relationship when they posed all smiles with Sasha at her graduation from The Harvey School. Williams shared a photo of the beautiful moment and captioned it:
"Proud parents of our graduate 🎓 🥂 @sashafoxyy."
Meanwhile, Sasha is making a name for herself. She followed in her mom's footsteps by becoming a model and actress and starred in the 2019 movie "One Fine Christmas."
Sasha's reputation as a model continues to rise daily. The Chapman University student usually posts pictures of her gorgeous figure on social media.
For example, in February 2020, she flaunted her curves in a two-piece black long-sleeved swimsuit. Sasha is represented by Natural Model Management, a Los Angeles-based agency known for having curve models on its roster.
Sasha's career as a plus-size model has landed her major campaigns for brands like Vanity Fair, Summersalt Swimwear, and Nordstrom E-Commerce.
Earlier in the year, she spoke to PopFuzion TV and shared a clip of her interview on her Instagram Story. In the interview, she spoke about her experiences as a plus-sized model and actress.
On July 4, 2015, Williams tied the knot for the third time to Jim Skrip, an American businessman and real estate agent from Buffalo, New York.
Williams and Skrip met in Egypt in 2012 while she and Sasha were on a cruise in the country. They started talking and later developed feelings for each other. The couple has remained married since 2015 and continues going strong.
Please fill in your e-mail so we can share with you our top stories!