Rick Fox & Vanessa Williams' Daughter Sasha Models Innerwear in a New Photoshoot
Rick Fox and Vanessa Wiliams' only child Sasha Fox is all grown and has an impressive modeling career. Check out new snaps of her posing in different underwear during a recent photoshoot.
Sasha Fox is the only child and daughter of the one-time beauty queen and actress Vanessa Williams and former sports star and actor Rick Fox.
However, Sasha inherited more of her gorgeous mom's genes. The young adult has a knack for modeling and acting, which is evident in her career choice.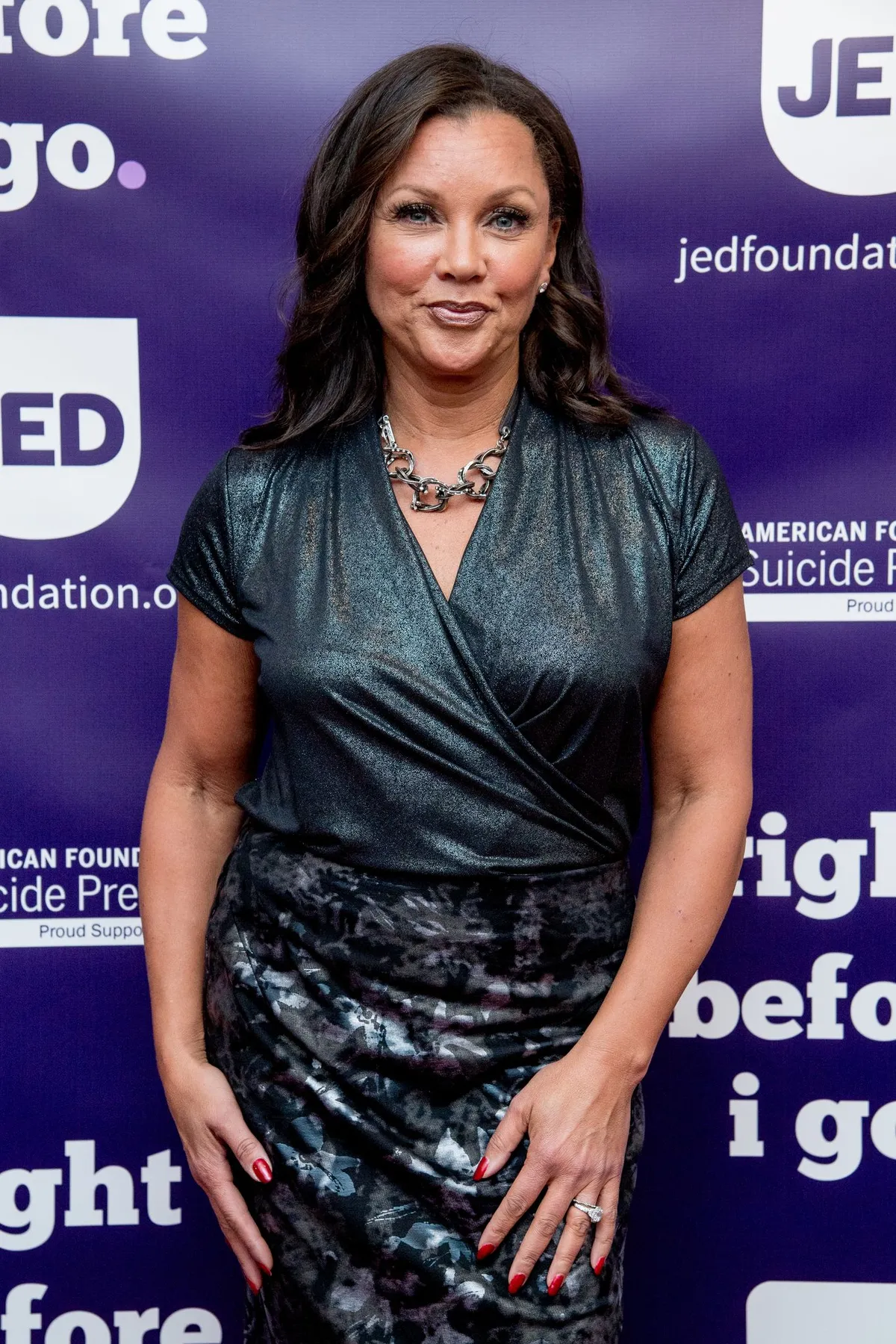 Now a student at Chapman University, she has decided to pursue a career in modeling. Although she is not the typical size 6, she is comfortable in her curves and works with Natural Model Management.
The agency is situated in Los Angeles and is famous for signing women of different curves from size 6-22. Recently, photos from a photographer's handle surfaced on the internet. 
It appeared to be snaps from a just-concluded photoshoot in Los Angeles. Marco Dimas, the photographer, shared images of Sasha wearing a long black bodysuit with a waist trainer.
The fabric sealed up bare skin from her neck to the ankle except for her hands, but it was transparent and showed off some bulging cleavage.
Sasha was styled in a pair of black pumps and allowed her long black braids to rain behind her back as she assumed a sitting pose.
She is currently listed as a size 14 and has modeled for many celebrity designers. 
The model seamlessly rocked a matching colored tummy corset with a nude caramel thin-sleeved top that had a slender strap in between her legs. She later shared a similar photo showing her in an enchanting pose, where she confidently flaunted her entire body.
Sasha seems to love her craft; she poses with style and passion. Her Instagram account holds a memory of her unique photoshoots that run into hundreds.
She is currently listed as a size 14 and has modeled for many celebrity designers such as Serena Williams and Kim Kardashian.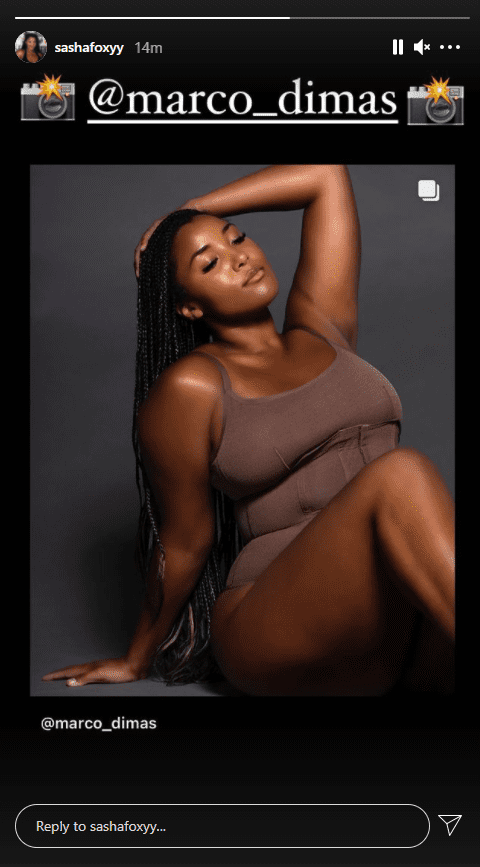 The young model often emanates positive vibes and exhumes courage whenever it is time to strut down the runway or pose for magazine pages. 
This ray of sunshine attitude is not surprising, following her parents' unique bond and influence. Although they divorced in the early 2000s, the couple beautifully teamed up to co-parent their daughter in love, peace, and harmony.
Williams, who has other kids from a previous marriage and is currently married to Jim Skrip, never fails to support her youngest daughter.
Both Fox and the actress attend Halloween parties and graduation ceremonies and go as far as celebrate their parenting skills online.