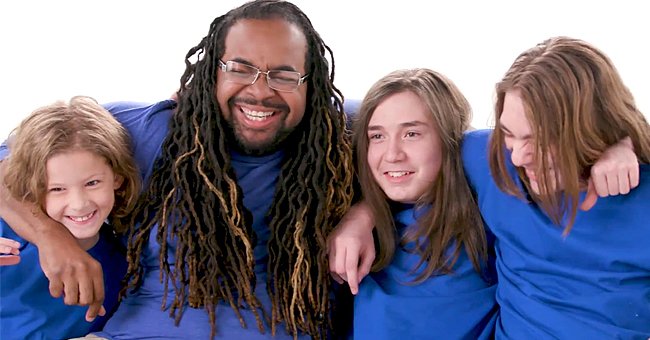 facebook.com/barry.farmer.33
Man Raised in a Foster Family Fulfills His Dream and Adopts 3 Boys to Raise Them Alone

Barry Farmer was inspired to be a foster parent when he became a foster child at a young age. Years later, he is an adoptive father to three young boys.
Barry Farmer grew up a foster child with his grandmother taking him in at the age of four. He waited for his biological parents to come for years but later realized that he had a whole community caring for him.
At 17, he wrote about adopting a child one day, and a few years later, the opportunity presented itself. The director of a foster agency believed that he was fit to be a parent but didn't think a social worker would place a kid in a house with a 20-year-old single male.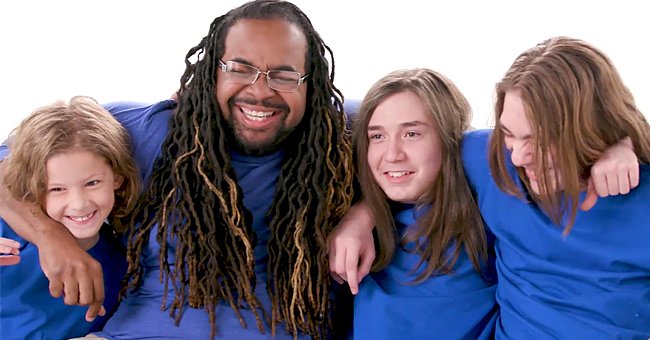 Barry Farmer and his three adopted sons, Jaxon, Xavier, and Jeremiah. | Source: facebook.com/barry.farmer.33
FOSTERING JAXON
The day came when Farmer received a call to foster a seven-year-old child, Jaxon. Excited, he went to the supermarket to meet the boy and his then-foster parents, but as soon as he saw that Jaxon was white, he began to feel nervous.
Admittedly, Farmer, a Black man, had never interacted with a white child before, but he knew that Jaxon needed him. So he took Jaxon in until the kid could reunite with his family. However, their bond grew strong as time passed, and when it was time to go, Jaxon refused.
The lad had the opportunity to live with possible adoptive parents, but he wanted Farmer to be his adoptive father instead.
ADOPTING TWO MORE KIDS
A few years after adopting Jaxon, Farmer decided to foster again and made more than a hundred inquiries. The child that he accepted was 11-year-old Xavier from Pennsylvania.
It wasn't long before respite care contacted Farmer to foster another boy, four-year-old Jeremiah, whom he also eventually adopted. The dad-of-three shared:
"Fatherhood has been everything I imagine it to be because I'm the father I wish I had growing up. I'm involved. I'm there when my boys go to sleep and when they wake up."
FOSTER CARE TIPS
Farmer shared tips and things to consider before deciding to be a foster or adoptive parent. First, he shared that committing to such means being responsible for another person's emotional and physical well-being. He said:
"There's no easy way to foster. It's an emotional journey. Adoption is emotional, and you have to put your own personal feelings aside to make sure you're doing what's best for the children."
He also highlighted that adopting or fostering outside of one's race needs prior research about the child's cultural needs to better provide for them.
There have been several touching and inspiring stories about fostering and adopting in the past. One of them is Peter Mutabazi and his adopted son Tony's story.
Tony has been through an emotional trauma after his mother abandoned him at the age of two and when his foster family of nearly ten years abandoned him at the age of 12.
Mutabazi was initially going to watch over Tony for the weekend, but the pair grew closer in that short period of time. Eventually, Tony was adopted, and Mutabazi wouldn't have it any other way.
Farmer and Mutabazi's stories have since inspired many to care for kids. Hopefully, many would begin their journey as foster parents to take care of broken children.
Please fill in your e-mail so we can share with you our top stories!