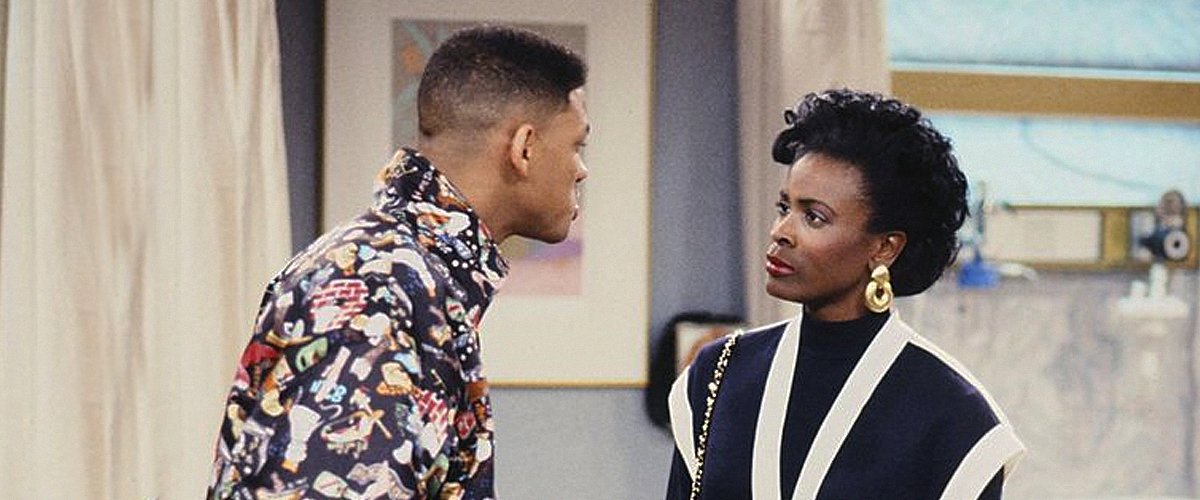 Getty Images
Janet Hubert AKA Aunt Viv on 'Fresh Prince' Opened up about the Cast & Quitting the Show
Janet Hubert, popularly known as Aunt Viv on the renowned NBC sitcom "The Fresh Prince of Bel-Air," shocked all viewers when she abruptly quit the show. However, she later revealed why she made the rash decision.
"The Fresh Prince of Bel-Air" alum Janet Hubert was one of the fans' favorites on the famous sitcom, and her departure from the show caused a lot of fuss amongst viewers. Hubert had been on the show since it premiered in the '90s.
While on the show, she won a nomination for an NAACP Image Award for Outstanding Actress in a Comedy Series for her character, Aunt Viv. However, after she left, the actress opened up about the reason behind her decision.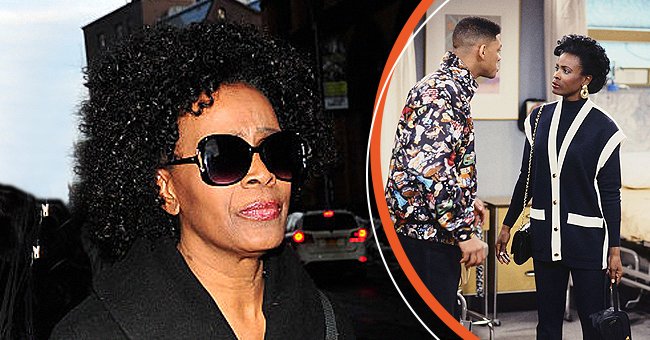 Janet Hubert on a scene of the series "The Fresh Prince of Bel-Air." | Photo: Getty Images
HUBERT'S DECISION TO LEAVE THE SHOW
Hubert, who left the show at the end of its third season in 1993, cleared the fuss about her absence on the 1990s hit sitcom during an interview with Sandra Bookman on WABC's "Here & Now."
She also used the opportunity to set the records straight about the feud she had with Will Smith, the star of the show.
Although many fans assumed the actress was fired from the show, her interview with Bookman proved otherwise. Hubert wasn't fired as she quit the NBC sitcom and even turned down contract offers.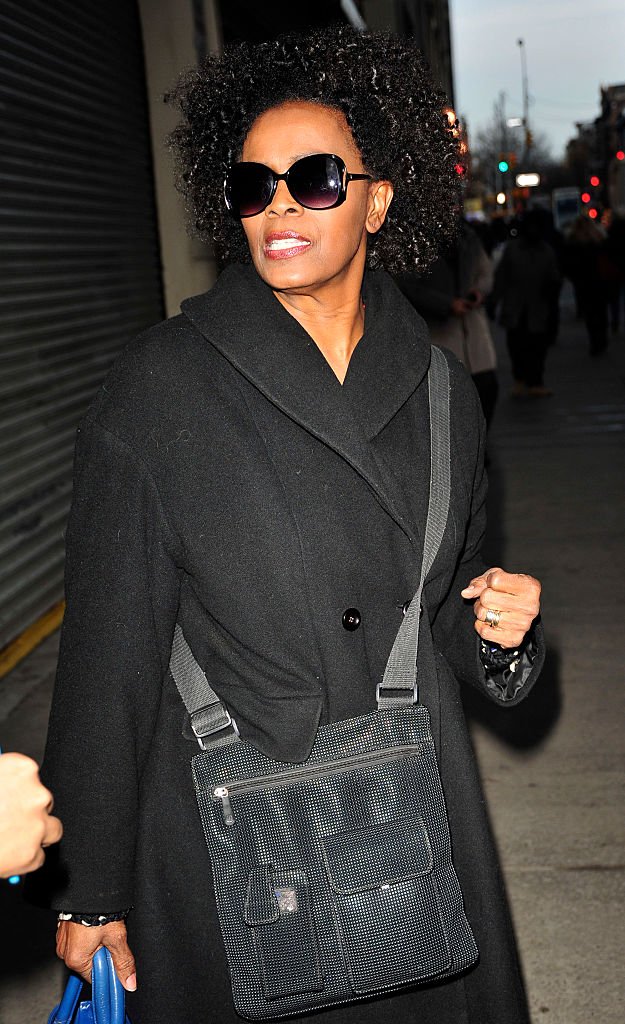 Janet Hubert is seen in New York City on January 28, 2016. | Photo: Getty Images
Huber explained that the contract was an attempt to "put her in her place." Although before the contract scheme, the "No Letting Go" star was already experiencing antipathy on the set.
According to Hubert, she had been told on several occasions to go into her dressing room during filming because she wasn't laughing at Will Smith's jokes. Other cast members also turned their backs on the actress, and she noted that they had been paid to pull her down.
Hubert and co-star Smith had disagreements for years which wasn't resolved until the actor eventually apologized for his actions on the NBC hit sitcom on an episode of "Red Table Talk." And, when asked about how easy it was to forgive, Hubert, 65, noted:
"It was very easy, because I felt the honesty. I felt the change. He is not the same person that he was at 21 years old."
HUBERT AND SMITH'S FEUD AND HOW IT AFFECTED HER CAREER
Behind the screen's perfection, hilarious displays, and love, the cast of "Fresh Prince" shared bitter friction at work which had an adverse effect on Hubert's career.
The now 65-year-old actress starred as Smith's aunt Vivian Banks before she was suddenly cut off and replaced by actress Daphne Maxwell Reid.
It appears that fans would get to see aunt Viv again as Hubert will appear on "The Last O.G." as Miss May Miller.
Following her departure on the show, Smith accused Hubert of wanting the show's title changed to "The Aunt Viv of Bel-Air," on a radio show. He also noted that the actress had gone from hero to zero and had been angry from the beginning. Smith said:
"She said once, 'I've been in the business for 10 years and this snotty-nosed punk comes along and gets a show."
Another cast member, Alfonso Ribeiro, who starred as Aunt Viv's son Carlton Banks, accused Hubert of "going off on people" during filming. A statement he made in 2009 showed that everyone he worked with had awesome personalities except Hubert.
Ribeiro further explained that the actress's attitude towards other cast members made it difficult to work as a team. Hubert also once accused Smith of making jokes about her skin being "so-black."
She explained that she called him out at the time and stopped him from being inappropriate. While the TV show planned a reunion for cast members, Hubert was against it and said she would never do anything with Smith.
HUBERT AND SMITH'S EVENTUAL REUNION
Hubert and Smith, now 53, finally reunited after 27 years, and it was a long, touching walk down memory lane. During the first 45 minutes of the special meeting, all they did was reminisce on their characters on the show.
Smith, Alfonso Ribeiro, Karyn Parsons, Tatyana Ali, Joseph Marcell, Daphne Maxwell Reid, and DJ Jazzy Jeff gathered on the show's original set to relive their best moments on "The Fresh Prince."
Sadly James Avery was absent at the reunion as he died in 2013. Other cast members were brought to tears after watching a storyboard of Avery on screen. During the meeting, Smith also brought up a discussion about his feud with Hubert.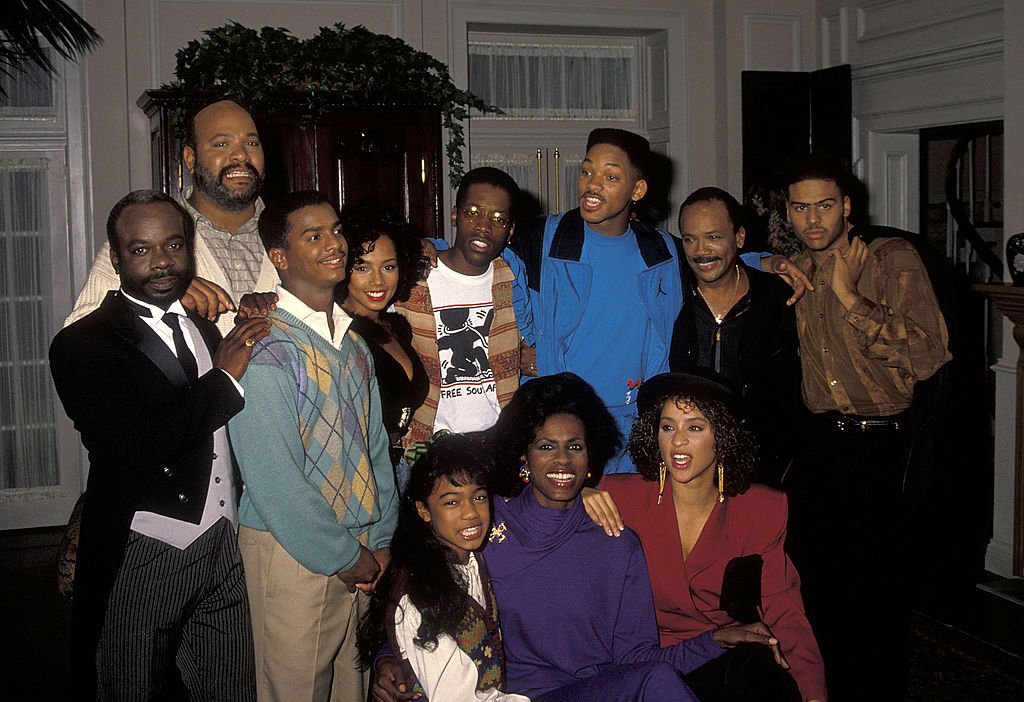 Will Smith, Janet Hubert and the rest of the cast on "The Fresh Prince of Bel-Air." | Photo: Getty Images
Trying to clear all the tension, the stars decided to talk things out. Hubert poured out her heart, saying the cast members went too far with their actions that cost her job.
During the third season of the hit sitcom, which brought Hubert's pregnancy into the storyline, the actress was going through a lot personally. Her struggles with an abusive marriage, unemployed husband, and new baby also reflected on her work.
Her relationship with other cast members also went sour, and Hubert's contract for the next season changed her role and reduced her pay. The actress noted that she was never "unprofessional" on set.
She also stopped talking to her colleagues because she didn't know whom to trust as she had been "banished." She was also told that it was Smith who ruled her out.
However, Smith blamed his actions on his young age, but he also admitted he made it hard for Hubert, 65, to share her personal struggles with co-workers. Hubert further revealed that the damage affected other aspects of her career.
They eventually settled their differences and apologized for their past actions. Hubert surprised all the "Fresh Prince" crew when she showed up at the sitcom's 30 anniversary and reunion, where she met her replacement, Reid.
However, Ribeiro wasn't present at the reunion with the original aunt Viv, but he later explained the reason for his absence. In an interview, the actor explained that he was away at work.
Ribeiro had a shoot that day and noted that all the social media updates and photos were taken without him. He had to take a separate photo of himself sitting on a couch and send it down so he could be added to the group photograph.
HUBERT IN RECENT TIMES
It appears that fans would get to see aunt Viv again as Hubert will appear on "The Last O.G." as Miss May Miller. She would be acting alongside Tracy Morgan and Tiffany Haddish.
The movie sees Tray (Morgan), an ex-convict who was surprised to see how the world had evolved when he was released after 15 years in prison. He found a place to live but continued facing challenges in the new Brooklyn neighborhood.
Speaking of convicts, after famous actor and comedian Bill Cosby was found guilty of three counts of aggravated indecent assault, Hubert shared a tweet that addressed the issue.
Famous actress Phylicia Rashad, according to Hubert's tweet, had protested against Cosby's arrest, which made the actress note that "EVERYONE" had been aware of the comedian's actions. At the time she tweeted, Cosby had been released, and the actress wrote that she was outraged.
While Hubert is widely known for her character on "Fresh Prince," she has acted in other movies, including "The Job," "The Bernie Mac Show," and "One Life to Live and" If Loving You Is Wrong." She has also starred in "General Hospital and King Ester."
Please fill in your e-mail so we can share with you our top stories!