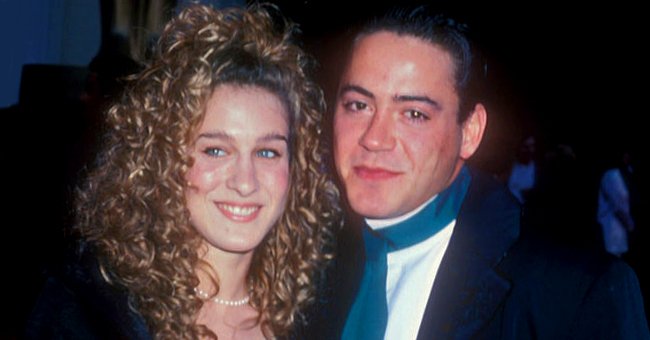 Getty Images
Robert Downey Jr Gave Sarah Jessica Parker Important Life Lessons during Their Relationship
"Sex and The City" actress Sarah Jessica Parker revealed that her ex-boyfriend of seven years, Robert Downey Jr. taught her important life lessons during their relationship.
Sarah Jessica Parker and Robert Downey Jr. might seem like an unlikely couple to get together. However, there was a time in the 80s and early 90s when the actors had a romantic relationship together.
The former couple started dating in 1984 after they met on the film "Firstborn." Parker portrayed a character named Lisa, while Downey played Lee in the movie.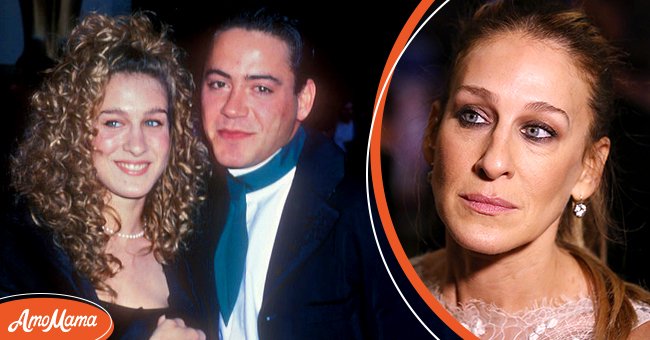 LEFT: Sarah Jessica Parker and Robert Downey Jr. pictured 61st Annual Academy Awards. RIGHT: Parker attending the Broadway Opening Night Performance After Party for "It's Only A Play," 2014. | Photo: Getty Images
Later in 1991, the "Hocus Pocus" actress and "Sherlock Holmes" actor split. However, despite breaking up 20 years ago, Parker revealed that their relationship taught her a few valuable life lessons.
In 2016, Parker sat down with People and Entertainment Weekly Director Jess Cagle and gave an insightful look into her past romantic relationship with the action movie star. She first explained about their relationship:
"It taught me how I love."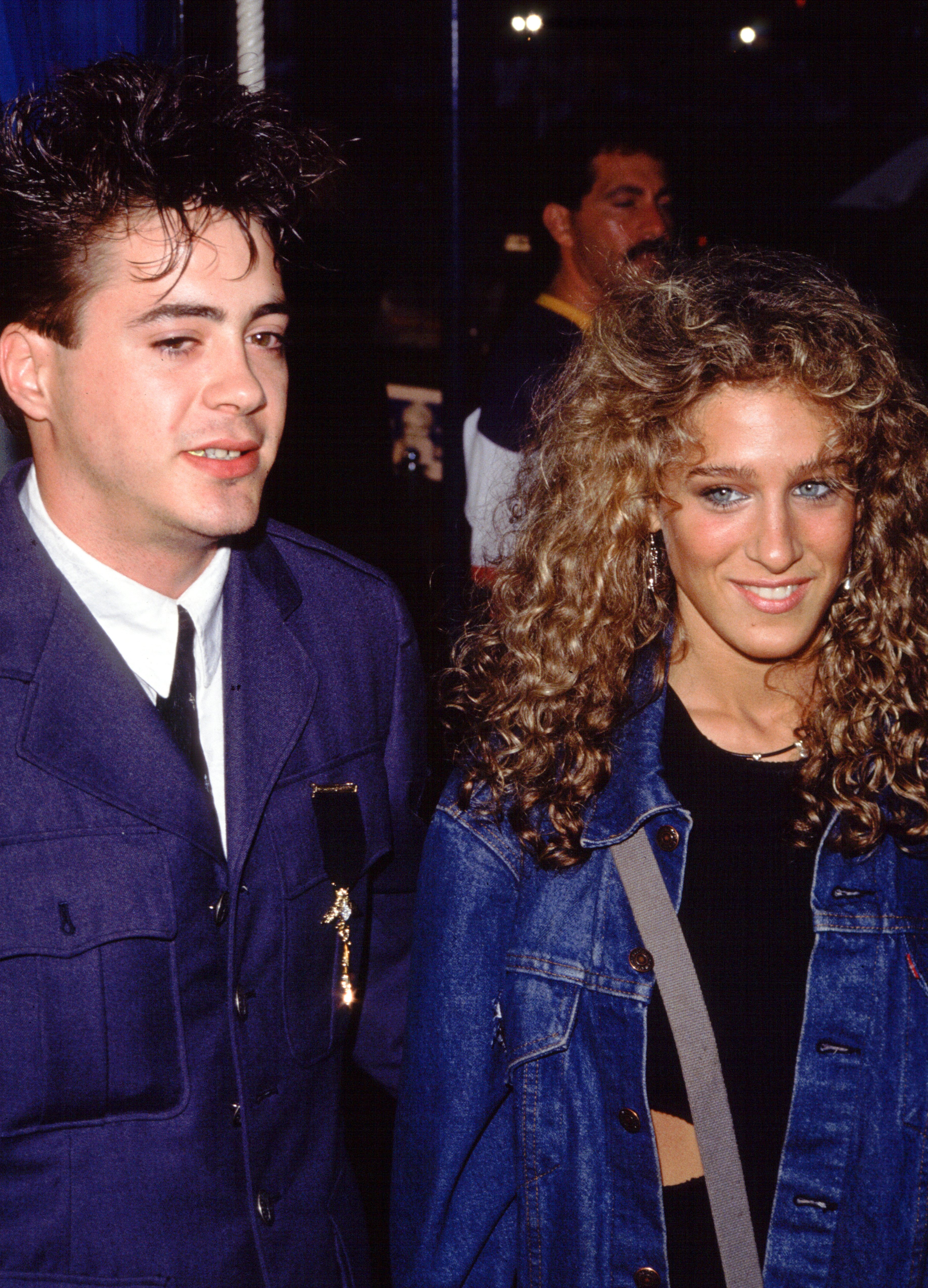 Robert Downey Jr. and Sarah Jessica Parker at the screening of the CBS Television Movie "Going for the Gold: The Bill Johnson Story," 1985, Los Angeles, California. | Photo: Getty Images
Furthermore, her relationship with the "Dolittle" actor, who struggled with drug and alcohol abuse during much of their relationship, taught her the difference between loving someone and taking care of someone.
The seven-year relationship helped Parker realize what was necessary for caring for a partner and what adults should or should not provide for their partner.
Besides learning how to set boundaries, the "Footloose" actress credited her relationship with Downey for teaching her a bit about parenting.
She reasoned this was because she would do things and care for Downey in a way that was more suitable for a parent than a romantic partner, as she told to Cagle:
"The things that I ended up caring about, and the way I cared for Downey, were things that might be more suitable for a parent at a certain point."
Therefore, it helped her raised her three children, James Wilkie, and her twin daughters, Tabitha and Loretta. Parker welcomed her children with her husband, Matthew Broderick.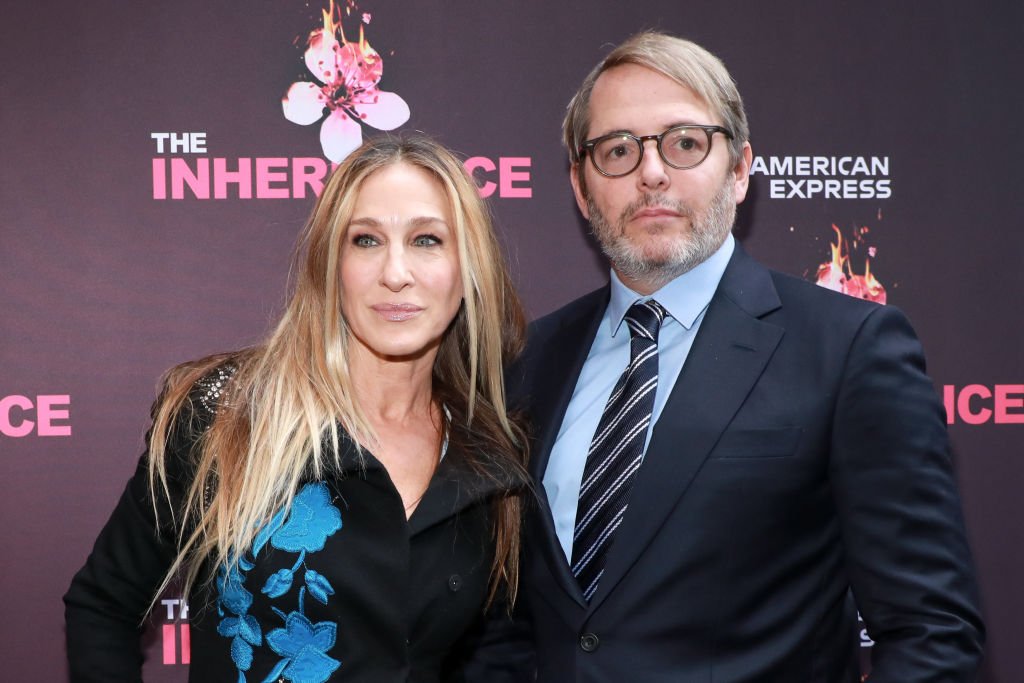 Sarah Jessica Parker and her husband, Matthew Broderick attend "The Inheritance" Opening Night, 2019, New York City. | Photo: Getty Images
During the 2016 interview, Parker made a particular reference to the impact her relationship with Downey made on her parenting her oldest child, James Wilkie.
The "Girls Just Want To Have Fun" actress explained that when James became a teenager, she asked herself the same questions she had when dating Downey.
She wondered how much she should be doing for her son and at what point she should let her son take the reigns and figure things out on his own. Parker elaborated on her thoughts and said:
"Like, at what point do I let him lose something? When do I say, 'You gotta lose it in order to understand how to even cope?'"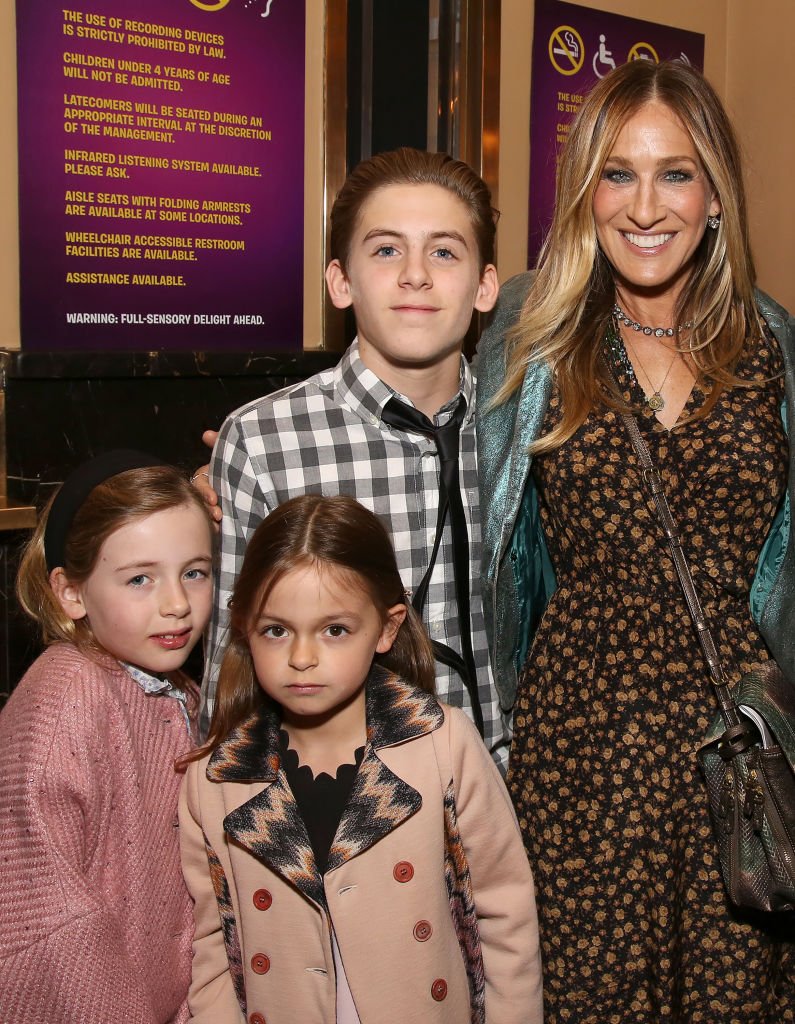 Sarah Jessica Parker and her children, Tabitha, Loretta and James attending the Broadway Opening Performance After Party for "Charlie and the Chocolate Factory," 2017, New York City. | Photo: Getty Images
As a mother, it was essential to Parker that she figured out when it was the right time to let her son handle himself to develop his own coping mechanisms without relying on her.
Of course, Parker's thoughts about the life lessons she learned were in retrospect as she explained that while she was in the relationship, she was not aware she was learning anything.
Similar to parenting, "The Family Stone" actress reasoned while in a relationship, a person is focused on the day-to-day aspects of loving and caring for someone. Therefore a person is not aware of what they are learning.
Furthermore, Parker told People that she learned how to take care of herself because she spent a lot of time worrying about Downey and whether he was okay during their relationship.
Besides learning to set boundaries and a few parenting skills from her past relationship, Parker revealed she picked up a few other valuable skills during the relationship:
"I also learned how to balance a checkbook because I had to, and I think those are pretty big things to be learning."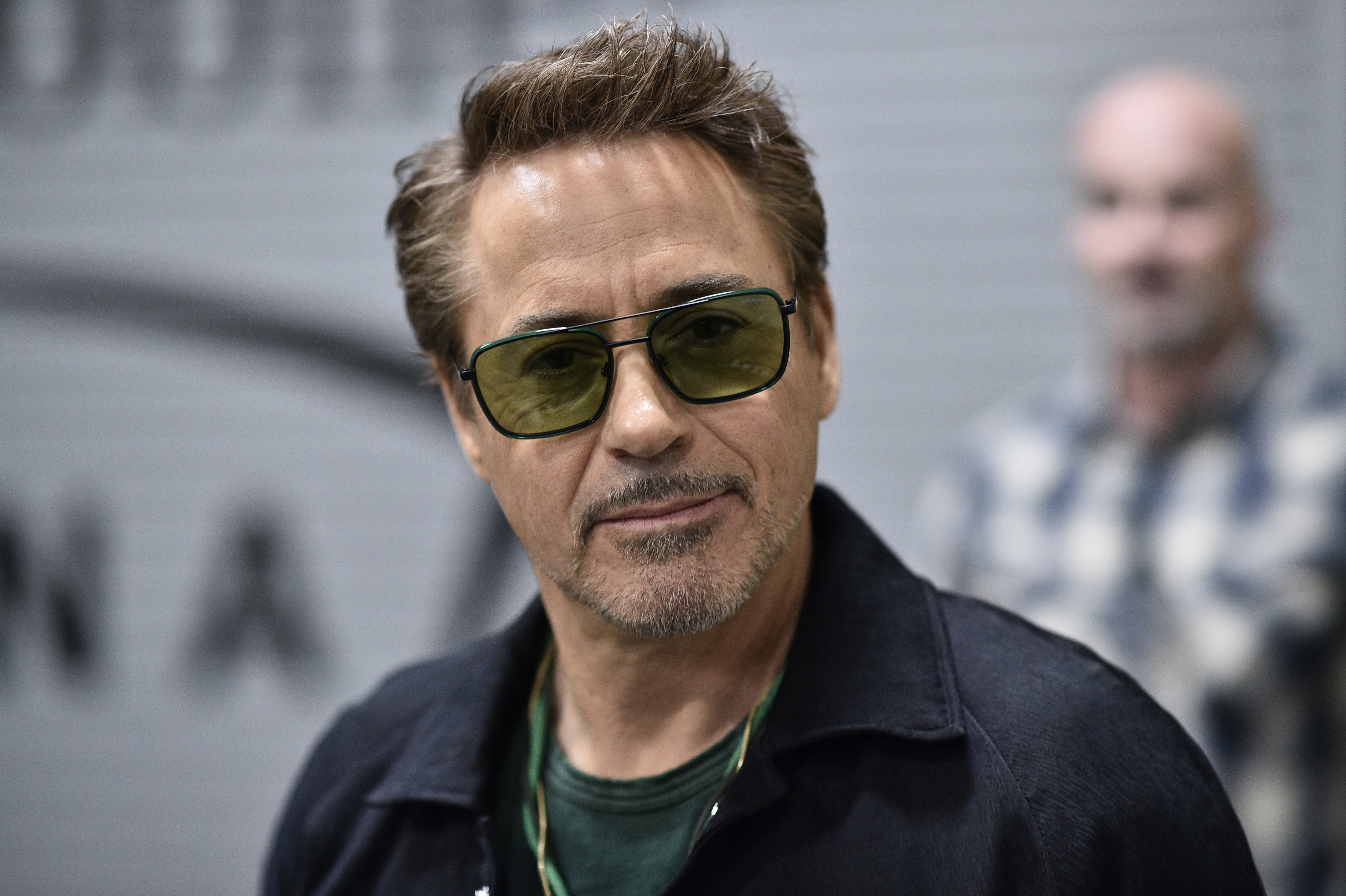 Robert Downey Jr. arriving backstage during the UFC 248 event at T-Mobile Arena, 2020, Las Vegas. | Photo: Getty Images
After years of worrying and caring for Downey, Parker put these life lessons to use. She finally got the courage to say that she could walk away from the situation, so they broke up in 1991.
Of course, Parker is not the only partner to look back at the relationship. Downey has spoken positively about the couple's former relationship and how "The First Wives Club" actress tried to help him.
During 2016, Downey appeared on Howard Stern's show and revealed his thoughts about the couple's former relationship and said he did as best as he could under the circumstances.
The "Tropic Thunder" actor stated their relationship was "very conservative," even though he was abusing substances and not in his right mind, while Parker was "normal."
Later he explained in an interview with Parade that although Parker disagreed with his drinking and drug problem, she gave him a home, understood, and tried to help him. So, he continued:
"She was so miffed when I didn't get my act together. "
However, despite the problems Parker and Downey faced in their relationship, they both look back at their relationship without regret or resentment for their time together.
Twenty years on and Parker and Downey's lives are not very different. Parker is a proud mother to three beautiful children, and Downey is a father to three children, Indio, Exton, and Avri.
During the same Parade interview, Downey touched on his parenting style with his son, Indio, and admitted that he wants his son to grow up honest and happy. Downey shares his son with his ex-wife of Deborah Falconer.
The pair married in 1992, a year after he and Parker called it quits. However, he split from Falconer in 2004. He is now married to Susan Downey. The two welcomed Exton and Avri together.
As for Parker, she met Broderick in 1992, and they dated for five years. Later on May 19, 1997, they hosted a surprise wedding for their guests in New York City.
Please fill in your e-mail so we can share with you our top stories!