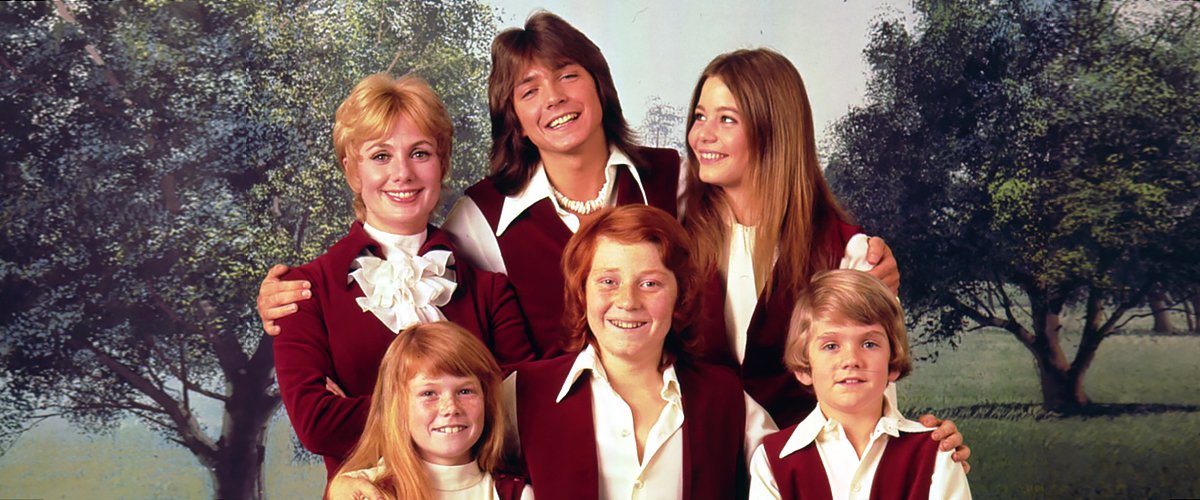 Getty Images
Partridge Family' Suzanne Crough Missed Her Daughter's Wedding, Suddenly Dying at 52 in 2015
The youngest siblings of the "Partridge Family," Suzanne Crough was the first to pass away at the young age of 52. Here closer look at her life, career, and what caused her death.
When Suzanne Crough passed away at just 52 years old, many people were shocked. The "Partridge Family" costar passed away in 2015 of, allegedly, rare heart conditioning. She was the youngest actress in the show and the first to meet her end.
Crough was best known for her role at the '70s famous musical sitcom, the "Partridge Family." She played Tracy Partridge, the tambourine-shaking cute girl. Despite the TV show's success and fame for her role, Crough retired from acting later in life.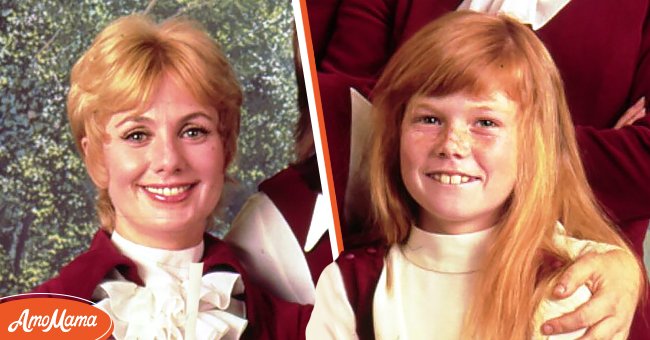 Suzanne Crough and Shirley Jones in 'Partridge Family'. | Source: Getty Images
THE PARTRIDGE FAMILY SUCCESS
"The Partridge Family" followed the life of a widowed wife and her five children, who all worked together in a band. The classic show aired from 1970 to 1974. The audience quickly fell in love with the musical family, and the show became an instant success.
The musical sitcom was inspired by the real-life musical family, the Cowsills, a popular band in the '60s and '70s. During its four seasons, the show had a respected guest list. Some of the well-known names of the time were Morey Amsterdam, John Astin, Johnny Cash, Dick Clark, Mark Hamill, and many others.
The ratings exploded as well as the record sales. The critics followed suit, and the show was nominated for two Golden Globes and one Grammy Award in 1971 and 1972.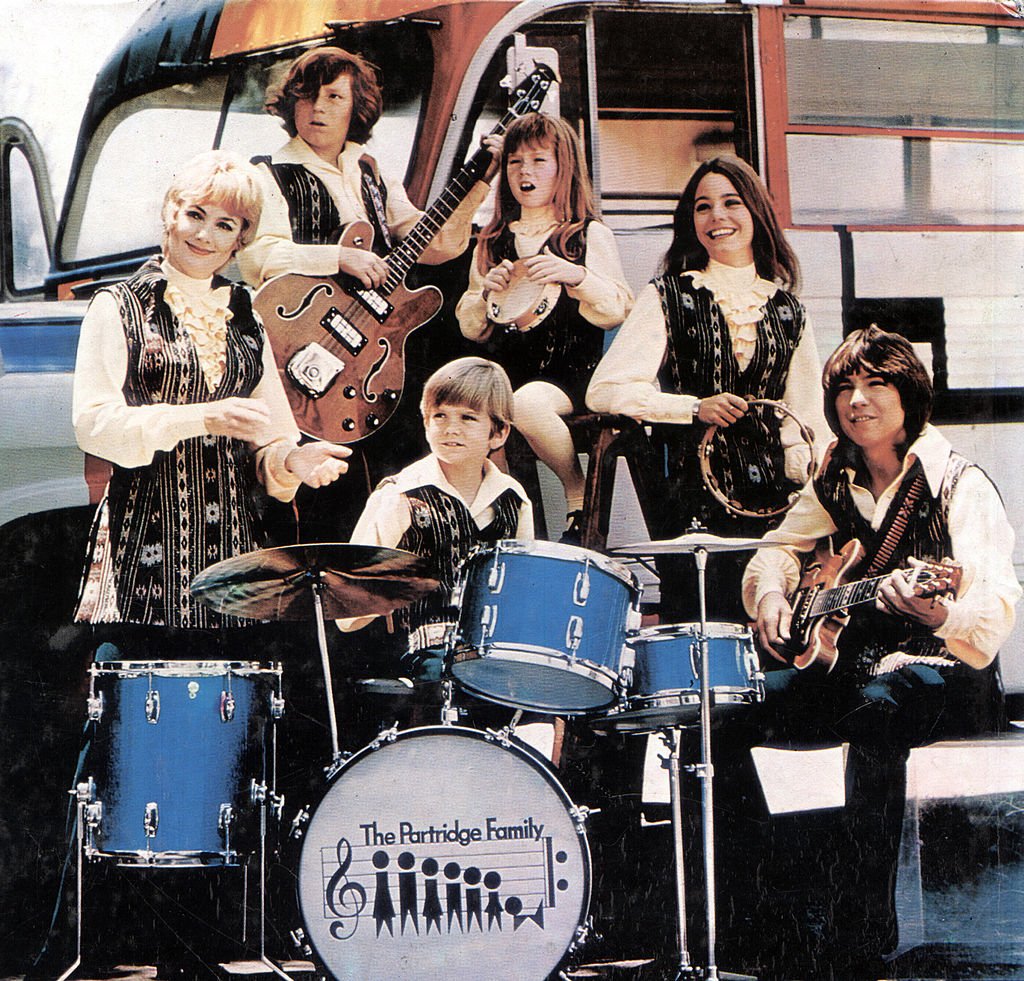 Photo of American TV sitcom family, The Partridge Family posed circa 1970. Left to right: Shirley Jones, Danny Bonaduce, Brian Forster, Suzanne Crough, Susan Dey and David Cassidy. | Source: Getty Images
The debut hit "I Think I Love You" sold more than five million copies, outselling the Beatles' "Let It Be," and spent three weeks at the Billboard Hot 100.
SUZANNE CROUGH'S LIFE
Despite Crough's early retirement, much of the sitcom's young stars didn't go on that much success either. Suzanne Crough left the spotlights at a young age and decided to open a bookstore in California.
Her bookstore was open until 1993, and during that period, she met her husband. The couple had two daughters. After her last appearances on TV in the '80s, she came back to the TV in 2010 when members of the "Partridge Family" were together for a reunion on the Today Show.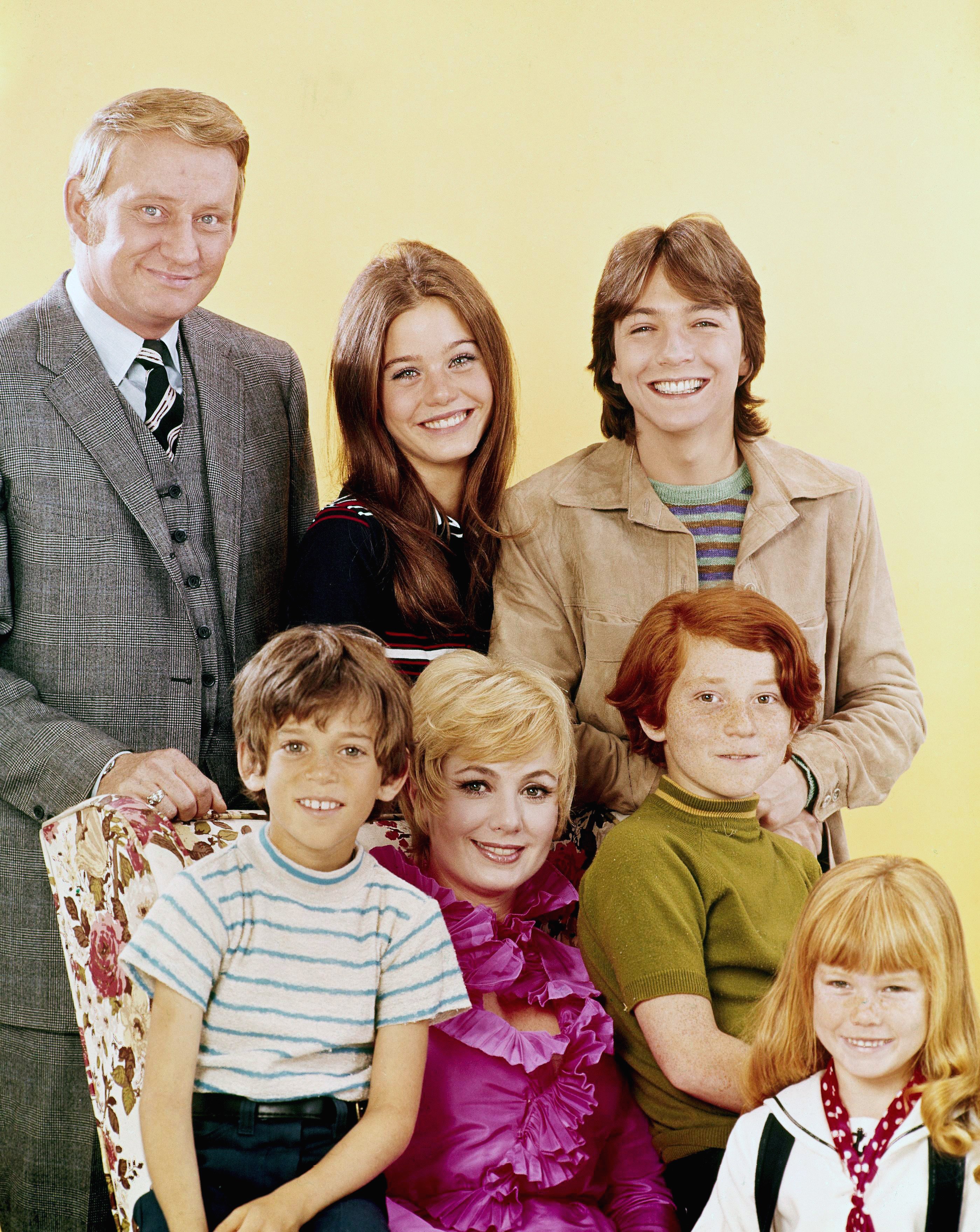 THE PARTRIDGE FAMILY - "Gallery" 1970 Dave Madden, Jeremy Gelbwaks, Susan Dey, Shirley Jones, David Cassidy, Danny Bonaduce, Suzanne Crough. | Source: Getty Images
AN EARLY DEMISE
Sometime after her appearance in the Today Show, Crough moved to Nevada, and it was there she suddenly died on April 27, 2015. The former child star died from a rare heart conditioning, arrhythmogenic right ventricular dysplasia (ARVD).
The condition affects one in every 5,000 people. Since the cause of her death baffled many doctors and medical workers involved, it took some time for a statement to be released.
Some of the "Partridge Family" costars issued their condolences and shared their feelings about their former coworker's early demise.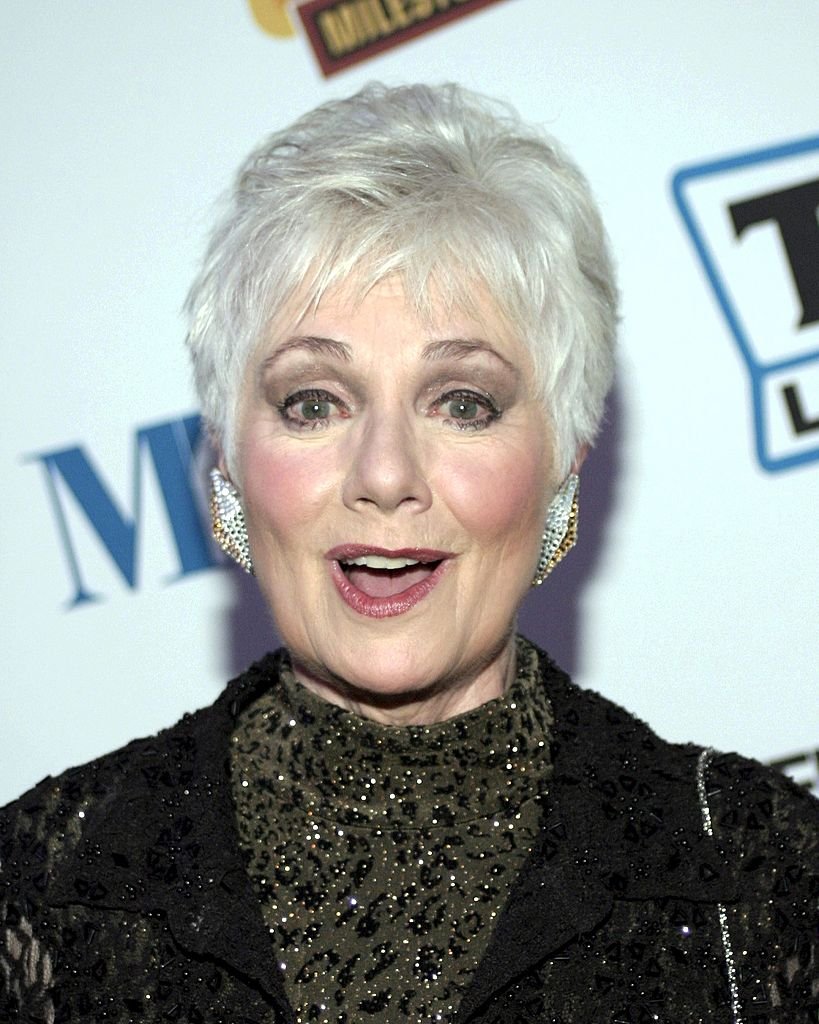 Shirley Jones of 'The Partridge Family' attends The Hollywood Reporter and The Museum of Television and Radio's cocktail party in honor of TV's Greatest Hits in 2004. | Source: Getty Images
The show's biggest star, Shirley Jones, called Crough's death a "rude awakening." The two became really close during the show, both on and off the screen. Crough played Jones's daughter. Shirley Jones told HollywoodLife.com at the time of her dear friend's death:
"I am so devastated to hear of the sad and sudden loss of Suzanne. I still remember her as my young daughter on The Partridge Family. She was the baby of the show."
Another "Partridge Family" costar, Danny Bonaduce, expressed his surprise that the first of the "Partridge" siblings to pass was the youngest of them all.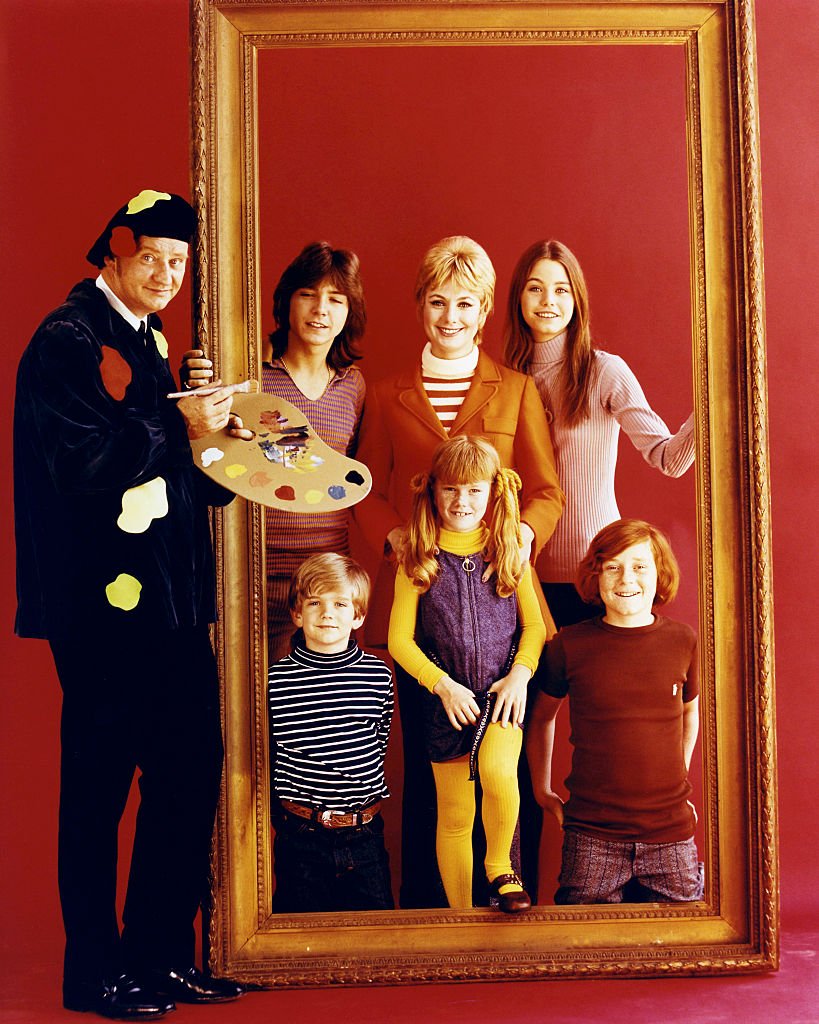 The cast of American TV sitcom 'The Partridge Family', September 1971. Clockwise, from left: Dave Madden, David Cassidy, Shirley Jones, Susan Dey, Danny Bonaduce, Suzanne Crough and Brian Forster. | Source: Getty Images
He said that "everyone thought he'd be the first Partridge to go." Bonaduce also expressed his feelings about her untimely death and said that Crough was a wonderful lady and mother.
David Cassidy, who got a steady career on TV after the show ended but also had his fair share of struggles in life, told TMZ at the time about Suzanne Crough's death:
"Although we did not know each other very well due to our age difference during our Partridge days, I always thought fondly of Suzanne and her family."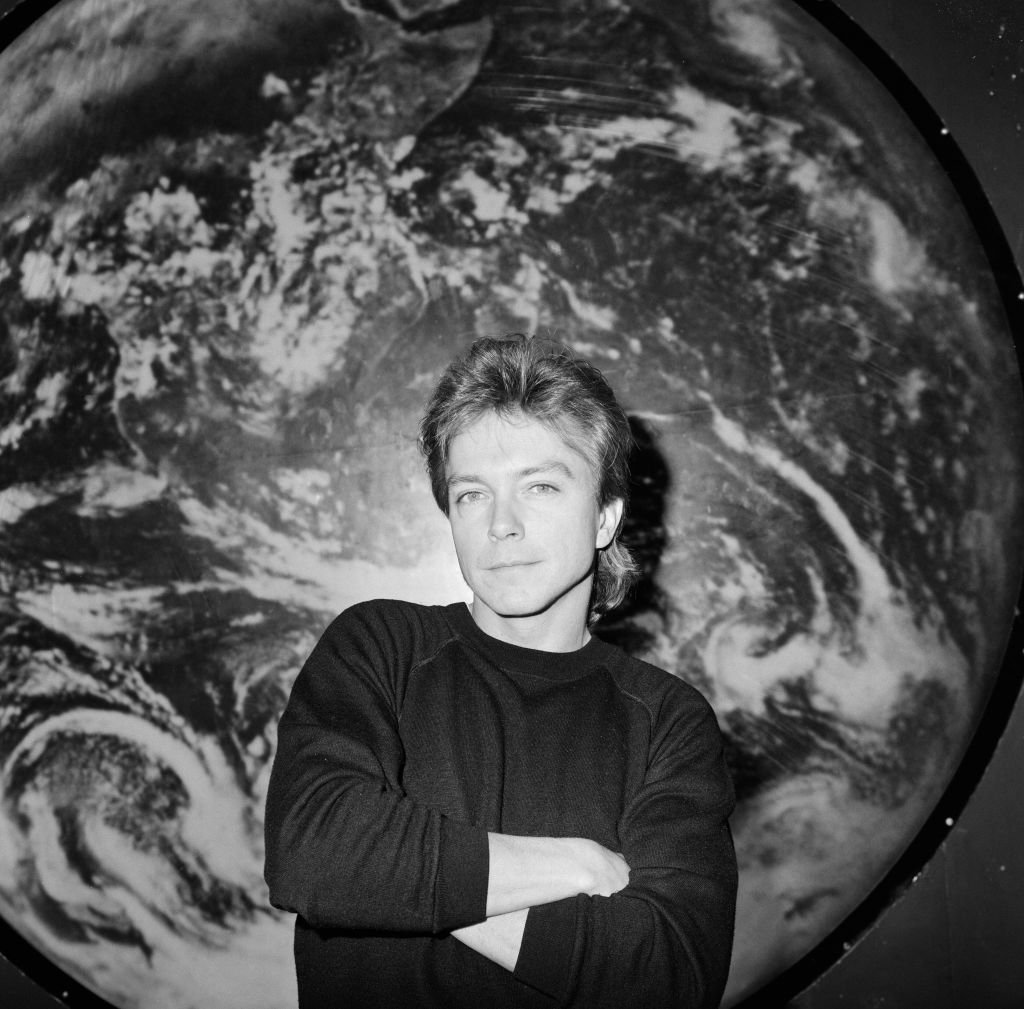 David Cassidy, singer and actor, pictured in 1987. | Source: Getty Images
FROM CHILD STAR TO AVERAGE JANE
Before her sudden death, Crough has made a few attempts to get back to the screens. She's signed a contract with VH1 to produce a show called "The New Partridge Family," but after just the pilot was filmed, the show was canceled.
Despite her efforts of getting back into an acting career in adulthood, the former child star never made it back into the acting game due to her family's responsibilities.
Because of that, Crough was forced to rely on traditional employment. When she participated at the "Partridge Family" Reunion at Today Show, the youngest Partridge sibling said she had a "normal job" as a manager at an Office Max store.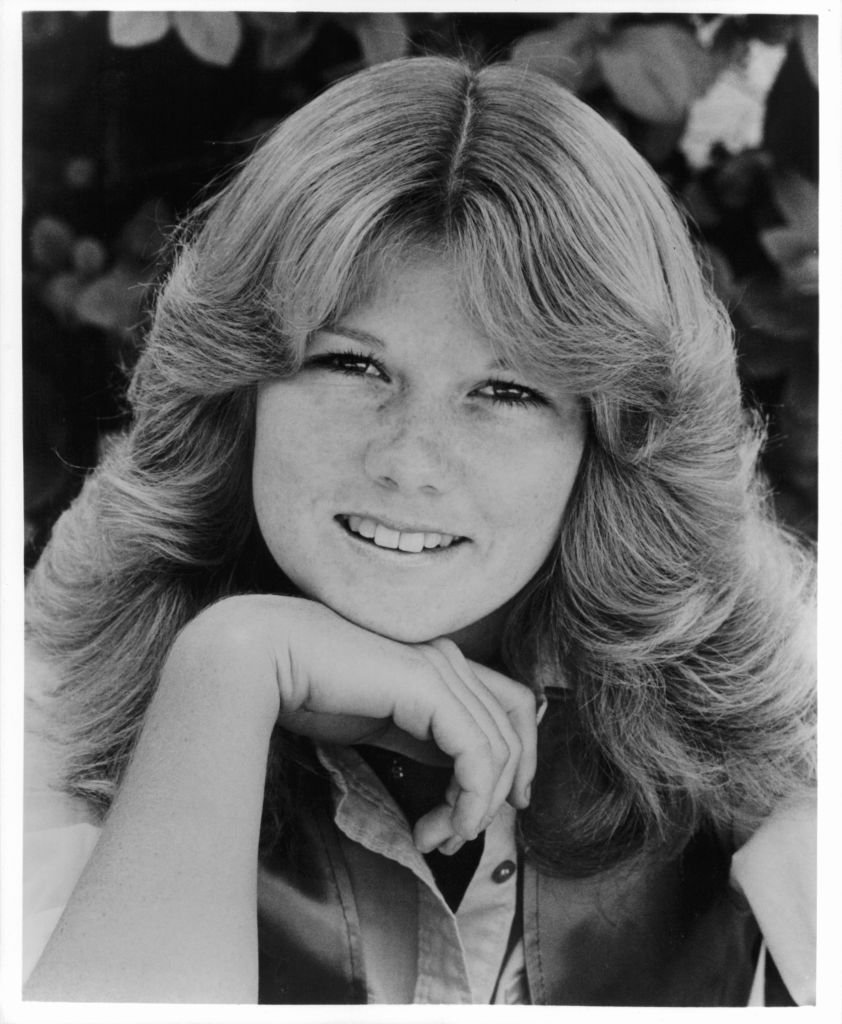 A portrait of the actress Suzanne Crough, 1977. | Source: Getty Images
She was happily married to her long-time partner, William, and left two children, one of who got married shortly after her death and a granddaughter.
ANOTHER DEATH AMONG THE PARTRIDGE'S
In 2017, two years after Suzanne Crough died, David Cassidy passed away of organ failure. The late singer and actor battled dementia, a disease that both his father and grandfather had. The actor and singer was admitted to the hospital for organ failure and died at 67 years old.
His liver stopped functioning after years of alcohol abuse. Cassidy hid the fact that he had dementia from the public for a while because he didn't want to speak about his substance and alcohol abuse either.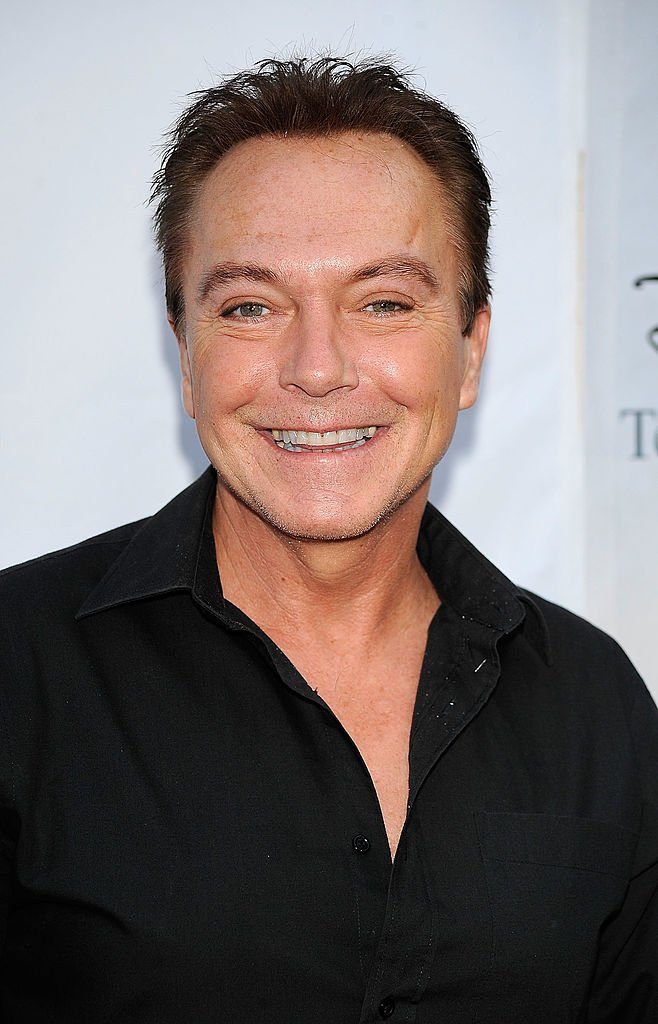 David Cassidy arrives at Disney-ABC Television Group Summer Press Tour Party at The Langham Hotel on August 8, 2009 in Pasadena, California. | Source: Getty Images
Although his alcohol dependency was publicly known, the scale of how Cassidy was dealing with it was kept secret even from his close friends and family.
Cassidy was charged with a DUI three times, and a month after his third arrest, in 2014, his former wife filed for divorce. However, he ended up coming clean and spoke candidly about his personal battle in a documentary for A&E titled "David Cassidy: The Last Session" that aired in 2018.
David Cassidy wasn't the only "Partridge Family" member to suffer from substance abuse. Danny Bonaduce also battled with drug and alcohol addiction. Some of Bonaduce's episodes were recorded and aired in his reality show, "Breaking Bonaduce."
Please fill in your e-mail so we can share with you our top stories!
The information in this article is not intended or implied to be a substitute for professional medical advice, diagnosis or treatment. All content, including text, and images contained on news.AmoMama.com, or available through news.AmoMama.com is for general information purposes only. news.AmoMama.com does not take responsibility for any action taken as a result of reading this article. Before undertaking any course of treatment please consult with your healthcare provider.