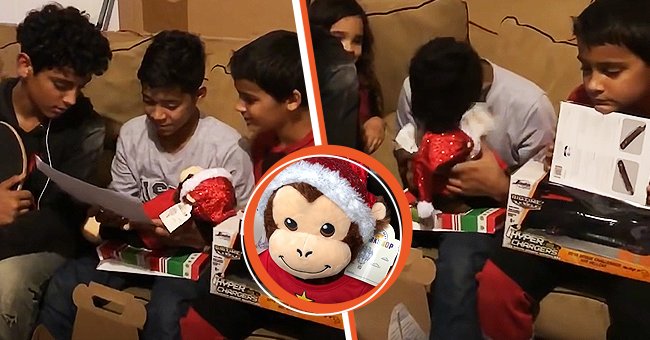 youtube.com/Antonio Vargas
Boy Can't Hold Back Tears after Getting a Toy Monkey That Plays His Deceased Mother's Voice
While laying down a tiny Christmas tree on his mother's grave, a young boy struggled to feel the joy of the festive season. Antonio Jr. thought he would never hear his mom's voice again, unaware that there was a way to make her near-immortal.
Losing a family member at any age can be devastating. However, this harrowing experience tends to be more traumatizing when still a child.
On July 4, 2017, Antonio Jr. from Orlando, Florida, lost his mom to unspecified causes. For Christmas of that same year, he and his father Antonio Vargas visited their beloved mom and wife's gravestone, where they placed a small Christmas tree on her gravesite.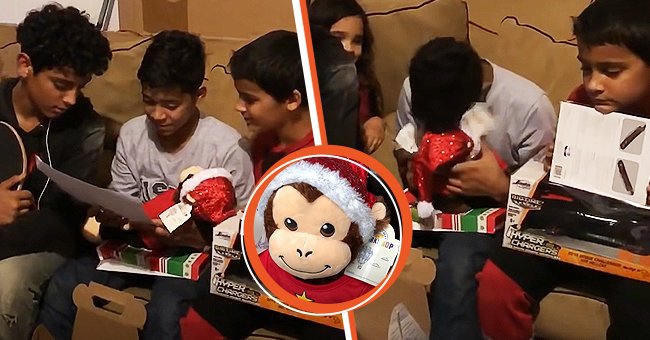 Pictures of Antonio Jr. receiving a toy monkey for Christmas with a snapshot of the toy overlaid onto these pictures. | Source: youtube.com/Antonio Vargas
A HEARTBREAKING FESTIVE SEASON
Other than that, Antonio Jr. had to face the reality of spending his first Christmas without his mom. However, his father had a plan to soothe his grieving son's heartache.
Taking a trip to Build-A-Bear, Vargas asked them to assist him with creating a special present for his child using voice recordings of his late wife talking to her son.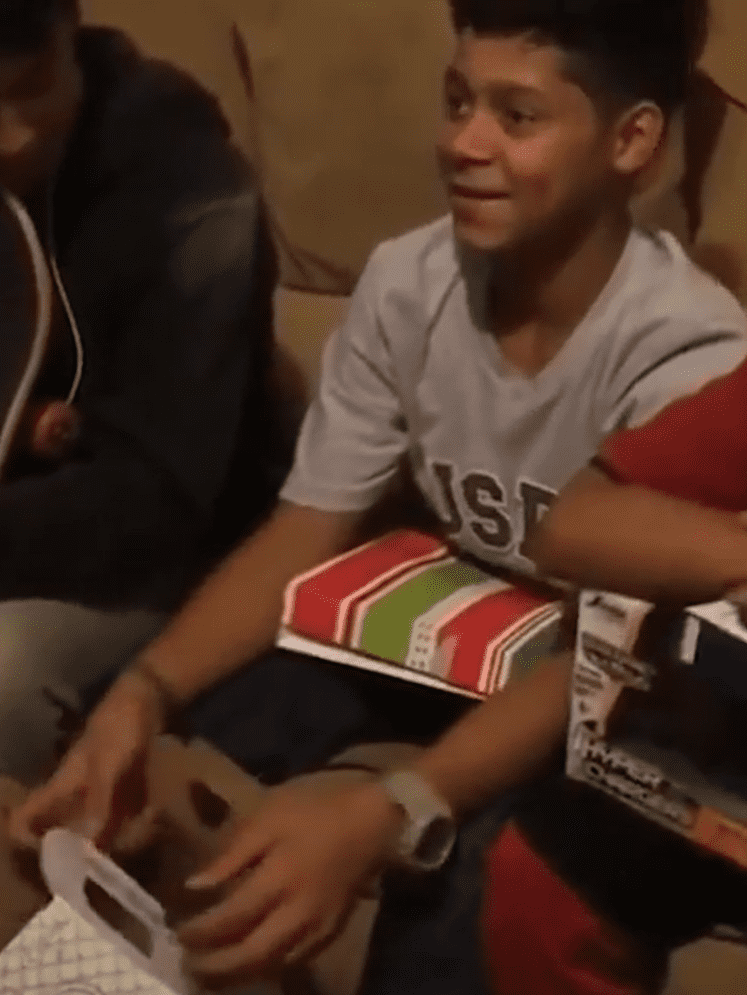 Antonio Jr. surrounded by loved ones and Christmas gifts. | Source: youtube.com/Antonio Vargas
MOMMY'S LITTLE MONKEY
A clip was shared online of Antonio Jr. opening this gift on Christmas. At first, he laughed at the cute present, but after finding out that it had a "heartbeat," complete with his mother's voice talking, he burst into tears. Through the stuffed toy, the mom partially vocalized:
"Speak to Antonio and tell him that mommy loves him...I love you guys so much and I will always love you guys."
The "monkey" also asked for a hug as Vargas' son buried his head into the toy, hugging it tightly while sobbing. Antonio Jr. revealed that he sometimes listens to it at night as it makes him feel as if she is still there.
You May Also Like: Father Can't Hold Back Tears upon Hearing Dead Daughter's Heartbeat in Another Person's Chest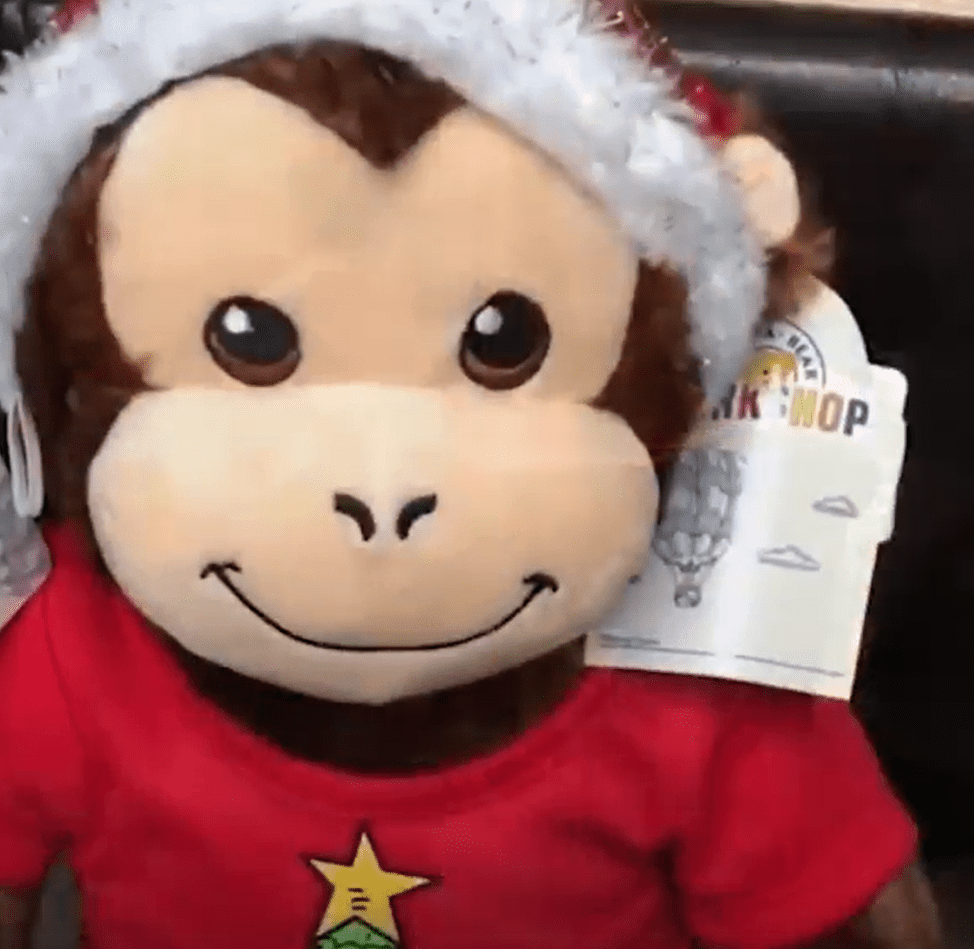 The toy monkey that Antonio Jr. received on Christmas 2017 | Source: facebook.com/uniladmag/
SHARING THE LOVE
Following the beautifully touching moment, the young boy has opened up about how taken aback he was. Antonio Jr. expressed:
"At first, I thought it was a prank. Because they always used to call me their little monkey."
In the post that the father shared on Facebook, which showed the scene, commenters expressed compassion towards the father and son. Many individuals who had also lost their mothers sent the family their condolences.
You May Also Like: Mom Teaches Daughter a Lesson in Gratitude after Girl Throws Her Present in the Trash
LOST AND FOUND
While Antonio Jr. most likely keeps his teddy by his side day and night, one little child, now all grown up, is missing one, and Jessica Wachsman-Selznick is determined to find her.
Abe Wachsman, Jessica's father, has looked after this toy monkey ever since 9/11. On that traumatic day, Abe, who was turned the other way around by traffic cops on his way to work in Lower Manhattan, chose to help those walking away from ground zero by giving them a ride.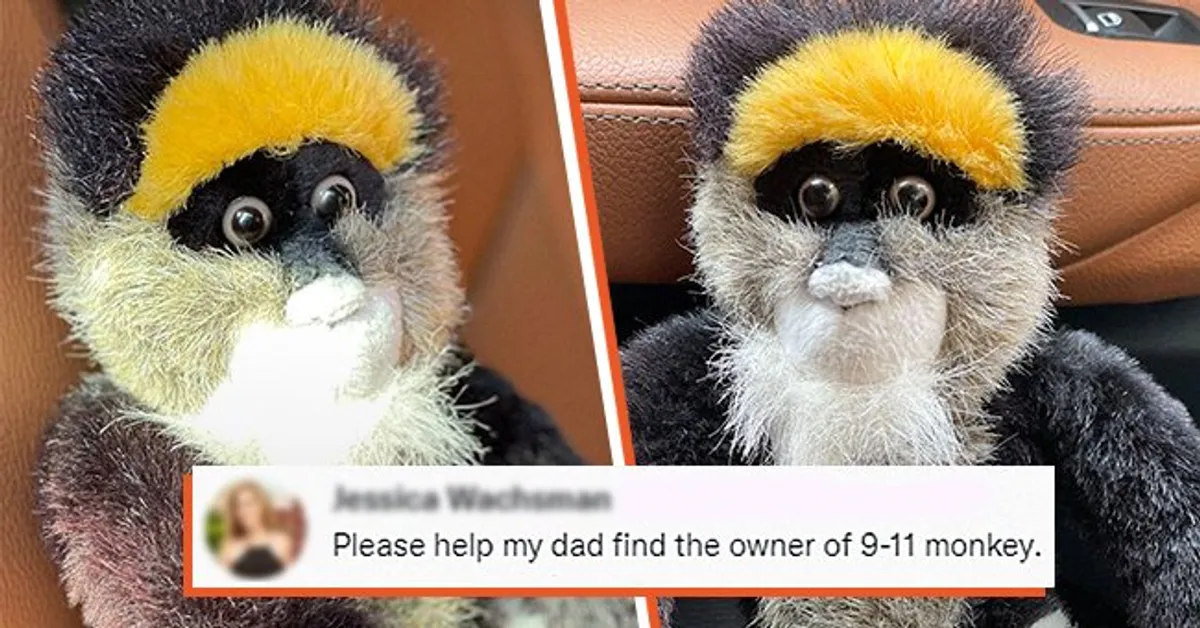 A stuffed monkey. | Source: twitter.com/JessicasVoices
One group of individuals was a couple with a baby who left their stuffed monkey in his vehicle. Since then, the father has driven with the toy in every car he has had, but now his daughter has decided it's time to look for the original owner.
Who would have thought that something so seemingly insignificant as a toy monkey could play such a major role in all these individuals' lives?
Please fill in your e-mail so we can share with you our top stories!