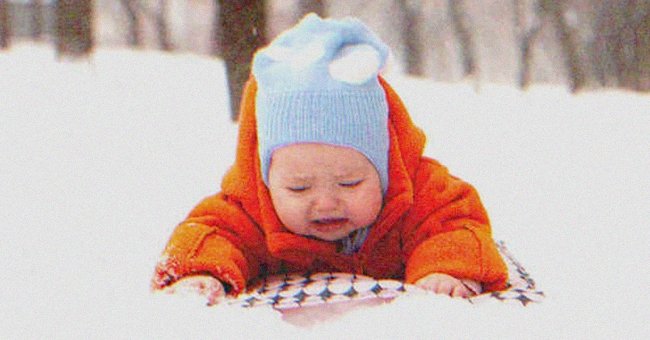 A baby crying in the snow | Source: Shutterstock
Woman Finds Out Her Biological Mother Who Abandoned Her in the Cold Lives Next Door – Story of the Day
Anna always knew she was adopted and loved her parents dearly. But she got a DNA test just in case to see if there were any matches. Nothing happened for years until her family made contact and wanted to meet her for a strange reason.
At the age of 43, Anna decided to get one of those popular DNA test kits. She didn't know anything about her bloodline, and these tests were supposed to give you so much information, not just about genetic connections, but health-wise too.
She had no interest in meeting her biological family. Her adoptive mother, Linda, said that they found her on the side of the road during a horrible snowstorm. Anna asked them about that when she was just eight years old.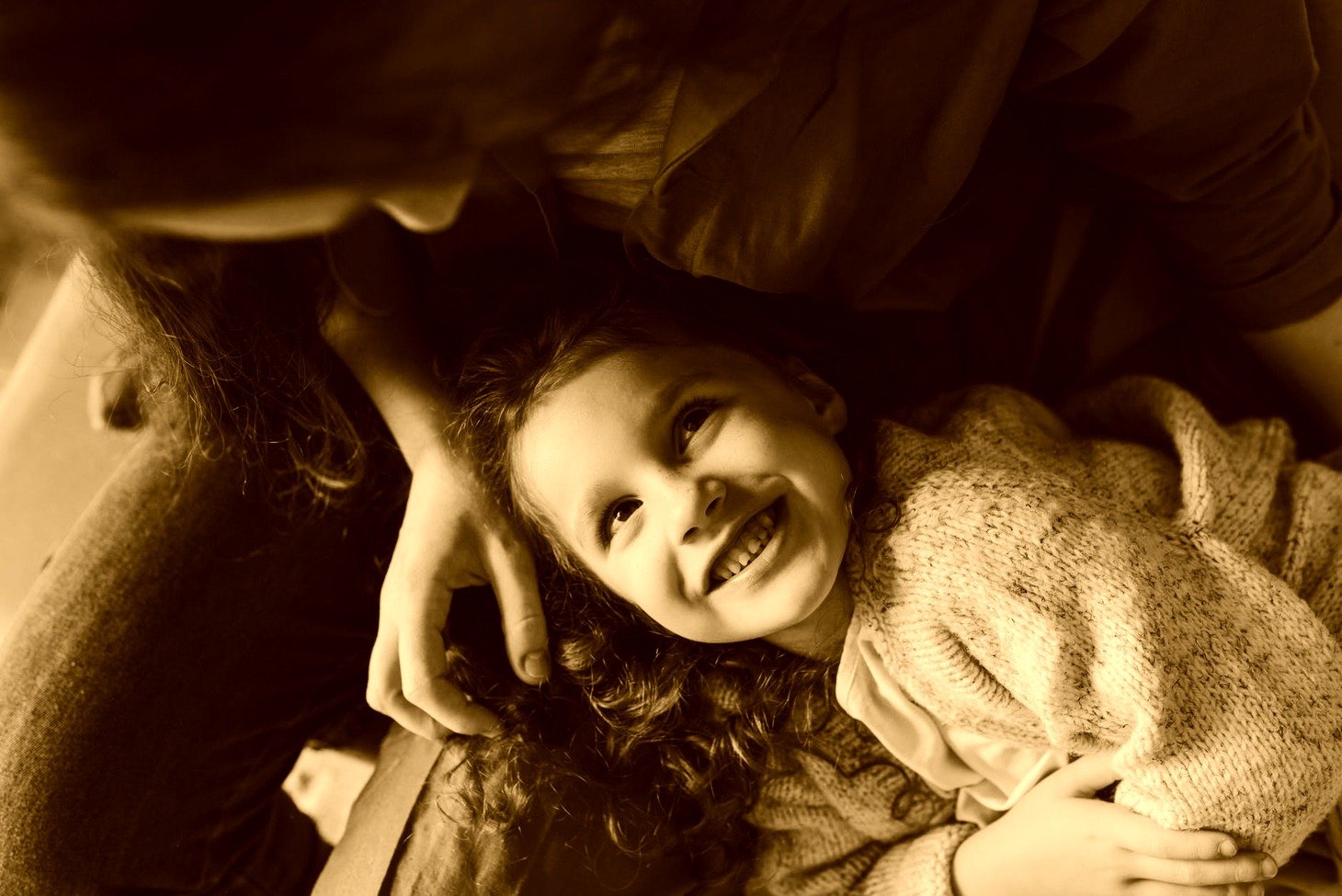 For illustration purposes only | Source: Pexels
"Your dad stopped the car just a few miles away from our house, thinking he saw something on the road, but it was too dark to see much beyond the car lights," Linda recalled. "I think it was fate or something."
"What happened next?" 8-year-old Anna asked eagerly.
"We got out of the car, and I told your dad that it was just too cold. We needed to get home to your brothers and sisters. But he walked a few steps forward. That's when we heard your cries," Linda explained. "Alan ran and saw you crawling around next to a basket in the snow."
"Yeah. Well, we took you home. We didn't know what to do. You must have been around six months old at the time. We already had six children, but then we fell in love with you and never looked back. You were our kid too," Linda said fiercely and hugged 8-year-old Anna.
Anna never forgot that memory, but as an adult, she learned the real story. Linda and Alan were struggling with money to provide for their big family, but no one was adopting in the snowy town of Bozeman, Montana.
They would have sent Anna to an orphanage straight away but Linda refused to let that happen because Anna had already gone through so much as a baby. They didn't have the heart for the child to be abandoned again.
So they adopted her despite their financial struggles and loved her like she was their own. Her siblings were terrific as well, and she was closest to their youngest girl, Ofelia. It was Ofelia who wanted to try out the DNA tests.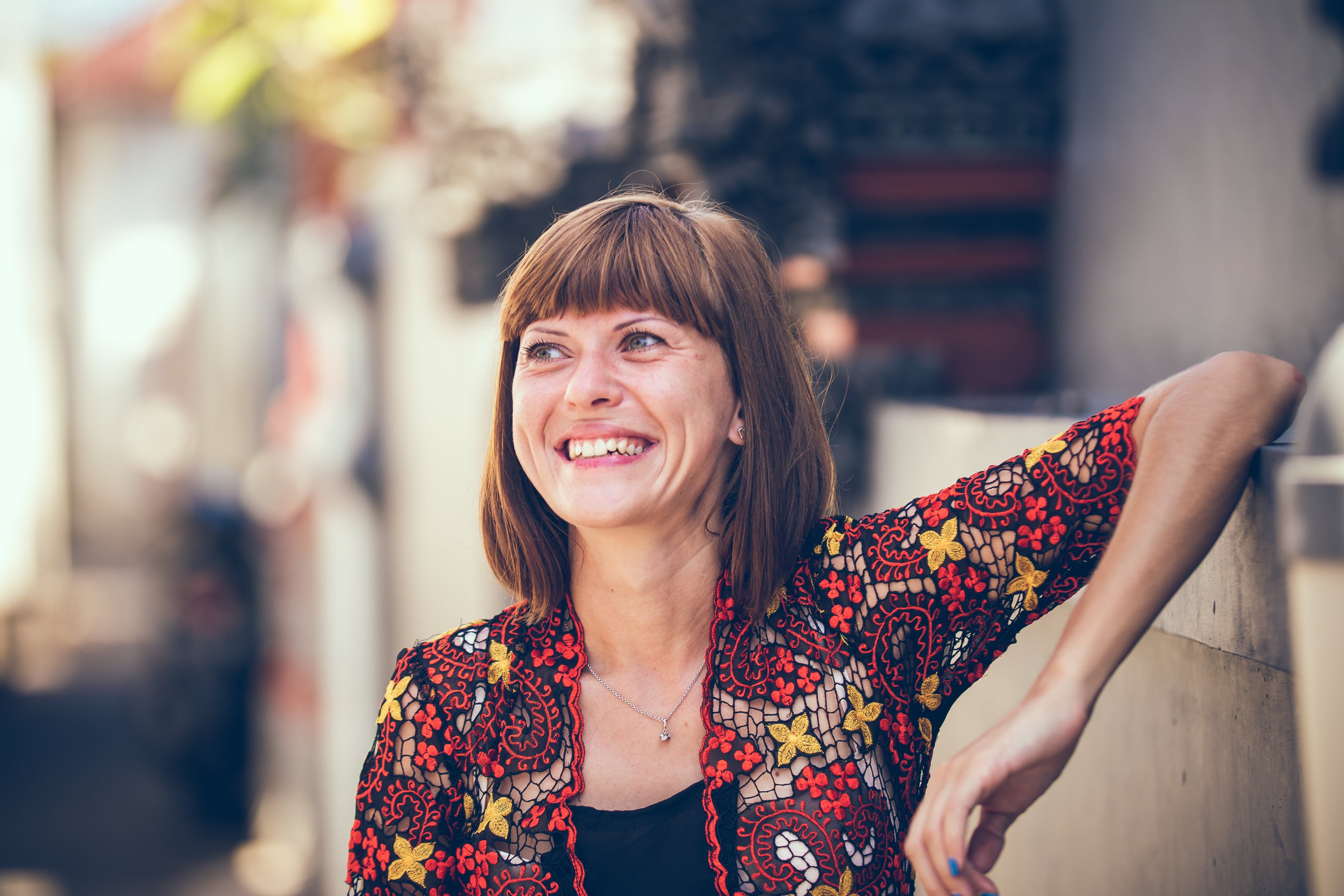 For illustration purposes only | Source: Pexels
"What's the worst that could happen?" her big sister said. "You discover a few long-lost cousins and maybe learn if you have any genetic markings for diseases. That could be helpful. All of us should get it."
They got the tests together and discovered a few genetic markings to watch out for, but it was nothing too serious. On the other hand, there were no matches for Anna. The specialist explained that it only meant that no one in her bio-family had taken the tests yet.
"Don't worry. The tests are getting so much popularity right now. I bet someone will take it at some point, and that will lead us in the right direction," Ofelia encouraged.
"I'm not sad about it. I've never really been that curious about them. Our parents are wonderful," Anna replied.
"I know. But if we find your bio-mom or dad, we can yell at them for leaving you out in the snow like crazy people. You could've died if Dad never stopped the car," Ofelia insisted and crossed her arms.
She's a little dramatic, but I love her, Anna thought to herself.
Years went by, and she heard nothing about the DNA tests. She forgot all about it until her phone notified her of a new email one day. At first, Anna thought it was spam mail, but she read it anyway. It said: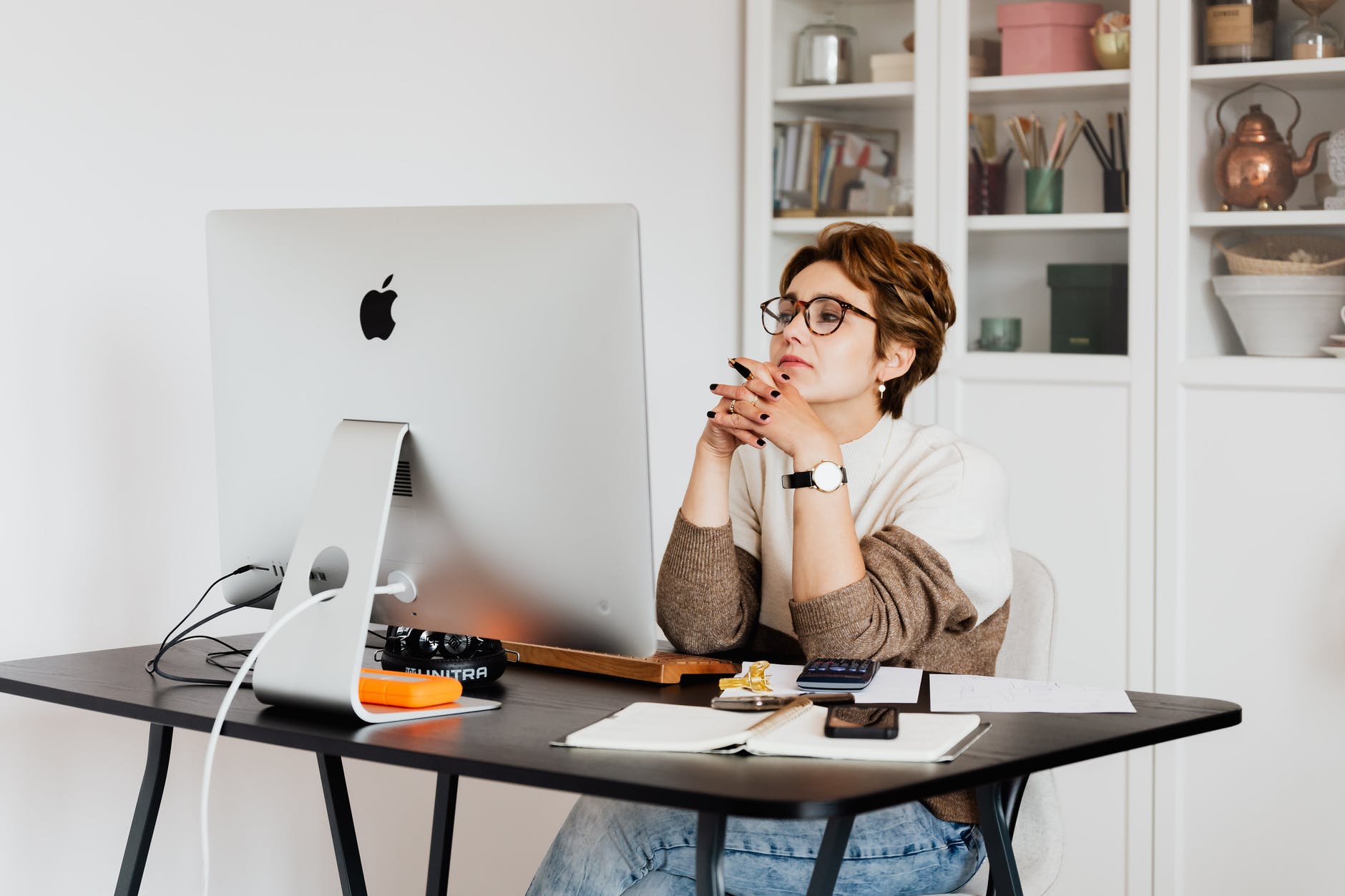 For illustration purposes only | Source: Pexels
"Hello! My name is Stella Webster, and I found your contact information thanks to 23andMe. I recently took the test, and it matched me with you. It says you're my cousin. It's a long story, but we always thought my aunt never had any kids."
"When I showed her my results, she cried and cried for a long time. Then Aunt Emily revealed that she had to give up a baby more than 40 years ago because she had no money. But she really wants to meet you now. I don't know why."
"Let me know if you would like to meet. We all live in Montana, but we can go see you wherever you are. Hope to hear back from you, Stella."
Anna finished reading the email in shock. She was hesitant at first but remembered Ofelia's words. I could at least ask her why she left me on the side of a road, she thought.
So Anna wrote back to her alleged cousin and after some back and forth, Stella revealed that they lived in Bozeman too. Then they exchanged phone numbers.
"I couldn't know for sure if you had moved away. The one thing that the tests don't reveal is people's addresses," Stella said when Anna called her.
"This is a little strange. I've been in this town my whole life. We probably ran into each other at some point. May I ask where you live exactly?" Anna wondered.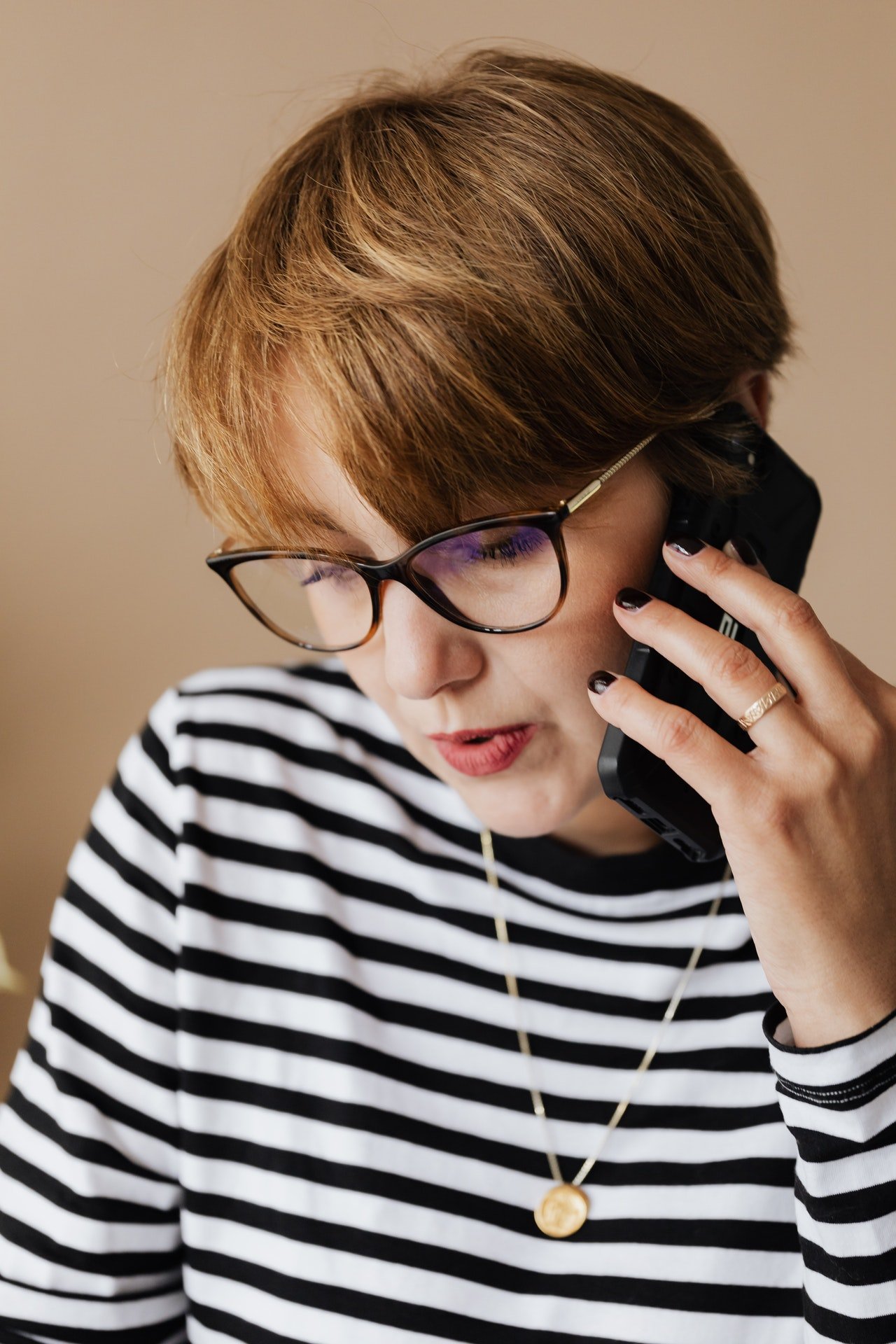 For illustration purposes only | Source: Pexels
"Oh, my mom and Aunt Emily live in West Bozeman, but I'm in South Downtown. How about you?" Stella revealed.
"They live in West Bozeman? Me too. I can't believe it. You mean my biological mom has basically been my neighbor all these years?" Anna asked in wonder.
"Oh wow. I mean, yeah. That's where I grew up. When did you move into the neighborhood?" Stella asked.
"I moved here 15 years ago. Wait a minute. What's your mom's maiden name?" Anna asked.
"Stein. My mom is Janice Stein, and my aunt is Emily Stein," Stella answered.
"OH MY GOD! Mrs. Stein? The lady with the red hair who lives next to me? She's my biological mother?" Anna cried on the phone. She couldn't believe this was happening at all.
"I…well, yeah. Wow. I never imagined that she would be so close to you. Can I tell her about this? Can we meet somewhere?" Stella urged.
"Tell her. Let's meet at my house tonight. I want to hear everything. But I'm inviting my sister too," Anna offered, and they hung up. She called Ofelia immediately and asked her to rush to her house. At 6 o'clock, there was a knock on her door.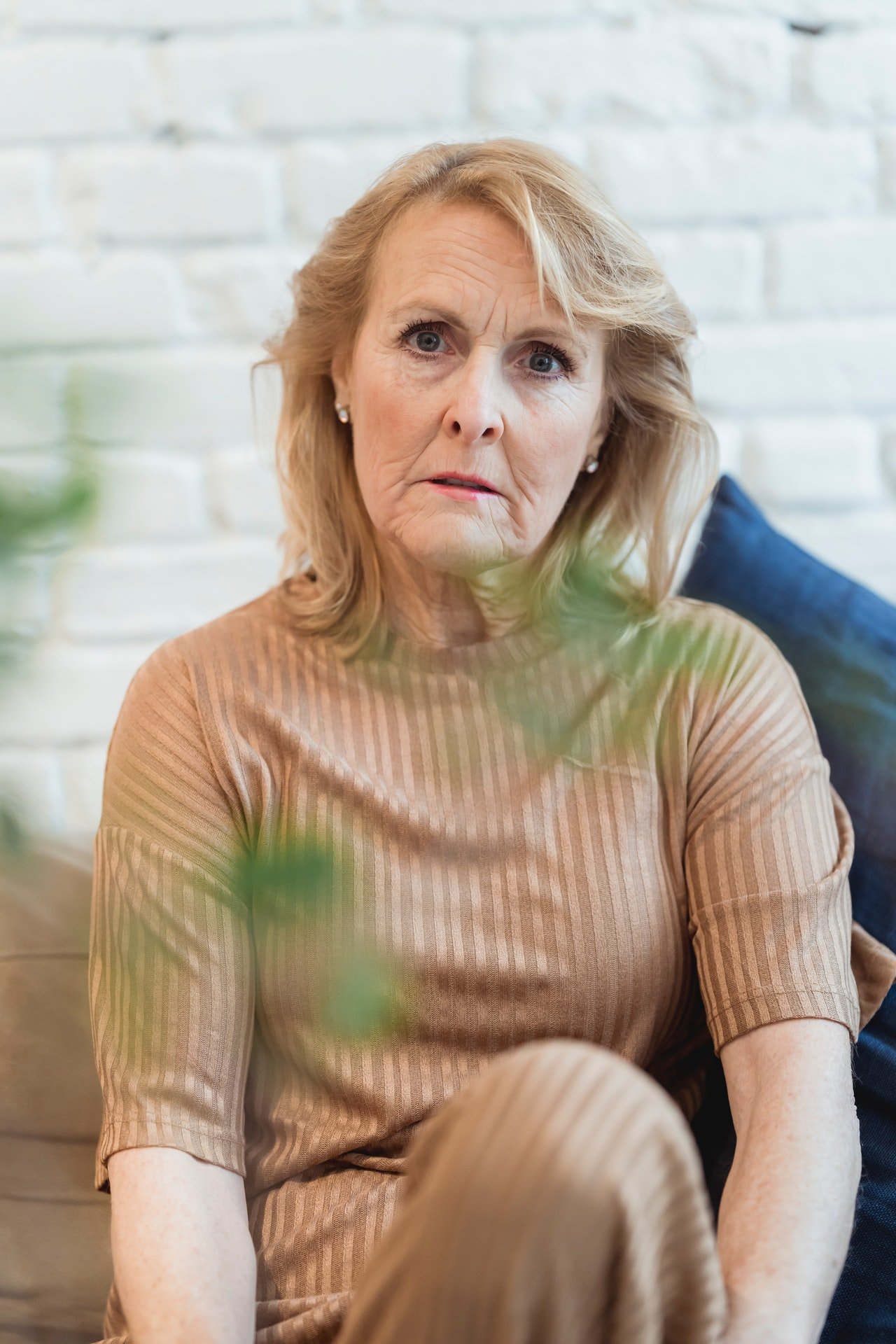 For illustration purposes only | Source: Pexels
Janice and Emily were both on her doorstep with a young woman who had to be Stella. "Welcome, come in, please," Anna greeted them. Ofelia served everyone tea and cookies, and they sat down in the living room.
They were dead silent at first. "This is awkward. We have said hello to each other for years. How is this possible?" Janice broke the ice.
"I know. It's crazy, but then again, Bozeman is a lot smaller than we imagined," Ofelia added humorously. They all laughed awkwardly, but at least they were not silent anymore. So Anna decided to get to the point.
"Emily, I guess you know that I'm your bio-daughter. Linda and Alan Watson adopted me. Ofelia is my sister. I've lived a wonderful life with them. I don't know what else to say," Anna began, and Ofelia held her hand to show support.
"That's wonderful to hear, dear. I don't know how to explain what happened years ago. I was not in a good place, but that sounds like an excuse," Emily said. "My life was so different, and I felt I had no choice."
"It's ok. I just need to hear the truth and why you insisted on meeting me now," Anna replied.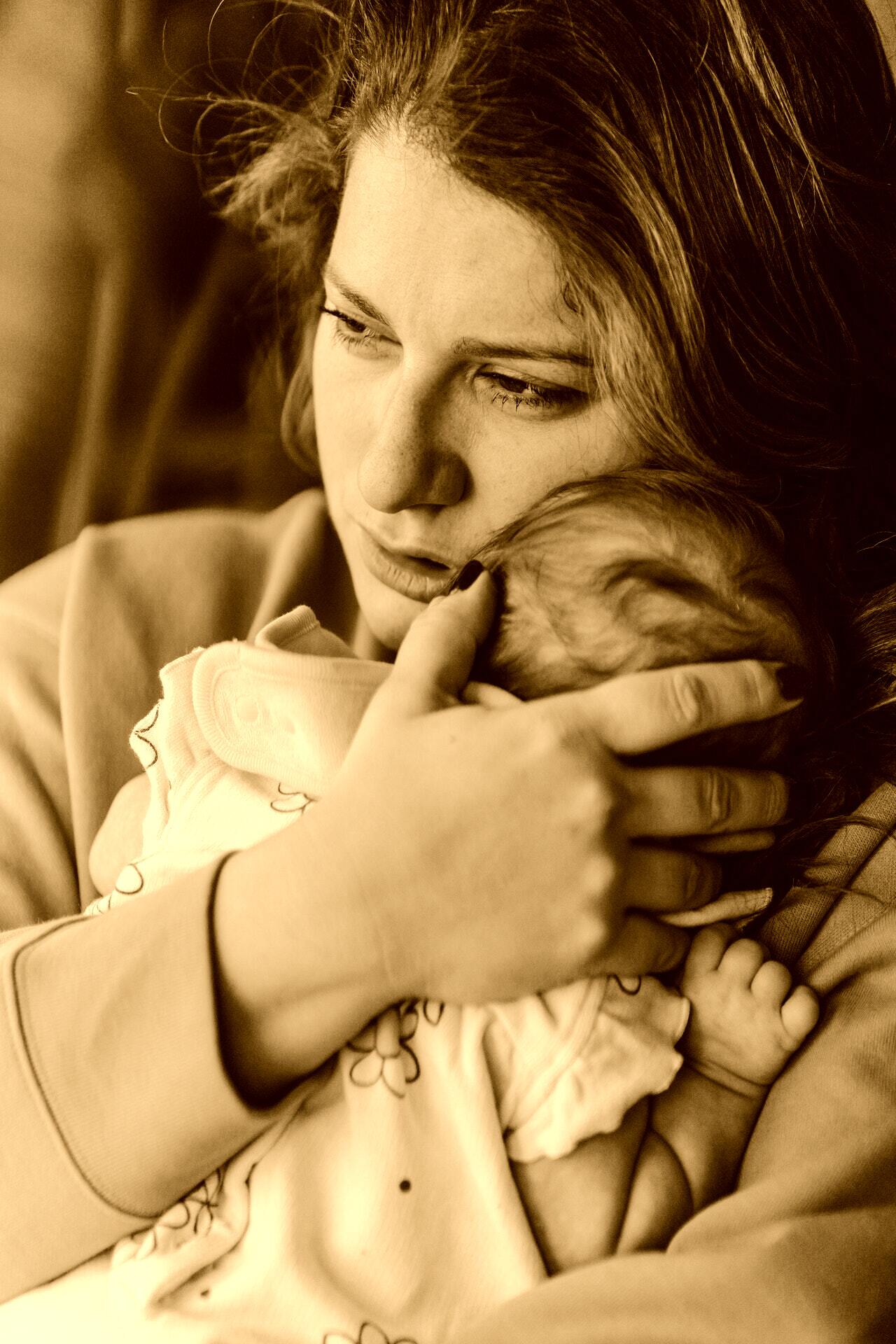 For illustration purposes only | Source: Pexels
"Back then, I got pregnant at 17, and the boy took off. I was young and stupid. But abortion was out of the question. I decided to keep you and raised you for several months. But I know now that I suffered from post-partum depression," Emily explained.
"Janice tried to help me, but no one was treating that at the time. Mental health was ignored. I didn't know what was happening. Also, I had no money. Our parents died years earlier... It was a mess. I barely remember those months, but I remember the night I left you vividly.
"I remember leaving you in a neighborhood with lots of families. I thought someone would pick you up and take you safely somewhere else. But when I got home, it started to snow like crazy. I went right back out, but you were gone when I got to the spot."
"Oh wow. So that means Anna was only there for a short time. Our parents could never guess," Ofelia commented.
"It was probably an hour or so, I think. Well, my memory is not the best these days. But anyway, that's what happened. I didn't hear anyone talking about missing babies or anything. Then I left town for a while and got better. I had a lucrative career," Emily shared.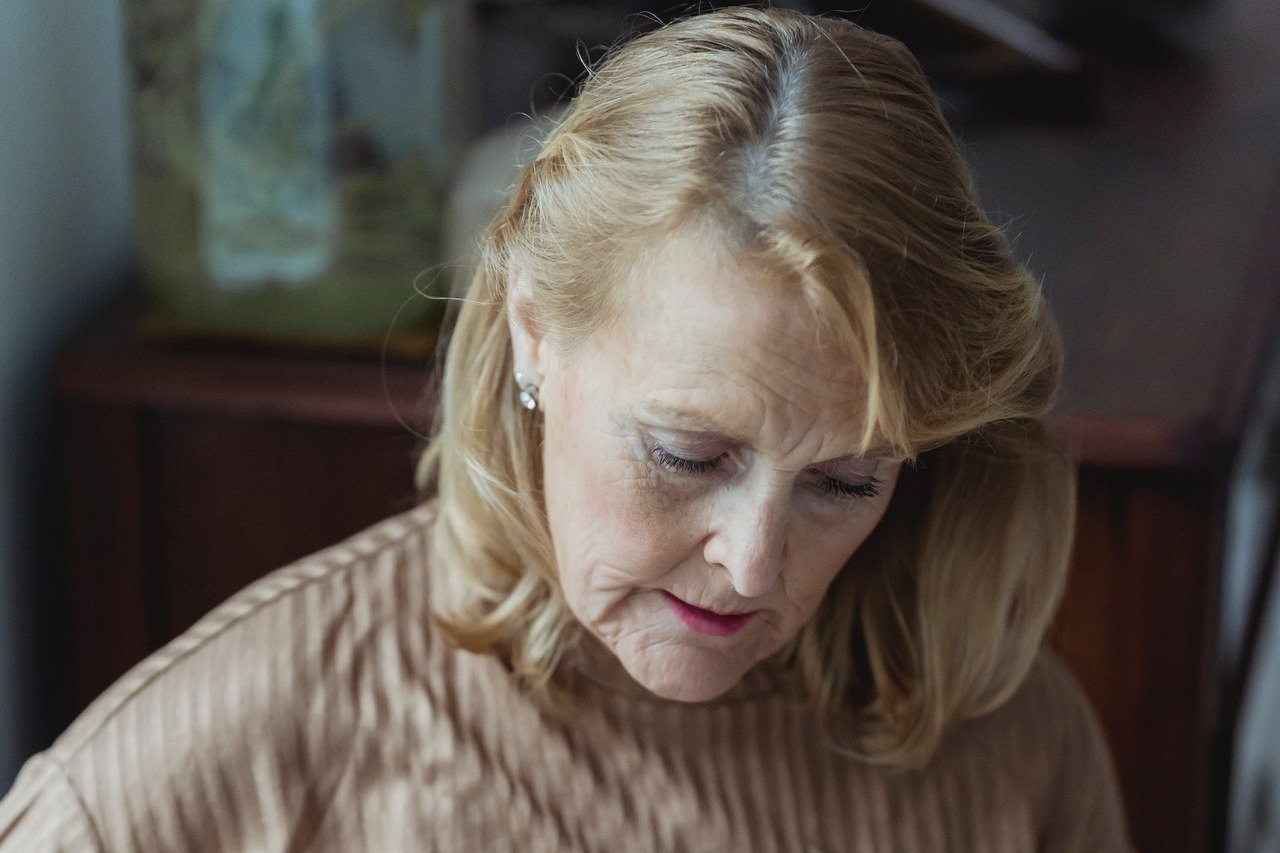 For illustration purposes only | Source: Pexels
"I came back to be close to Janice when she had Stella. But I never had a family of my own. I was wrapped in guilt over leaving you. I wanted to look for you, but I was scared of disrupting your life. I felt like I didn't deserve to find you. But now, it's a little urgent," the older woman revealed.
"What's going on, Aunt Emily? I didn't know what to say to Anna when you urged me to contact her," Stella wondered.
"I'm sick, Stella. Only Janice knows. But I've seen several doctors and they all gave me the same answer. I don't have much time left," Emily disclosed. They all gasped, and Stella bombarded her with questions, but Emily looked at Anna and continued.
"I wanted to leave everything to Anna. It's the least I could do," she added vehemently.
Anna looked at Ofelia with wide eyes and held her hands up. "No! I couldn't possibly accept anything. I have a good career too. I mean, we weren't rich or anything, but I studied hard, and now I'm pretty comfortable," Anna shared.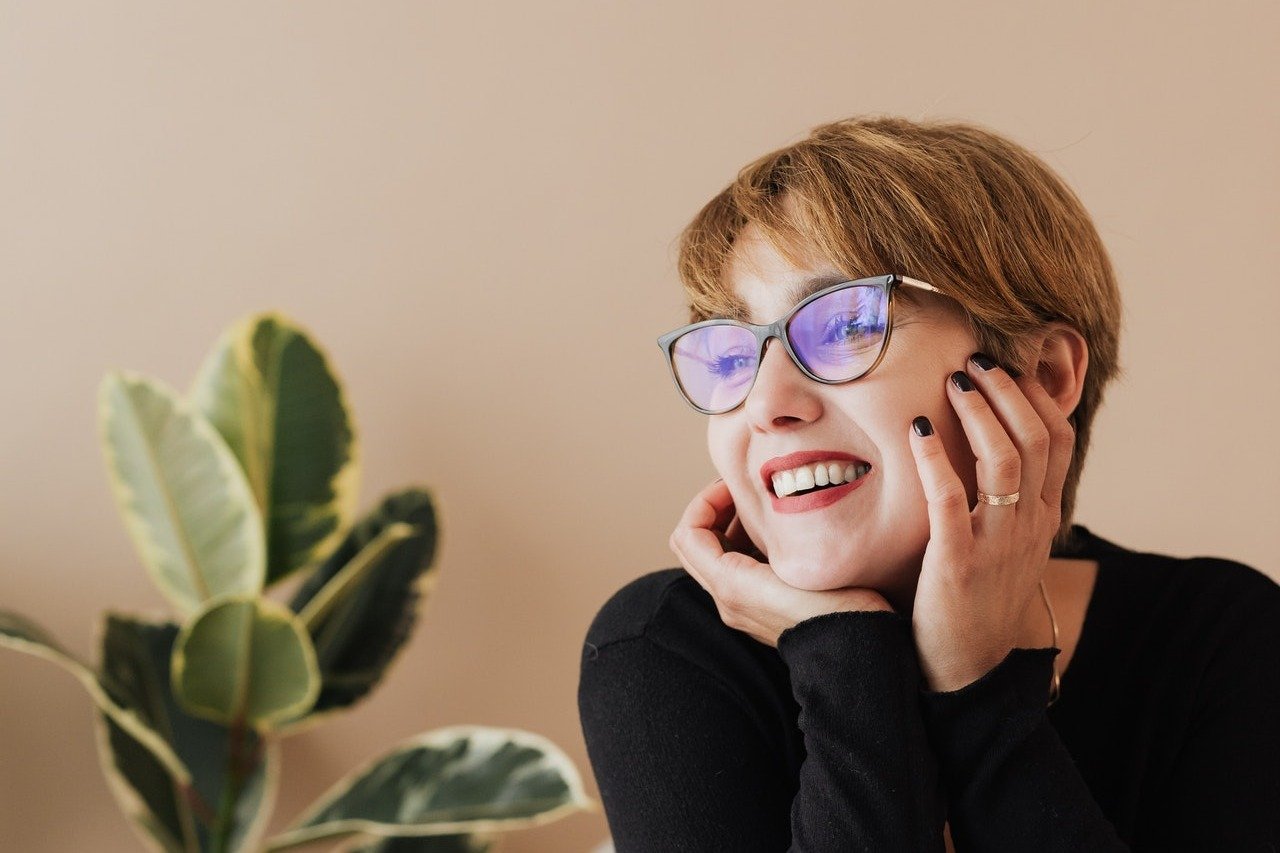 For illustration purposes only | Source: Pexels
"Oh, Anna. I know I can never atone for abandoning you like that. But this is the only compensation I can think of," Emily pushed.
"You already gave me what I wanted. I wondered why you had abandoned me, and now I know. I can't judge you based on your story, as I can see how guilt-ridden you were about it. That means you loved me, and a wonderful family found and loved me too," Anna clarified.
"That's so wonderful to hear," Emily added with tears falling down her face.
The rest of the conversation was much more pleasant. and after that day, Anna and Emily talked often and bonded. Anna wouldn't consider the older woman her mother but she was not a bad person.
Several months later, Emily was hospitalized as her disease had advanced. Anna and Ofelia came to the hospital with Janice and Stella. They were by Emily's side when she left this world.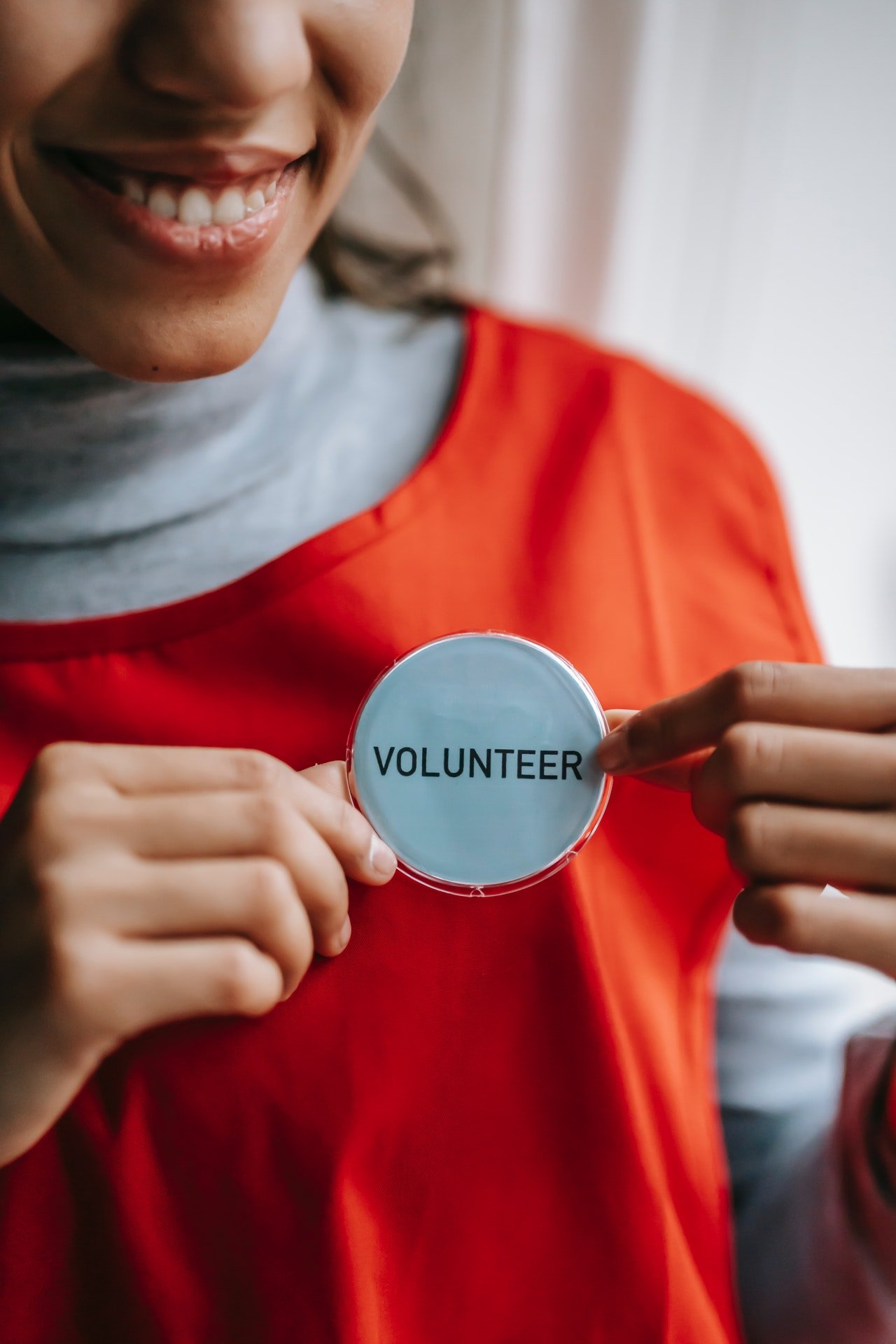 For illustration purposes only | Source: Pexels
Since Anna had refused Emily's money, the older woman willed all her possession to an organization that took in abandoned children and placed them with loving families. Anna, Stella, and Ofelia volunteered to help as often as they could.
What can we learn from this story?
There's an explanation for everything. Anna and her adoptive family wondered why she had been abandoned so cruelly. But they discovered what truly happened, and it wasn't as clear-cut as they imagined.
If you have the money, take a DNA test. As Ofelia told Anna, what's the worst that can happen? We have to take advantage of today's technology.
Share this story with your friends. It might brighten their day and inspire them.
If you enjoyed this story, you might like this one about a boy who thought his mother had died in a car crash until he met her years later.
This account is inspired by our reader's story and written by a professional writer. Any resemblance to actual names or locations is purely coincidental. All images are for illustration purposes only. Share your story with us; maybe it will change someone's life. If you would like to share your story, please send it to info@amomama.com.
Please fill in your e-mail so we can share with you our top stories!