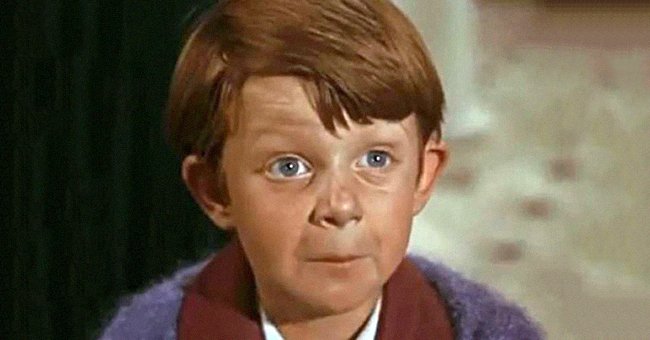 youtube.com/richardcranium90210
'Mary Poppins' Matthew Garber Died at 21 - Years Later Karen Dotrice Spoke about Her Regrets
Matthew Garber was a British child actor who died at 21 years after starring in the 1964 film "Mary Poppins." Years after his death, his co-star in the movie, Karen Dotrice, expressed her deepest regrets.
Matthew Garber was famous for playing Michael Banks in the 1964 movie "Mary Poppins." In the film, he starred alongside Karen Dotrice. The pair also starred in two other films.
Garber retired at an early age and died ten years after his retirement due to hepatitis. He was 21 when he died. His co-star, Dotrice, spoke about his death many years after. Find out more about Garber, his relationship with Dotrice, and what she said about him.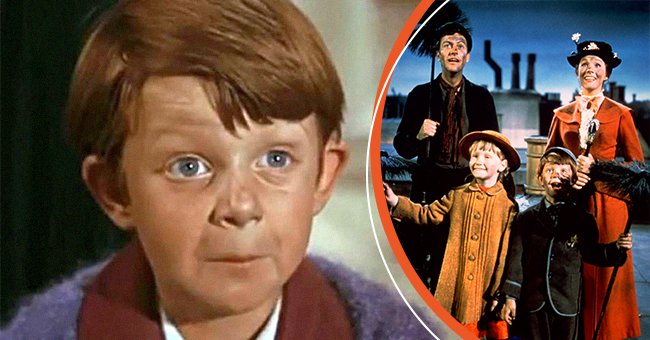 Left: Child actor Matthew Garber on a scene of "Mary Poppins." Right: Dick Van Dyke, Karen Dotrice, Matthew Garber, Julie Andrews in "Mary Poppins," USA, 1964, | Photo: Getty Images
GARBER'S EARLY LIFE
Garber was born on March 25, 1956, in Stepney, London. He studied at St. Paul's Primary School, Winchmore Hill, and Highgate School in Highgate, North London.
Garber was seen as a spirited and bright boy in his childhood and was known for enjoying playing pranks on his friends. He also enjoyed playing sports and reading.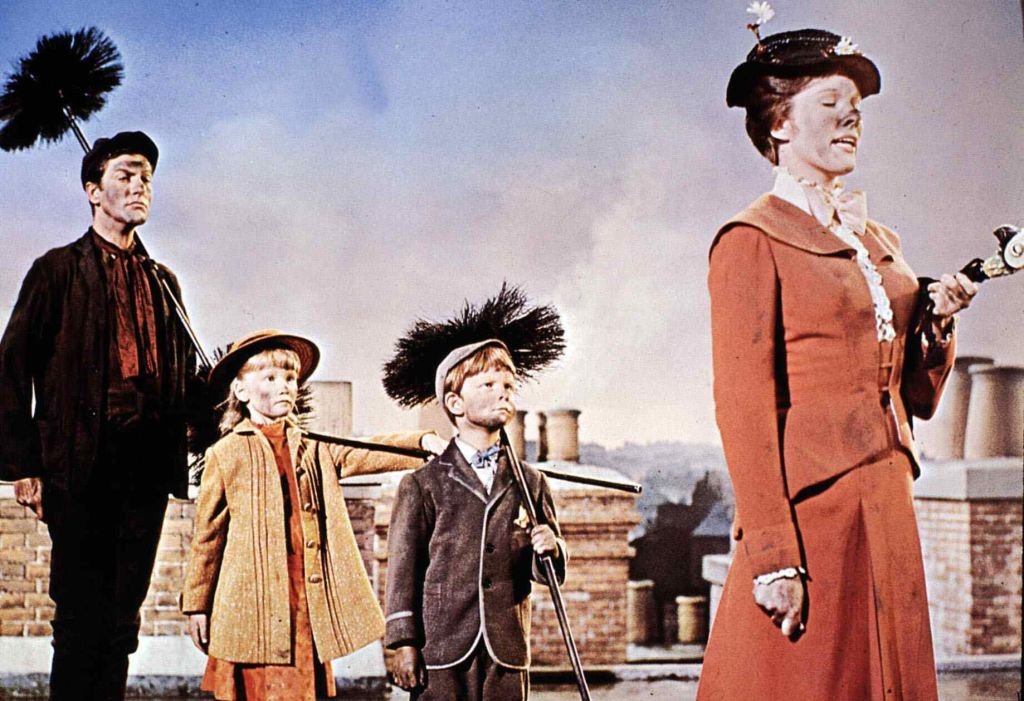 Matthew Garba, Dick van Dyke, Karen Dotrice, Matthew Garber and Julie Andrews Bert on a scene of "Mary Poppins." | Photo: Getty Images
GARBER'S CAREER
Dotrice's father and Shakespearean actor Roy Dotrice was a friend of Garber's family. Roy sought child actors and recommended Garber to Disney Company's casting department.
Garber made his screen debut at seven when cast in the film "The Three Lives of Thomasina" in 1963. He played the character Geordie McNab and starred next to Dotrice, who portrayed Mary MacDhui.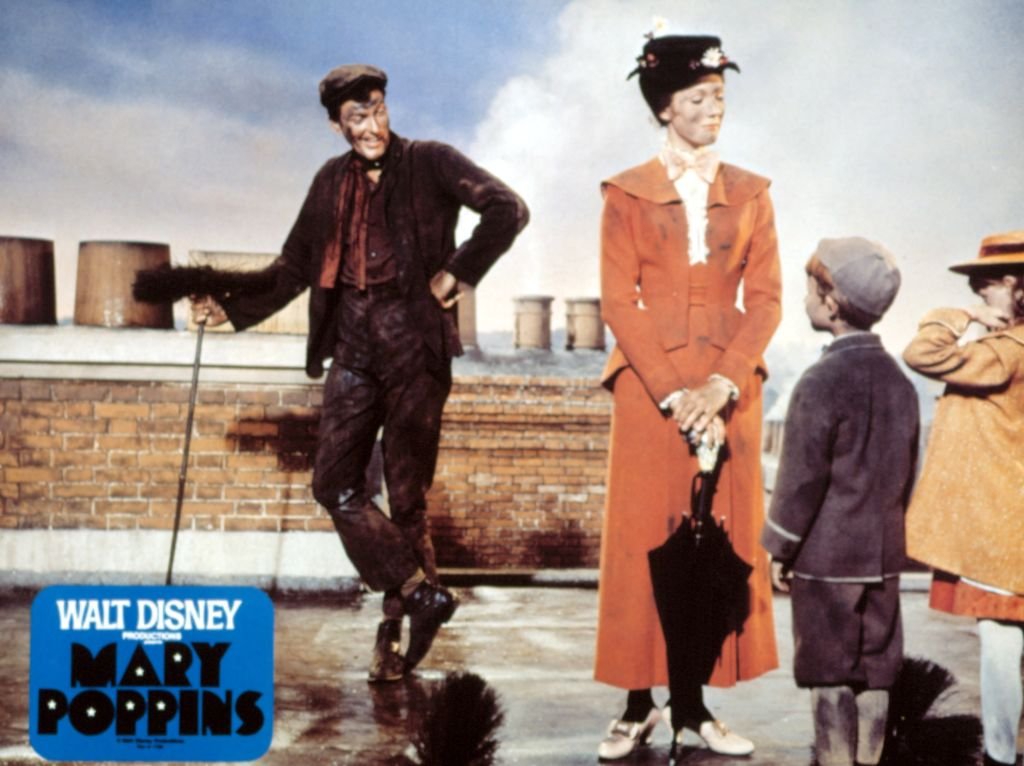 Matthew Garba, Dick van Dyke, Karen Dotrice, Matthew Garber and Julie Andrews Bert on a scene of "Mary Poppins." | Photo: Getty Images
After impressing audiences in that role, Garber got a bigger role in "Mary Poppins," in which he played Michael Banks, one of the kids the protagonist was looking after. Again, he starred next to Dotrice in the movie. She played Michael's sister, Jane Banks.
"Mary Poppins" was Garber's biggest movie role and remained the film he was most remembered for. The movie was hugely successful and won five Academy Awards.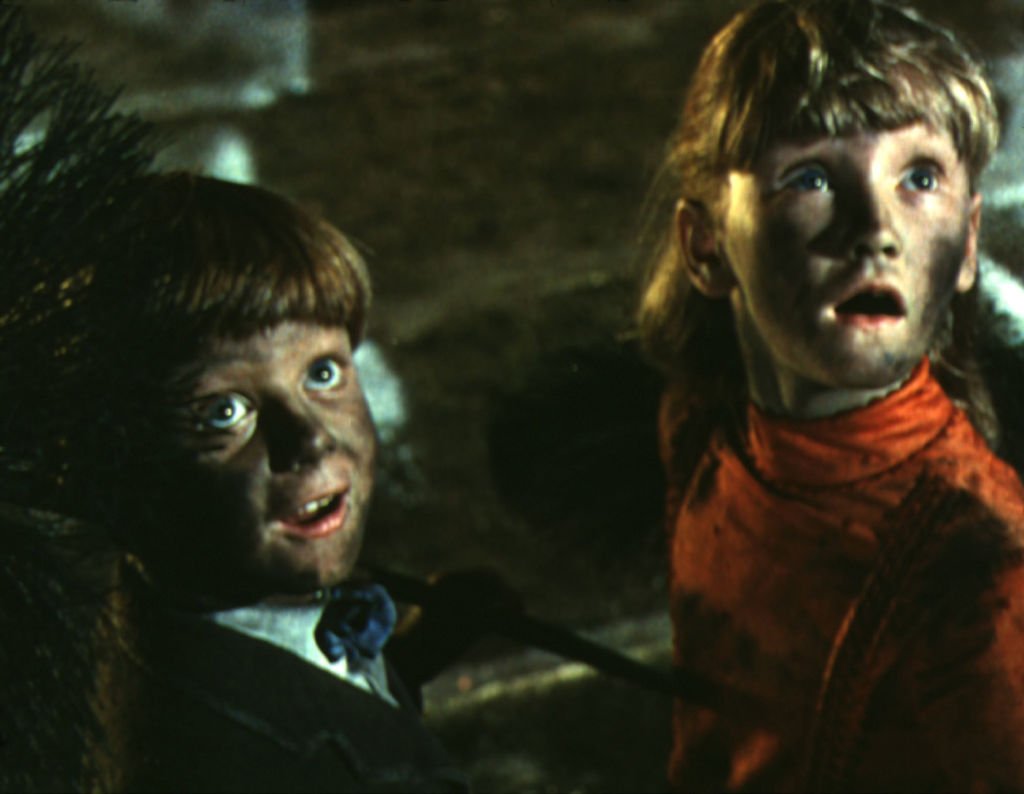 Karen Dotrice and Matthew Garber on a scene of "Mary Poppins." | Photo: Getty Images
It also helped to turn Dotrice and Garber into famous child actors as they were praised for their natural screen presence. Author Brian Sibley described the duo as charming, delightful young people and added a wonderful center for the film.
Garber and Matthew teamed up once more for their third film, "The Gnome-Mobile," where they played the grandchildren of a rich lumber mogul who stumbled across a gnome forest and were tasked to keep the gnomes from dying off.
However, unlike "Mary Poppins," "The Gnome-Mobile" did not enjoy much success at the Box Office.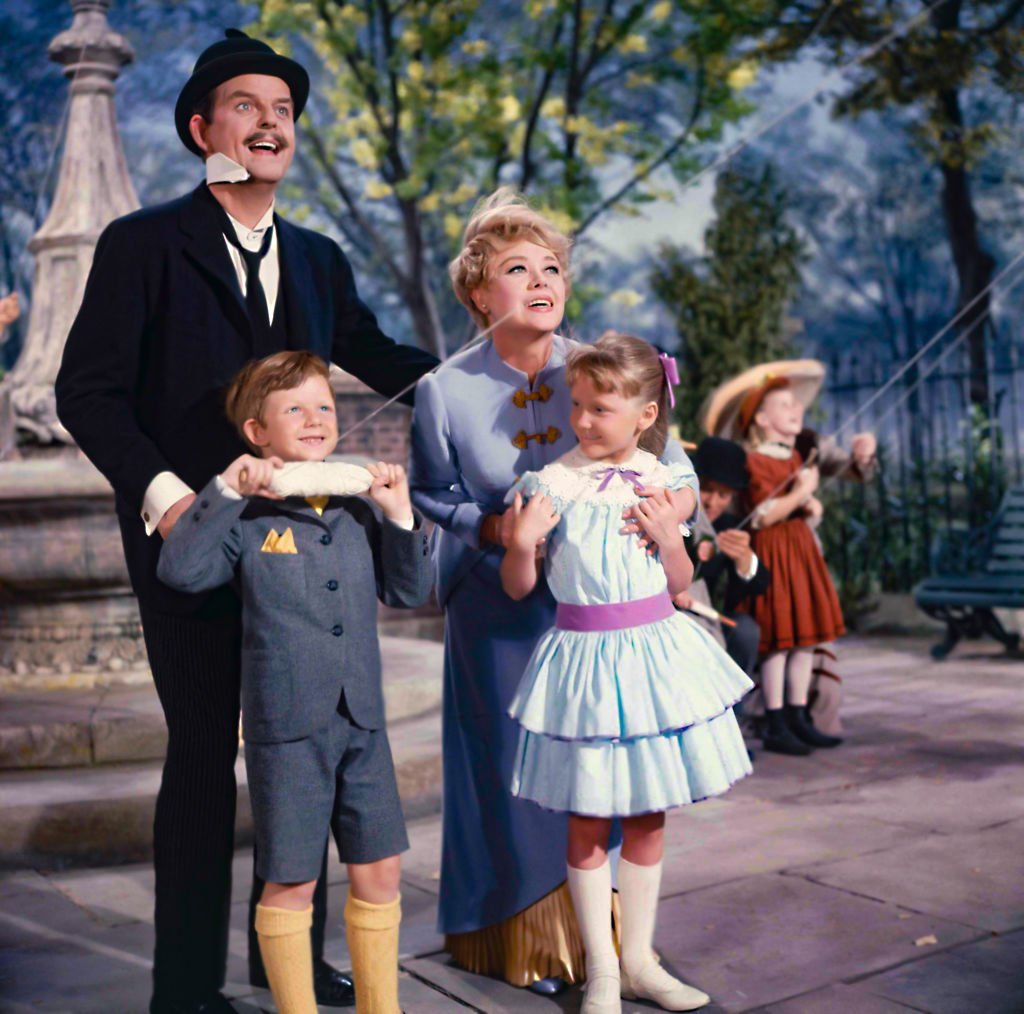 Actors David Tomlinson, Glynis Johns, Matthew Garber and Karen Dotrice in a scene from the movie "Mary Poppins." | Photo: Getty Images
GARBER'S LATER LIFE AND DEATH
"The Gnome-Mobile" turned out to be the last film Garber ever starred in as he retired at ten and returned to school for his studies. He graduated in 1972.
From 1976-1977, Garber was in India. There, he contracted hepatitis and returned to London in June 1977 to receive better healthcare. However, it was too late for him as the disease had already infected his pancreas.
He died soon after, on June 13, 1977, at the Royal Free Hospital in Hampstead, London. The official cause of his death was described as hemorrhagic necrotizing pancreatitis. He was 21, single, and had no children.
Garber's remains were cremated at St. Marylebone Crematorium, East Finchley, London. In 2004, he was posthumously recognized as a Disney Legend.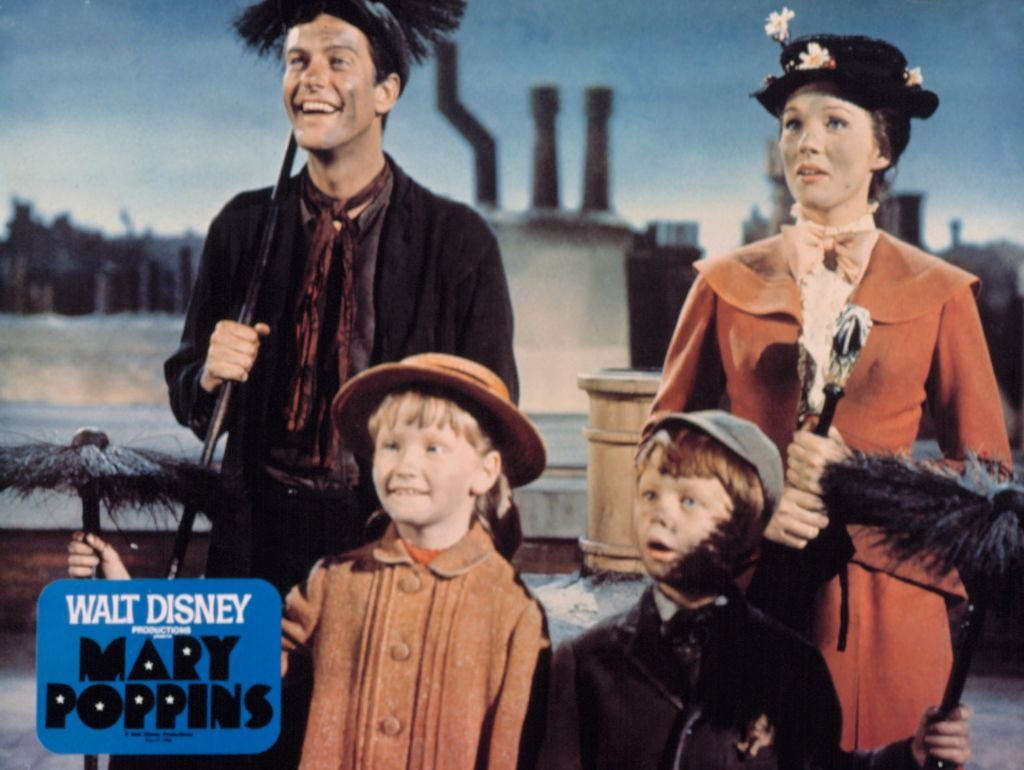 Matthew Garba, Dick van Dyke, Karen Dotrice, Matthew Garber and Julie Andrews Bert on a scene of "Mary Poppins." | Photo: Getty Images
REACTIONS TO GARBER'S DEATH
Having starred with Garber in three movies, it is understandable to think that Dotrice must have had a close bond with her co-star. However, that was not exactly the case.
Although she made another film appearance with Garber as a child, she never kept in touch with him after their last film together. However, she came to regret not doing so after his death in 1977.
While speaking at an interview to commemorate the 40th Anniversary Edition DVD release of "Mary Poppins," Dotrice revealed how she found out about Garber's death.
She recalled the actor's mom called to let them know he had passed away. Upon hearing the unexpected news, Dotrice was filled with regret and wished she had kept in touch with Garber over the years.
She wished she treated him more like a brother. However, the actress said Garber was eternal and indelibly printed in all his co-stars' minds. She also described him as an amazing little soul.
Garber's younger brother, Fergus, was only 13 when the actor died. Years later, he denied the claims that his late older brother contracted hepatitis by using drugs and said he probably did so by eating infected meat.
Julie Andrews, who played Mary Poppins in "Mary Poppins," also wrote about Garber in her memoir, "Home Work: A Memoir of My Hollywood Years."
Andrews said Garber had a mop of red hair, a ton of freckles, and a cheeky sparkle in his eyes. She also wrote that he was very unruly at times. According to Andrews, the crew was patient with Garber, who they could not help but love, although he cost them some time.
She said everything about him was authentic, including his grimaces, eyes squeezing shut in bright light, boundless enthusiasm, etc. Andrews concluded by describing her late co-star's death as a tragic blow to all of them.
"MARY POPPINS" SECRET DARK SIDE
Despite being ultimately successful, "Mary Poppins" had a secret dark side due to its cast members' personal lives.
For instance, the film's protagonist, Andrews, used swear words and smoked on set. At the same time, Dick Van Dyke, who portrayed Andrews' character, Poppins' ever-cheerful friend and potential love interest, Bert, was an alcoholic.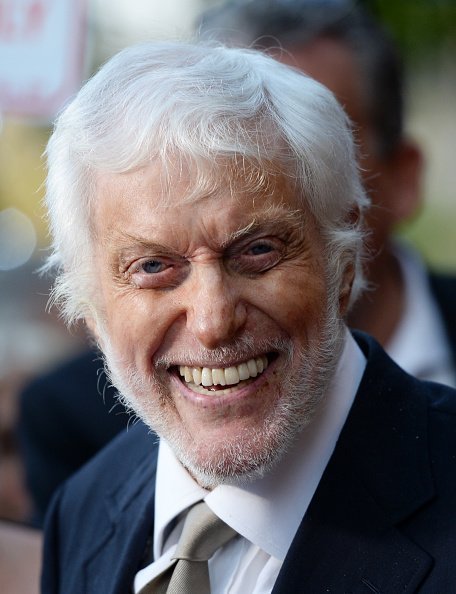 Dick Van Dyke at Vitello's in Studio City, California on June 13, 2019. | Photo: Getty Images
Van Dyke struggled with suicidal thoughts even while dancing around and singing on the set and in the film. Also, the writer of the original Poppins novels disagreed with the movie's producer, Walt Disney.
Despite the challenges behind the scenes, "Mary Poppins" turned out to be a family favorite and remains a classic to this day.
Dotrice did not find the film's success surprising. She said that despite the backstage events, the whole cast knew they were part of something special.
Dick Van Dyke attends the 43rd Annual Kennedy Center Honors at The Kennedy Center on May 21, 2021. | Photo: Getty Images
The film's cast went on to enjoy successful Hollywood careers. Andrews became a Hollywood sensation while Van Dyke overcame his troubles and became one of the most familiar faces on television.
Meanwhile, Dotrice stopped acting at 24 as she felt she should get married and have kids. Although Garber has passed away, he remains a huge part of the film's success and will never be forgotten.
Please fill in your e-mail so we can share with you our top stories!