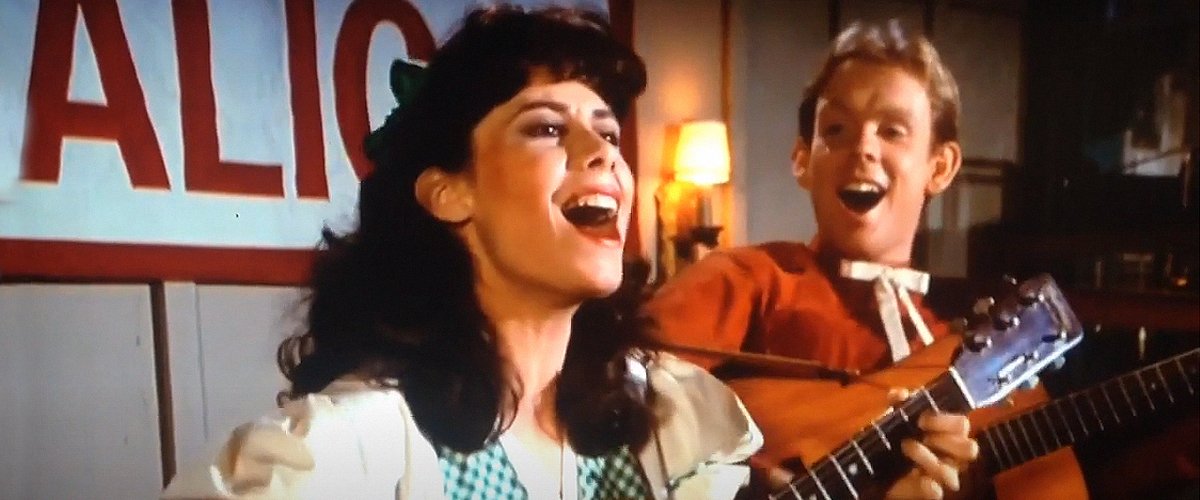 youtube.com/Cheyenne Burns
Inside 'The Waltons' Star Jon Walmsley's Real-Life Wedding to TV Wife Officiated by TV Dad
Jon Walmsley is a determined young man who made his way in entertainment through hard work. Also, he had a charming and likable personality. Let's meet the actor who had his real-life wedding to his actress wife officiated by his TV dad.
"The Waltons" star Jon Walmsley became a household name after his time on the American family series, which brought smiles to the majority when it aired.
His role in the drama endeared many to the onscreen production, as Walmsley passionately brought to life his TV self. It was easy to relate to his character Jason who depicted the struggles faced by an older sibling excellently. The topping on this was his exceptional love for music.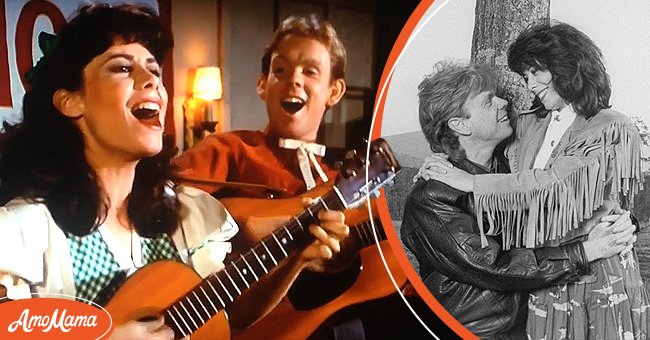 A picture of "The Waltons'' star Jon Walmsley and his onscreen and offscreen wife, Lisa Harrison | Photo: Youtube.com/Cheyenne Burns
While Walmsley tugged at the heartstrings of a million viewers, he also had a reputable character which made him easily accessible by his co-stars and crew members.
Before the show ended, he married Lisa Harrison, who made her acting debut shortly after their union. The ceremony between these two was officiated by Jason Walton's dad, played by Ralph Waite.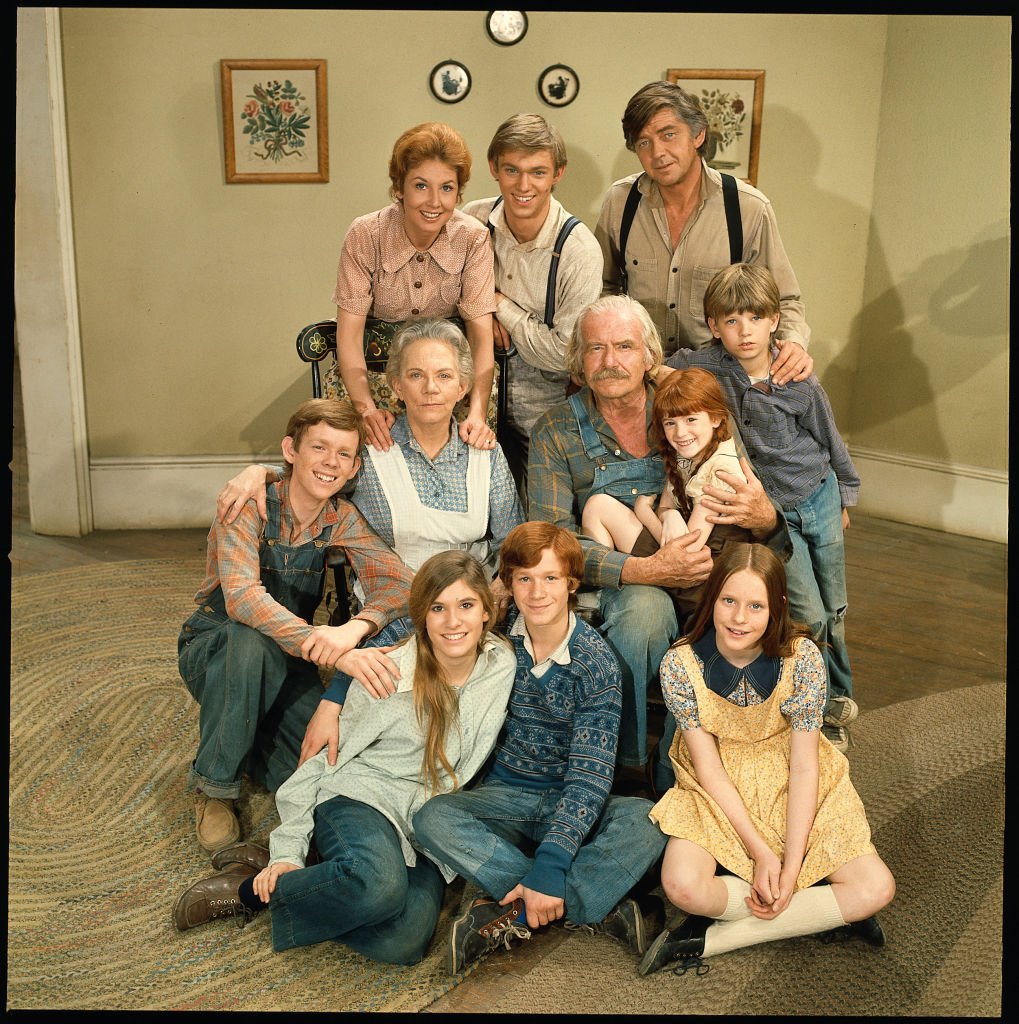 The cast of the hit television series "The Waltons" poses for a promotional photo on January 1, 1972. | Photo: Getty Images
ABOUT JON WALMSLEY
Walmsley made it big on the series and other TV features, but his first love has always been music. After moving with his family to the U.S. from England, he quickly developed his musical prowess and started to show it off publicly by singing and playing the guitar at open sites.
As a young boy, his impressive skills were eye-catching, and Hollywood producers soon noticed his brilliant talent after he competed on a talent show that aired on local TV.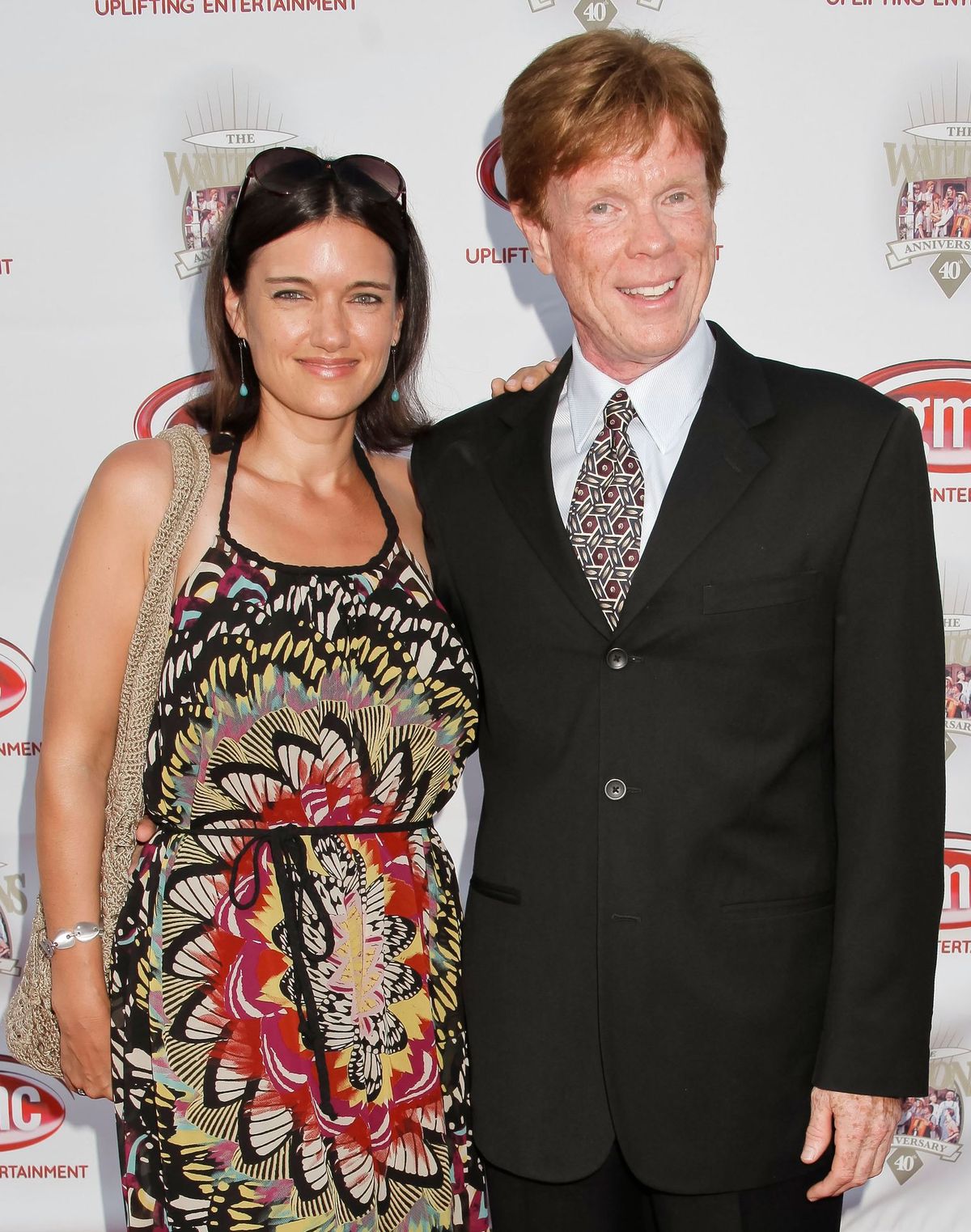 Jon Walmsley and a guest at the "The Waltons" 40th anniversary reunion on September 29, 2012. | Photo: Getty Images
This birth marked a new phase in his life, as the young man began appearing on different onscreen works like "The Bill Cosby Show," "Adam-12," "My Three Sons," "Daniel Boone," "Nanny and the Professor," and "Combat."
WALMSLEY'S FIRST WEDDING
Lisa Harrison became Jon Walmsley's bride in 1979 after she grew fond of the actor. Of course, they both fell in love with each other, but that was after Harrison noticed and became interested in Walmsley.
Harrison was not yet in the showbiz at the time, but her mother, Noreen Stone, an actress turned scenarist, had an idea of how it worked. The younger lady was so smitten by Walmsley's onscreen performance on "The Waltons" that she became fond of watching the show.
Meeting the actor was sort of like a fairytale movie. The actor was in bed, recovering from mono, when he laid eyes on the charming beauty. A friend had brought her by and within weeks, they sparked up a bond, and she relocated to his home.
Despite their attraction and love for each other, they took their time and did not hastily make their way to the church to exchange wedding vows until after three years.
In 1979, after deciding to be husband and wife, the couple hosted an outdoor Malibu ceremony with Waite—Walmsley's TV dad— as the officiating minister.
Waite doubled as a certified minister from the United Church of Christ. While he officiated the ceremony, he revealed that it was hard to take on any role, in reality, not knowing whether to be a father, friend or minister.
For the event, many stars from "The Waltons" trooped in to support their friend. Michael Learned, who played Mama Walton, confirmed that the duo was a perfect match. She gave up the couple her house for the day to use as a reception venue.
John Ritter, who played the role of a minister on the family series some years ago, also graced the event and joked that he should have been the real-life coordinator.
On that special day, Walmsley, alongside his wife, serenaded their guests with special lyrics from a sweet song they co-wrote.
The actor proved that, in reality, he loved music and added that when the show ended, he would take on music full-time. The couple remained married for a long time, from 1979 to 2008, and they share a daughter named Brighton Walmsley.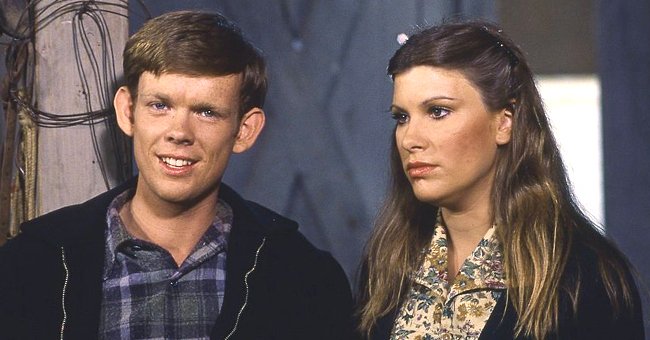 Jon Walmsley (as Jason Walton) and Judy Norton Taylor (as Mary Ellen Walton) on the set of "The Waltons," September 20, 1977 | Photo: Getty Images
WHO IS LISA HARRISON?
Harrison is an American native who started acting after her marriage to Walmsley. The pair later featured on the show as a couple, six months after their real-life union. Harrison starred in seven episodes of the show and later reprised her role in three "Walton" reunion films in 1990.
The acting was not the only thing Harrison loved doing best. She was a skilled musician who showcased her talent during the family series, as the duo performed a song, "The Gold Watch," in season 9 of the series.
RARE FACTS ABOUT JON WALMSLEY
Walmsley was never one to brag about anything he could not control or services he was incapable of providing. The actor did not settle for only acting jobs, he also branched into other sources of entertainment.
He is an accomplished multi-instrumentalist; he writes good songs and produces amazing works—his credibility streams across different genres, including country, classic pop-rock, and blues.
The multi-faceted celebrity had worked with a chain of successful artists like David Pack, Richard Marx, Spencer Davis, Jackie Lomax, John Mayall, and Michael McDonald.
His musical prowess was recognized before and after his appearance on "The Waltons." The instrumentalist can proudly boast of recording content for numerous onscreen works, including "Seventh Heaven," "The Secret Life of an American Teenager," and "8 Simple Rules."
WHERE IS JON WALMSLEY NOW?
The man who played Jason Walton is now a veteran star. He is 65 years old and lives a composed and private life in his birth country, Britain.
The actor resides in his home in Cornwall, Britain, with his wife, Marion. Their life is very intimate for him, and not many people recognize him from the family series, as his appearance has changed.
Apart from the easy transportation and lifestyle Cornwall provides, Walmsley appreciates the area because of its serenity, the farm view, coastal path, and great dishes.
For now, he is enjoying retirement, even though he still gets to work on a few musical projects now and then like his first blues debut, "Goin' To Clarksdale," which he released in 2017.
Please fill in your e-mail so we can share with you our top stories!