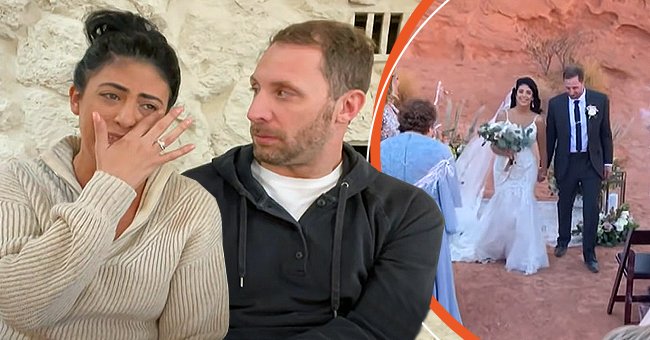 YouTube.com/Inside Edition
Bride Is 'Shattered' When She Had to Get Married without Her Family Present
A bride's dreams fell apart when her family couldn't be with her on her wedding day. Sadly, she had to walk down the aisle without her loved ones by her side.
Everyone wants their wedding day to be extra special. Having the opportunity to celebrate such a memorable occasion with your near and dear ones is something we all want to cherish.
However, things don't always go as planned, and something similar unfolded for a Chicago couple whose big day plans went awry after the bride's parents missed the wedding due to canceled flights.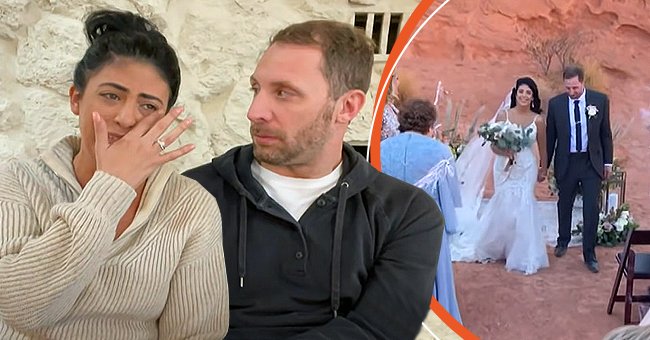 Hlavaty and Romano's wedding day plans were ruined due to Southwest Airlines canceling flights. | Photo: YouTube.com/Inside Edition
Kimberli Romano and Kyle Hlavaty tied the knot in a weekend wedding in Las Vegas in early October. They were expecting their families to fly in soon, but Southwest canceling the flights ruined everything. Talking to CNN, Romano said:
"That was probably one of the most difficult things I've ever had to do was to get married without my parents (sic)."
The bride also shared that she and her husband tried their best to find alternate flights for her family. They even went to the Las Vegas airport to talk to an agent, but nothing helped.
The newlyweds realized something was wrong when one of the bridesmaids had her flight delayed. Then the morning before the wedding was to take place, they discovered that Romano's parents couldn't make it to the ceremony. She also shared:
"I had to get married without a single member of my family present, and that was really upsetting and that's just something I can never get back (sic)."
Even worse was when the bride's parents also experienced a canceled flight out of Chicago. After driving to Milwaukee, they found out that their rebooked flight had also been canceled, which was very upsetting for them.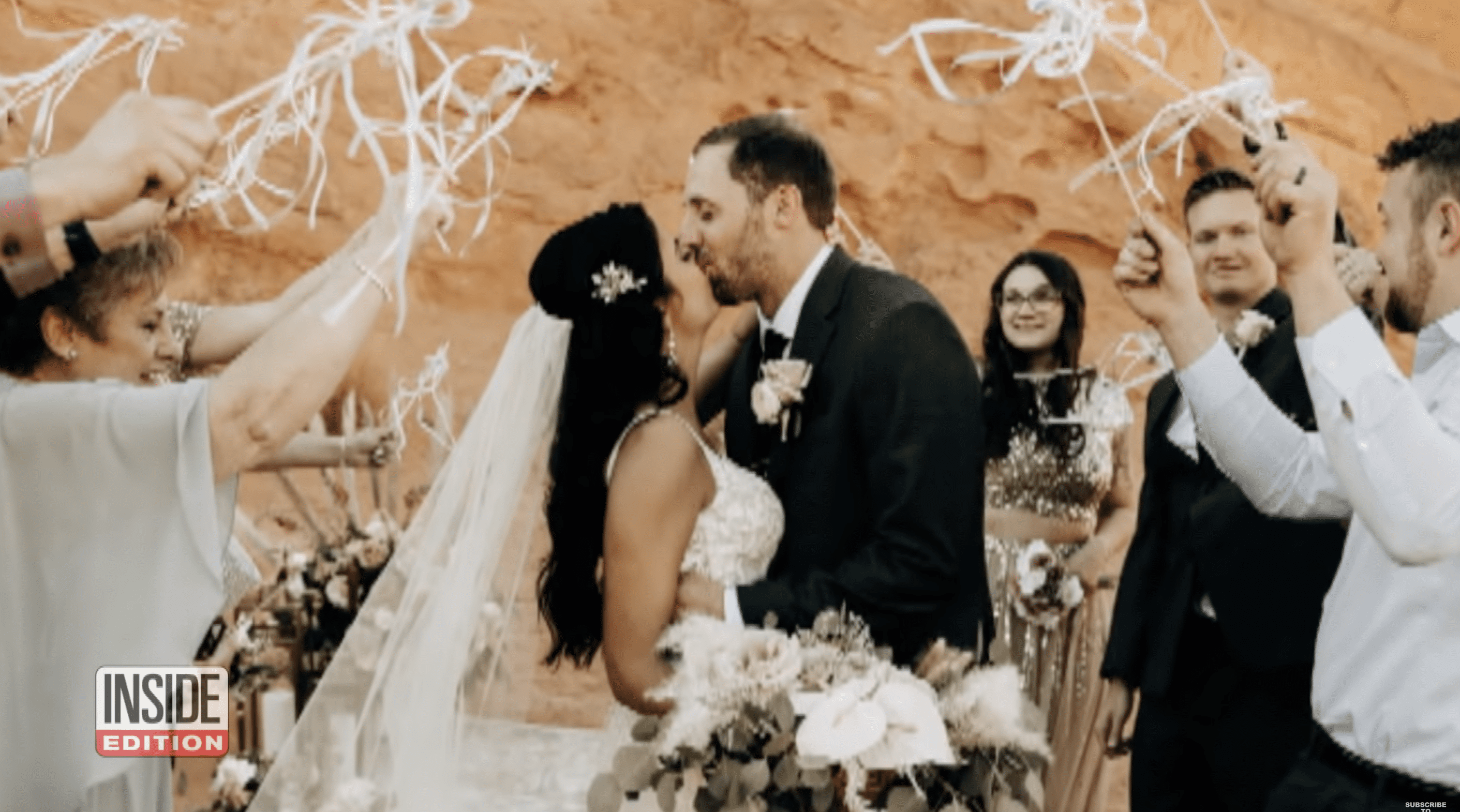 Hlavaty and Romano got married in Las Vegas without the bride's parents. | Photo: YouTube.com/Inside Edition
Romano shared that at one point, she and her husband even thought of postponing their wedding because they didn't want to celebrate without their loved ones. However, her parents encouraged her to go forward with it. She also expressed:
"My heart was shattered when I got the notification that that flight had been cancelled as well."
The wedding took place with only 18 guests, including Hlavaty's mother and aunt. Romano's parents made a virtual appearance through FaceTime.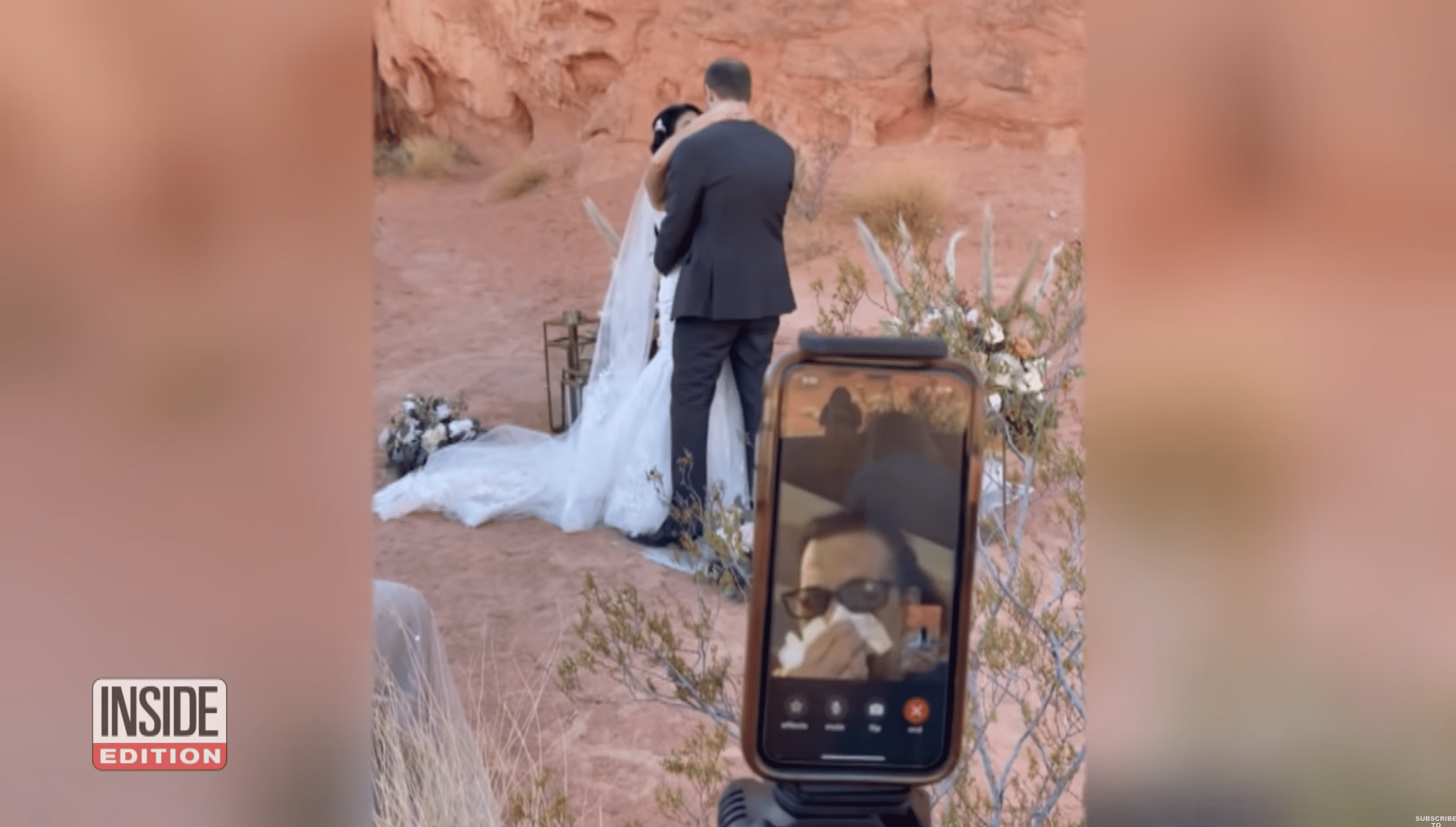 Romano's parents attended the wedding through FaceTime because of flight cancelations. | Photo: YouTube.com/Inside Edition
The bride also added that she's expecting an apology from Southwest Airlines for ruining her special day. According to Southwest, around 2,500 flights were canceled due to bad weather and air traffic control in the first week of October.
Moreover, the CEO of Southwest Airlines said that he was aware of the inconvenience caused and apologized to all the customers who were affected because of it.
The newlyweds are currently enjoying their honeymoon and plan to celebrate their wedding with their loved ones once they return, without any further disruptions.
Please fill in your e-mail so we can share with you our top stories!