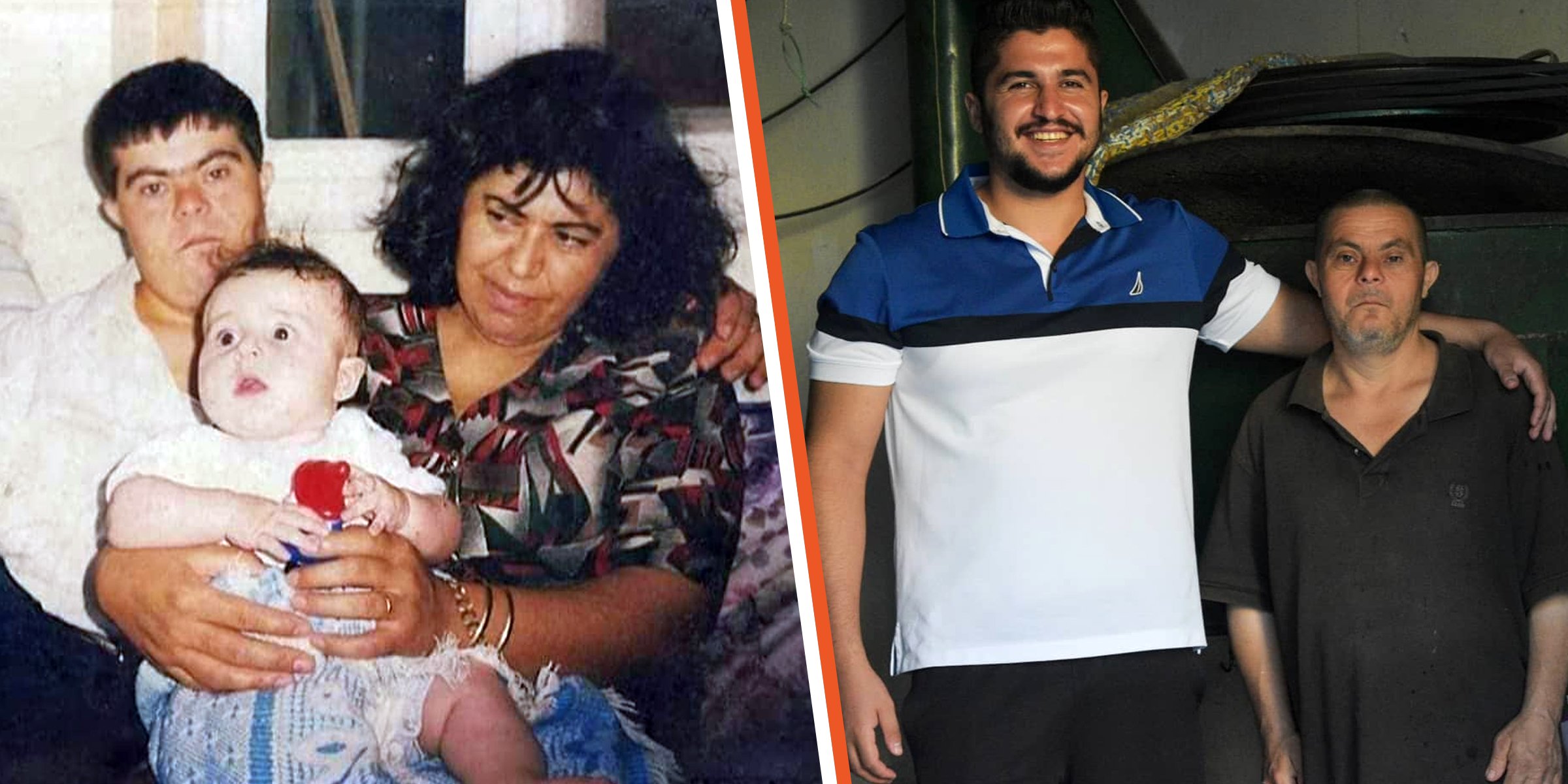 instagram.com/saderissa
Dad Works Hard to Make Son a Doctor despite People Thinking He Should Not Have Kids

When a man welcomed a child into the world, he was thrilled. However, he had a condition that caused many people to judge and stereotype him. Grab your tissues because his touching story will pull at your heartstrings.
People with Down syndrome face many challenges, but their condition does not make life unliveable. While many think they cannot have kids, this is false. Adults with the condition can conceive—and it is a decision often met with criticism.
The Down syndrome society shared that in a couple where one parent has the condition, there is a 35% to 50% chance the baby will inherit it. Often, their kids are born perfectly healthy, like the child of a proud father from Syria.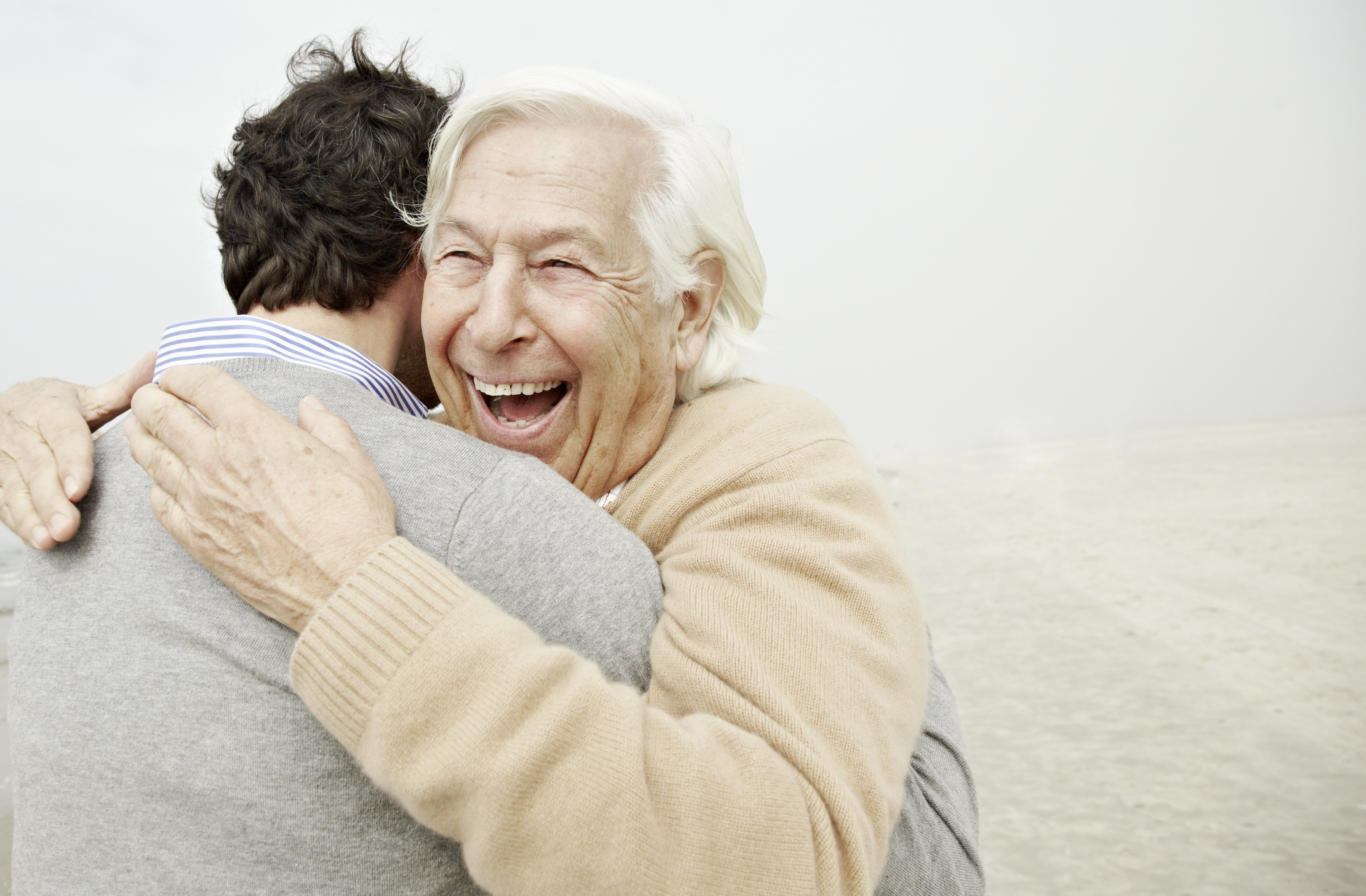 A happy father hugs his son. | Source: Getty Images
HE WAS A LOVING FATHER
Jad Issa was born with three copies of chromosome 21 instead of two. However, he did not let Down syndrome hold him back. Despite delayed development and various other challenges, Jad grew into a hardworking young man.
He reached milestones many never thought he could. One of the most significant came in the form of a relationship. Jad fell in love and got married to a beautiful woman, and miraculously, she fell pregnant.
The dad-to-be vowed to do everything in his power to ensure his infant had a wonderful childhood and many opportunities. When baby Sader was born, the family was delighted.
HE WORKED HARD TO PROVIDE FOR HIS SON
The beautiful child meant the world to the family, and Sader was healthy and happy. Jad spent lots of quality time with his son and worked long hours in a local factory to provide for him.
Sader shared:
"[My dad] changed some of the earlier judgments about his capabilities because he had started working and had started his career in the local factory that he still works in until this day."
He continued: "Not so many people thought he could do this hard physical work, but he has been doing it for more than 25 years now."
HIS FATHER INSPIRED HIM
The proud father made many sacrifices to enable Sader to pursue the future and life of his dreams. The child grew into an intelligent student and hoped to become a doctor.
Thanks to Jad's devotion and commitment, his son's hopes and dreams were fulfilled. Sader expressed:
"For [my father] only sky is the limit, despite being looked at as someone not worthy of accomplishing anything important here he is today inspiring hundreds of thousands ... just being the man who he is."
Jad was also a well-known figure in his community, and while people might have doubted him, they soon realized he was a fighter with a heart of gold. The cheerful father shared kindness and joy wherever he went, especially in his home.
HIS SON BECAME A DOCTOR
Sader adored his one-of-a-kind dad and would not change him for anything. He said: "I'm proud of my father. Throughout my life, he has been the greatest support for me when I needed it."
Jad was doubly proud of his child, who worked hard to attain his success as a doctor. The young man could see the joy in his father's eyes and knew that his achievements were significant for many reasons.
He noted:
"Yes, [he had] Down syndrome, but [he] raised this man and did everything in [his] power to make [his son] a doctor and help others."
HE SHARED HIS EXPERIENCE WITH OTHERS
Sader is often asked questions about his father, and the young man is always happy to share his experiences. Many people are curious about his parents' relationship.
Sader believed that two people could love each other, even if one has Down syndrome. He added:
"I believe if the two partners were on the same page then why not get married? They are intellectually suitable for each other; very simple but loving and caring people."
Sader was on a mission to raise awareness for parents, especially dads, with Down syndrome. The likelihood of a man with the condition becoming a father is rare, so Sader hopes his story will enlighten people.
THE VARYING OPINIONS ABOUT HIS DAD'S CHOICE
Sader found six cases similar to his and wanted others to know that people with Down syndrome can be parents. He shared: "We really appreciate parents who have told me that we gave them hope for a better future for their kids."
There are varying opinions about whether adults with Down syndrome should have children. Many people choose to abstain and avoid potentially risky pregnancies, but some stay open to the possibility, and Sader is grateful his dad took a chance.
HIS MESSAGE FOR THE WORLD
Their beautiful family shows that stereotypes must be broken and displays the beauty found in previously heartbreaking situations. Sader had a message for those who believed people like his father should not have kids.
He stated: "For many people, the idea of a woman pregnant with a Down Syndrome baby may be the worst scenario. You can expect a possible [resort] to abortion. If my grandmother [were] convinced of this idea, I wouldn't be here with you."
LET US ALL BE HUMANS
Despite what others might have encouraged her to do, Sader's grandmother was brave for choosing to keep her son, Jad. Her decision has led to a lineage of love and hope for the millions of other families who experience Down syndrome.
Sader said:
"It is almost impossible to predict what someone else on this Earth is capable of doing. Let us all be free from the labels we put on each other ... let us all be just HUMANS."
The son continues to share his admiration for his incredible father online, and their family's story encourages others who face similar realities. They are an inspiration and prove that anything is possible with love and support.
Click here for another story about a father who did everything to ensure his son had the best life possible. The little boy was abandoned by his mom, but thankfully his dad was there for him.
Please fill in your e-mail so we can share with you our top stories!
The information in this article is not intended or implied to be a substitute for professional medical advice, diagnosis or treatment. All content, including text, and images contained on news.AmoMama.com, or available through news.AmoMama.com is for general information purposes only. news.AmoMama.com does not take responsibility for any action taken as a result of reading this article. Before undertaking any course of treatment please consult with your healthcare provider.