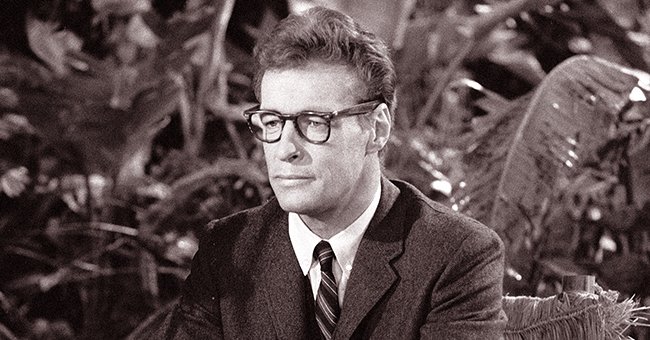 Getty Images
Inside Russell Johnson's Life after "Gilligan's Island" Including Losing Only Son of 39 Years
Fans remember Russell Johnson for playing the Professor on "Gilligan's Island." However, other than his acting career, the late actor tried to make a difference in the field of AIDS activism. Here's why he did that.
Born on November 10, 1924, Russell Johnson had humble beginnings, growing up in a Philadelphia orphanage from 9 to 18 years old. His father died, and his mother, who had six kids, could not afford to keep him and another brother of his at home.
He attended a private boarding school for fatherless boys in Philadelphia called Girard College. After high school, he enlisted in the United States Army Air Forces as an aviation cadet.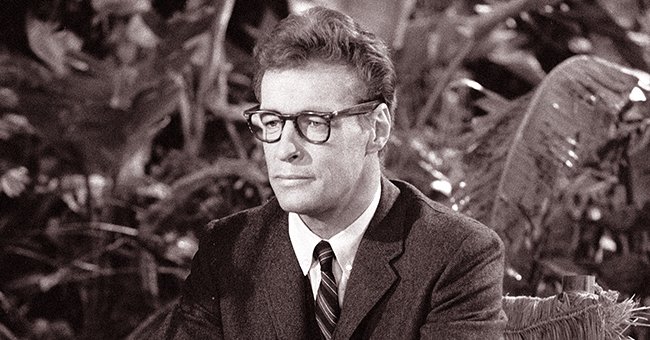 Russell Johnson appears in the "Gilligan's Island" episode "Forget Me Not" in March 1965 | Source: Getty Images
LIFE IN THE ARMY
Upon completing his training, he was then commissioned as a second lieutenant, flying 44 combat missions in the Pacific during World War II. While on a mission on March 4, 1945, Johnson's plane and two others were shot down.
While in the Philippine Islands, he encountered anti-aircraft fire, and he and his comrades had to ditch in the sea off of Mindanao. He broke both his ankles, and his bomber's co-pilot was killed in the flight.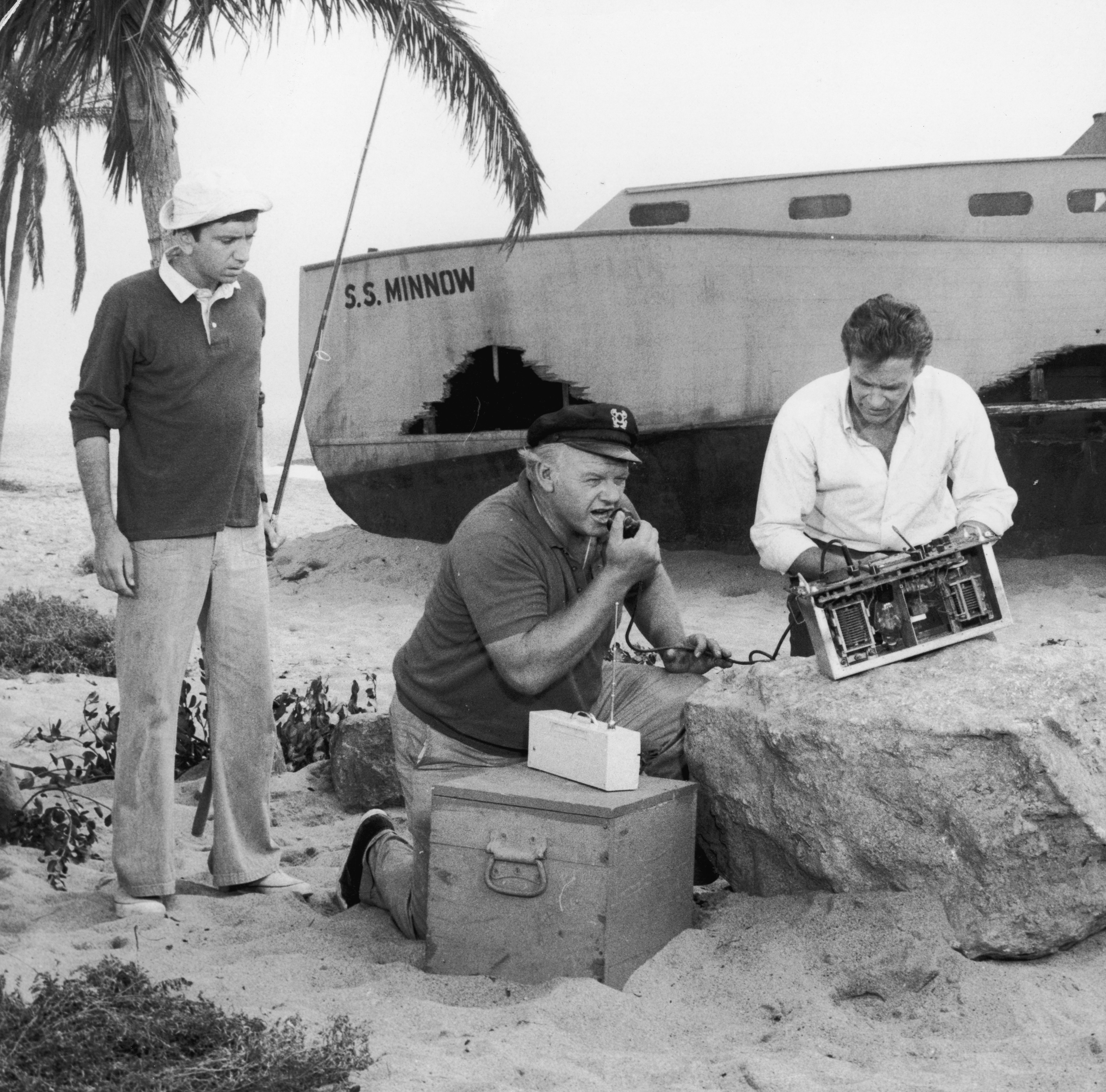 Bob Denver, Alan Hale Jr., and Russell Johnson on the set of "Gilligan's Island" circa 1966 | Source: Getty Images
BEING AWARDED FOR HIS BRAVERY
Following the incident, Johnson received a Purple Heart for his injuries. He was also awarded the Philippine Liberation Ribbon, Asiatic-Pacific Campaign Medal, Air Medal, and the World War II Victory Medal.
He was honorably discharged as a first lieutenant following the war, joining the United States Air Force Reserve. After his army career, he then took acting studies at the Actors' Lab in Hollywood.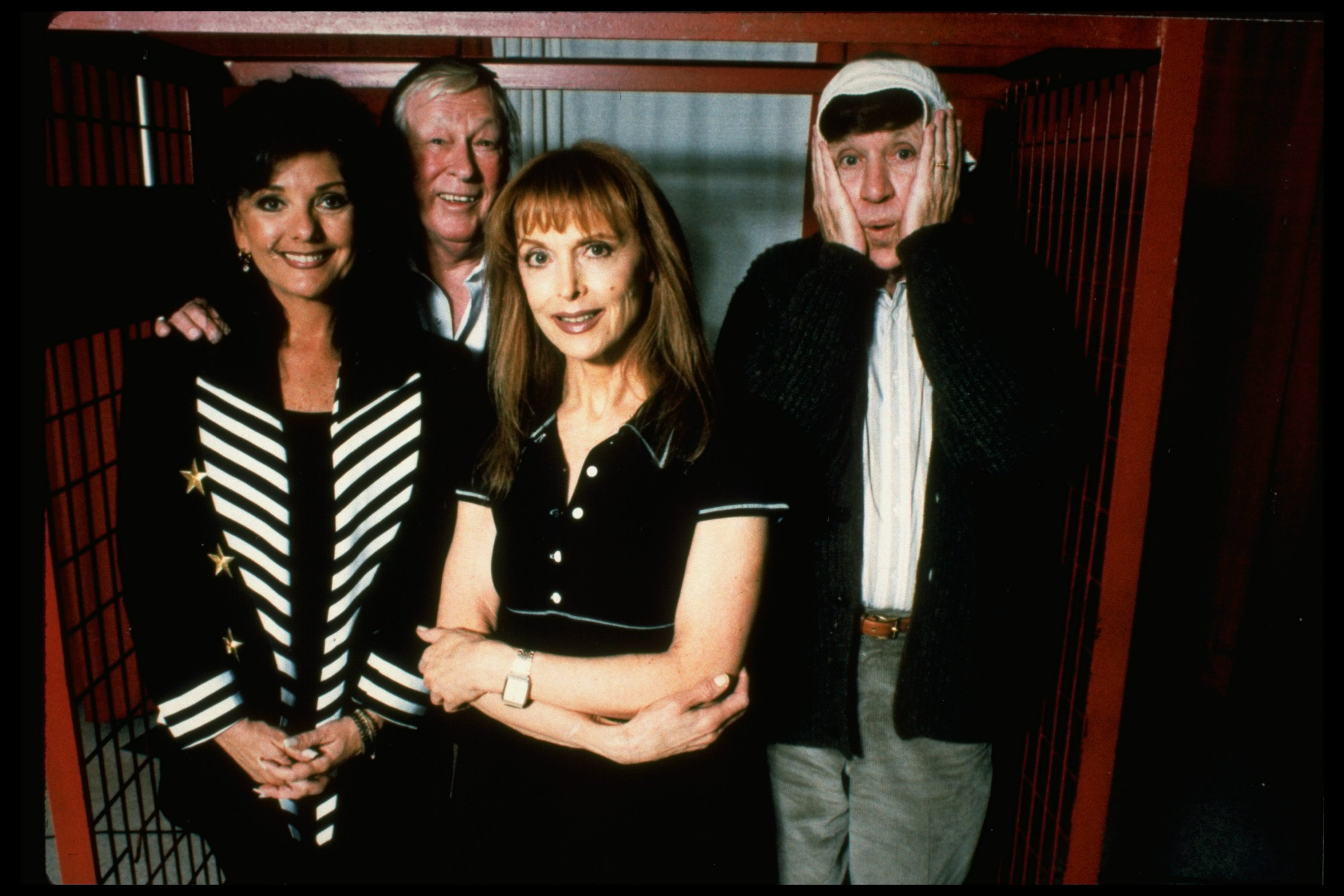 Dawn Wells, Russell Johnson, Tina Louise & Bob Denver fr. TV's Gilligan's Island at trading card show in 1995 | Source: Getty Images
THE START OF HIS CAREER
His plans were never to become an actor, let alone spend decades of his life starring as the antagonist in several TV shows and movies. In 1952, he landed a role in "For Men Only," a film about hazing in a college fraternity.
He then went on to star in "Law and Order" before some short-lived series. His breakthrough role came when he reluctantly agreed to give "Gilligan's Island" a chance by auditioning.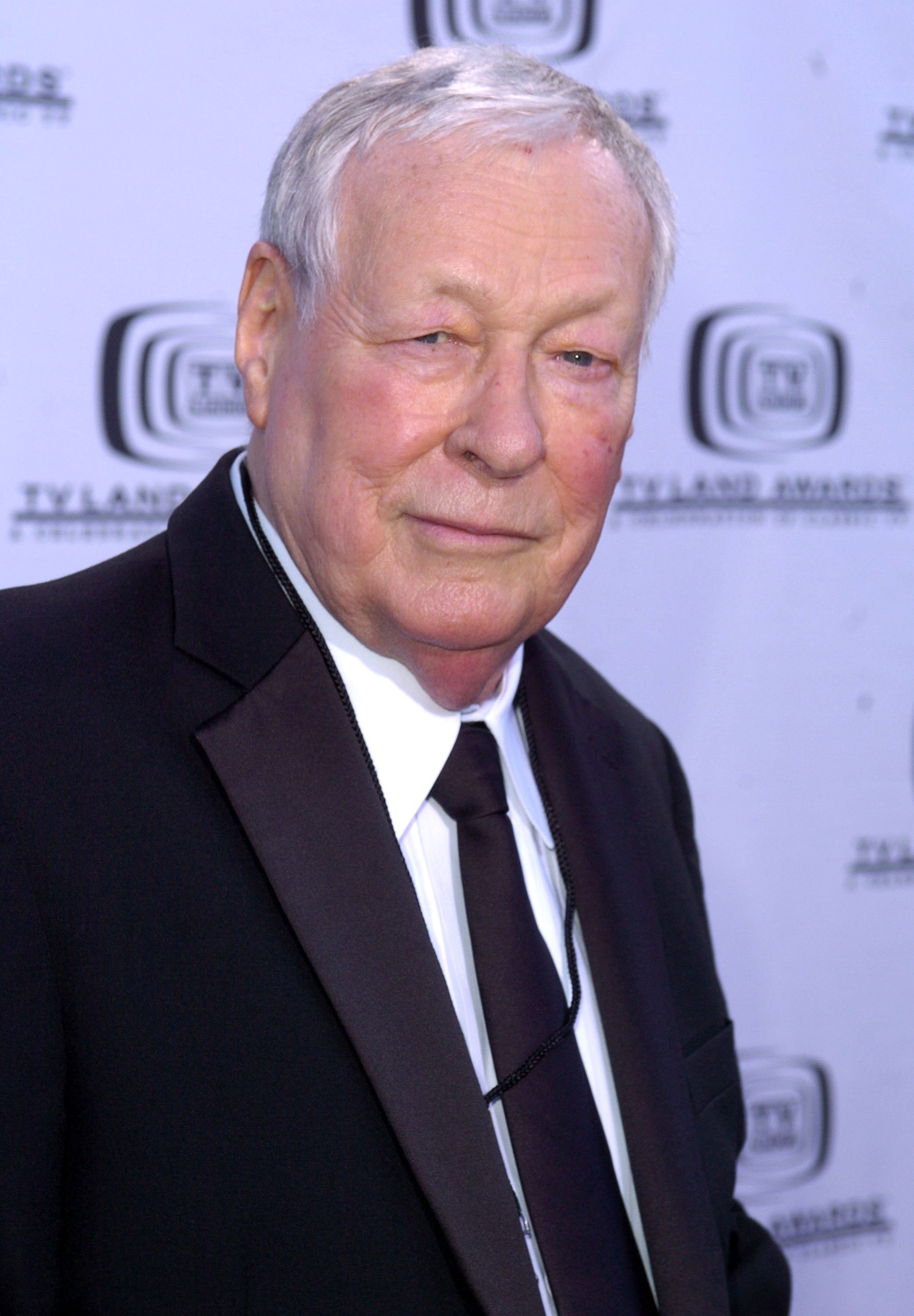 Russell Johnson during 2nd Annual TV Land Awards - Arrivals at The Hollywood Palladium in Hollywood, California, United States in 2004 | Source: Getty Images
HIS LIFE-CHANGING ROLE
Although critic Rick DuBrow once declared: "it is impossible that a more inept, moronic, or humorless show has ever appeared on the home tube," people loved the show. One reason for this was Johnson.
He played Professor Roy Hinkley, a hunky scientist who was one of the seven castaways on an uncharted Pacific island. The show lasted three seasons but was dubbed in 30 languages and was rerun numerous times.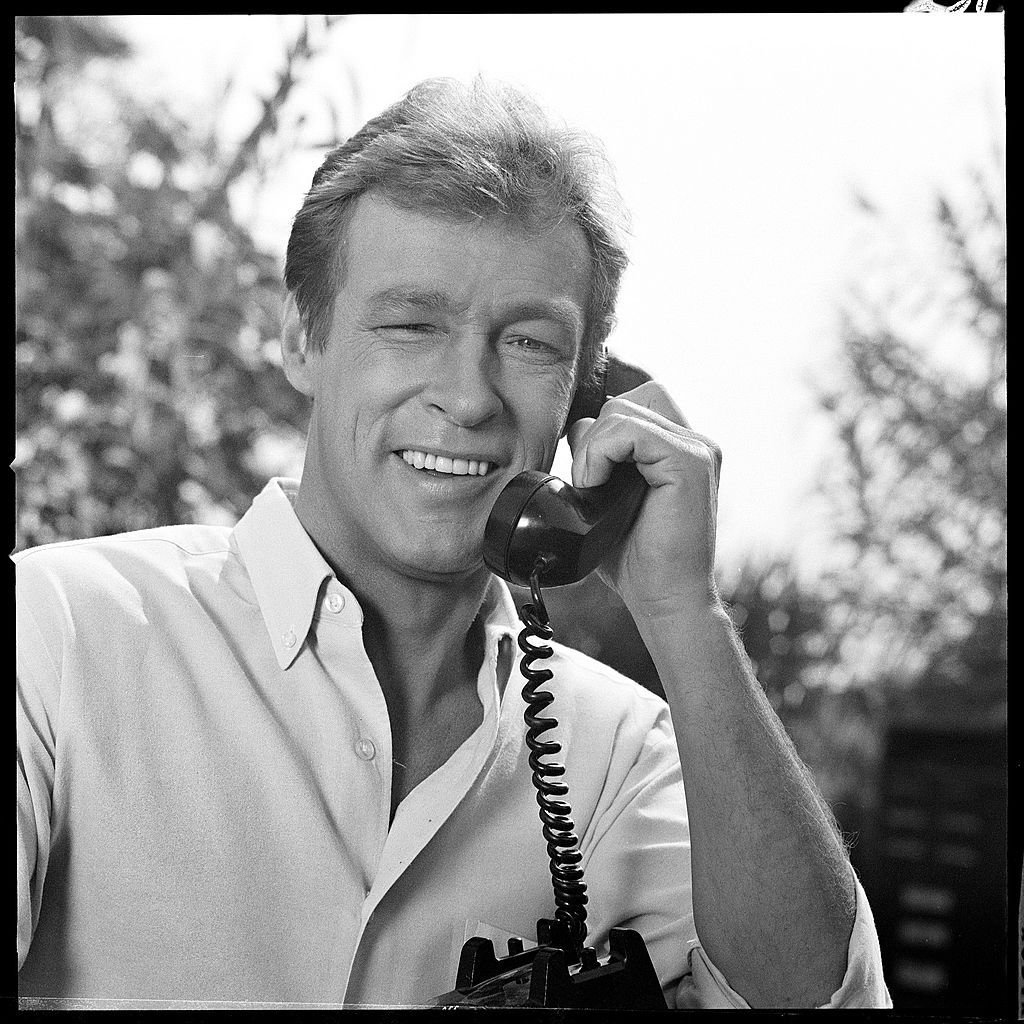 Cast member Russell Johnson (as The Professor, Roy Hinkley) in "Gilligan's Island" episode 'Mine Hero.' on August 17, 1965 | Source: Getty Images
LIFE AFTER "GILLIGAN'S ISLAND"
Unfortunately for Johnson, he was so identified as his role that finding other acting jobs became difficult for him. In 1993, he admitted that he had difficulty getting a job after playing the bookish Professor.
Despite this, he landed a role on the hit TV show "Dynasty" for two seasons before moving to Bainbridge Island in 1988 to live a more peaceful life away from the city. Through it all, he shared he had no regrets about his time as the Professor.
MOVING PAST THE ROLE
He did this because he had years of experience in the entertainment industry before starring on "Gilligan's Island." He said:
"It helps that I had 15 years in the business before 'Gilligan's Island' to get some of that out of my system."
JOHNSON'S PERSONAL LIFE
During his time in the military, he was married to Edith Cahoon from 1943 to 1948. Their marriage ended up in divorce, and the pair did not share any children together.
Johnson then married actress Kay Cousins after meeting at the Actors' Lab in Hollywood, where he took his acting classes. Their marriage bore him two kids – a son named David and a daughter named Kim.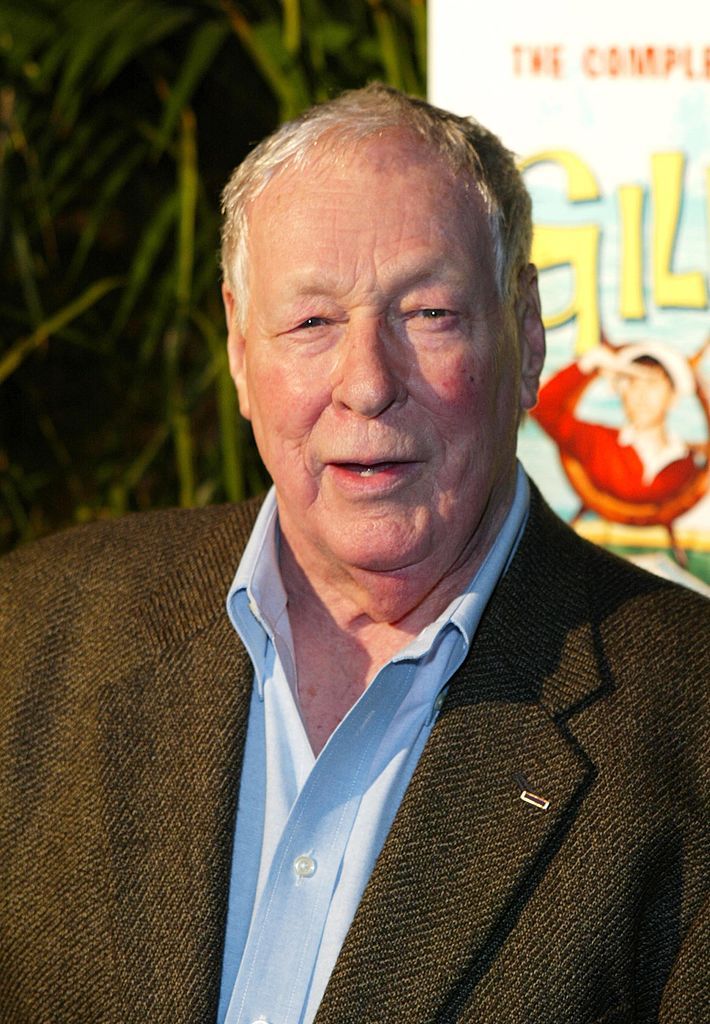 Actor Russell Johnson arrives at the launch party for "Gilligan's Island: The Complete First Season" on February 03, 2004 in Marina del Rey, California. | Source: Getty Images
HIS AIDS ACTIVISM
Cousins passed away in 1980, and unfortunately, his son David, a prominent Los Angeles AIDS activist, died of the disease in 1994. Following his son's death, Johnson decided to become active in AIDS awareness initiatives.
The actor would donate to AIDS fundraising efforts and was an activist for the cause by frequently helping raise money for AIDS charities through the years.
HIS FINAL MARRIAGE
After Cousins' death, Johnson remarried Constance Dane in 1982, and he embraced the role of becoming a stepfather to her son, Courtney Dane. Together, they moved to Bainbridge Island, Washington, where he lived for the rest of his life.
Speaking about their move, the actor revealed that they did not intentionally plan to move to an island. However, after being in LA for forty years, they wanted to "get away from the heat, the smog, and crowds."
HIS LAST FEW YEARS
Although he had savings from his acting days, he would often take a ferry to Seattle to do voiceovers for radio commercials. He ultimately retired from Hollywood the same year he left Los Angeles back in 1988.
The "Gilligan's Island" actor also wrote a memoir called "Here on Gilligan's Isle." He wrote the memoir alongside Steve Cox, and the memoir was published in 1993.
JOHNSON'S PEACEFUL DEATH
In 2014, the 89-year-old actor died of kidney failure. His wife shared that he died peacefully in his sleep, saying:
"He was a very brave guy who knew what he wanted, and he wanted to be at home."
Johnson is survived by his beloved wife Dane and his daughter Kim. His remains were cremated, and they hosted a funeral service for him a month after his death.
As for the rest of the "Gilligan's Island" cast, the only surviving cast member is Tina Louise, who played curvy movie star, Ginger Grant. Unfortunately, Dawn Wells, who played the girl-next-door Mary Ann Summer, passed away of COVID-19 at 82 in December 2020.
Please fill in your e-mail so we can share with you our top stories!