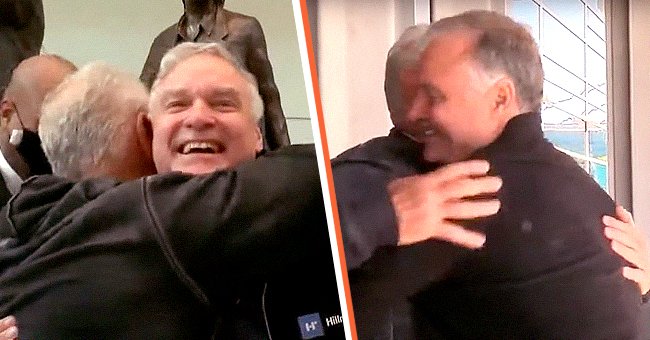 youtube.com/WPDENewsChannel15
'It's Been a Hole in My Heart for 57 Years:' Father Embraces Son for the First Time in Decades

There were tears of joy at the Myrtle Beach Airport on April 23 after a father and son came face to face with each other for the first time in 57 years. What happened? Find out more!
Not seeing one's child for a long period can be a hard experience. So it was for Richard McCleary, who had not seen his son for decades since his baby mama gave him up for adoption.
However, he finally met his long-lost son after 57 years in an incredible way. Reports showed McCleary was only 18 years old when he last set eyes on his son, Jim.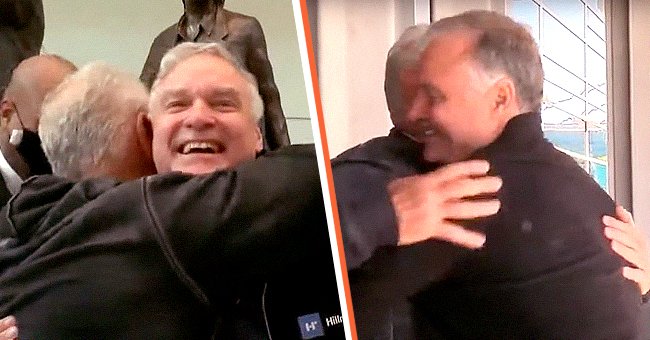 A picture of Richard McCleary in a tight embrace with his son | Photo: youtube.com/WPDENewsChannel15
He said his girlfriend was only 16, and her parents were in charge. McCleary added that they wanted adoption and moved out of town, which was the last time he saw Jim until the reunion. McCleary said:
"I held him twice, and it's been a hole in my heart for 57 years."
HOW DID MCCLEARY FIND JIM?
Even though McCleary had no information on his son's whereabouts, he made efforts to find him. The father took an online DNA test, and it found a match close enough to be his son.
Jim eventually found the match in his database, and out of curiosity, he and his wife reached out to McCleary. On April 23, 2021, the father and son saw each other for the first time since 1963 at the Myrtle Beach International Airport.
It was a priceless moment! The father and son hugged, with tears rolling down their cheeks amid lots of cheers at the airport. After their meeting, Jim, his wife, and his father spent a week together at Myrtle Beach.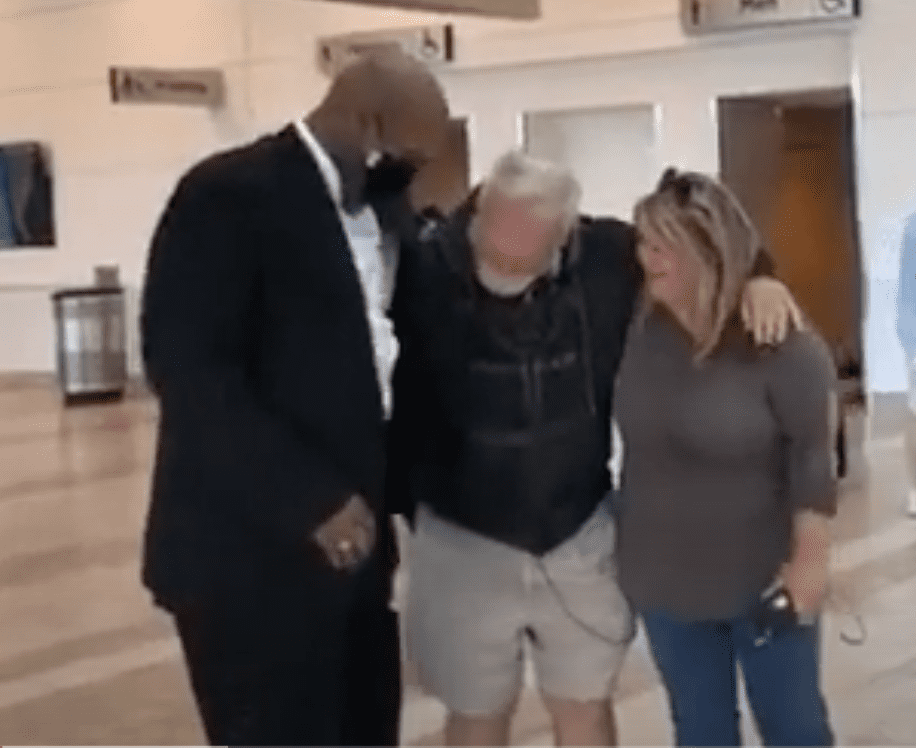 Father waiting to reunite with his son after 57 years. | Photo: youtube.com/WPDENewsChannel15
OTHER FAMILY REUNION STORIES
In another story, a video that showed a father and son reuniting after 37 years made the rounds and stirred up several emotional reactions from netizens. In the video, the son, Lamarr Mainor, and his father could be seen in tears, holding each other in a warm embrace.
Before the emotional reunion, Mainor had gone through various traumatic experiences. He had been at the San Quentin State prison in California for 15 years.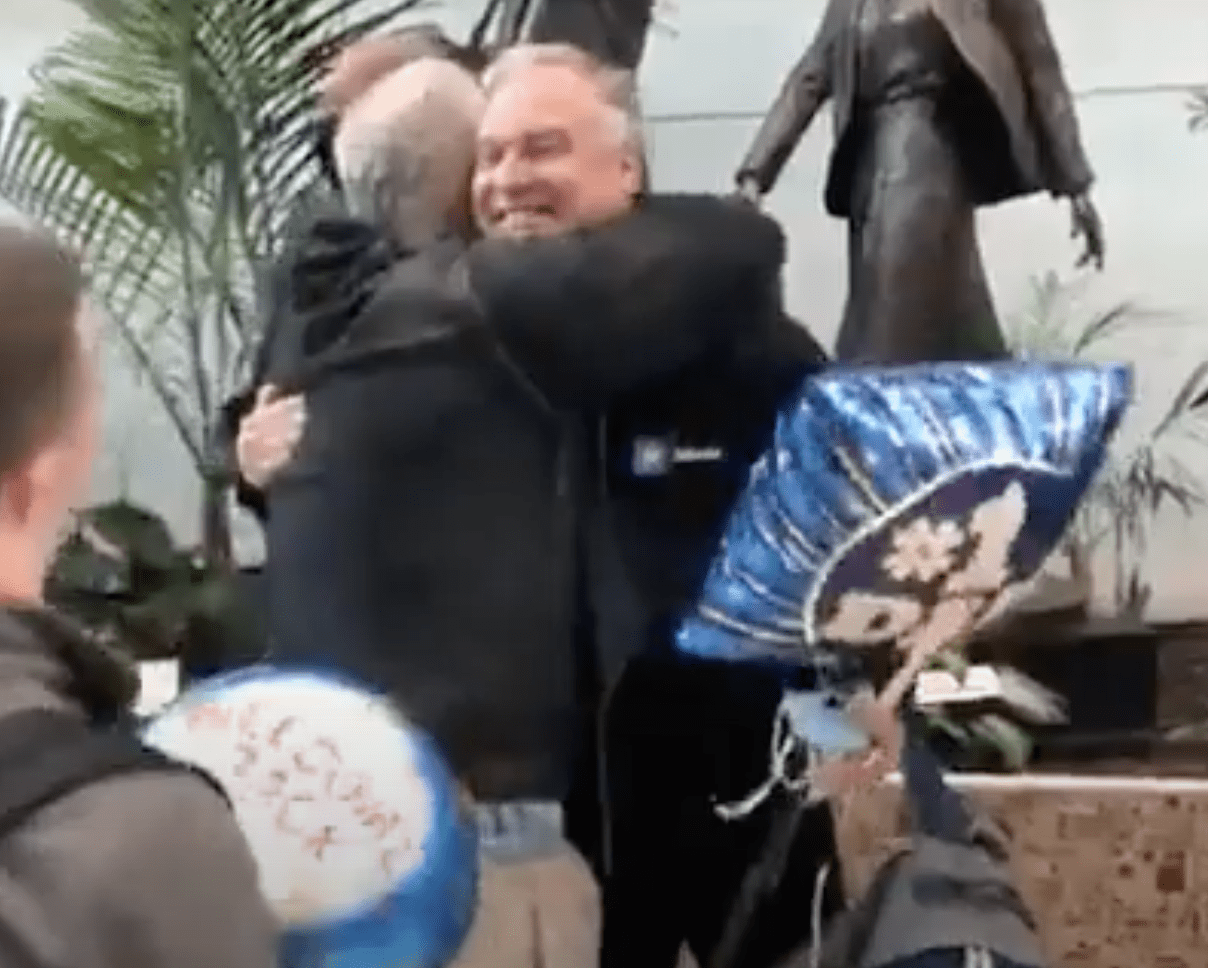 Father finally reuniting with his son after 57 years. | Photo: youtube.com/WPDENewsChannel15
Speaking of his experience in prison, Mainor explained that it was not easy. He was only 25 years old and was sentenced to 19 years in prison. After that, the middle-aged man thought he would never leave prison.
However, while in prison, he found a new purpose. Mainor discovered that he loved helping youths who did not have father figures in their lives, as he had grown up without a father.
He was determined to help, and after his release, he began a nonprofit organization named Brave C. A. T. S (Children And Their Struggles).
THE BEST BIRTHDAY PRESENT
While helping the troubled youths, Mainor's ex-wife and his girlfriend searched for his father, and upon finding him, they set up a father-son reunion.
Mainor shared the video of his reunion on his Facebook page, alongside an appreciation tribute to his two friends for giving him the best birthday present — his father.
Please fill in your e-mail so we can share with you our top stories!