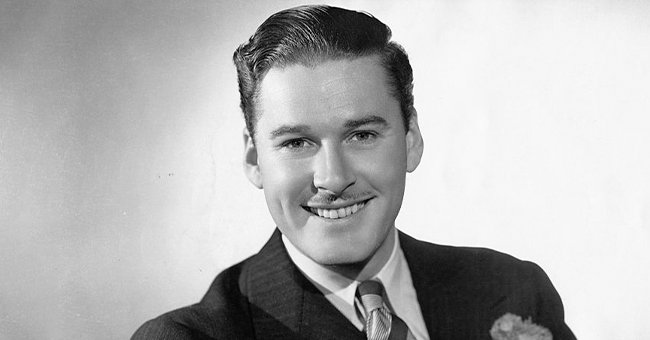 Getty Images
Heartthrob Errol Flynn Was Rumored to Sleep with Men - His 1st Marriage Ended in a Lesbian Bar
The TV star who earned name tags like Captain Blood and Robin Hood following his epic portrayal of the characters was rumored to have lived a double life involving his identity/sexuality. Here are insights into Errol Flynn's life.
Errol Flynn, an Australian native, was one of Hollywood's dashingly handsome men with a vast amount of skills. He was a genius ever ready to take on any character and make it come alive.
Beginning in the 1930s, he starred in several films, and as expected, was very famous, especially with women. However, Flynn was no different from the actors whose glory also skyrocketed them to their doom.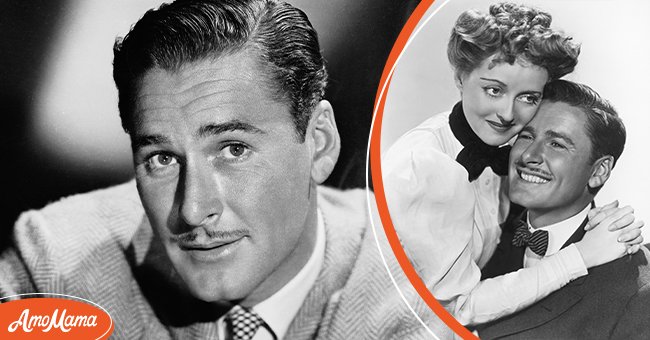 Tasmanian film star Errol Flynn circa 1939 [left] Australian actor Errol Flynn and American actress Bette Davis on the set of The Sisters, directed by Anatole Litvak. [right] | Photo: Getty Images
His on-screen sensation was synonymous with his offscreen lifestyle. The fine, young man was familiar with many women; after all, he had them at his beck and call.
But apart from his attitude towards romance, which led him into a few scandals, he was also involved with alcohol, loved a lavish lifestyle, and all this baggage consequently became his undoing.
His works included "A Star Is Born," "The Sun Also Rises," "Too Much, Too Soon," and "The Lady From Shangai." Before his death in 1959, he wanted to work with Stanley Kubrick on "Lolita," as the infamous pedophile, but passed away sooner than expected.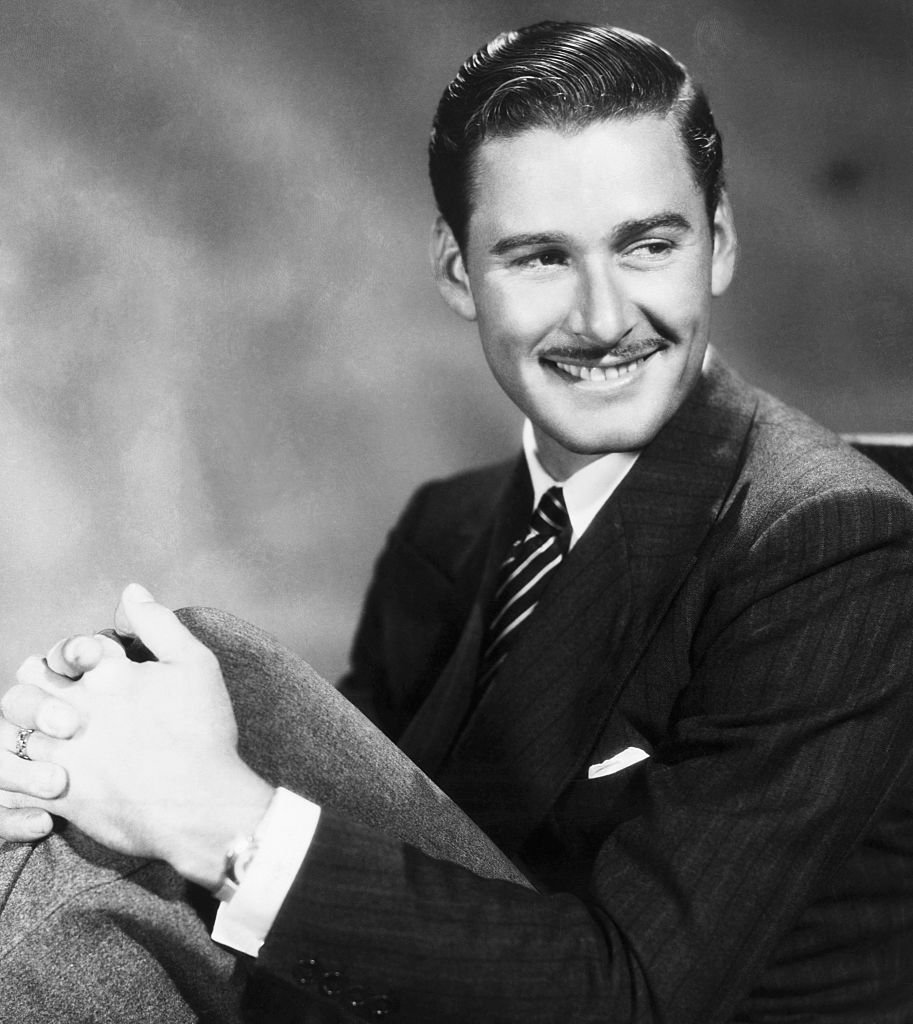 A monochrome portrait of actor Errol Flynn in 01 January, 1900 | Photo: Getty Images
FLYNN'S RELATIONSHIP WITH WOMEN/MEN
Flynn was a playboy who did not mind philandering around town. He even had a motto to back up his acts and never seemed apologetic over his attitude to romance.
During the height of his career, the legendary actor was webbed in controversial stories and accusations that demoted him from being one of the A-list celebrities in the industry.
In May 1942, a young woman named Betty Hansen went to juvenile hall and labeled the actor a rapist. She claimed that he had carried out the sacrilegious act at a party in Mulholland Drive.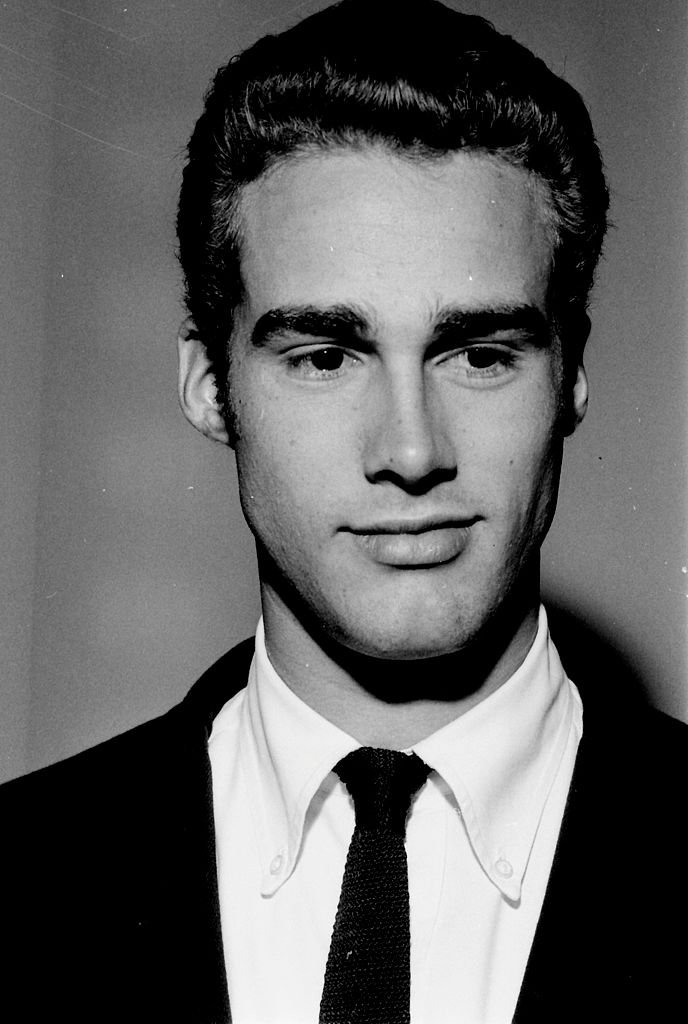 Portrait of Flynn at the San Sebastian Film on 01 January, 1962 | Photo: Getty Images
Before the news settled in, another lady named Peggy Satterlee revealed that Flynn forcefully got his way with her on board his private sailboat.
These allegations were from young women, and it was a well-known fact that the actor loved young women, something he was unafraid to admit.
The verdict for such cases were grave for any man found guilty of having indescent relations with a minor, whether willingly or forcefully, and this did not seem to bother Flynn, who consequently went scot-free.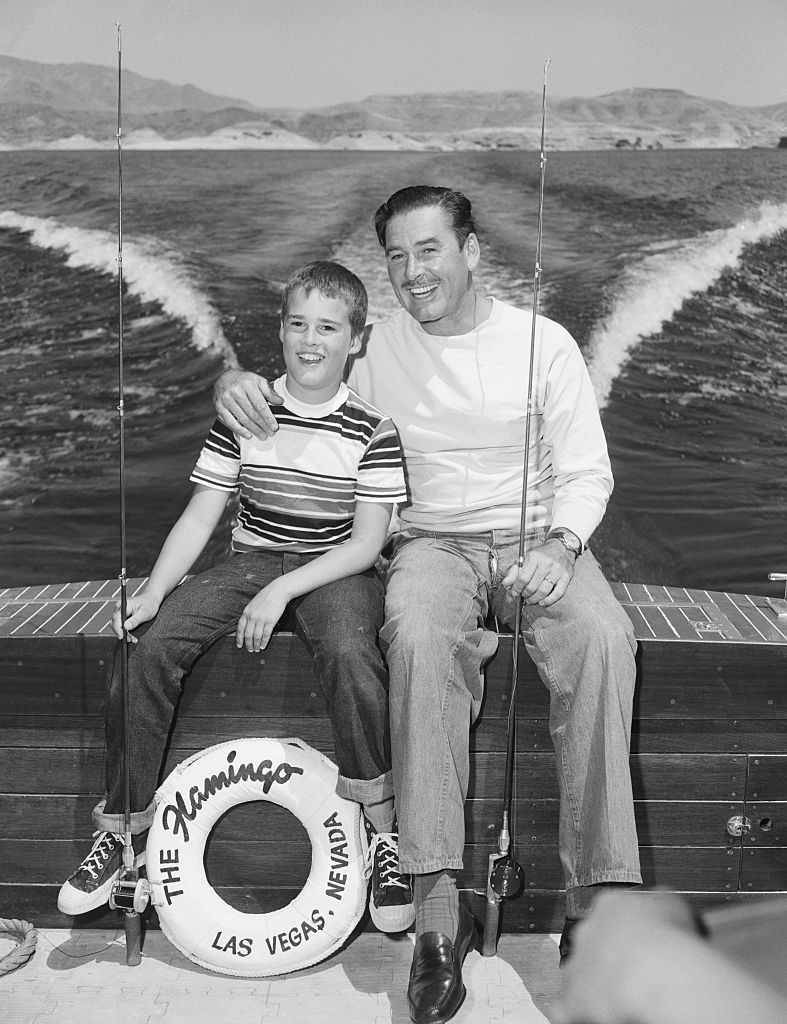 Errol Flynn and son, Sean on a fishing trip on Lake Mead, near Las Vegas on 01 July, 1951 | Photo: Getty Images
DID THE "CASANOVA" EVER GET MARRIED?
Flynn's hunger to explore and enjoy did not coincide with his passion for exchanging wedding vows. Surprisingly, the actor was married a few times, but the union did not last.
His first wife was Lili Damita, a French model with an hourglass physique. They had a good time and hit it off after their first engagement.
However, the marriage was plagued by Flynn's love for women and reckless behaviors. Although married, he did not care much about his partner. The actor was once disgraced and sent out of a lesbian bar named Le Monocle in France.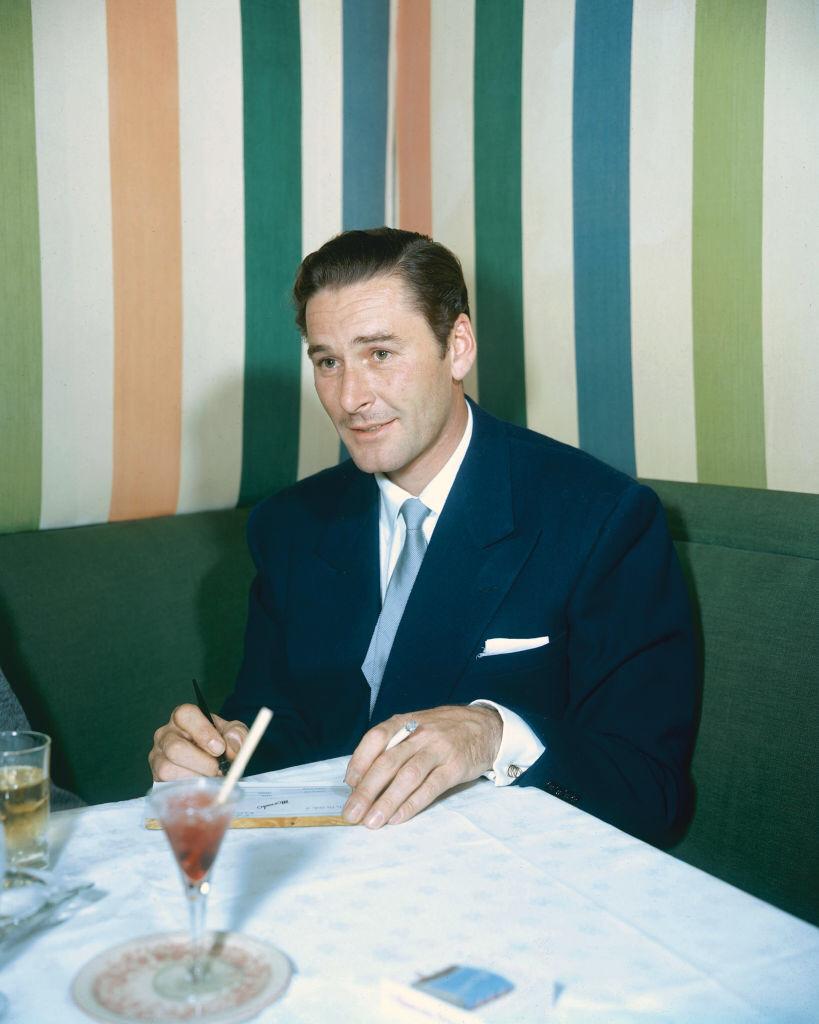 Australian actor, sitting on a green seat and sitting at a table, on which drinks rest, with striped wallpaper in the background, 1950. | Photo: Getty Images
Damita was by his side when this happened; her husband was beaten, stripped of every dignity, at least for about twenty-four hours, as he was handed over to the authorities for a night in their cell. This incident led to the end of their marriage.
A few years later, he tested the waters again. He met wife number two, Nora Eddington, during his rape trial with the minors.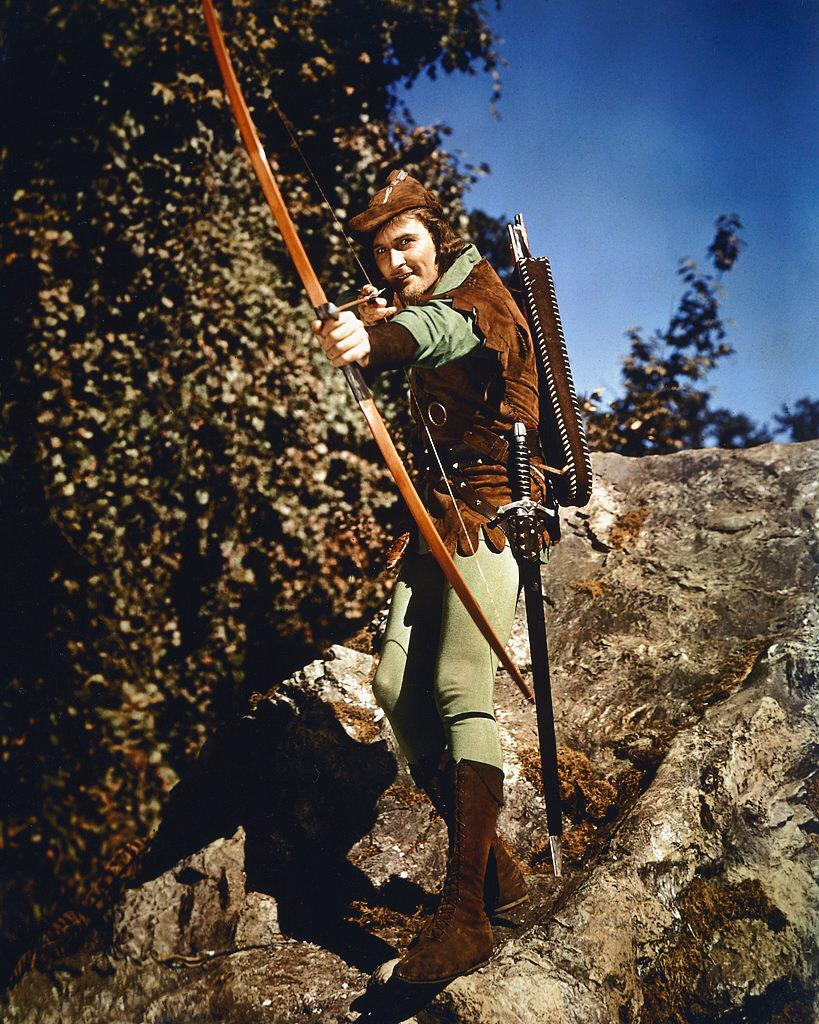 Australian actor, poses in costume, taking aim with a bow-and-arrow in a publicity portrait issued for the film, 'The Adventures of Robin Hood', USA, 1958 | Photo: Getty Images
WERE THERE CONFIRMATIONS OF HIS SEXUALITY?
In 1949, Truman Capote, an author, actor, and screenwriter confirmed that he was involved in a sexual relationship with Flynn, who looked like Marilyn Monroe without makeup.
Capote explained that when they were drunk, they experienced an orgasm. He maintained that he would never mistake his one-time sexual partner for anyone else.
In later years, after his death, many revelations made it crystal clear that he was bold in the act of frolicking with younger women and sometimes men.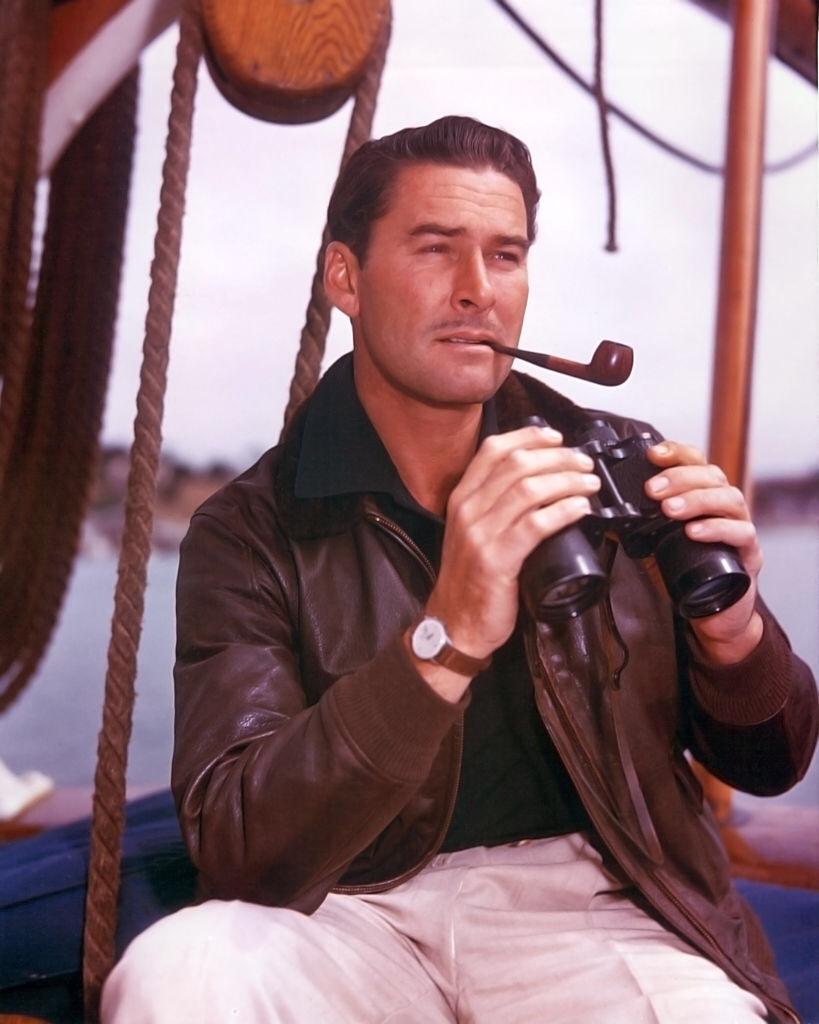 Australian actor, wearing a brown leather jacket and smoking a pipe while holding a pair of binoculars, 1950 | Photo: Getty Images
This was partly because of his taste and because both genders loved him and would not have minded a romantic involvement with the actor, even famous stars.
A few actors who have expressed their thoughts on the Hollywood celeb via biographies never negated the rumors of Flynn being a bisexual who enjoyed homosexual relationships as much as he did heterosexual relationships.
THE ACTOR RUMORED TO BE A NAZI
Apart from details about his sexual orientation, which may not be overly surprising to many, the actor was rumored to be a government spy, a Nazi agent.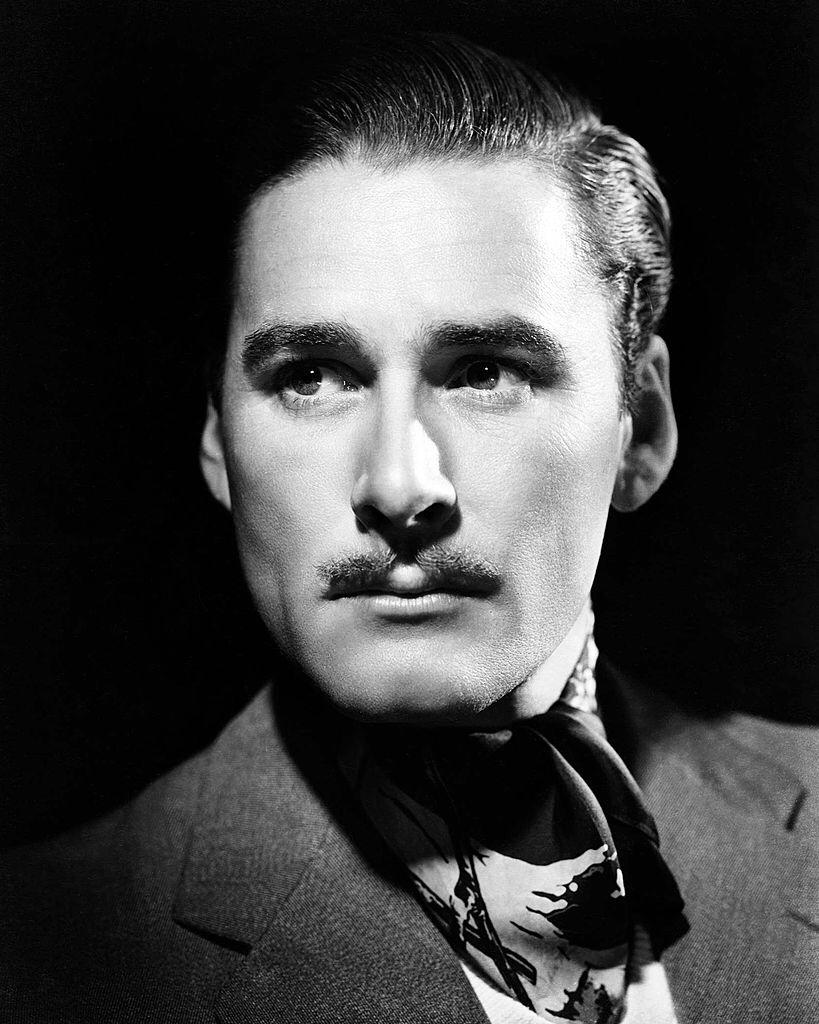 Australian-born American actor Errol Flynn circa 1938 | Photo: Getty Images
Charles Higham, a prolific biographer known for his works on other famous faces, locked an interest in the Robin Hood actor a few years after his death.
The author dedicated five years to source materials and to build his story about the Australian native. According to him, his publication "Errol Flynn: The Untold Story" was based on a compilation of five thousand documents obtained from the US government.
The papers did not come from one source, but a few portals, including the Freedom of Information Act, requests to the State Department, CIA, FBI, Army and Navy Intelligence, and OSS.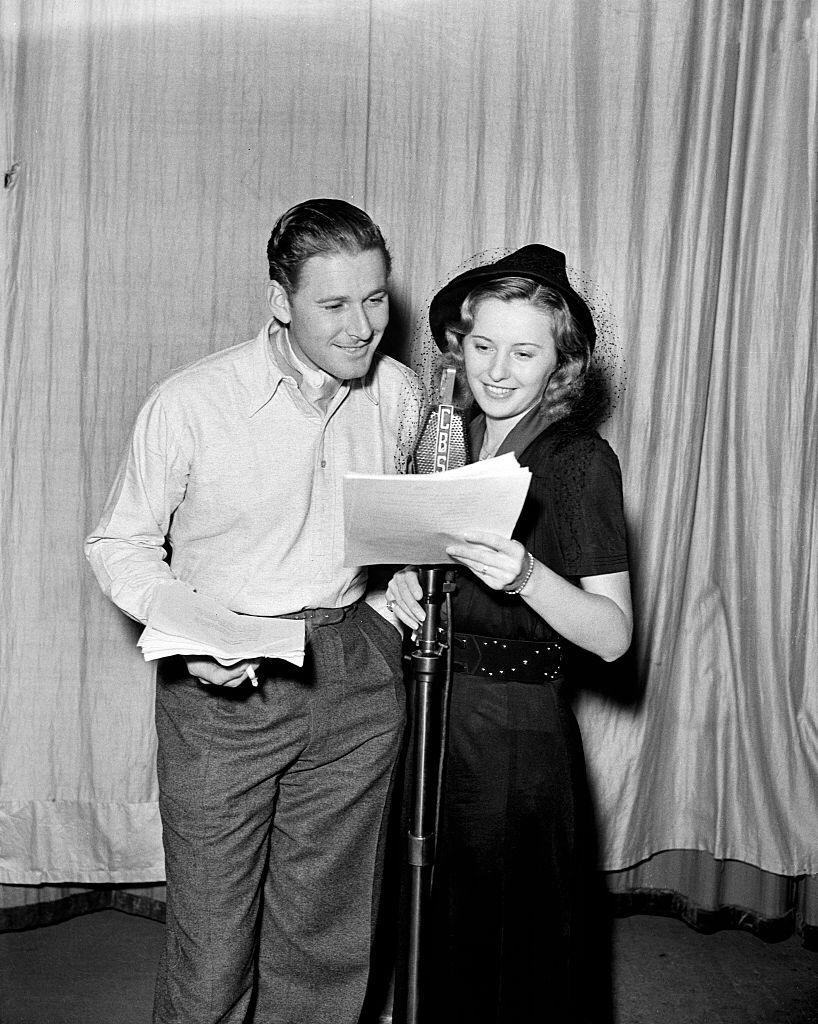 Actress Barbara Stanwyck and actor Errol Flynn record a script at the CBS Studios in Los Angeles, California. | Photo: Getty Images
Although one FBI agent revealed that he was oblivious to the case and accusations, he even made an unbelievable response when contacted, adding that it was possible for the media to tag John Wayne as a KGB agent, as they did with Flynn.
However, some top officials at the FBI office and State Department agreed that the author had been granted access to some confidential files about the actor. The details in it pinpointed the probability of Flynn being a Nazi spy.
FLYNN'S FINAL YEARS
Flynn was stuck in his ways and did not mind what the papers printed about him. He had been described as a man who did not care, which led to him building a somewhat frigid relationship between himself and colleagues.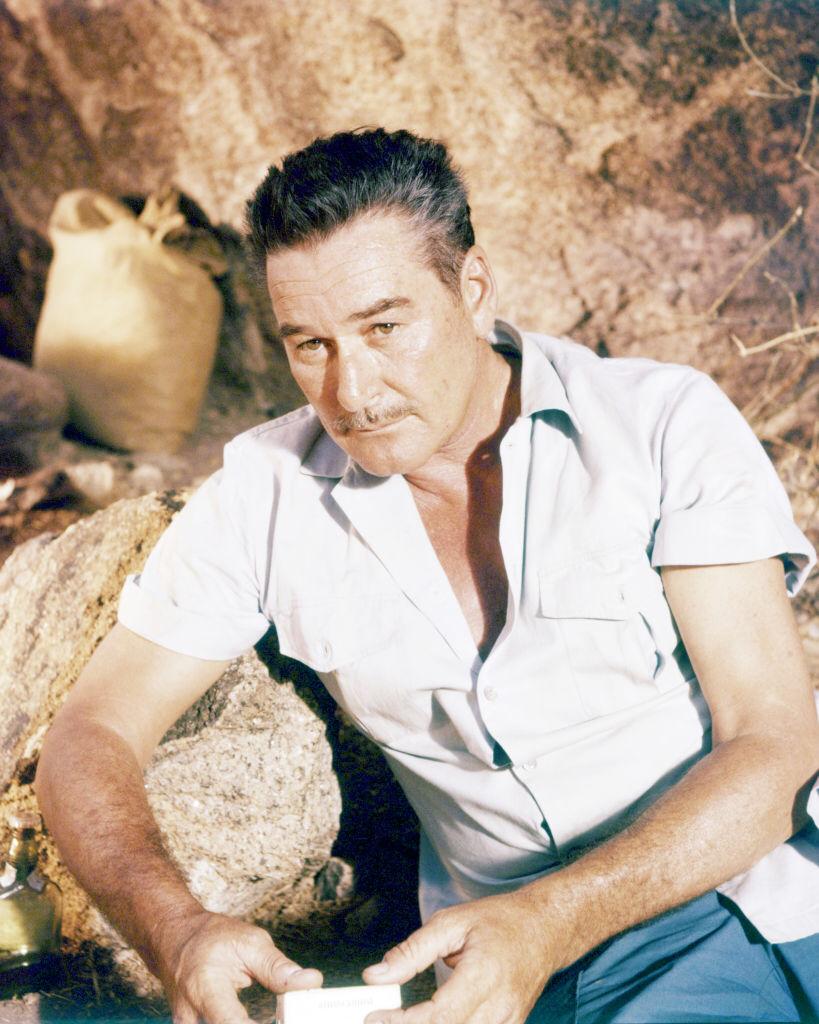 Australian-born American actor Errol Flynn in a promotional portrait for 'The Roots Of Heaven', directed by John Huston, 1958 | Photo: Getty Images
The actor saw himself as a demi-god who was not indebted to anybody over his success. According to one of his pals, humility was far from Flynn, as he did not mind being disliked by his cast members, producers, or even directors.
This behavior followed him until his old age. He took to drinking and probably drugs, patterns the Australian did consider shedding before departing from the world. By this time, he was married to his third wife, Patrice, and they shared a daughter.
Another friend, Stephen Longstreet, confirmed that Flynn was a heavy drinker, a possible drug user who never got tired of alcohol. Whether behind the scenes, at home, during his glamorous parties, or in front of the camera, Flynn always sipped on alcohol and acted like a drunk man in most features.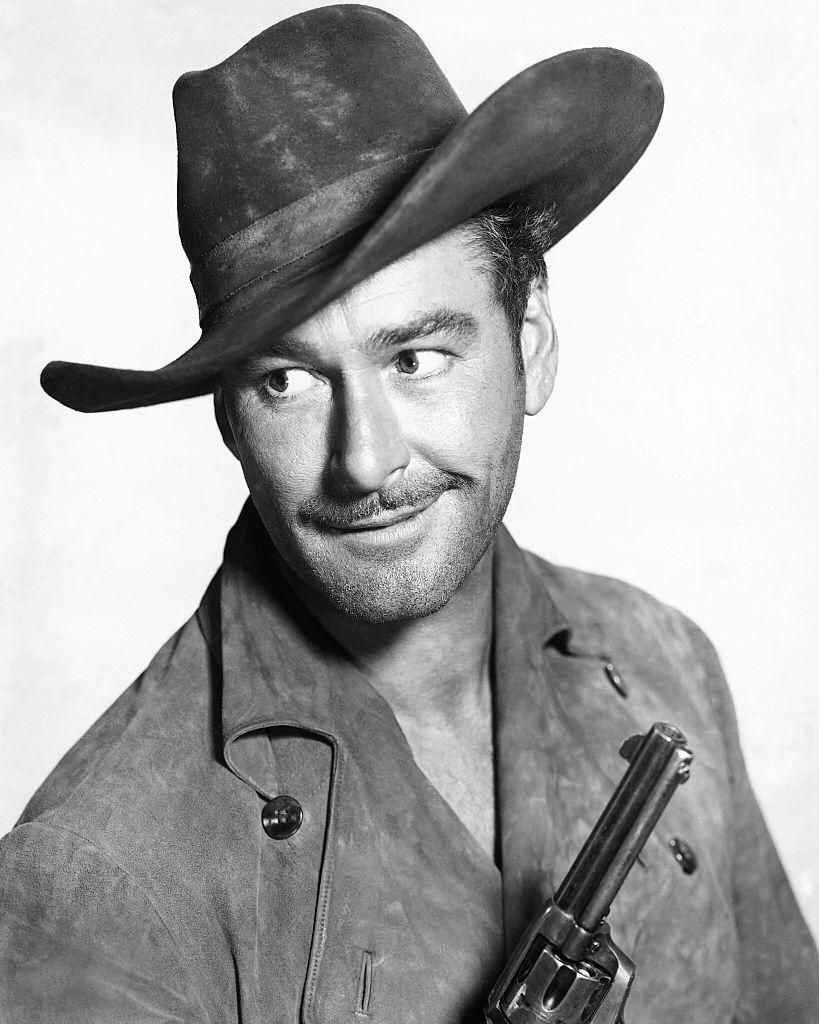 Tasmanian-born actor Errol Flynn in a publicity still for the western 'Rocky Mountain', 1950. | Photo: Getty Images
He later purchased an island off the Jamaican shores. He often cruised his boat, hosting big names and displaying his eccentricities among his clique, in the company of his girlfriend Beverly Aadland, whom he met when she was 15.
Flynn made an impressive mark with his acting skills but lived a life that rivaled his fame, making it nearly impossible to recognize his incredible works in the industry.
Please fill in your e-mail so we can share with you our top stories!