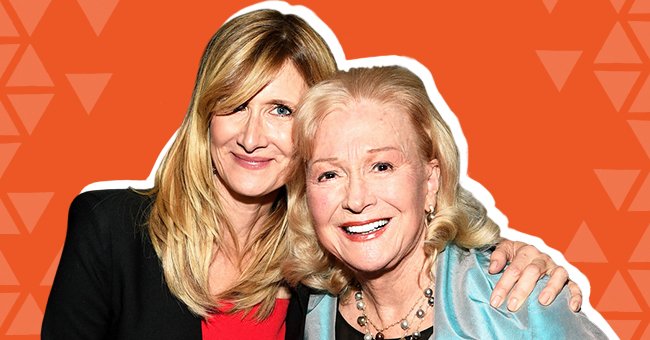 Getty Images
Diane Ladd's Marriage Ended over Child's Death but Her 2nd 'Miracle' Laura Dern Saved Her Life
Diane Ladd hit rock bottom decades ago following the loss of her first child. However, the Hollywood icon pushed through the tragedy, thanks to an unexpected miracle that defied medical odds.
At eighty-five, actress Diane Ladd seems to have it all together, with a Hollywood royalty status, a hoard of awards and nominations, and a beautiful daughter stirring the Hollywood tides.
Interestingly, the entertainment legend would never have foreseen such an enviable future for herself while living through her darkest moments nearly six decades ago.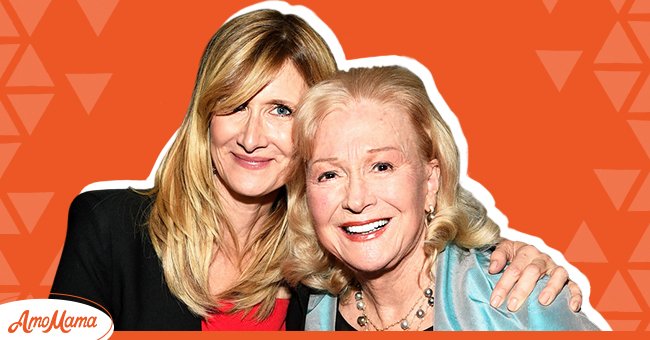 Actress Laura Dern and her mom, Diane Ladd | Photo: Getty Images
Her tragedy began with the loss of her infant daughter to a drowning accident. Shortly after, her marriage also went down the drain, followed by her will to live, and ultimately, her desire to keep chasing her acting dreams.
However, just when all seemed lost, she would experience a life-changing miracle in the guise of her daughter and actress, Laura Dern.
DIANE LADD'S TRAGIC LOSS
In 1960, the film producer, Diane Ladd, married famous actor Bruce Dern. Their marriage was soon blessed with a daughter, Diane Elizabeth Dern.
Sadly, their beautiful bundle of joy walked this earth for only eighteen months before passing on, leaving a dent in both her parents' lives.
Following their daughter's tragic drowning incident, Bruce and Diane Ladd were torn with grief, which soon seeped into the core of their marriage.
LOSING HER MARRIAGE
After dealing with their grief for years and suffering through their tragedy, the couple's marriage kept plummeting, eventually hitting rock bottom. They managed to drag on until 1969, welcoming one more child before their divorce.
The director has been vocal about her years of grief and how it took a toll on her. She once admitted the death of her 18-month-old daughter led to the demise of her marriage to Bruce Dern.
NOT WITHOUT A FIGHT
While dealing with their grief, the former couple believed having another child would be their silver lining. Hence, they tried endlessly to conceive again, which proved challenging.
Ladd finally sought medical aid and received the heartbreaking news she could never conceive again. But the icon was not one to give up. She eventually took in again, having a tubal pregnancy that spurred another scare.
Defying medical odds yet again, the "Orpheus Descending" star put herself on a special diet rich in herbs and vitamins. She completed her gestation period with minimal complications, eventually birthing her miracle baby, Laura Dern, in February 1967.
Ladd recalled at least five doctors describing the birth as a miracle. But to the strong-willed actress, welcoming her daughter required not just a miracle but lots of hard work, which eventually paid off.
Sadly, contrary to Bruce and Ladd's beliefs, having another child was not the panacea their marriage needed. The couple soon realized they were so irreparably bruised from their tragic loss that not even their newborn could cement the dent.
GROWING UP SPECIAL
Recognizing her deep scars, Ladd made a conscious decision not to let her previous loss rub off on Laura. One way of achieving that was ensuring she was not overly protective of her little girl, who grew up by her side.
By implication, Laura grew up to become a free thinker and her own person. The girl's resilient personality prompted her to follow in her parent's footsteps and become an actor, contrary to their wish to see her become a nurse or a doctor.
MORE THAN FAMILY
As the years went by, the mother-daughter duo forged a special relationship. After trying to discourage their daughter from joining the family business, Bruce and Ladd came to terms with her decision and offered all the support they could muster.
Laura soon became a highly sought-after figure in showbiz, like her famous parents. After starring in a handful of his movies, the 54-year-old snagged the chance to star alongside her mother in the Oscar-nominated 1992 movie, "Rambling Rose."
The movie earned the duo Academy Award nominations for Best Supporting Actress and Best Actress, respectively. Laura and her mom also worked together in Alexander Payne's movie, "Citizen Ruth," and the miniseries "Daddy and Me."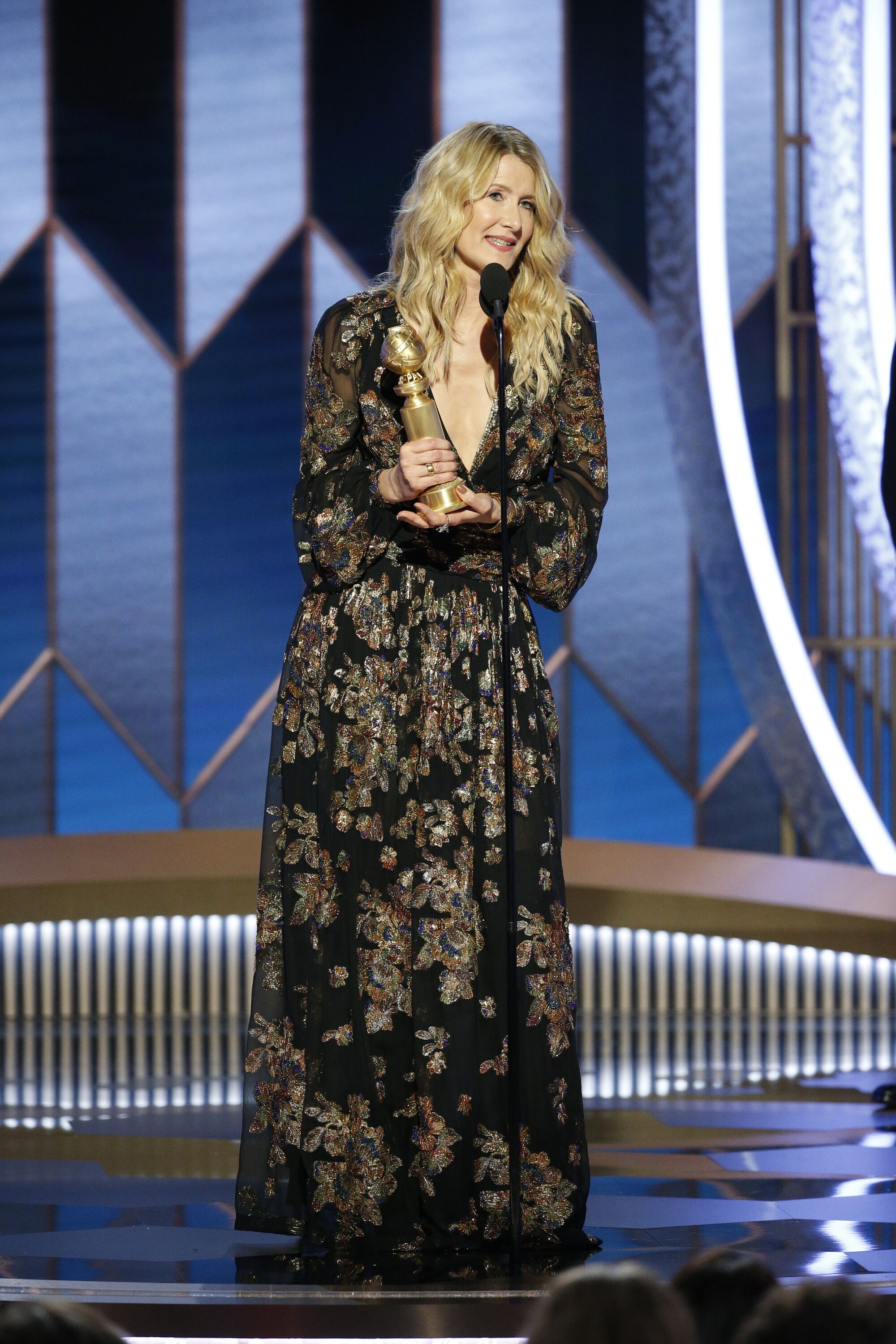 Laura Dern onstage during the 77th Annual Golden Globe Awards on January 5, 2020, in Beverly Hills, California | Photo: Getty Images
HOW LAURA SAVED HER MOM
Ladd went on to experience two more marriages, each ending in divorce. But her daughter remained the one constant in her life, eventually becoming her savior.
During an interview, the Golden Globe Award-Winner recalled how Laura saved her life over two years ago. The star explained how she came down with an ailment after inhaling the harsh chemicals used by the farmers to get rid of weeds.
The toxins left her with a constricted esophagus leading her to become hospitalized. Doctors diagnosed the mom with a life-threatening illness, concluding she only had six months to live.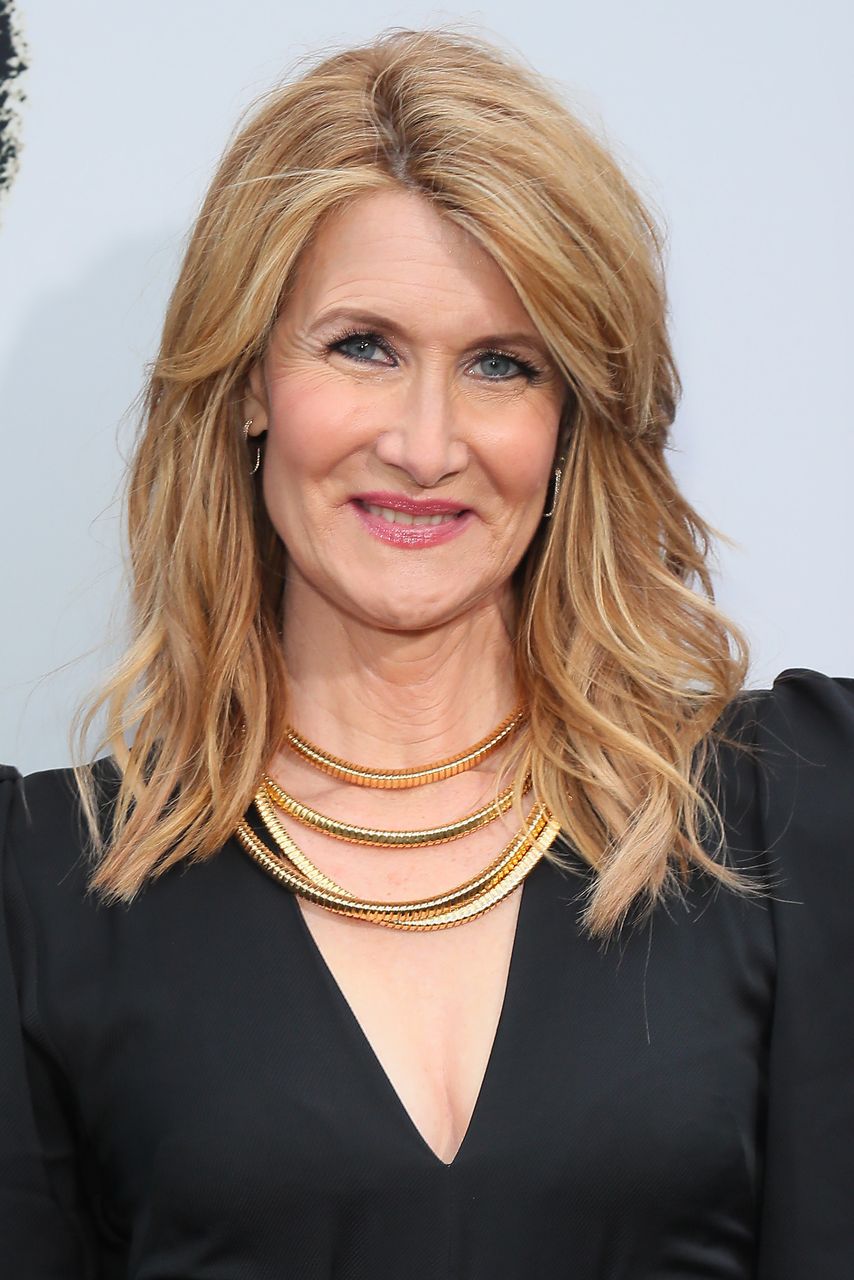 Laura Dern during Premiere Of Netflix's "The Black Godfather" at Paramount Theater on the Paramount Studios lot on June 03, 2019 in Hollywood, California. | Source: Getty Images
Rather than comply with the doctors' orders to keep her mom comfortable while dependent on a breathing cannula for the next six months, she kept pushing.
Laura, who refused to believe her mom's condition was untreatable, took her to another hospital to be reexamined. Thus they discovered the previous hospital had, in fact, misdiagnosed Ladd.
Following a round of treatment, she made a complete recovery, crediting her daughter with saving her life by refusing to give up.
LAURA'S EMOTIONAL SPEECH
Laura Dern continued making strides in the entertainment industry, snagging more awards and nominations. In 2020, the mom-of-two won the Oscar Award for Best Supporting Actress for her roles in "Marriage Story."
She graced the award show, accompanied by her mother and two kids, all eager to witness the big moment. While claiming her award, the star gave a heartfelt acceptance speech, crediting her parents with making the feat happen.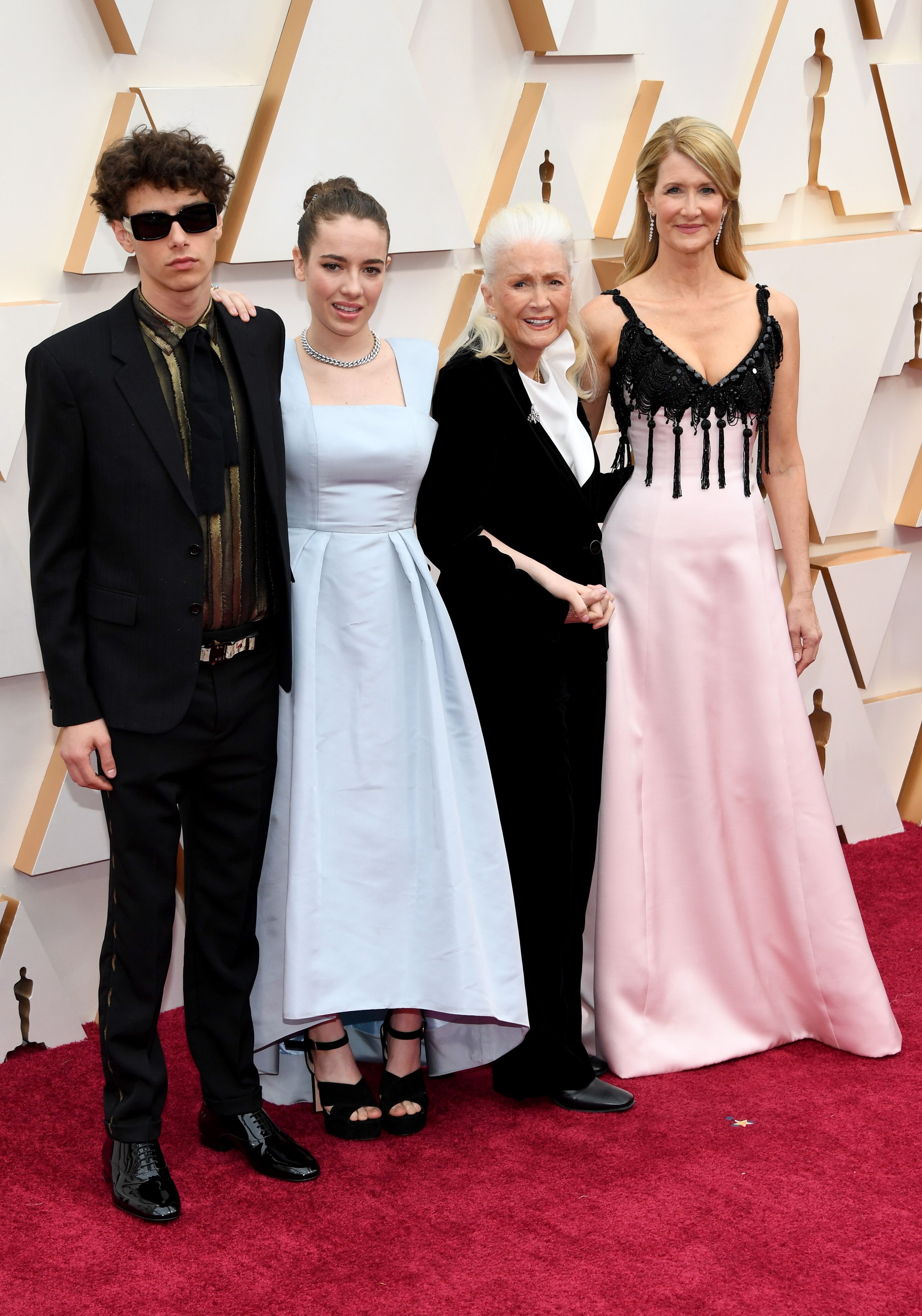 Ellery Harper, Jaya Harper, Diane Ladd, and Laura Dern attend the 92nd Annual Academy Awards at Hollywood and Highland on February 09, 2020 | Photo: Getty Images
She described the former couple as heroes, acknowledging how blessed she was to have them as parents. Ladd and Bruce couldn't be more proud of their miracle daughter.
Please fill in your e-mail so we can share with you our top stories!