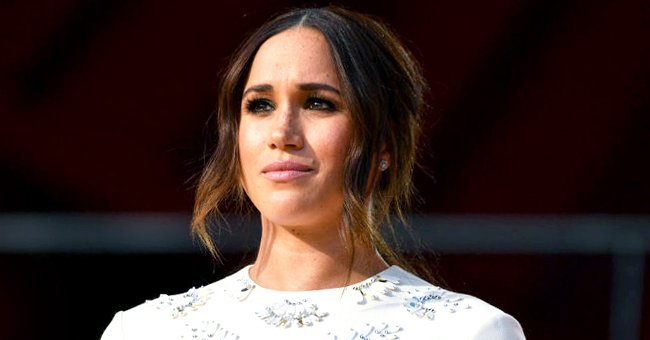 Getty Images | YouTube/Inside Edition
Meghan Markle Became a Women's Rights Advocate at 11 after Being Outraged by a TV Commercial
Meghan Markle goes by many titles. She is a real-life princess from her marriage to Prince Harry, a mother to Archie and Lilibet, an actress, and a human rights activist.
Over the years, both as a working royal and an independent Santa Barbara local, Meghan Markle always stands for what she thinks is right. She is especially vocal when it comes to fighting for women's rights.
Her advocacy for fair women's rights has been a deep-rooted cause, beginning when she was only 11. The event that kick-started it all was a school assignment that required her to assess some commercials on TV.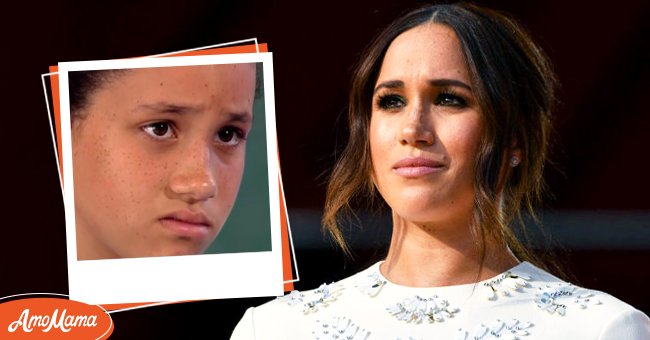 Left: 11 year old Meghan Markle Source: YouTube/Inside Edition Right: Markle at Global Citizen Live on September 25, 2021 in New York City. Source: Getty Images
THE GENESIS OF MARKLE'S ADVOCACY JOURNEY
The year was 1992. Markle was a regular 11-year-old, except in retrospect, she wasn't that regular after all. Her educators had assigned her social studies class to watch and assess some TV commercials.
Consequently, Markle noticed a commercial for a dishwashing soap brand called "Ivory." To an apathetic ear, the commercial had nothing wrong with it, but for the intelligent Markle, it sounded all wrong.
The commercial claimed that many women struggled with washing dishes, thus offering them the dishwashing soap solution. The messaging struck the former "Suits" actress as odd and unfair.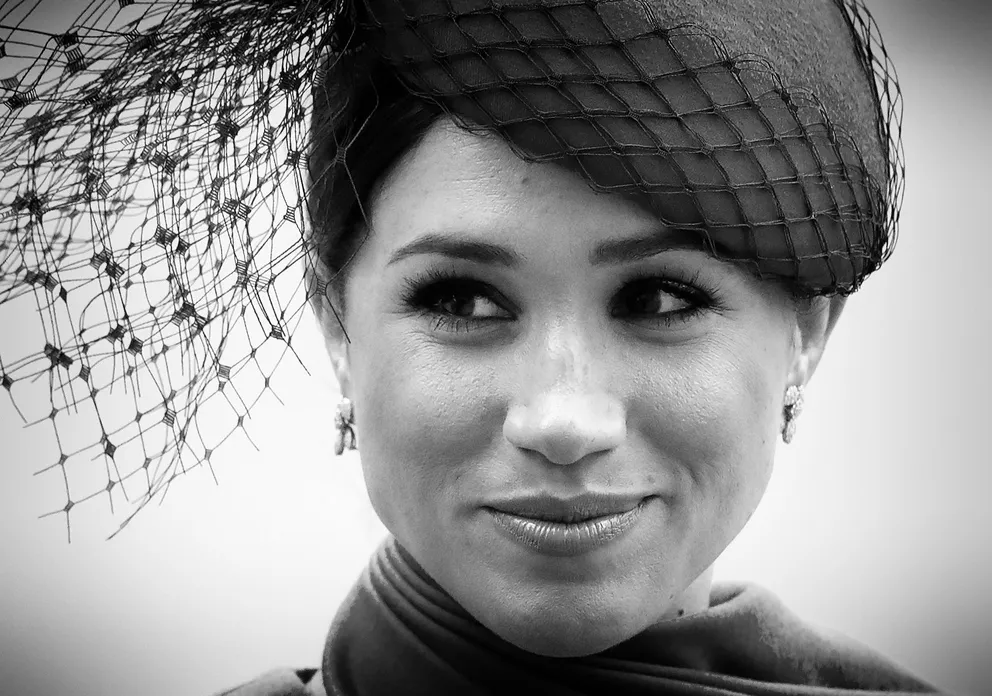 Meghan Markle, Duchess of Sussex attends the Commonwealth Day Service 2020 at Westminster Abbey on March 9, 2020 in London, England. | Source: Getty Images
She wondered why "Procter and Gamble" was advertising the dishwashing soap solely to women. Speaking to Inside Edition following her outrage on the matter, Markle said at the time:
"I don't think it's right for kids to grow up thinking these things, that just mom does everything."
She wondered why those advertising the soap felt that women were solely responsible for washing the dishes and why one out of every three commercials always said something to hurt somebody's feelings.
And so armed with pen and paper, she aired her concerns by writing to the commercial company, asking them to change their strapline from "Women all over America" to "People all over America." And they did!
Days after she aired her complaints to the company, the changed commercial read, "People are fighting greasy pots and pans with Ivory care." This was a victorious amendment of the original "Women are fighting greasy pots and pans with Ivory care."
After her first advocacy mission became successful, the future duchess returned to her father and told him all about it. As a result, he encouraged the young lady to write letters to the most influential people she could think of.
Markle figured that if she ever wanted her voice heard, she would write letters to Hillary Clinton, the sitting First Lady at the time. Her quest also saw her write to the Nick News Anchor Linda Ellerbee and celebrity Attorney Gloria Allred.
Her elementary school assignment had led to a monumental discovery that she could fight all vices if only she believed in her power.
USING HER FAME FOR THE GOOD OF OTHERS
Close to two decades after the incident, Markle spoke at a United Nation's Women's convention and recalled her first win in the fight against inequality, saying:
"At the age of 11, I created my small level of impact by standing up for equality."
And yet, the 1992 incident would be one of many she would be involved in a bid to fight for equal rights for the women in her country and support philanthropic causes.
In 2017, just after announcing her engagement to Prince Harry, Markle also declared that she would be quitting her career as an actress to focus solely on her philanthropic works.
Even before she married into the royal family, Markle was already making a difference through her charitable works. She was helping the less fortunate and providing opportunities for growth to many others.
That same year, Markle collaborated with World Vision as an ambassador. She traveled to Mumbai and Delhi in India to meet women and girls directly affected by the stigmatization of menstrual health.
This kind of discrediting, she said, arose from the lack of knowledge and education about menstruation. Her cause saw her provide education around the subject, ensuring that, albeit slowly, the stigmatization would die down and girls would attend school normally.
A year earlier, in 2016, Markle had traveled to Rwanda as an advocate for the United Nations. She was there to celebrate the fact that 64 percent of the Rwandan government are women, which is the first case in the world.
Speaking about her humanitarian work, Markle noted that her drive is to see people benefit from her efforts and women enjoying equal rights to men. The Harpers Bazaar reports her to have said:
"This type of work is what feeds my soul. The degree to which I can do that both on and off camera is a direct perk of my job."
That same year, Markle was also a counselor for the "One Young World," a mission that gathered young leaders from across the globe and helped them create positive change and make lasting connections.
MARKLE CONTINUES WITH HER CHARITABLE WORKS
She worked for the cause at their summits in Ottawa and Dublin in 2014 and Canada in 2016. There she gave a talk alongside Prime Minister Justin Trudeau.
Markle also called out the creator of the famous series "Suits," in which she played Rachel Zane, for giving her character too many semi-naked scenes on the show.
With fame comes opportunity, but also a lot of responsibility to advocate and impact others. Markle takes to this seriously and ensures that whatever she does positively impacts those around her.
Ahead of her wedding to the Duke of Sussex, Harry, Markle announced that instead of the gifts people wanted to give them, they preferred to have people donate to various foundations in the UK, including CHIVA StreetGames.
To celebrate her 40th birthday, Markle asked forty of her celebrity friends to dedicate only forty minutes to inspire and mentor women that were mobilizing back into the workforce after the long Covid-19 hiatus.
The mother of two continued to impact the world as a working royal, and even after she and her husband exited the royal life for a quieter, more private one in the USA.
Please fill in your e-mail so we can share with you our top stories!