Twitter Outraged after Reveal of Meghan Markle's New Netflix Project Name – See All Details
Meghan Markle is on Netflix, and people are not happy! The Duchess of Sussex hinted that she is releasing a new animated series that that will be based partially on her childhood.
Meghan Markle is releasing a new animated series on Netflix that will be based on the duchess' childhood and whose character "Pearl" is named after the original Welsh meaning of the name Meghan.
She announced that she would be the creator and producer of the series, which revolves around a 12-year-old girl who is on a self-discovery journey and seeks inspiration to deal with life challenges from influential women in history.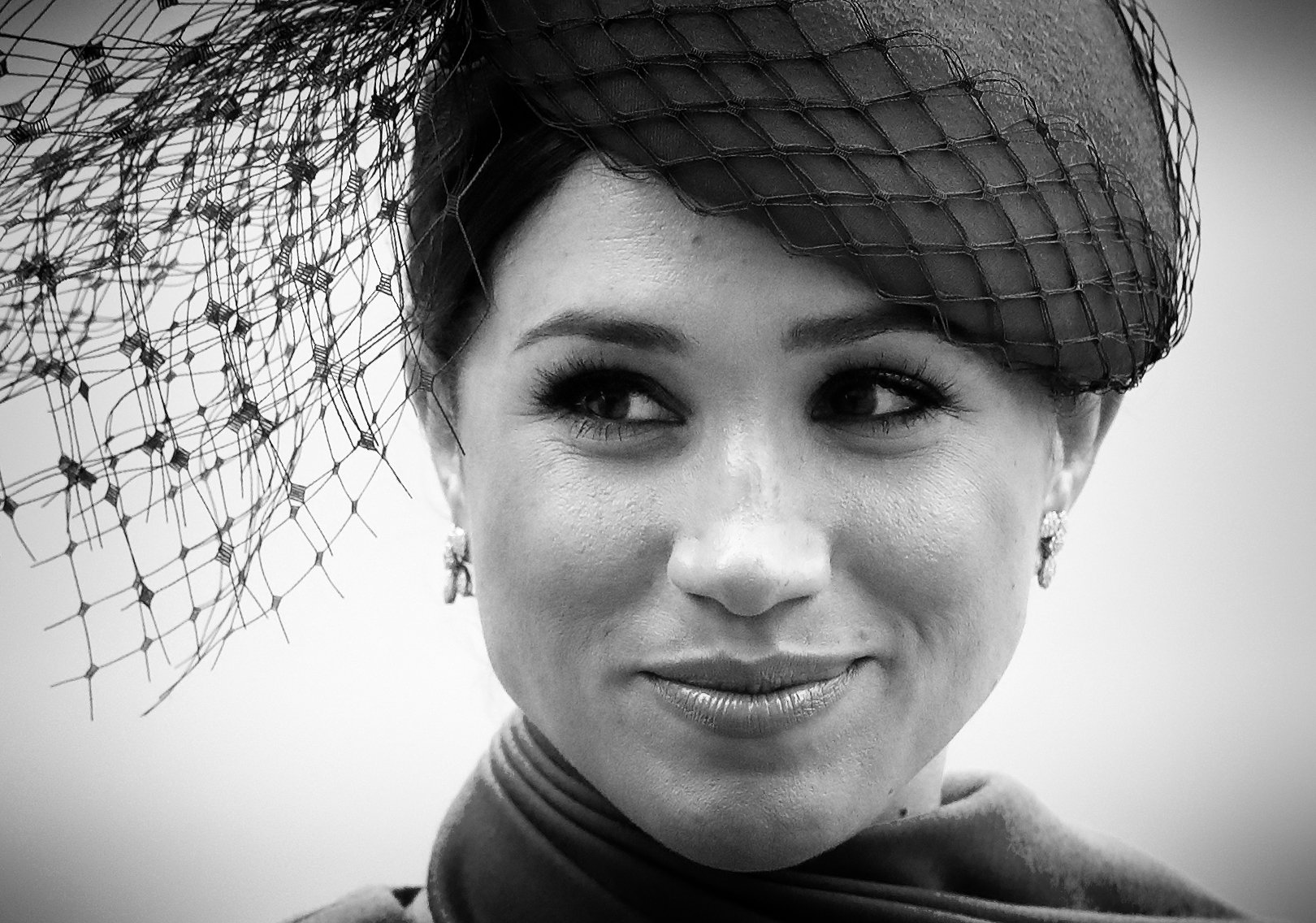 Twitter users were not having any of it as they took to Twitter to accuse the Duchess of always trying to draw everyone's attention to herself. The fan claimed that Meghan is the center of her own universe and seems not to understand how she is not the center of everyone else's.
Another called the series a "vanity project" and accused Meghan of using her royal title to bag her second Netflix deal because, according to her, the duchess has no experience, skill, or talent. Yet another user commented on the Mail Online tweet, saying:
"Everything she does is geared around her self adoration."
The Meghan show! Duchess of Sussex drops major hint that new animated Netflix series will be based on HER https://t.co/V3IqQ0BbsY

— Daily Mail Online (@MailOnline) July 15, 2021
The series, which is in its development stage, will be co-produced by David Furnish, iconic musician Elton John's husband. It will also be the second Netflix project that the former Duchess of Sussex will be setting up and is part of Archewell Productions.
Harry and Meghan have had a long relationship with Furnish and his husband Elton, going way back to the musician's friendship with Princess Diana, the Duke's mother.
Everything she does is ALL about her. Everything!

— westcoastwoman (@westcoastwoman7) July 15, 2021
Elton and Diana met in 1981, and he remembers her fondly, saying that he enjoyed spending time with her, and she possessed a type of social ease that many don't have. He says they clicked as soon as they met.
The series would document the life-changing illnesses and injuries sustained by the service members on their way to the Invictus Games.
The jealousy card 😄😄😄.
There's no reason to be jealous, dear. People are only wondering how a person without talent, skills or experience got a Netflix deal. You've guessed it, solely because of the titles of this "toxic, racist" family she loves to trash.

— Suzanne Brmptn (@su_brompton) July 15, 2021
The Sussex signed a deal with Netflix in 2020 that would see them cover children's shows, scripted TV series, feature films, and cover documentaries. Their Archewell Production company was started to produce content that inspires, elevates, and informs.
Their first project saw them sign a multi-million dollar deal with Netflix to produce their first docuseries that would feature people's lives behind an international sports event founded by the Duke, named the "Invictus Games."
The series would document the life-changing illnesses and injuries sustained by the service members on their way to the Invictus Games, as well as follow the competitor's lives. Harry says:
"As Archewell Productions' first series with Netflix, in partnership with the Invictus Games Foundation, I couldn't be more excited for the journey ahead."
In March, Harry and Meghan appeared on Oprah for a highly anticipated interview. The couple opened up about their time as royals, the racism Meghan faced at the palace, as well as her mental health.
Harry spoke about their expanding family, his decision to leave the palace and relocate to California in a bid to protect his young family, and how well they were settling into their new lives. 
The Interview was aired and initially had 11 and 17 million views in the UK and the US. It has since garnered over 61 million views worldwide.
The 110-minute interview has bagged an Emmy nomination for the Outstanding Hosted Non-fiction or Special Category along with four others. The interview marks Oprah's eighth Emmy nomination.
"Oprah with Meghan & Harry: A CBS Primetime Special" has been nominated for an Emmy Award in the "Outstanding Hosted Nonfiction Series or Special" category.

Full #EmmyNoms List: https://t.co/Ac2m7xtslQ pic.twitter.com/un41oRwPAH

— Omid Scobie (@scobie) July 13, 2021
Fans who watch the iconic host took to Twitter to congratulate her and the former Duchess of Sussex for the nomination, thanking the two for being open and vulnerable.
One commended them on their courage in speaking against the unfair treatment as royals, while another commented, saying that the nomination was well deserved.