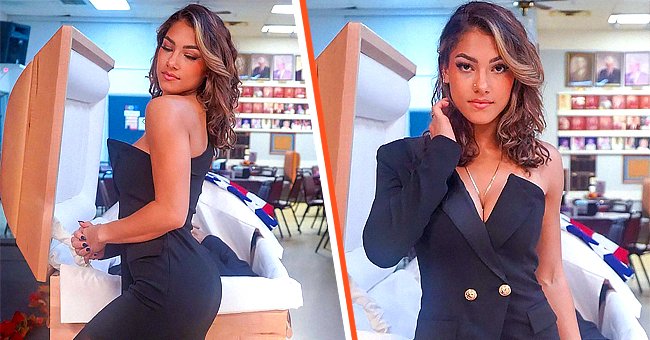 instagram.com/jayne_riveraa
Influencer Holds Photo Shoot in Front of Dad's Open Casket and Sparks a Debate on Social Media
Recently, images of a young lady striking a racy pose at her father's funeral were shared on social media. Rather than be applauded, the model has been slammed for disrespecting her veteran dad.
A fitness model has been tagged as despicable, trashy, and disgusting after she shared a series of sexy snapshots of herself in an inappropriate dress at her dad's funeral on her Instagram page.
The pictures of the TikTok star identified as Jayne Rivera showed her clad in a one-sleeved blazer mini dress, black tights, and high-heeled boots. She took the images, posing in front of her father's open coffin.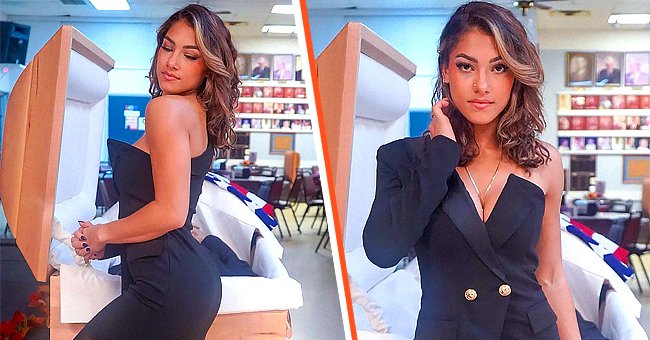 Pictures of Jayne Rivera at her dad's funeral | Photo: instagram.com/jayne_riveraa
In the photos, the beautiful lady appeared far from bereaved as she showed off her outfit, kicking up one heel and striking a faux-prayer pose.
The snaps seemed to be more about allowing Rivera to flaunt her outfit, nails, and hair rather than grieving her father. The model's overall appearance did not sit well with netizens, and they trooped to the comments section to slam her.
One of the respondents made it known that Rivera's dad was a decorated veteran, and taking photos shot in front of the casket was beneath the model.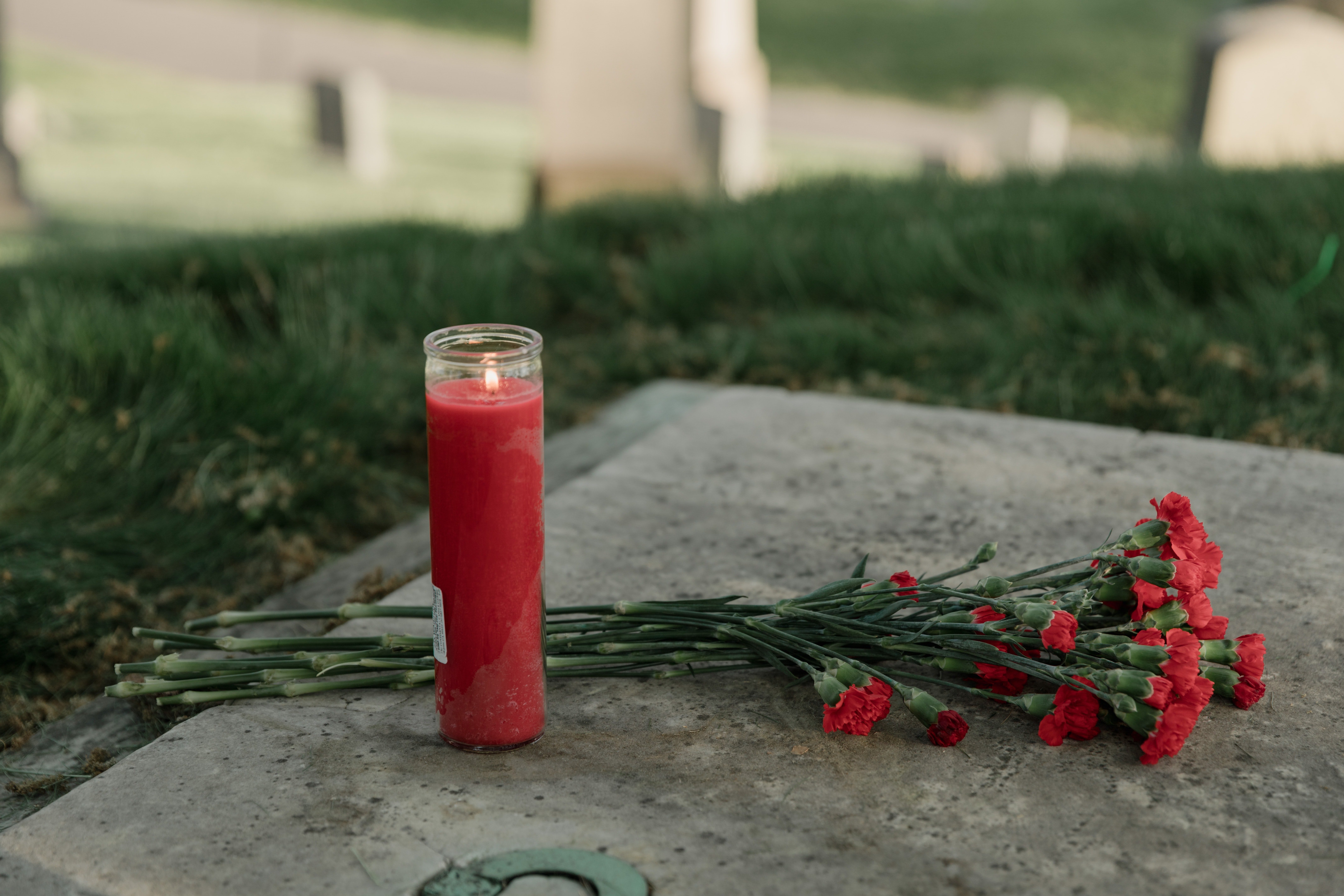 A bouquet of roses and candle on a grave | Photo: Pexels
A second follower noted that Rivera had exposed her true nature to the world by sharing such posts. Other Instagram users called the 20-year-old unhinged and repulsive
Since she updated her Instagram feed with the posts, the star has lost a huge chunk of her social media fan base.
Some speculated that the pictures were purposely posted to stir up controversies and attract more followers to the influencer's page.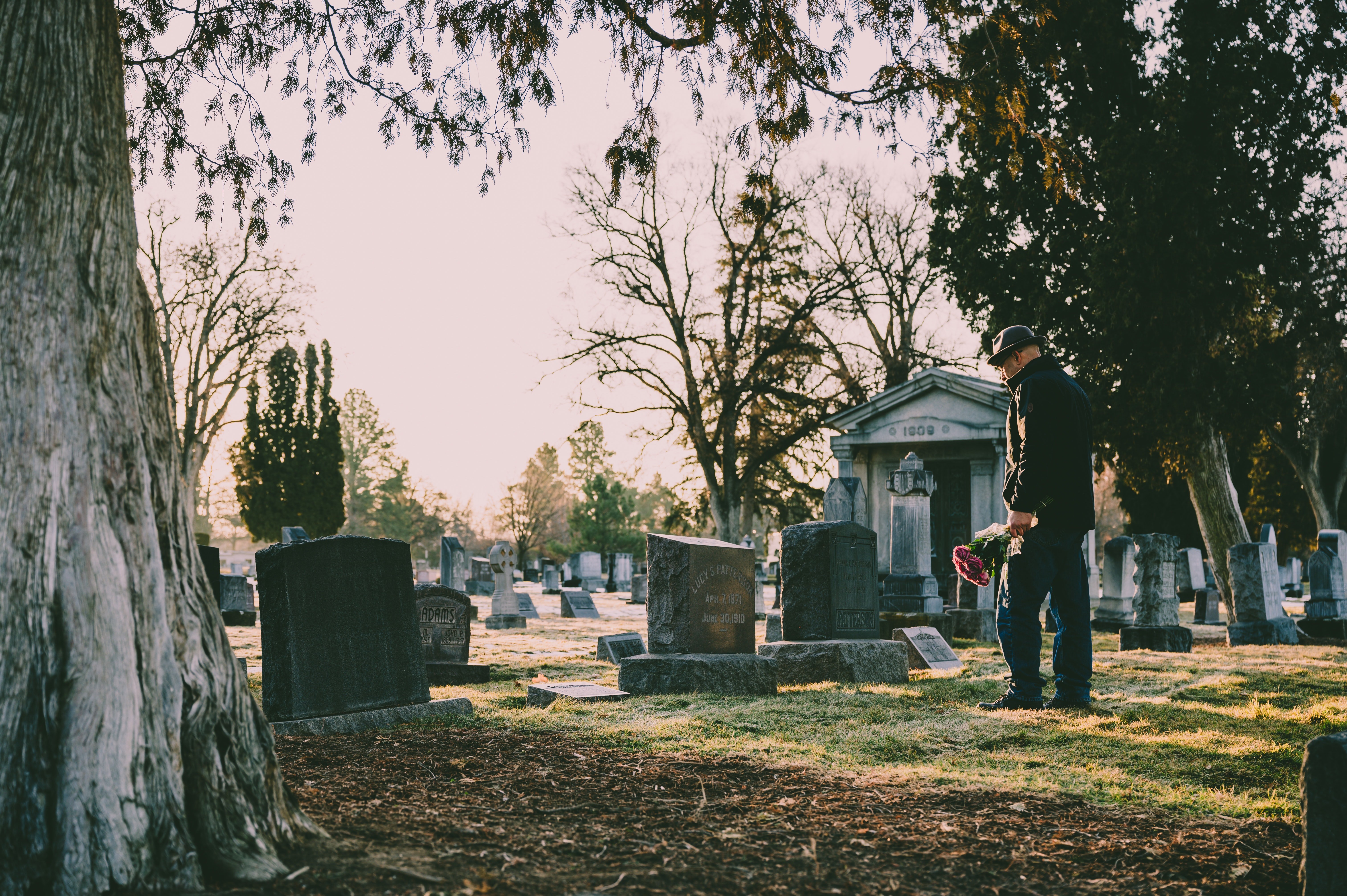 Man standing in a black jacket in front of a grave with flowers in his hand. | Photo: Pexels
While several fans and followers bashed the model for her posts, others encouraged her to delete the pictures and apologize to the public for her lack of discretion.
A majority noted that failure to heed the pleas would result in the social media star being unfollowed. It is pertinent to note that before the uploads, Rivera had over 84 thousand Instagram followers. Also, she had about 307,300 TikTok followers.
Since she updated her Instagram feed with the posts, the star lost a huge chunk of her social media fan base. Rivera is yet to make a statement regarding the backlashes from netizens or apologize to her fans for her inappropriate posts.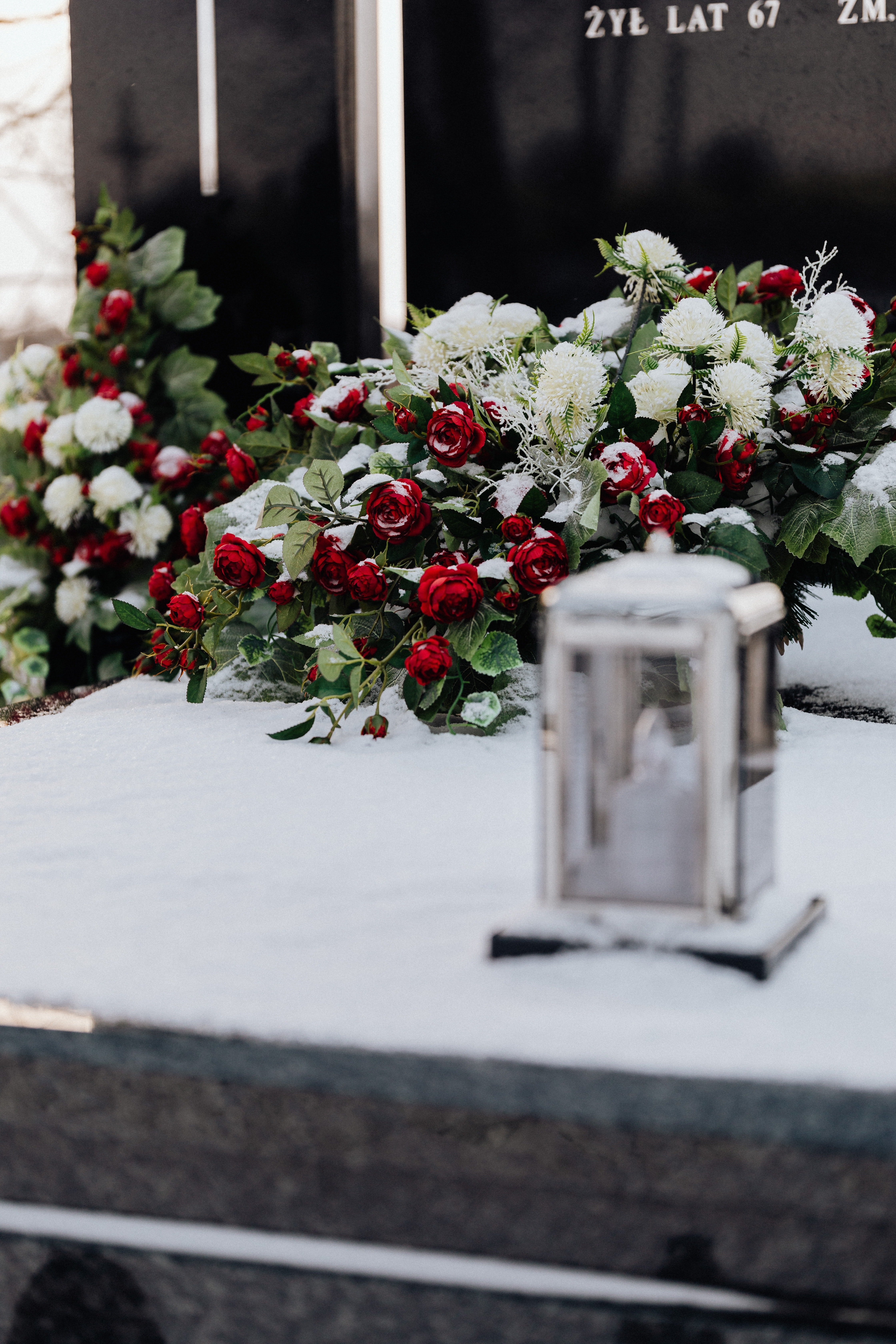 Red, white and green flowers on a flat surface. | Source: Pexels
However, the pro athlete has seemingly deleted all the images since the criticism. Also, it appears that she has deactivated her account, as it cannot be found on Instagram.
While the star tries to put herself together, fans are optimistic that Rivera would recover from the bashing, learn her lessons and return to keeping them updated on social media.
Please fill in your e-mail so we can share with you our top stories!