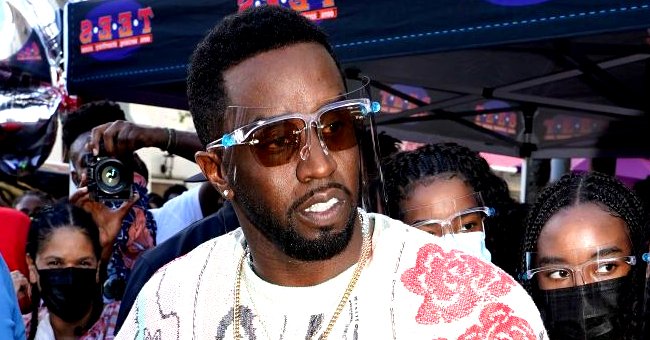 Getty Images
Diddy's Ex Kim Porter Passed 3 Years Ago - He's Now Selling the House Where She Died for $7M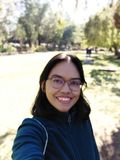 A few years after model and actress Kim Porter's death, rapper Diddy is ready to move on. One of the hip-hop star's recent steps recently included putting her former girlfriend's mansion up for sale.
Hip-hop star Diddy has captivated the world with his exceptional musical talent. Besides rapping, he also showed off his acting chops in various films, including "Get Him to Greek" and "A Raisin in the Sun."
The rapper and actor, whose real name is Sean Combs, is famous for his admirable love for his ex-girlfriend, former actress, and model Kim Porter. Their relationship dated back to the early 1990s.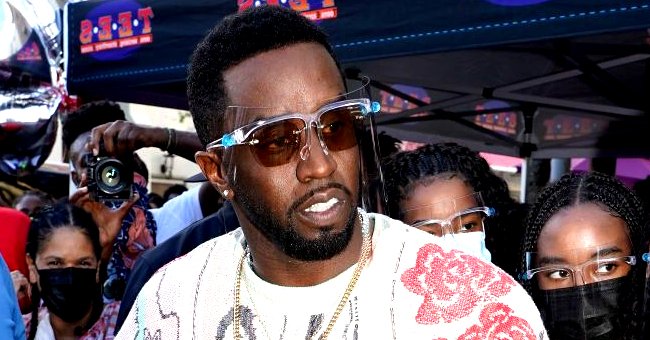 Sean "Diddy" Combs at Miami, Florida on December 29, 2020. | Photo: Getty Image
THE COUPLE'S WHIRLWIND ROMANCE
Their whirlwind romance started in the late 1990s. The 50-year-old veteran rapper was an intern at Uptown Records in New York City, while Porter was the record label's receptionist.
For Diddy, working on the same record label provided an opportunity to get to know Porter. Jessica Rosenblum, Porter's friend, says that the rap icon was determined to get the former model to date him.
Porter took a while to agree to a date Diddy requested. Rosenblum added that the musician had been persistent; he would not give up once he wanted something until he got it.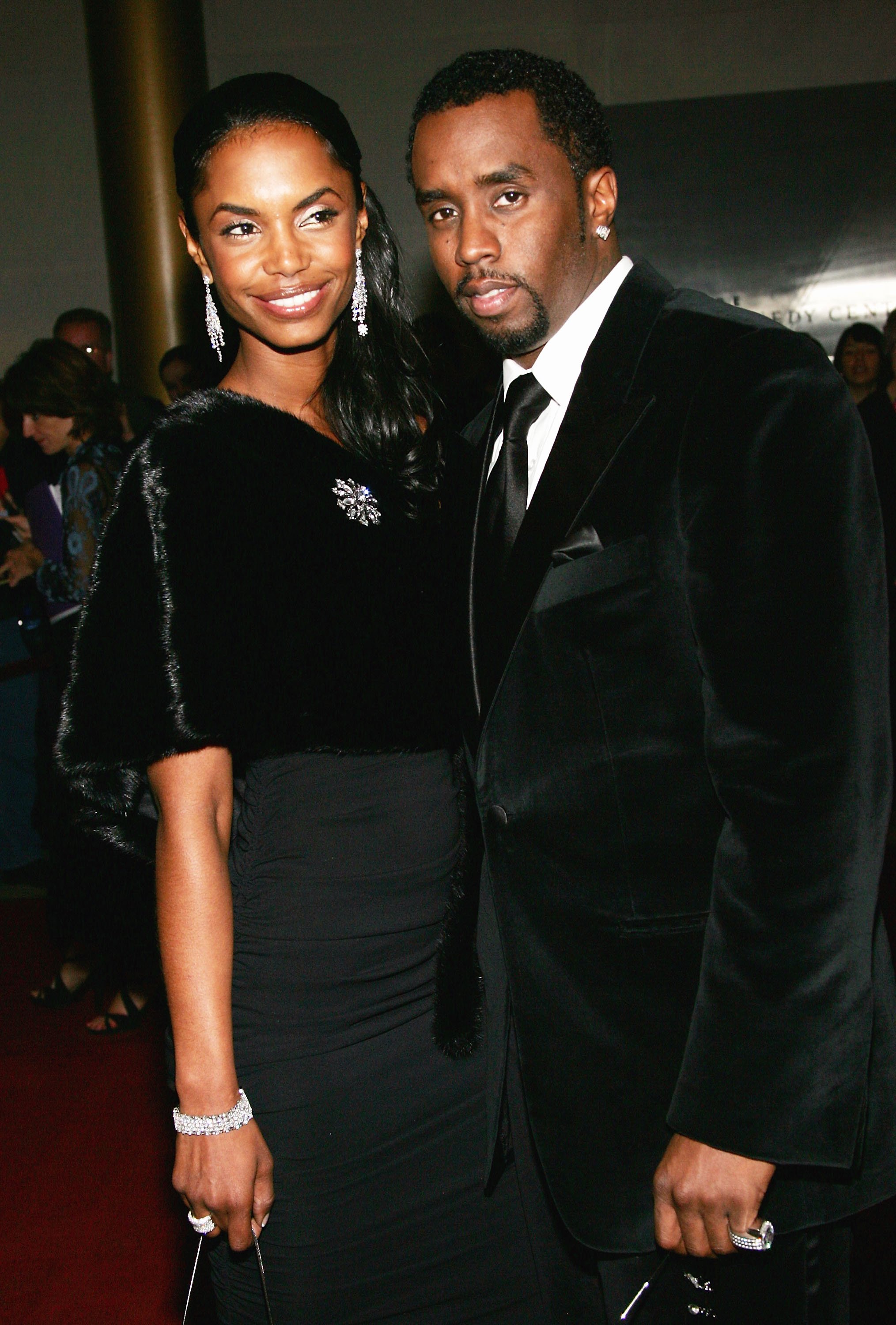 Sean "Diddy" Combs and Kim Porter attend the 27th Annual Kennedy Center Honors Gala at The Kennedy Center for the Performing Arts December 5, 2004. | Photo: Getty Images
Diddy's charm worked in the end. Along the way, he and Porter had three children together, dating on and off for several years while reaching their dreams of stardom.
After welcoming their 23-year-old son, King, in 1998, the couple broke up in 1999 but later reconciled in 2003. In 2006, Porter gave birth to twin daughters Jessie and D'Lila Star, who are now 14 years old.
However, the pair split for the final time in 2007, which led them to live separately. Porter and their children lived together in a beautiful mansion in Toluca Lake, Los Angeles.
PORTER'S UNTIMELY PASSING
In Toluca Lake, Diddy would visit Porter and their children. Despite parting ways, they maintained a close relationship. After Porter unexpectedly passed away in 2018, Diddy was devastated. Shortly after her death, he tweeted:
"We were more than best friends, we were more than soulmates."
Porter was reportedly discovered unresponsive in bed, and investigators said her death had no foul play. The Los Angeles County Medical Examiner-Coroner determined that she died from lobar pneumonia.
Diddy mourned the loss of his ex-girlfriend as they have shared beautiful memories with their children. The "Coming Home" hitmaker is eager to make a new start following the loss.
Diddy honored his late girlfriend on what would have been her 50th birthday in December 2020.
Diddy has recently listed their unoccupied Toluca Lake mansion for sale for $7 million. The beautiful residence, built-in 2006, was sold for $5.3 million in 2009.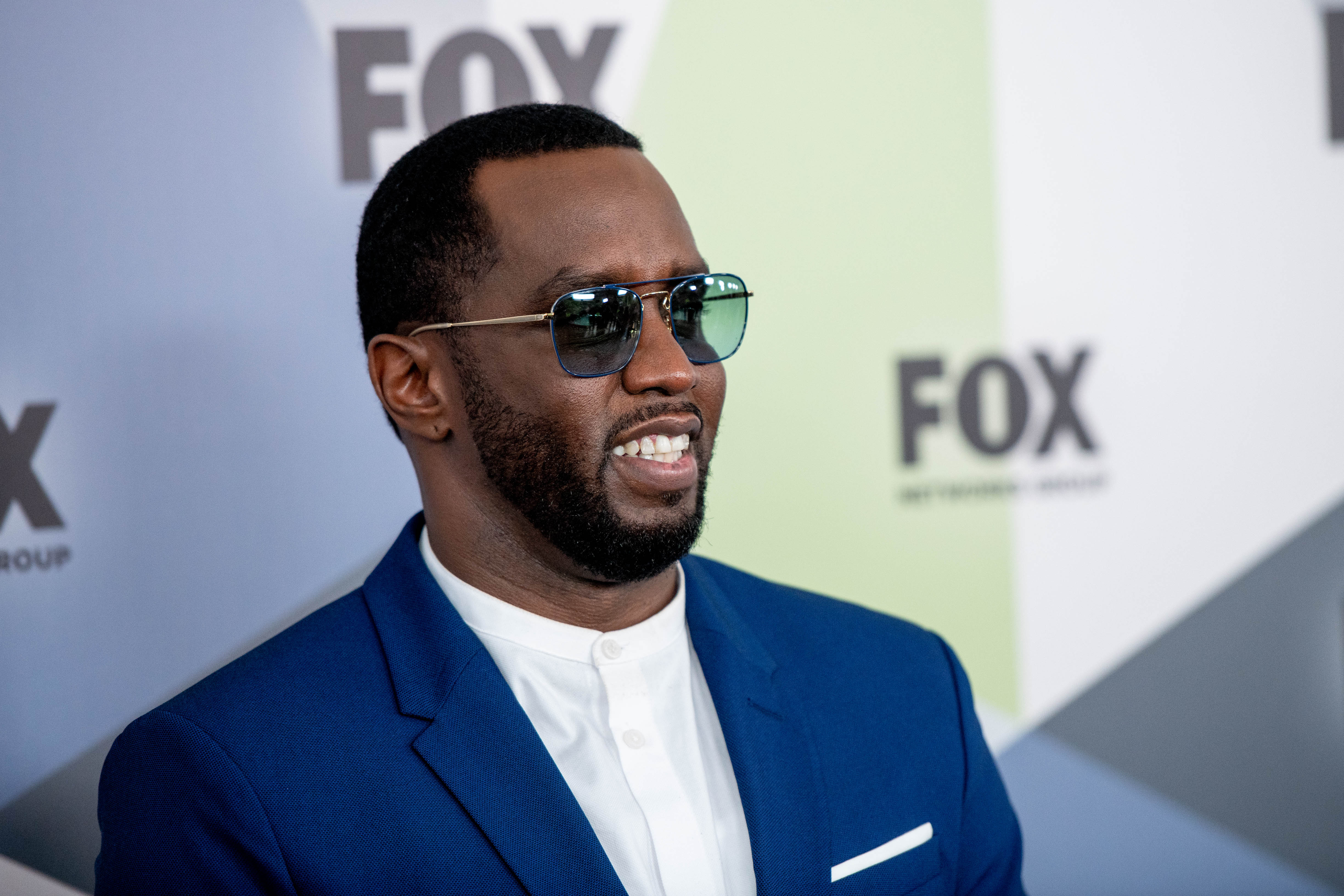 Sean 'Diddy' Combs attend the 2018 Fox Network Upfront at Wollman Rink, Central Park on May 14, 2018 in New York City. | Photo: Getty Images
INSIDE THE TOLUCA LAKE MANSION
Despite the gorgeous mansion being empty now, it still carries a little memory of Porter. The latter's 2011 Cadillac Escalade has remained in the driveway.
The East Coast traditional-style property is 9,655 square feet which house six bedrooms with bathrooms. The half-acre estate is also fully gated, walled, and protected by a security system.
Although the mansion may need some fixing, it exuded a luxurious vibe. It boasts an elegant double-height foyer with a curve-shaped staircase on both sides, a crystal chandelier, and checkered marble floors.
The mansion's amenities include a vast living room with a fireplace and a kitchen with stainless steel appliances. Additionally, it has a screening room, a master's suite with a fireplace, and a spa-style bathroom.
Outdoors, lush sycamore trees and boxwood hedges dot the property's landscape. Other features include a basketball court and a massive swimming pool surrounded by a spa and Baja sundeck.
Many notable neighbors surrounded Diddy and Porter's stunning mansion, including pop star Sia, actors Viola Davis and Steve Carell, and county crooner Billy Ray Cyrus.
PORTER'S FINAL WORDS
Diddy has been living in a $39 million-worth Holmby Hills mansion in Los Angeles with his children since Porter passed away. He recalled the former model's final words, saying:
"One night I was checking on her, and she was like, 'Puffy, take care of my babies.' She actually said that to me before she died."
He described Porter as a dedicated mother to her children. The entrepreneur revealed that the late model would always mention the children during their past conversations.
Diddy honored Porter on what would have been her 50th birthday in December 2020. In his touching tribute, he shared a black-and-white video montage of him and his late girlfriend throughout the years.
In November last year, he also marked the second anniversary of her death with loving tributes on his social media. Alongside the multiple photos, he wrote that Porter is "irreplaceable."
The record producer previously stated he is no longer a "part-time father." Diddy said he used to choose work over family, but he realized he needed to spend more time with his children since losing Porter.
RAISING HIS CHILDREN AS A SINGLE FATHER
The "I'll Be Missing You" singer expressed his gratitude to his friends and other relatives for helping him raise his large family. In addition, he credited Porter for assisting him, and the kids overcome grief.
Diddy has changed his parenting methods after Porter's death. The renowned rapper said he needed to focus on his children's future because he knew how hard it would be once they became independent.
Outside of his music career, the single dad manages the family business, Comb's Cartel. One of the legendary rapper's plans is to run the company with his children.
Diddy looks forward to seeing his children come out better and more robust in the wake of losing Porter. He wanted them to be fearless and intelligent as well.
Besides sharing son King, and twin daughters Jessie and D'Lila Star, the Grammy winner and Porter had three other children from their previous relationships.
Porter had a son Quincy, 30, with ex-husband Al B. Sure!, whose real name is Albert Joseph Brown III. Diddy shares 27-year-old son Justin with Misa Hylton, while his 15-year-old daughter, Chance, with Sara Chapman.
Please fill in your e-mail so we can share with you our top stories!