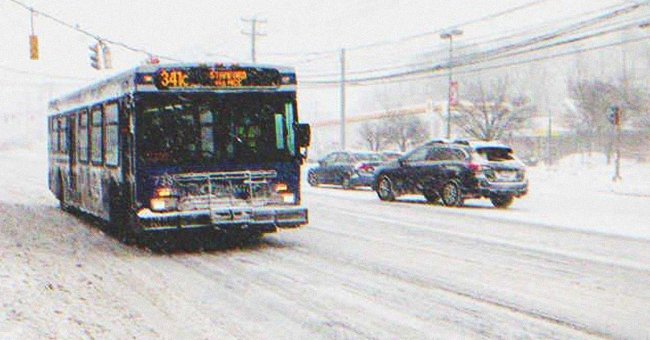 Shutterstock
Bus Driver Kicks Out Poor Lady with Crying Kid in Severe Cold — Story of the Day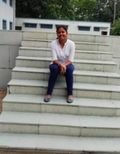 An arrogant bus driver kicked out a woman and her crying baby in the cold because she didn't have money for the fare. But later, she received help from an unexpected source.
Meredith had been happily married for 15 years, and during these years, not even once had her husband Josh indicated that he was unhappy with her or desired divorce. However, it happened one day when Josh packed his belongings and left her and their two children alone.
Meredith's third baby was still on the way at that point, and the woman was struggling to make ends meet. When their third child, Kathy, was born, she took a job at a beauty parlor where she could take baby Kathy with her and care for her.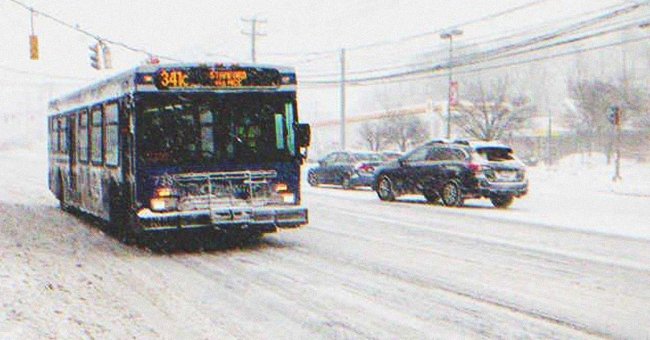 Meredith was kicked out by the bus driver | Photo: Shutterstock
Thankfully, her older children, Rachel and Philip, were quite cooperative and helped their mother in whatever way they could from a very young age because they had seen her struggle for them.
Meredith also tried her hardest to balance work and child care, but it wasn't easy. Kathy was only a few months old, and she couldn't bear the thought of leaving her alone. As a result, she took her everywhere she went, including to work.
Unfortunately, one morning, Meredith couldn't get out of bed on time because she struggled to put Kathy to sleep the night before. When the woman glanced at her watch, it was already at 10:00 a.m. The bus was scheduled to leave at 10:15 a.m., and if Meredith missed it, she wouldn't be able to catch another until 10:40 a.m.
Affording a cab wasn't a feasible solution as she'd been living on a tight budget, so the woman left the house as soon as she could.
It was freezing, and Meredith was holding baby Kathy close to her, covered in her overcoat to protect the child from the cold. Luckily she'd reached the bus stop just before it was ready to depart.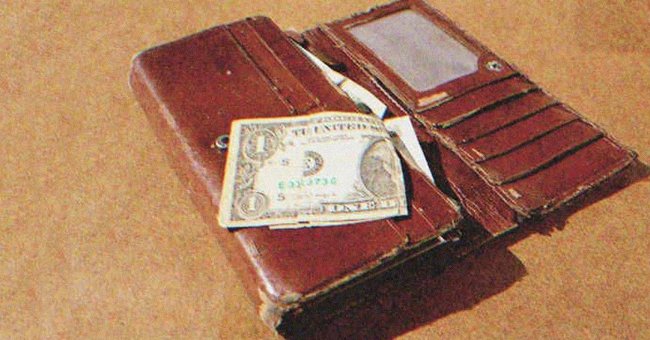 Meredith forgot her wallet at home | Photo: Shutterstock
She dashed into the bus as she arrived at the stop and was about to take a seat when the driver abruptly stopped her. "Excuse me, ma'am. You forgot to pay your fare!"
"Oh, sorry, just give me a minute," Meredith apologized and started looking for her purse, but when she reached into her bag, she discovered her wallet was missing. It contained both the bus pass and the money. She must have left it in her hurry.
Meredith checked her pockets to see if she kept some change in them, but unfortunately, they were empty too. Meanwhile, the bus driver was getting impatient. "Could you please hurry. The roads are slick, and I can't drive fast because it's snowing," he declared emphatically.
Meredith looked up from her bag. "I'm sorry, but I left my purse at home. It has both my cash and the bus pass."
The bus driver glared at her. "Sorry, I can't allow you to take this bus then. GET DOWN FROM THE BUS!"
"No, please!" Meredith pleaded. "I have a baby with me, and it's freezing. I promise that once I get to work, I'll have someone pay you."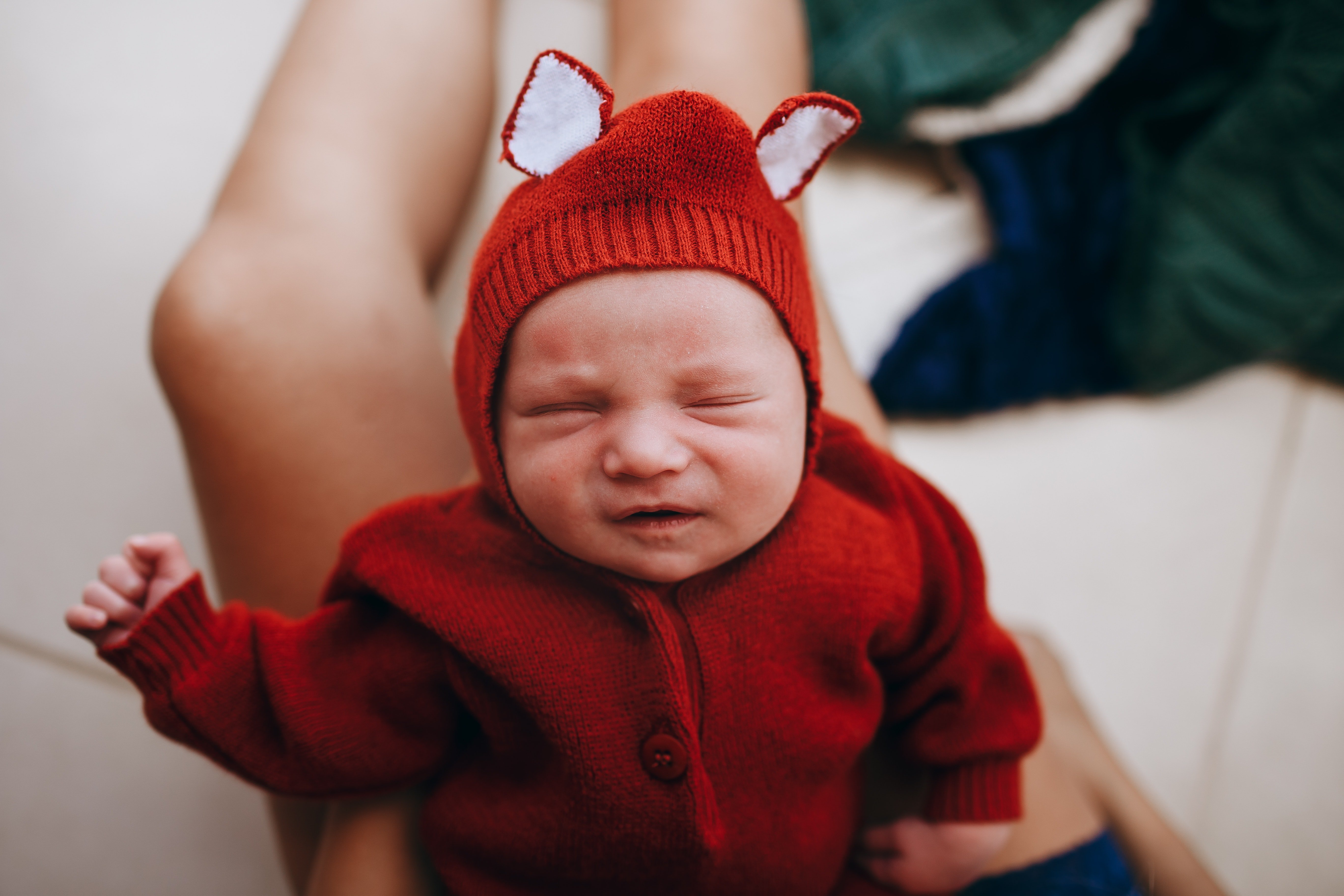 Passengers were outraged when Kathy started crying | Photo: Pexels
The driver erupted in laughter. "Nice try, lady, but many people have made up stories like that and gotten away with not paying the fare. I'm not a fool!"
Meredith pleaded with him again, but Kathy started wailing, and passengers were outraged. "Can you please just get off now? Your child is crying as if the world is ending! It's too irritating!" a man in the front seat yelled.
"I know, right!" exclaimed another. "I believe she purposefully came with a baby to get a free ride. That's so cheap!"
Meredith's eyes welled up at this point. "No, I didn't. I..."
"PLEASE LEAVE, MA'AM. You're wasting everyone's time!" the bus driver interrupted. Dejected, Meredith picked up her bag from the seat and exited the bus, bracing herself against the cold. However, her problems were far from over.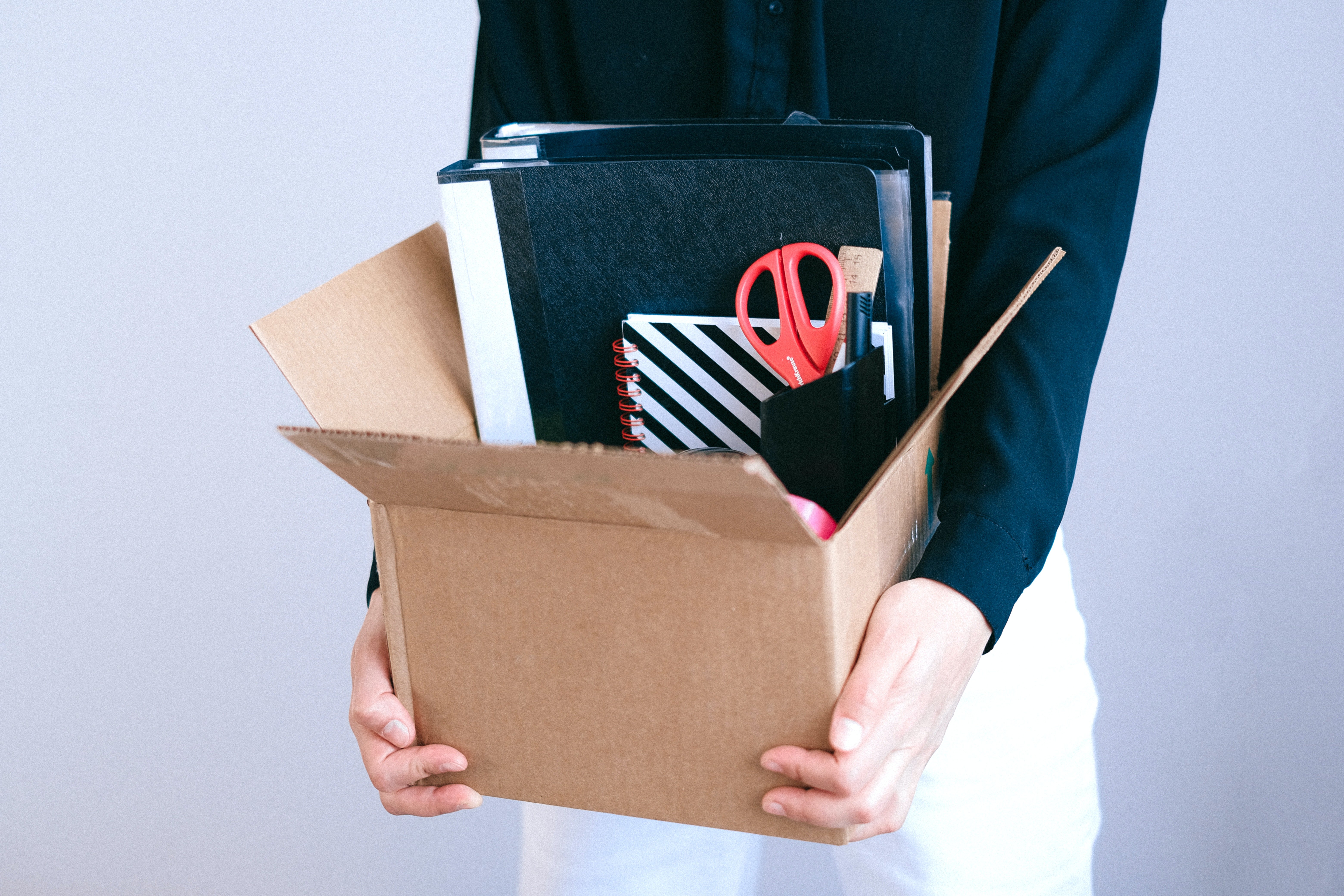 Meredith was fired | Photo: Pexels
When Meredith finally arrived at the salon, her boss Linda lashed out at her. "Ahh! Here you come," she mocked her. "So what's your reason for being late today? You missed the alarm?! You couldn't get a bus?! Huh?"
"Well, I did get the bus," Meredith said quietly, "because I forgot my wallet in a rush, and I couldn't pay the fare. So I was kicked out and had to go back home to get it."
"Ahh...I see," Linda said quietly. "You know, Meredith, I think you're overworked. You see, you were in a hurry today and forgot your purse; who knows, the next day, you might forget you even have to show up for work on time!"
"Sorry, Linda," Meredith said, embarrassed. "It won't happen again!"
"There's no need to be sorry, Meredith, because I won't let it happen again. Here, take this," Linda said, handing Meredith her severance pay.
Meredith couldn't believe what was happening. She begged Linda, reasoned she was a single mother with three children to care for, but her pleas fell on deaf ears. Dejected, she gathered her belongings and exited the salon. But just then, she heard a voice from behind her. "Excuse me, ma'am! Could we please talk?"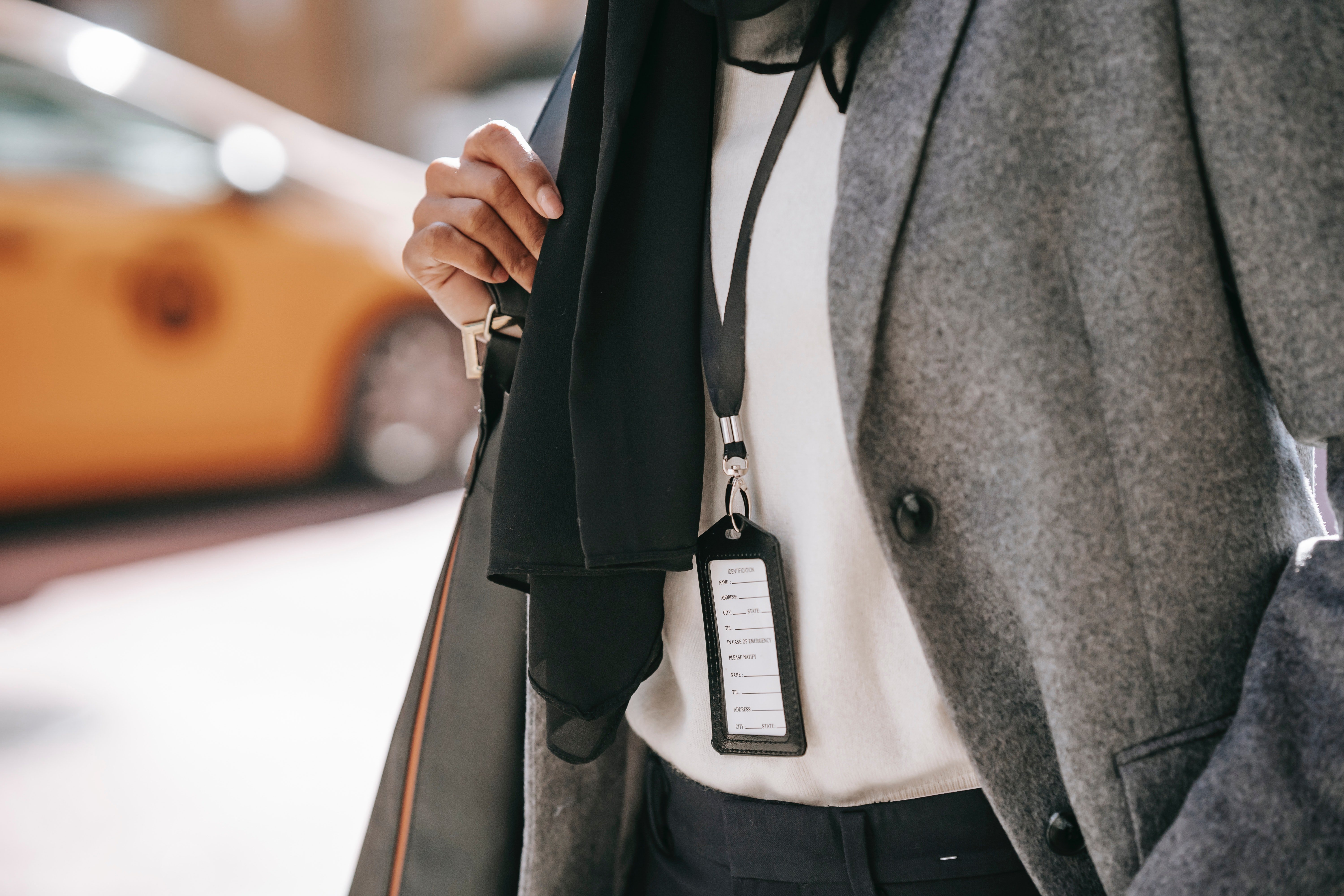 The woman following Meredith was a journalist | Photo: Pexels
Meredith turned around and saw a middle-aged woman standing there. In one hand, she held Meredith's scarf, and in the other, a small book.
"You left your scarf on the bus! I saw what happened and was about to pay for you, but the passengers began yelling, and you got off the bus, so I followed you here. I'm sorry I couldn't be of more assistance, " she apologized.
"Oh, no! It's fine," Meredith said. "I appreciate you returning the scarf."
"Well, it's freezing here, and I'm afraid your baby will catch a cold," the woman said. "Do you mind if we go to a cafe nearby?"
"Of course," Meredith replied as the two walked to a cafe on the next street.
Upon arrival, the woman introduced herself as a journalist to Meredith, showing her ID. Her name was Joanne. Meredith introduced herself as well.
"I overheard your conversation with your boss and I'm sorry," Joanne revealed. "The reason I wanted to talk to you too is we're working on developing stories about single mothers and the difficulties they face daily. We believe mothers are all-rounders who can do anything! Their abilities are limitless! I was hoping I could interview you for the story I'm writing?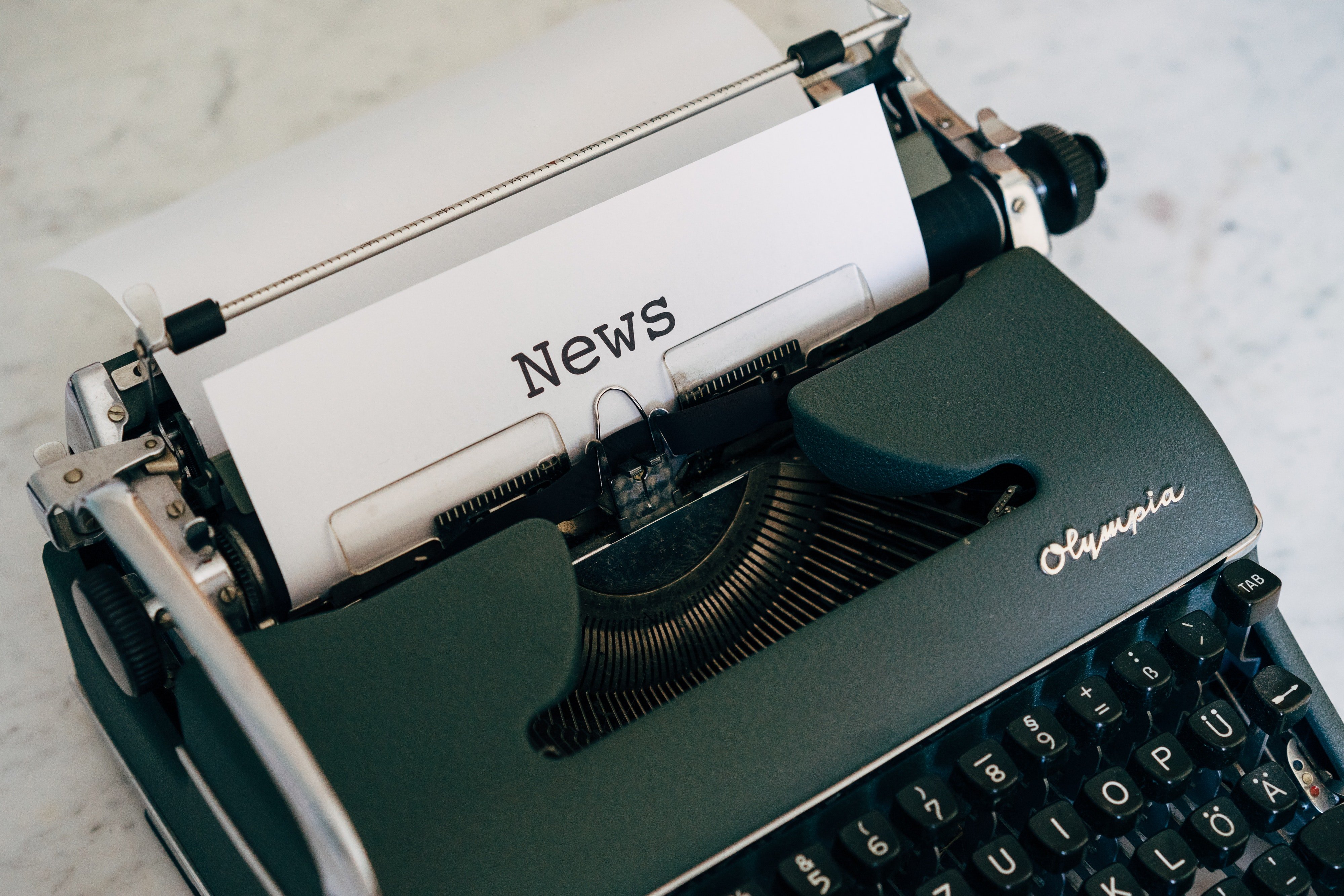 Joanne wrote an article about Meredith | Photo: Pexels
"Well, I don't think I'm the right person," Meredith admitted, disappointed. "I lost my job, and I have no idea what to do. I feel my kids have to suffer because of me!"
"Please don't say that!" Joanne stated. "Actually, my sister also owns a salon. If you want, I can ask her to find a spot for you."
"Really?" Meredith's eyes glowed. "Are you sure you can do that?"
"Fortunately, yes. Her salon just recently opened, and they are still looking for employees!" Joanne responded.
"OMG! Thank you so much!" Meredith replied joyfully.
"Well, you don't have to thank me! I'm a single mother, too, and I can understand your plight. So shall we go ahead with the questions?"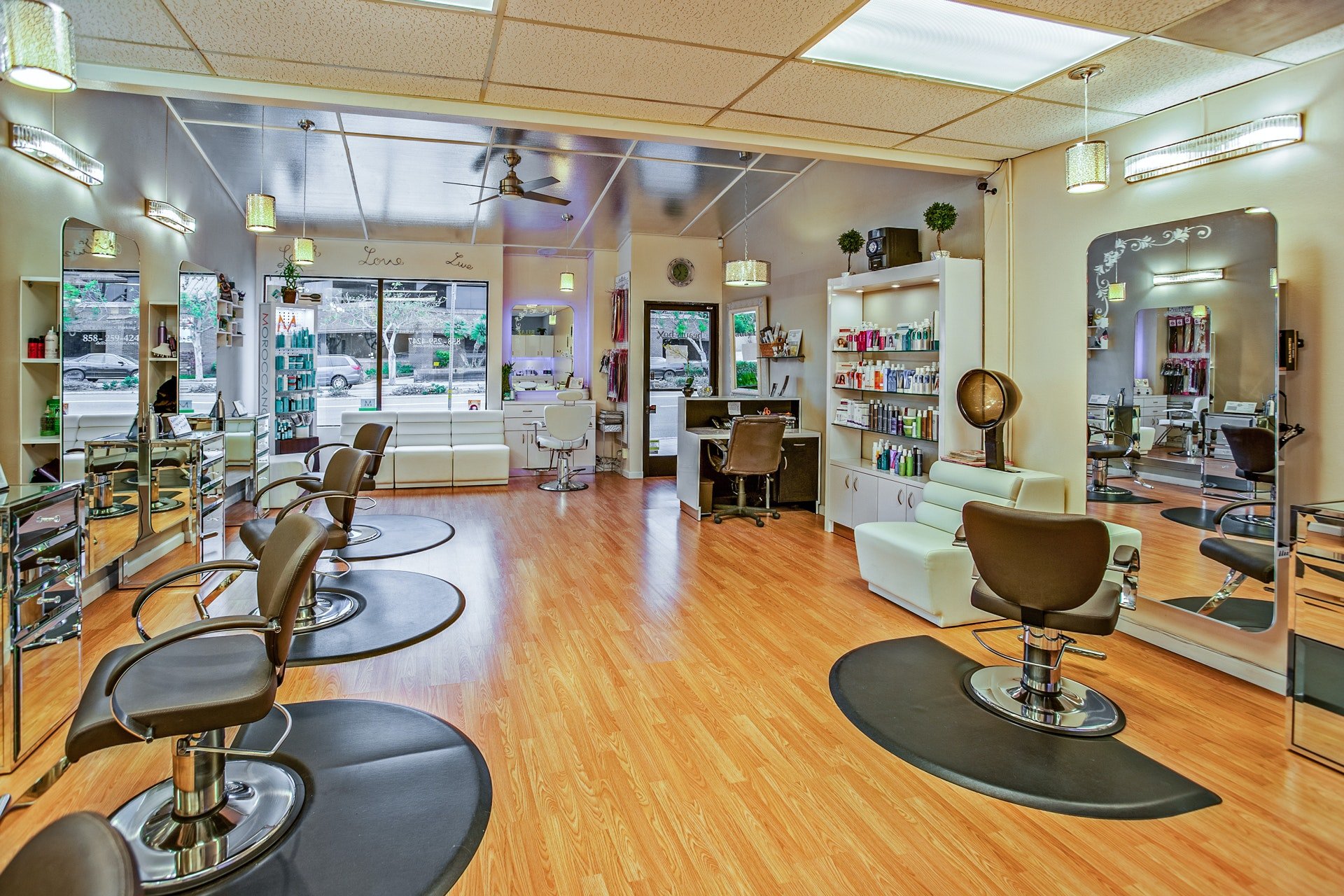 Meredith got a job at Joanne's sister's salon. | Photo: Pexels
Meredith agreed. A week later, Joanne published a powerful article about the plight of single mothers, highlighting Meredith's story and that fateful day whenshe was kicked out of the bus and fired from her job.
The story earned a lot of support for Meredith. Several people showed up to help the poor mother by raising funds for her. Later, the bus driver also came to her house and apologized to her.
Meredith got a job at Joanne's sisters' salon and worked there for four years. Now she is opening her own salon in New York.
What can we learn from this story?
Not all heroes wear capes. Thanks to Joanne's efforts, Meredith was able to get a job and provide for her kids.
Learn to be kind and helpful. Similar to how Joanne assisted Meredith.
If you enjoyed this story, you might like this one about a man who feeds a dirty homeless woman in a luxury restaurant.
This account is inspired by our reader's story and written by a professional writer. Any resemblance to actual names or locations is purely coincidental. All images are for illustration purposes only. Share your story with us; maybe it will change someone's life. If you would like to share your story, please send it to info@amomama.com.
Please fill in your e-mail so we can share with you our top stories!