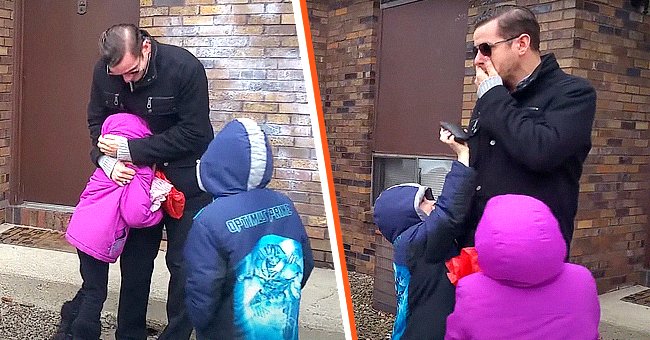 youtube.com/Kat
Colorblind Father Overcome with Emotions after Seeing His Children in Color for the First Time
Every day we walk around, a kaleidoscopic world ready for us. However, these shades are bland for some, blocking off a whole space of illumination—one family was determined to change this for a loving father.
Many individuals think that those who are colorblind can only see in black and white. This is, in fact, a myth. Instead, colors blend, losing their distinctiveness and, therefore, intensity.
One game-changing product that has entered the market, helping colorblind individuals experience the vividness of the world around them, is EnChroma. This product from California assists those with any form of color blindness to view the world in a fashion consistent with the majority of the population.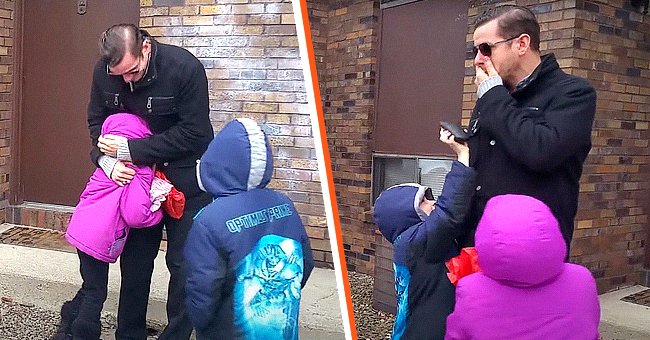 Opie Hughes hugging his daughter while wearing EnChroma glasses [left]; Opie Hughes getting emotional while wearing EnChroma glasses with his son and daughter by him [right]. | Source: youtube.com/Kat
THE MANY SHADES OF LOVE
These glasses are exactly what the family of Opie Hughes, from Pennsylvania, who has red and green colorblindness, made sure to get for him by raising $350 online in 2015. Before he put them on, his sister Katherine Empey recalled:
" [We] went over to his house for diner, we brought all these colorful things."
Empey recorded the emotional process. The family stepped outside in the fresh air as Hughes, a loving dad, was surrounded by relatives, including his children.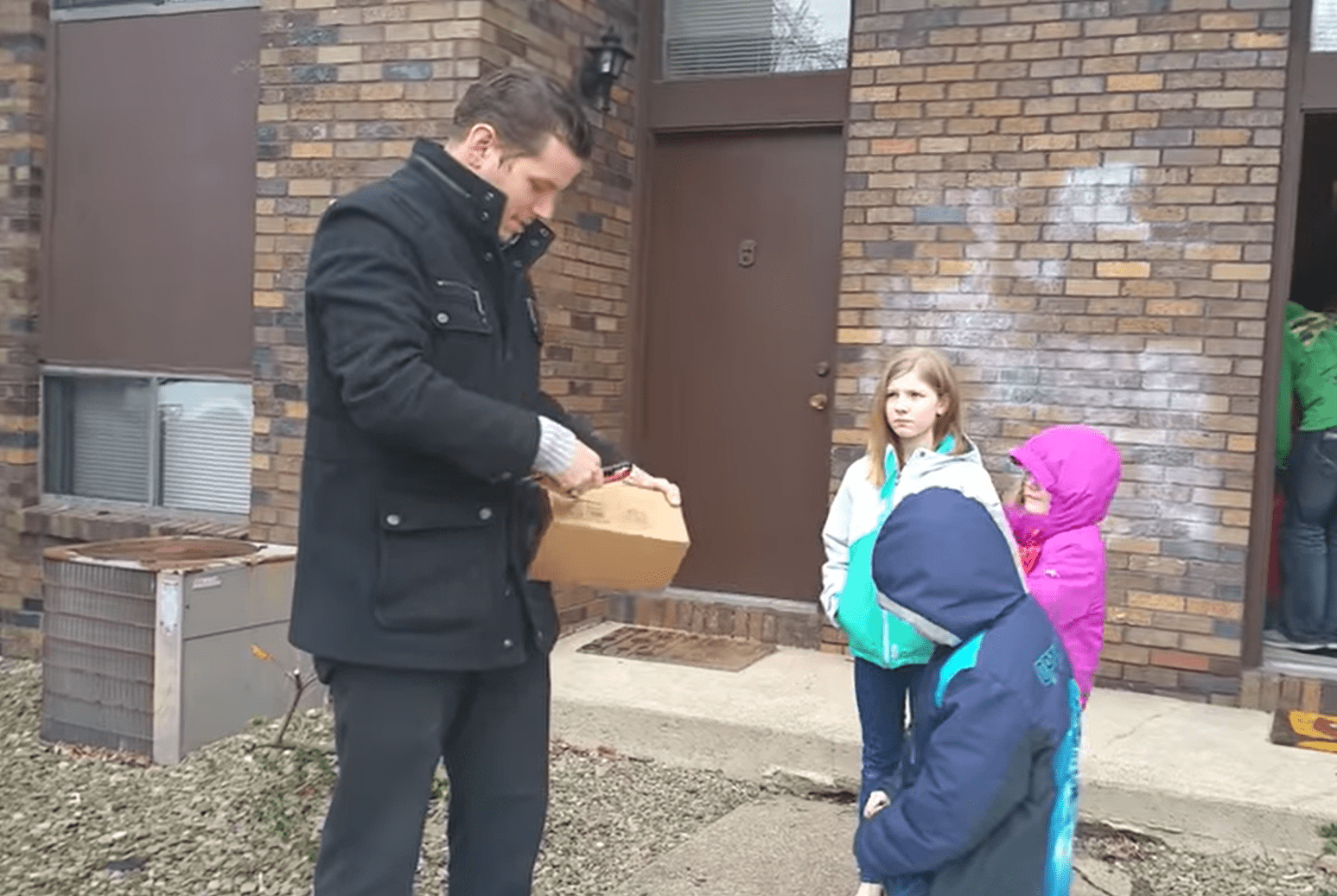 Opie Hughes opening the box with the EnChroma glasses as his children stand in front of him. | Source: youtube.com/Kat
REVOLUTIONARY VISION
Before he put the glasses on after taking them out of the box, he playfully pretended to try and put them on the children's faces that surrounded him.
However, as soon Hughes placed them over his own eyes, the mood shifted. The father was instantly overwhelmed by the experience, seeing the world around him and his kids in brighter blasts.
At one point, his sister asked him to look at his children's eyes. He began tearing up while looking into his young daughter's and later looked into his little son's, visibly becoming more emotional.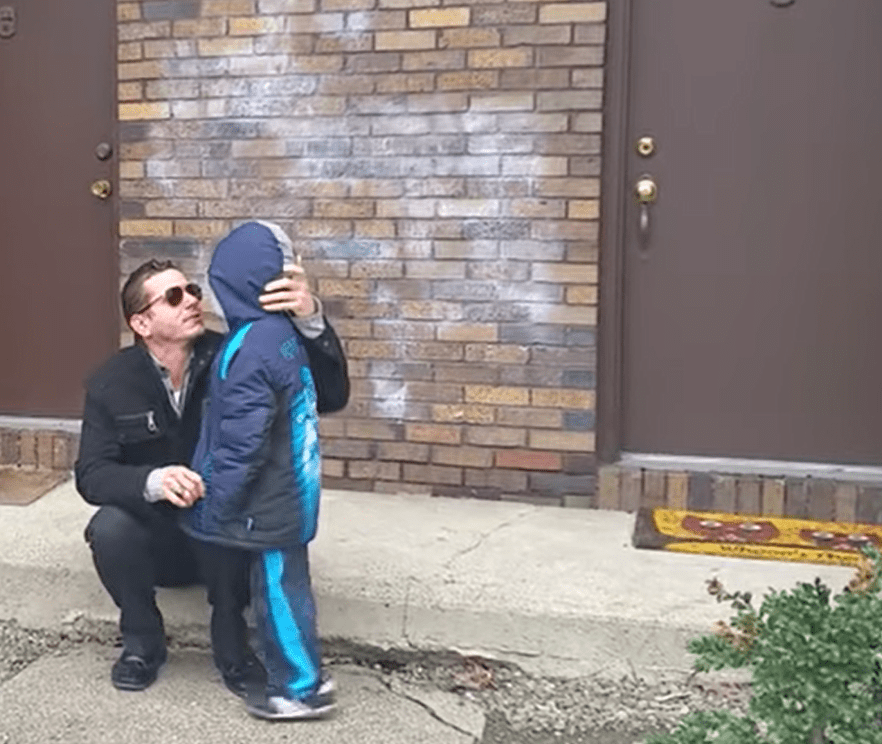 Opie Hughes looking into his son's eyes. | Source: youtube.com/Kat
LIFE AS ART IN MOTION
Speaking specifically about the experience of seeing his children's eyes for the first time, the dad said that before he wore the glasses, he couldn't see how striking they were. Hughes expressed:
"It was like finally seeing a painting finished that you had looked at for 30 years unfinished."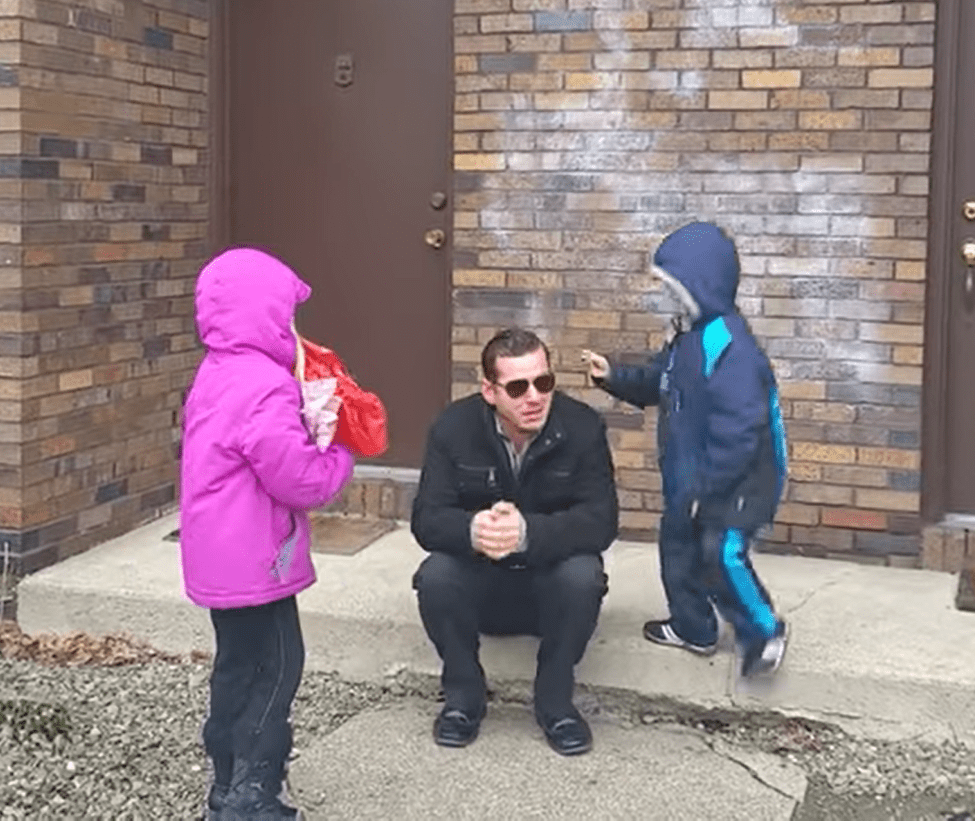 An overwhelmed Opie Hughes sitting down with two of his children standing by him. | Source: youtube.com/Kat
This father's experience clarifies that what we may take for granted may be a deep-seated part of living a full life.
Something as simple as the azure sky or the soft light that brightens the once-dull leaves is a quiet ecstasy waiting for us to recognize it with gratitude.
You May Also Like: Touching Moment Girl Opens Gift and Cannot Hold Back Her Tears upon Learning She'll Be Adopted
SEARCHING FOR SUNLIGHT
There are many ways we can embrace life to its fullest. One is taking in and appreciating all its varied shades or, in 95-year-old Dottie Schneider's case, allowing oneself to soak up the sun on a sandy beach.
This senior citizen decided to go to the sea for a holiday with her daughter Kimberly Waterbury. However, it proved difficult for Schneider to find her way through the beach in a wheelchair.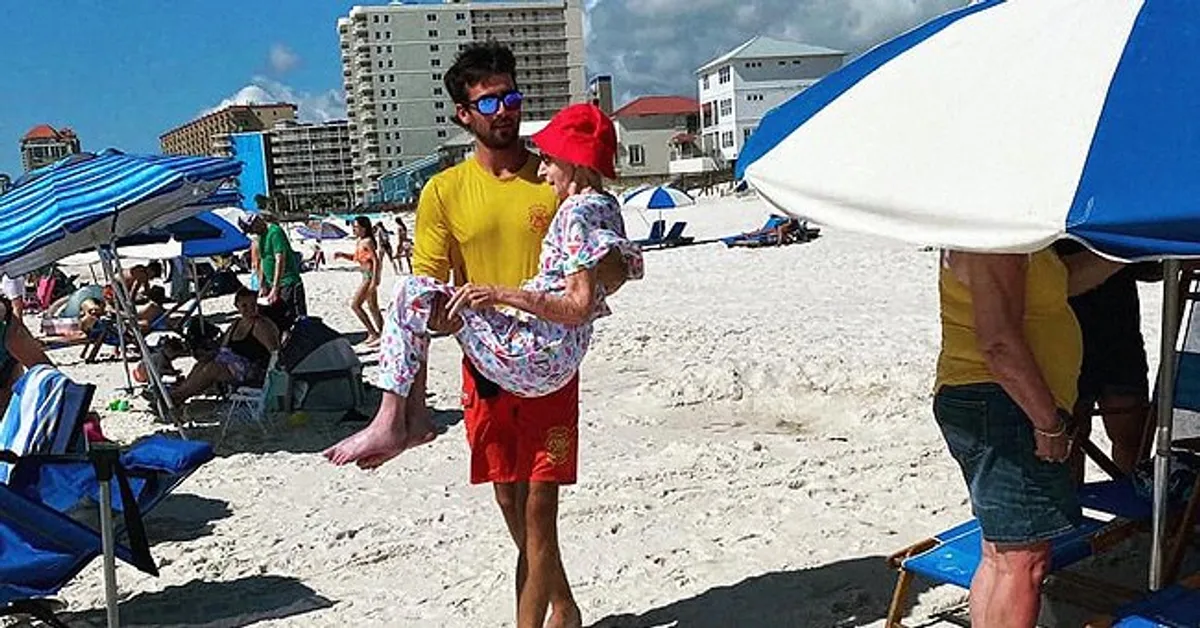 A picture of a lifeguard at Orange Beach carrying Dottie Schneider | Photo: Facebook.com/OrangeBeachSurfRescue
HUMANITY AT ITS BEST
A blessing personified, local lifeguards made a point to pick her up from her hotel and carry her to her designated chair close to the surfs. Waterbury said that the kind act made her mom feel special and was an experience they would always appreciate.
No matter one's supposed limitations, there is always a way to experience the vibrancy of life and enjoy the freedoms that it has to offer.
You May Also Like: Teenager Won't Leave Her Older Disabled Brother behind and Pushes Him on Her Races
Please fill in your e-mail so we can share with you our top stories!
The information in this article is not intended or implied to be a substitute for professional medical advice, diagnosis or treatment. All content, including text, and images contained on news.AmoMama.com, or available through news.AmoMama.com is for general information purposes only. news.AmoMama.com does not take responsibility for any action taken as a result of reading this article. Before undertaking any course of treatment please consult with your healthcare provider.