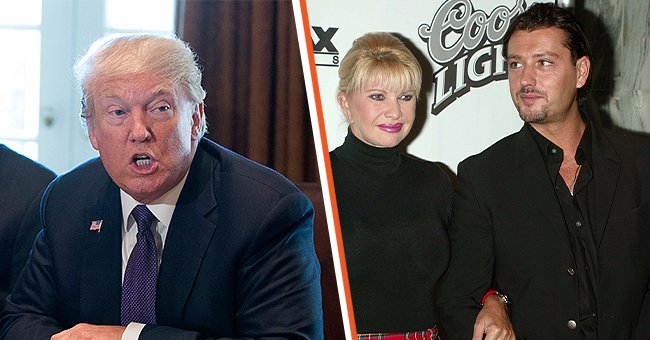 Getty Images
Ivana Trump's Children and Donald Were Against Her 4th Marriage Before It Failed After 1 Year
Ivana Trump, a successful businesswoman and TV personality who was formerly married to Donald Trump, has walked down the aisle a couple of times. However, her family frowned against her fourth marriage, and here is why.
Ivana Trump, a Czech native by birth, is no stranger to the spotlight. She was a former model, who over the years, created a solid bond with the fashion industry because of her physique and love for looking good.
The fashion icon is also multi-faceted; Ivana is an on-screen goddess with a few famous works to her name. She has a successful career, all the fortune one can dream of, and fame many would die to have, all for being herself.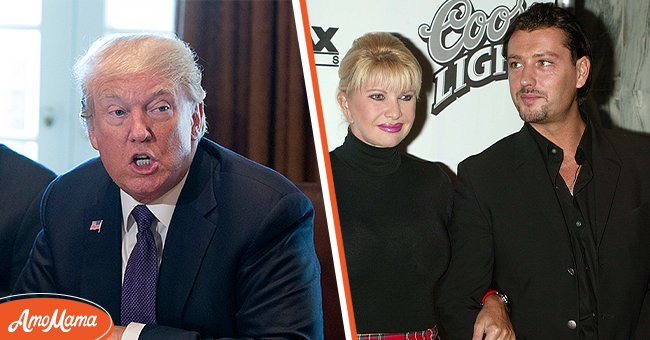 Donald Trump at an event [left] Ivana Trump and boyfriend Rossano Rubicondi at an event | Photo: Getty Images
The American TV star was formerly married to America's 45th president, Donald Trump, and they share three kids. During their time as a couple, they were one of New York's famous socialites, topping the headlines due to their luxurious way of life.
This went on for a long time, thanks to their unending streams of income and the legacy created over the years. Ivana, who married two men after her union with Donald ended, is still in the game of rubbing shoulders with celebrities and enjoying a flamboyant lifestyle.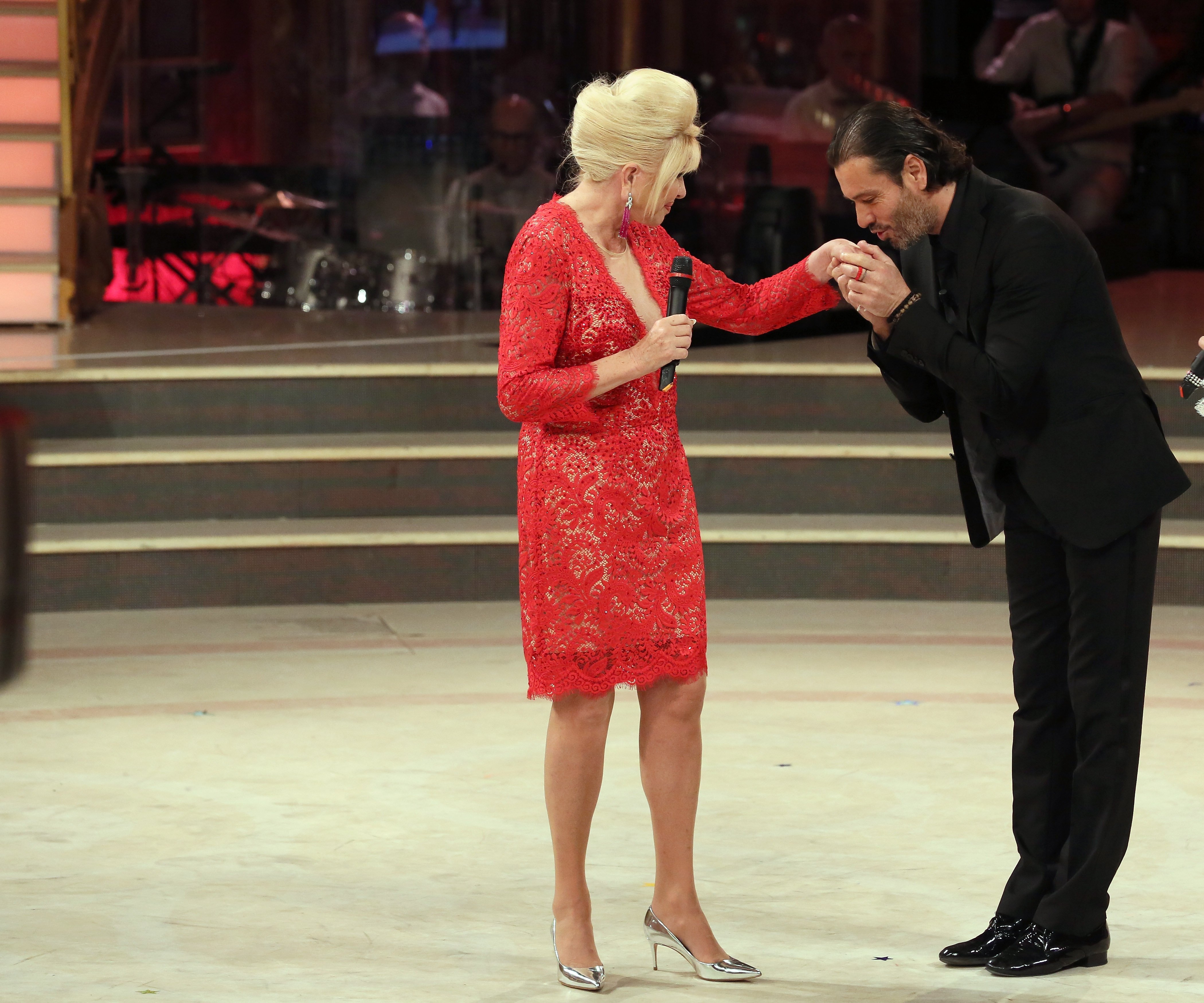 Ivana Trump and her ex-husband Rossano Rubicondi attend the Italian TV show 'Ballando Con Le Stelle' (Dancing with the Stars) at RAI Auditorium in Rome, Italy | Photo: Getty Images
While maintaining relevance and celebrity status excellently, the same cannot be said about her romantic life. She has been involved with several high-class/famous figures and has walked down the aisle with four of them.
However, for her fourth failed marriage, her kids and ex-husband, Donald, were not in support. They clearly showed their discontentment when she announced her decision to walk down the aisle with her younger lover, Rossano Rubicondi.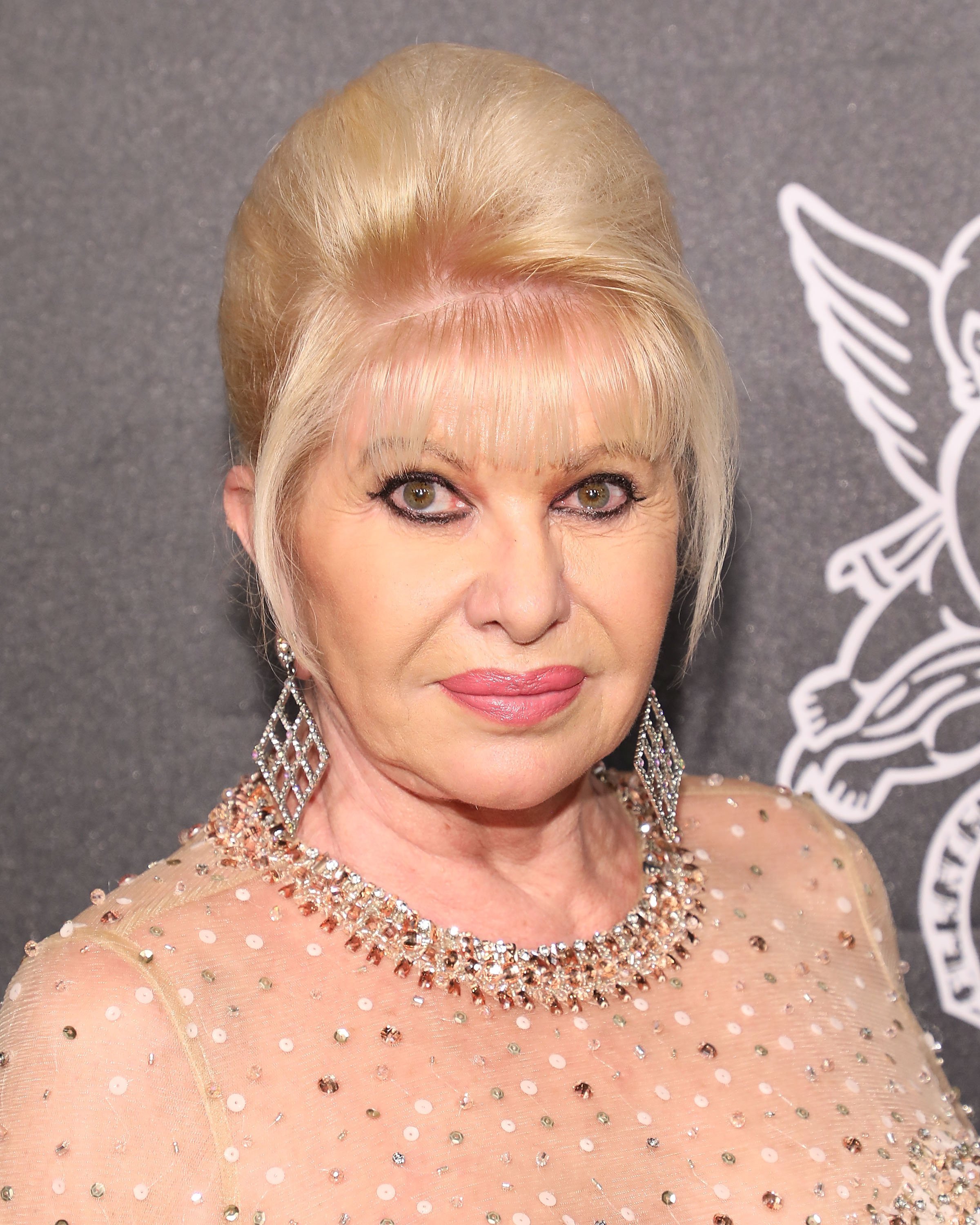 Ivana Trump attends the 2018 Angel Ball at Cipriani Wall Street on October 22, 2018 in New York City | Photo: Getty Images
IVANA'S ROMANCE WITH HER FOURTH HUSBAND
Ivana Trump's first husband was Alfred Winklmayr whom she married in 1977 and divorced in 1992, a few years after becoming a US citizen.
After her second marriage with Donald, she found love in the arms of Riccardo Mazzucchelli. She later became romantically involved with the Italian model and actor, Rubicondi, after an Italian playboy, Massimo Gargia, introduced them.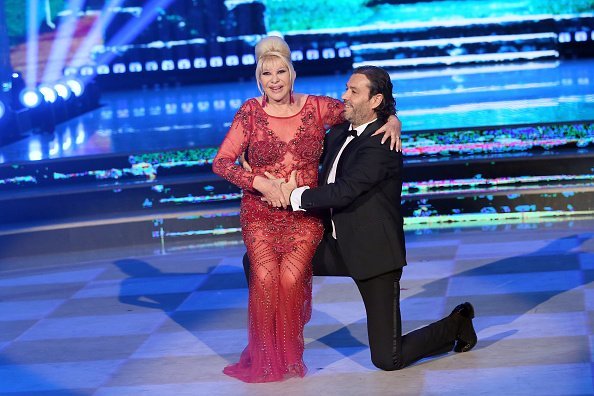 Ivana Trump and Rossano Rubicondi at RAI Auditorium on May 5, 2018 in Rome, Italy | Photo: Getty Images
THE EXQUISITE WEDDING
Ivana and husband number four dated for about six years before exchanging their wedding vow in a costly wedding ceremony in Mar-a-Lago Palm Beach, Florida estate, owned by Donald. For these two, age was never a problem; neither were their differences in background.
The 2008 wedding was officiated by Judge Maryanne Trump Barry, Ivana's former sister-in-law. Her ex-husband was in attendance, along with their kids, Donald Jr. and Eric, who walked their mother down the aisle, and her daughter Ivanka, her maid of honor.
It was a star-studded event with high-class society members such as George Hamilton, Kathy Hamilton, and Rick Hilton. The wedding was planned by Cheryl Clisby and decorated in classic-style orchids and roses, which gave the ambiance an exotic feel.
The couple's 12-ft-high cake flew in from Germany, and they employed a 24-piece orchestra from Paris to play at the wedding ceremony. Concerning their outfits, as expected, the fashionista opted for three different pink chic styled dresses; a Zuhair Murad wedding dress, a cocktail outfit, and a dinner gown.
During their marriage, they seemed to be so in love with each other, and there was seemingly nothing that could come between them, except the rejection from Ivana's family, which according to an insider, contributed to their fall out in 2009.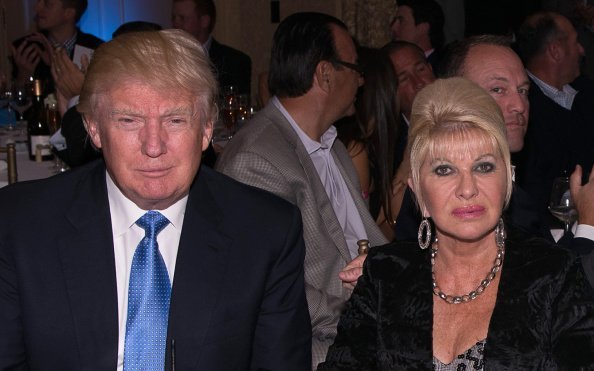 Donald Trump and Ivana Trump at Trump National Golf Club Westchester on September 15, 2014 in Briarcliff Manor, New York | Photo: Getty Images
DID THE ROMANCE STIR THE WATERS?
It was not a secret that the Trump kids were not comfortable with the younger lover who they felt wanted to prey on their mother. They did not support their union, and somehow that put a strain on the marriage.
Ivana and the Italian were married for a very short period, mostly because of the pressures from Ivana's children and former husband, Donald. They opined that the younger lover was in the relationship to exploit her.
The former model racked up a deal worth millions of dollars following her divorce from Donald and had somehow improved on the huge sum after authoring about ten books, most of which centered on her personal story.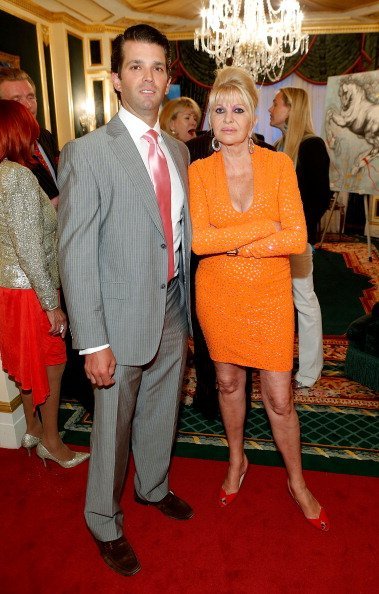 Donald Trump Jr. and Ivana Trump at the exhibition of artwork featuring Giovanni Perrone on April 30, 2013 | Photo: Getty Images
Against all odds, Rubicondi decided to stick with the decision of walking down the aisle with his older and beautiful bride, a decision he raved about to the media.
The Italian actor told a news source that he was excited about the journey ahead and could not be intimidated by the age difference. He admitted that Ivana possessed a charming personality, including her business prowess, which made her company fun to keep.
Rubicondi felt proud to be associated with his lover and explained that the best part of being married was his name change from Rubicondi to Trump.
The couple had a swell time planning different dates in luxury venues, from expensive restaurants with fine dining to hotels and resorts. They also had a flair for spending money and engaging in high-profile events.
In the end, their love was not enough to keep them married; they succumbed to pressures from family and went their separate ways a year after their marriage.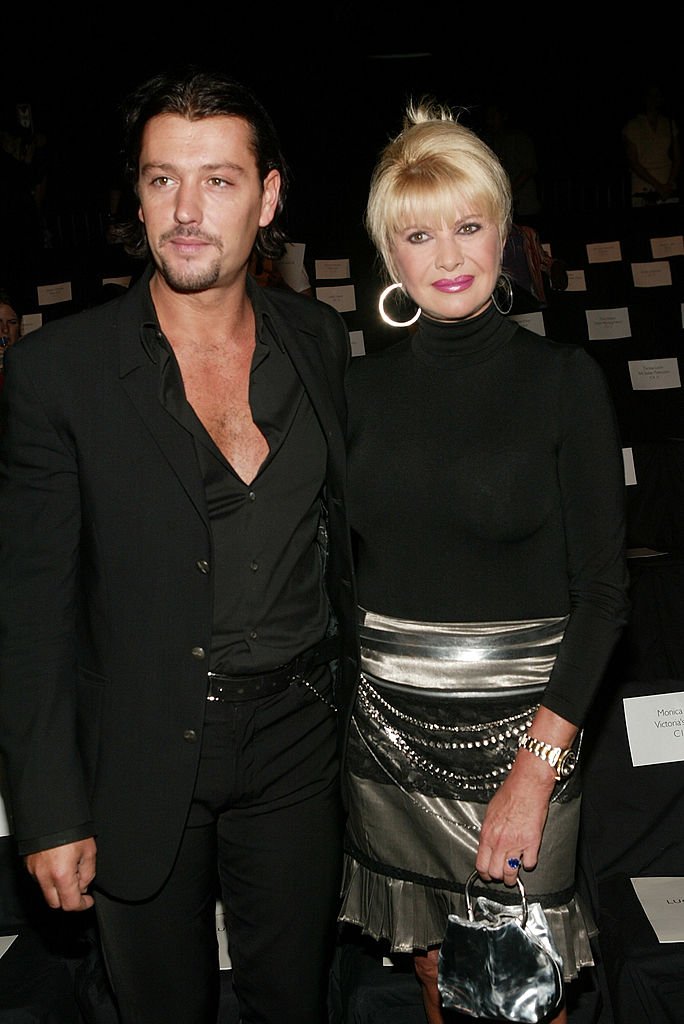 Ivana Trump and boyfriend Rossano Rubicondi attend the Luca Luca Spring/Summer | Photo: Getty Images
Although the pair did not have an official title, some sources claimed that they continued a low-profile romance until 2019 and even camped secretly in Ivana's Florida home.
WHERE ARE THEY NOW?
After their marriage ended, the former couple was engaged in an on-and-off relationship. Rubicondi's relationship with other girls did not matter much to Ivana, as they were mostly in different parts of the world.
Sadly, this relationship did not last forever, as Rossano Rubicondi, aged 49, was declared dead on October 29th, 2021, following a long battle with melanoma, a skin cancer. His friend and on-screen star Simona Ventura shared the news via Twitter.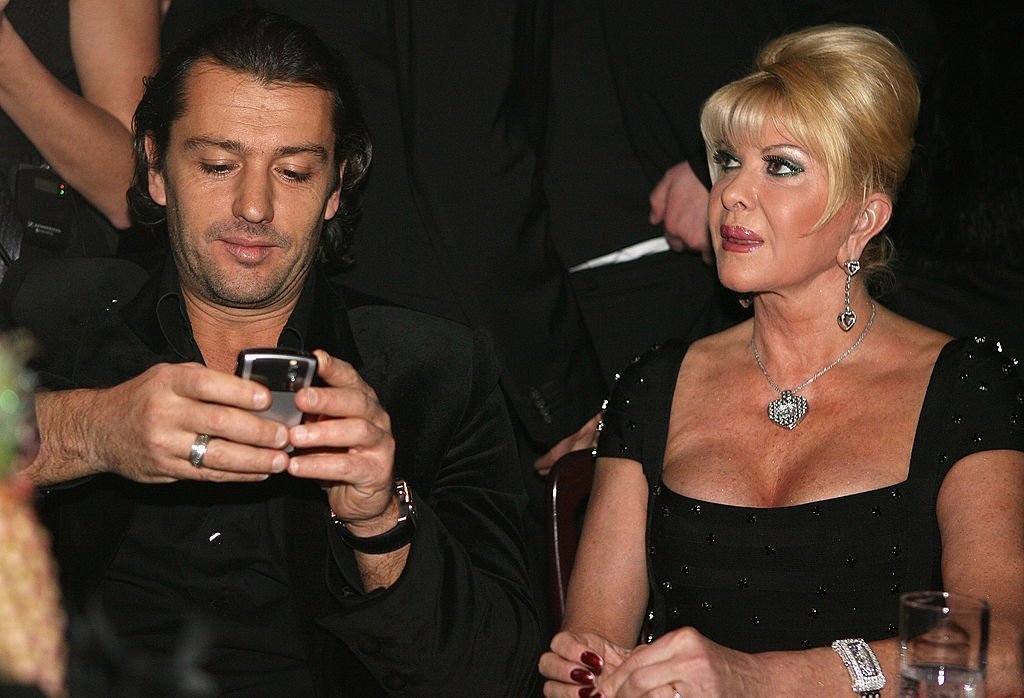 Rossano Rubicondi and Ivana Trump attends the Lambertz Monday Night Schoko & Fashion at the Alten Wartesaal | Photo: Getty Images
His untimely exit was confirmed by Ivana a few hours later, and many close friends have expressed their hurt following the news of his death. A close source to Ivana honored the deceased by referring to him as a good and intelligent man.
Ivana and Rubicondi had a peculiar relationship. After their fallout, Ivana announced her retirement from looking for Mr. Right to focus on casual dates, enjoy companionship, and her family, including kids and grandkids.
Please fill in your e-mail so we can share with you our top stories!