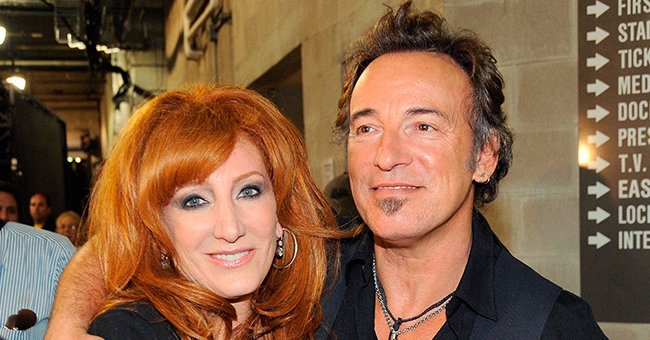 Getty Images
Bruce Springsteen & Wife's Romance Started as an Affair — They've Been Married for 30 Years Now
Bruce Springsteen and Patti Scialfa have been married for three decades now, but their relationship did not necessarily start in an ideal way.
Bruce Springsteen was married to his first wife, Julianna Phillips, from 1985 to 1989. However, at the time, he could not deny his attraction to his red-headed bandmate, Patti Scialfa.
In his memoir titled "Born to Run," Springsteen details his relationships. He revealed that it took marrying a gorgeous young blonde to realize that he was in love with someone else.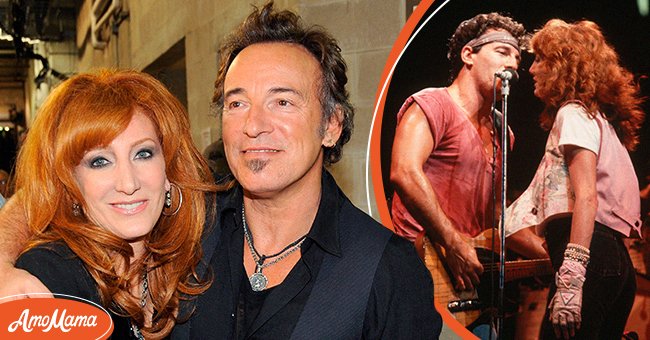 Bruce Springsteen and Patti Scialfa at the Super Bowl XLIII on February 1, 2009 (left), Bruce Springsteen and Patti Scialfa on stage at a concert circa 1984 (right) | Source: Getty Images
THE START OF THE END
Every night, the crooner shared the stage with Scialfa. After a while, they ended up sharing more than just the stage.
While Phillips was away filming, Springsteen and Scialfa started an affair. That ended up not being the only affair he had, as he admitted he experienced the "merry psychosexual carnage" of being a rock star on the road.
THE LIFE OF A ROCKSTAR
Springsteen openly admits that he had hurt a lot of women along the way. Despite admitting this, he did not name anyone, nor did he make more specific apologies.
One of those he hurt drastically was Phillips, acknowledging that the way he handled their separation was abysmal, and it humiliated her. The same way their wedding was abrupt, so was their split.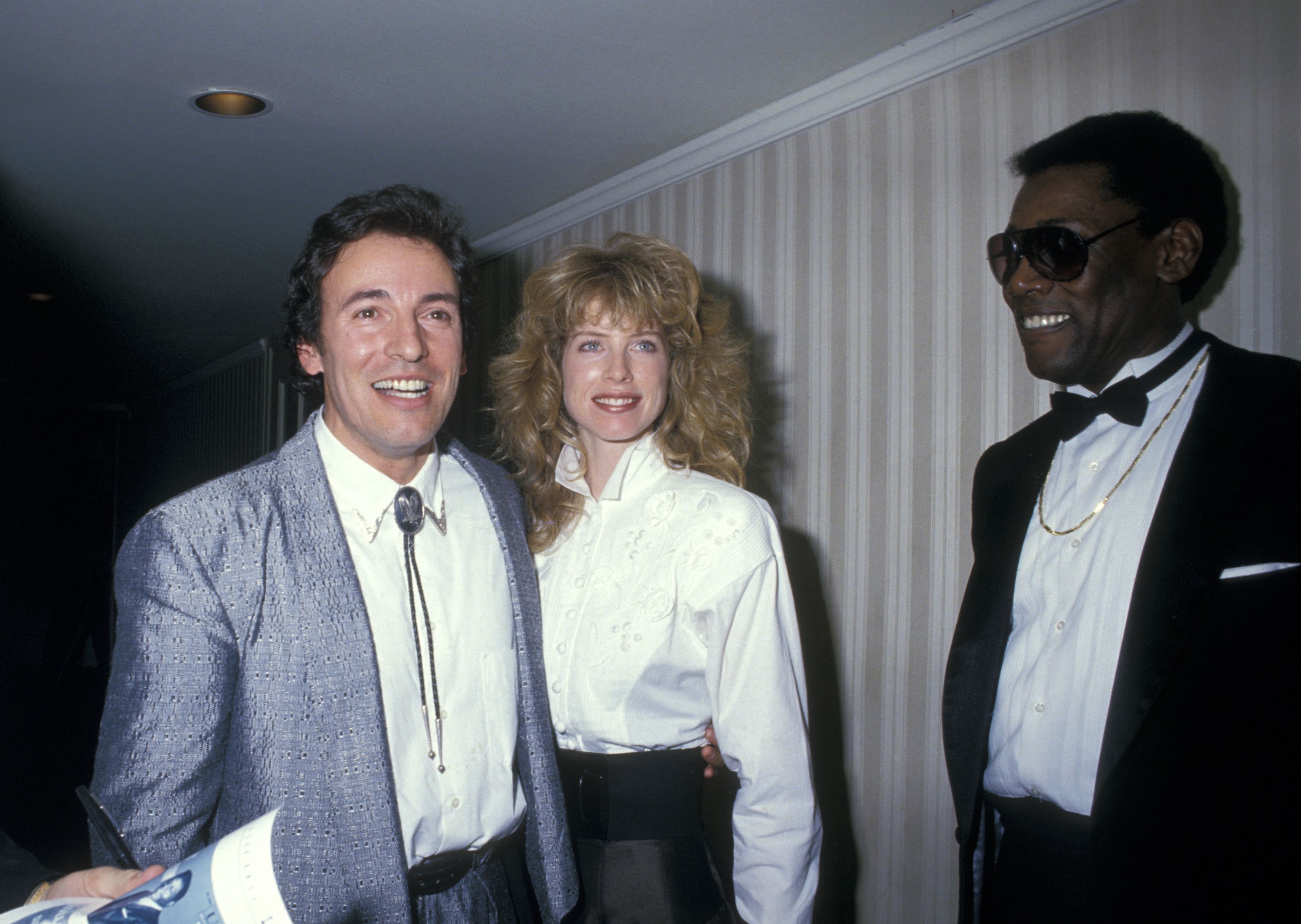 Bruce Springsteen, Julianne Phillips and Guest at the Waldorf Astoria Hotel in New York City, New York | Source: Getty Images
THE SIN OF LOVING HIM
He noted that if his first wife had a flaw, it was that she loved him. Expounding on this more, the rockstar said:
"There was a part of me, a significant part, that was capable of great carelessness and emotional cruelty. That wanted to wound and hurt and make sure those who loved me paid for it."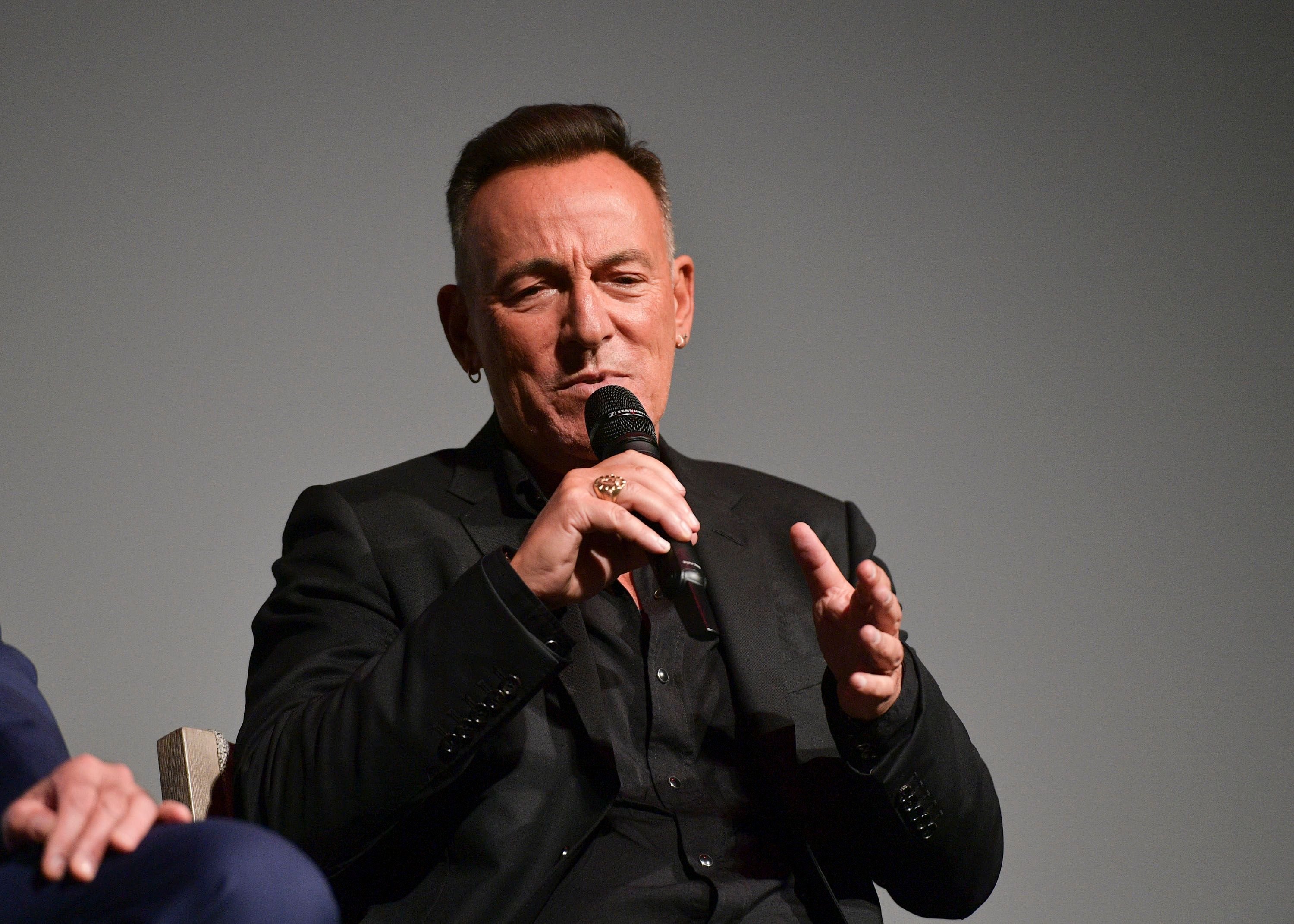 Bruce Springsteen attends the "Western Stars" premiere during the 2019 Toronto International Film Festival at Roy Thomson Hall on September 12, 2019 in Toronto, Canada. | Source: Getty Images
THE END OF THEIR MARRIAGE
After their wedding on May 13, 1985, he experienced severe anxiety attacks, suddenly worried about the commitment he made. Although he was scared, he didn't want to alarm Phillips.
Unfortunately, instead of doing that, his young bride ended up humiliated. He and Scialfa were already bandmates for two years before he suddenly saw her differently.
A CHANGE OF HEART
After years of one-night stands, a red-headed girl suddenly changed him. Since meeting Scialfa, he knew she'd be a constant in his life. He lusted over his bandmate, and in the end, their affair turned into a decades-long marriage.
Scialfa was a Jersey Shore backup singer until Springsteen added her to his band. She made headlines after being spotted out with Springsteen while he was still married, especially after his separation.
JOINING SPRINGSTEEN'S BAND
Scialfa auditioned for one of Springsteen's bands in the 1960s, but she was rejected for being too young. She was still in high school at the time, but she was working towards a singing career.
By 1984, the rockstar himself invited her to join his band, which represented a change in the band's chemistry. She was a woman, and having her in the band "opened up" his music.
THEIR ROMAN HOLIDAY
By the late 1980s, Springsteen would be seen out and about with Scialfa, with fans wondering if their bump-and-grind performances were more than just for entertainment. The pair would be seen grabbing late-night meals and working out together.
During their two-month European tour, Springsteen, nicknamed "the boss," was photographed in his underwear, getting cozy with Scialfa on the balcony of a Roman hotel. He was then seen with his arm wrapped around her on the Spanish Steps.
A LONG-TIME CRUSH?
A friend of Scialfa revealed that the musician had had a crush on Springsteen from the beginning. She was familiar with him since she was in high school, as she too is a veteran of the Asbury Park music scene.
Although he hurt his wife, Phillips, in the process of his new relationship with Scialfa, she would end up being his one true love. The pair got married in 1991, and together they share three children, Evan, Jessica, and Sam.
WORKING WHILE PREGNANT
While growing their family, Scialfa made an album in-between having her first two children. During her first pregnancy, she was afraid to tell her producer that she was pregnant at the time.
She kept it a secret at first, but she was constantly nauseous, to the point that her producer asked if she liked what they were doing. She then admitted she was with child, something that relieved him as he thought she wasn't enjoying their work.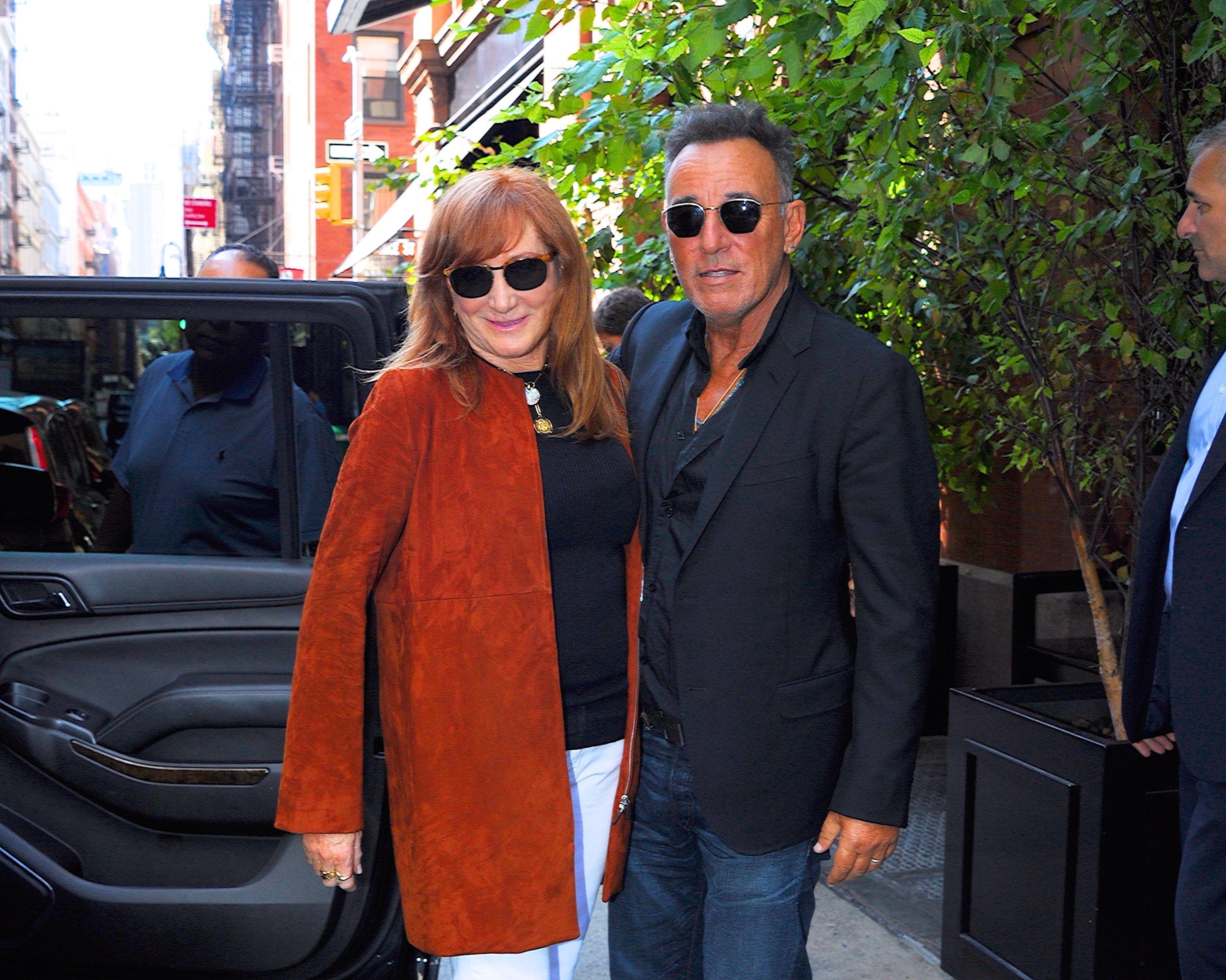 Bruce Springsteen and wife Patti Scialfa seen out and about in Manhattan on September 27, 2019 in New York City. | Source: Getty Images
A LASTING LOVE
The same way Scialfa prioritized her children, Springsteen also appreciates the lovely woman he's been with for over three decades. He calls the song "Western Stars" his love letter to his wife, and it's a testament to their intimacy.
Admittedly, the rockstar said that his wife had been the center of his life for almost half of his life. In that time, she's given him guidance and inspiration. He considers himself lucky to have her.
A RUMOR OF INFIDELITY
Despite their long-lasting marriage, it was also plagued with rumors of infidelity at one point in time. In 2005, he allegedly had an affair with a New Jersey housewife named Ann Kelly.
45 at the time, Kelly reportedly worked out at a local gym with Springsteen. Her husband, Arthur Kelly, claimed in court papers that his wife of 17 years committed adultery with the rockstar numerous times.
FALLING FOR THE ROCKSTAR
Ultimately, their small talk ended in lunches at a nearby cafe, with her two daughters even tagging along at times. She was also given front-row seats to her concert rehearsals in 2007, even claiming that it felt as if he was singing to her.
On Valentine's Day 2007 and 2008, unsigned cards would be left in her mailbox. While her estranged husband was having open-heart surgery, Kelly was allegedly at a restaurant with Springsteen.
By 2009, Kelly's husband filed for divorce. However, he agreed to remove the adultery claim from the divorce petition as part of his settlement.
Kelly also denied having an affair with Springsteen, and he echoed her sentiments. He called the rumors "unfounded and ugly," adding that his marriage "remains as strong as the day we were married."
Please fill in your e-mail so we can share with you our top stories!