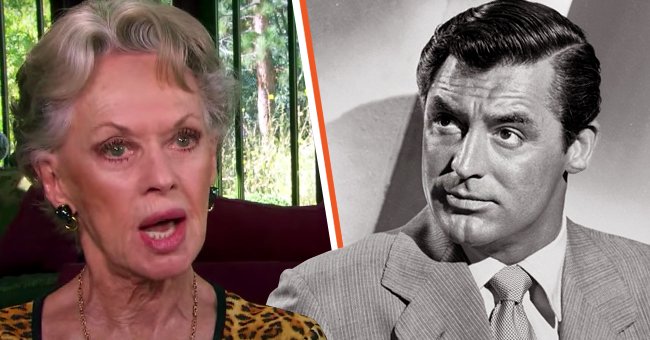 YouTube/Inside Edition | Getty Images
Cary Grant Once Called Tippi Hedren 'the Bravest Woman' after 5-Days of 'Brutal' Filming
Released in theaters in 1963, "The Birds" is undoubtedly one of the most famous movies one can use to remember Alfred Hitchcock. It was inspired by the 1952 story of the same name by Daphne du Maurier.
The movie's protagonist, Tippi Hedren, revealed that the movie's shooting took a toll on her. She also said that Cary Grant called her one of the bravest women he had ever seen.
Years later, in her memoir titled "Tippi," she revealed what went on while they shot the film, her frustrations, the use of live birds against mechanical ones, and more.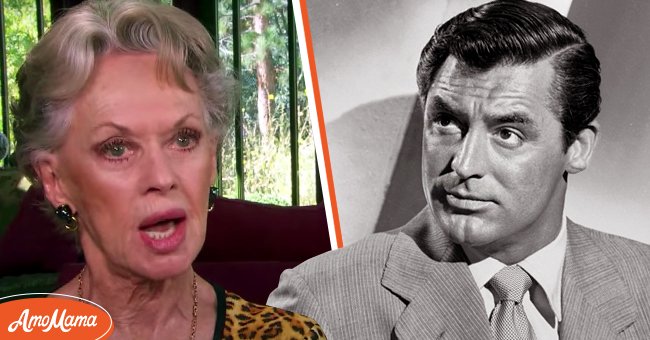 Tippi Hedren, in an interview with Inside Edition (left), portrait of Cary Grant circa 1950 (right) | Photo: Youtube.com/Inside Edition, Getty Images
ABOUT THE MOVIE "THE BIRDS"
The film, which was presented at the 16th Cannes Film Festival, is still one of the most profitable collections of the famous director. The screenplay was written by Evan Hunter, while Alfred Hitchcock entirely produced the film.
In a pet shop in San Francisco, socialite Melanie Daniels meets lawyer Mitch Brenner, who initially pretended not to know her and addresses her as a saleswoman.
He was there to buy lovebirds for his sister Cathy as a gift on her eleventh birthday. Even though Daniels is annoyed that Brenner mistook her for a salesperson, she is fascinated by him.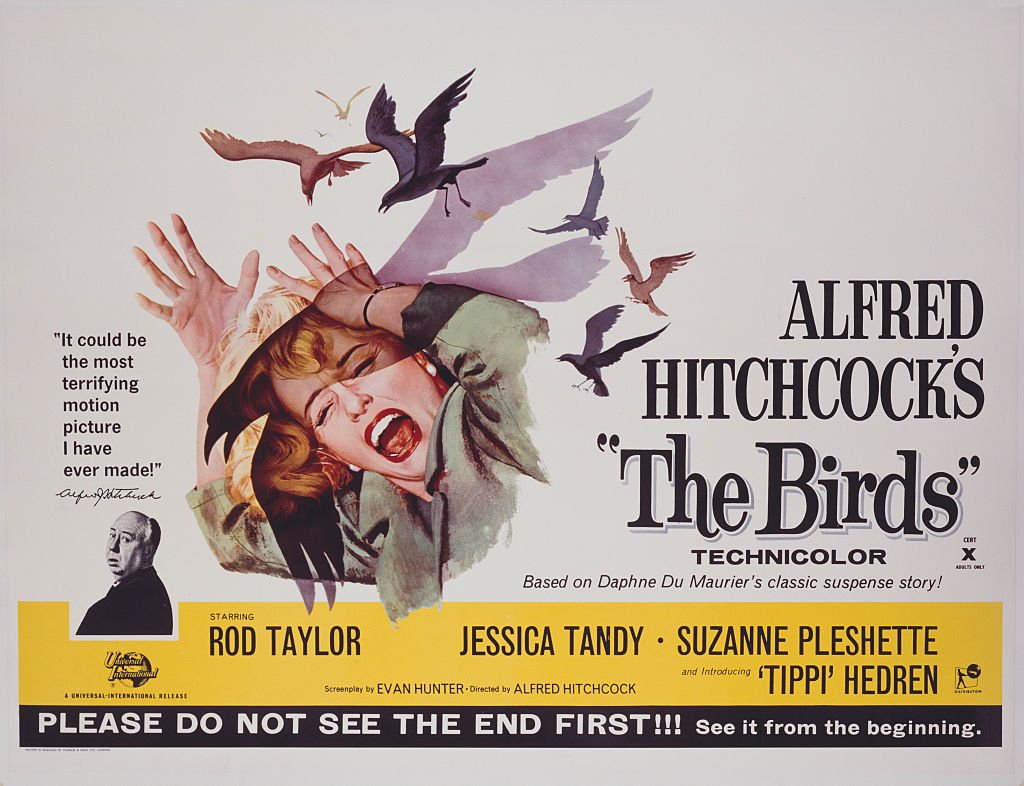 A poster for Alfred Hitchcock's 1963 horror film 'The Birds' starring Tippi Hedren on January 1, 1963 | Photo: Getty Images
He then lets her know that he was pulling a joke on her as he wanted her to feel what it was like being on the other end of a joke before leaving the shop.
She then decides to buy the lovebirds and deliver them to him personally. When she doesn't find him in his apartment, she heads over to his mother's place, where he usually spends the weekend.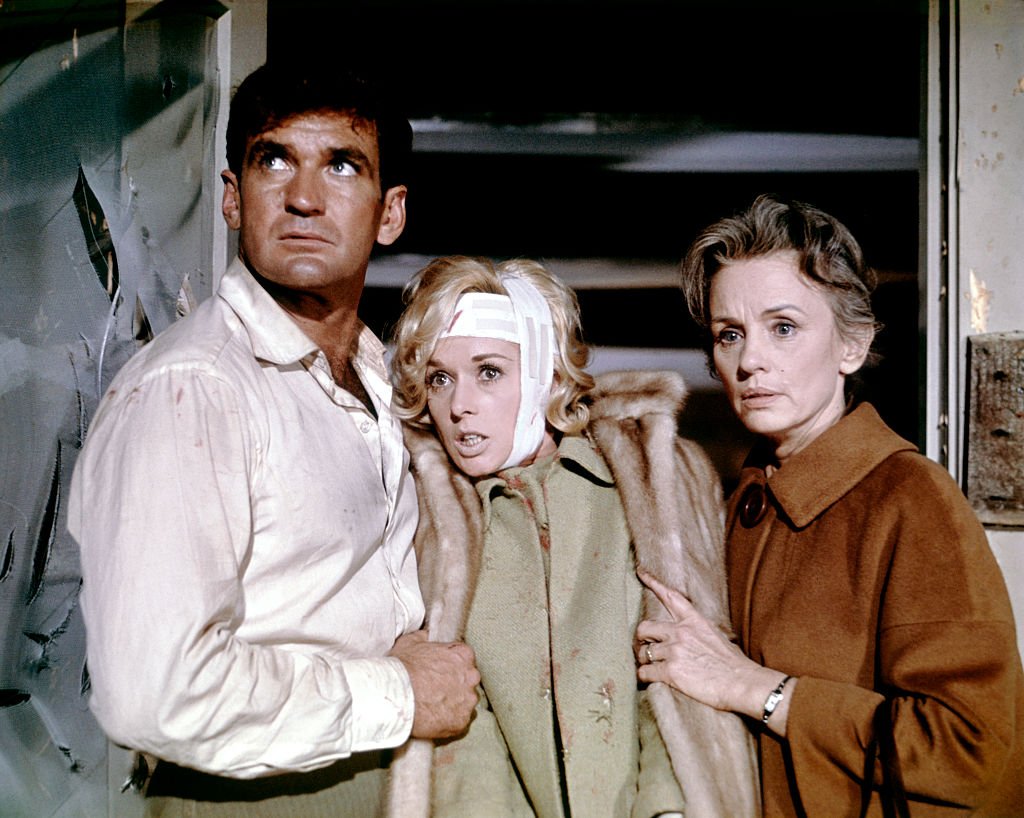 Rod Taylor, Tippi Hedren, and Jessica Tandy on the set of 'The Birds' on January 1, 1963 | Photo: Getty Images
She dropped off the gift, and as she was leaving, Brenner spotted her and followed her to the dock, where a gull attacked her. He tends to her wounds, takes her back home, and invites her for his sister's birthday.
A series of disturbing facts follow one another: Brenner's mother's hens refused to eat; during Cathy's party, a flock of seagulls attacks the children. That same evening, hundreds of sparrows invaded the Brenner house.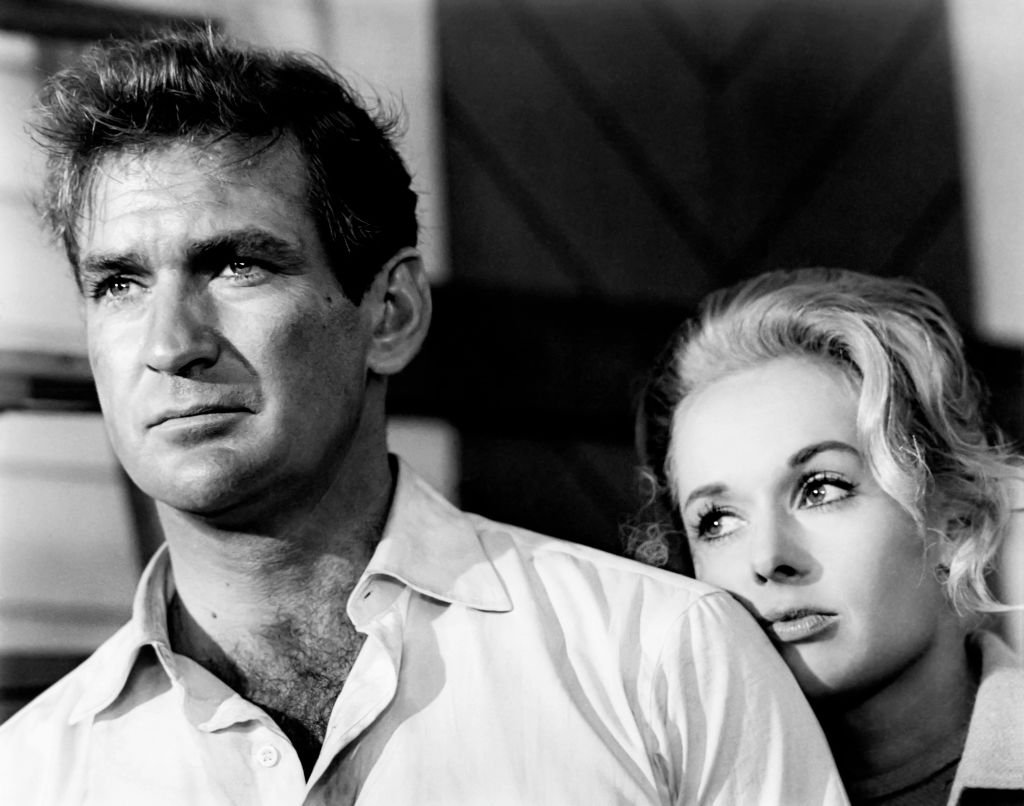 Rod Taylor and Tippi Hedren on the set of 'The Birds' on January 1, 1963 | Photo: Getty Images
The town's inhabitants, mostly incredulous, minimize events until a large-scale attack in broad daylight causes numerous victims.
In a short time, the whole area was invaded by thousands of birds that wreaked havoc. The protagonists barricade themselves at home, besieged by birds, which seriously injure Daniels.
Brenner decides to take her to the hospital, and so at dawn, they leave in her car for San Francisco. Outside the door of the house, perched everywhere, thousands of birds watch, motionless and threatening.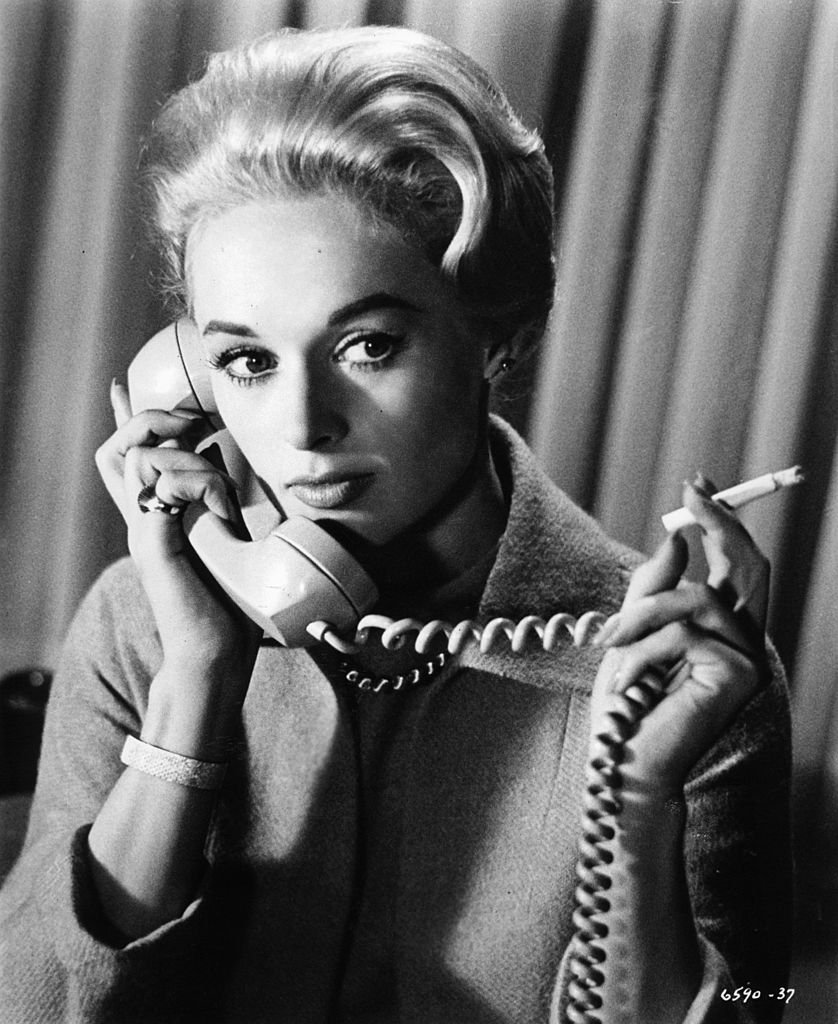 Tippi Hedren receives phone call on the set of 'The Birds' on January 1, 1963 | Photo: Getty Images
ABOUT TIPPI HEDREN
Despite starring in only two major films, the Hollywood legend was born Nathalie Kay Hedren in 1930 and moved to New York to work as a model in the 1950s.
In 1952, she married the real estate agent and later actor, Peter Griffith, with whom she had her only daughter, future actress Melanie Griffith, who was born in 1957.
Hedren divorced Peter in 1961, and her chance to become an actress arrived when Hitchcock saw her in a television commercial and offered her the role of Melanie Daniels in "The Birds" in 1963.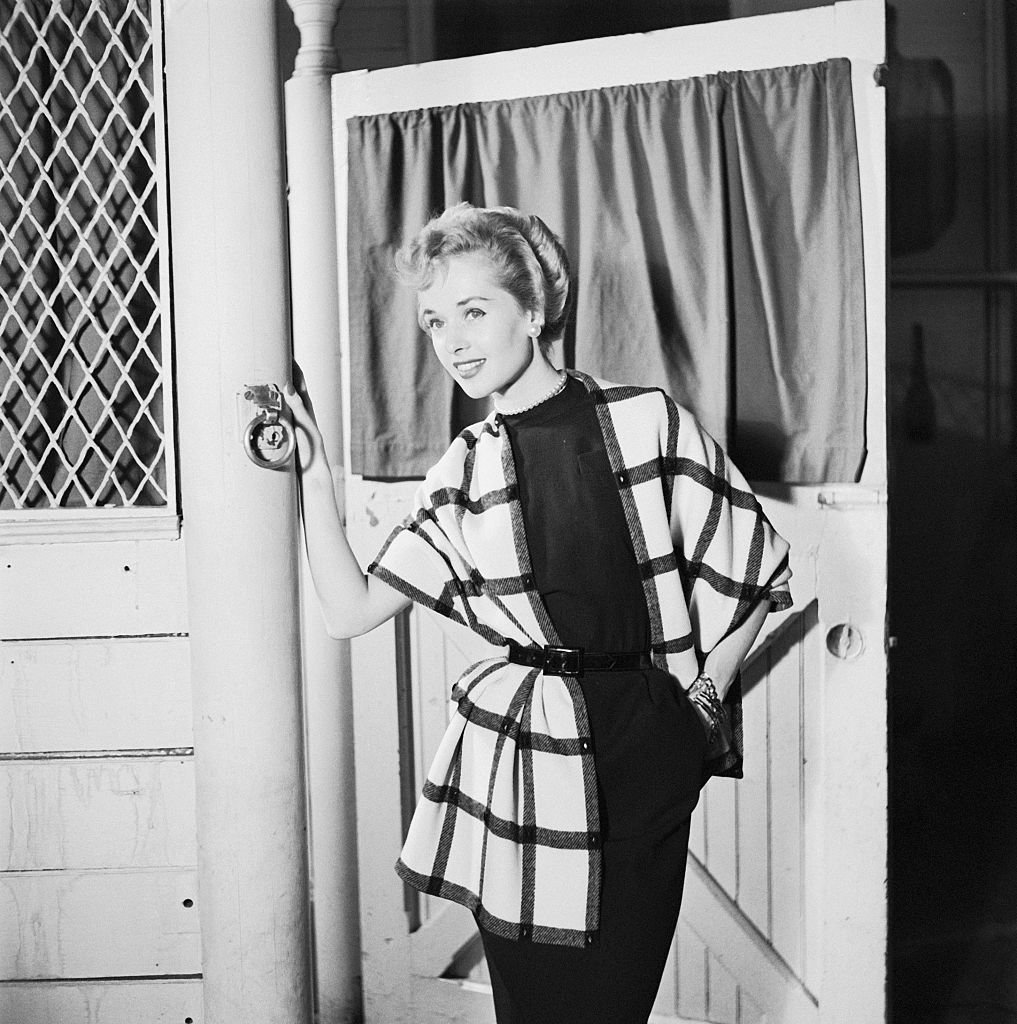 Tippi Hedren poses as a model on January 1, 1954 | Photo: Getty Images
She is the grandmother of Dakota Johnson and Stella del Carmen, ex-mother-in-law of Antonio Banderas, Steven Bauer, and Don Johnson.
In 1964, she married her second husband, who was also her agent. He was the artistic representative and producer named Noel Marshall. Their marriage lasted till 1982 when they got divorced.
In 1985, she married the steel businessman Luis Barrenechea. The couple divorced in 1995, and even though she gave no reason for their divorce, she also has no regrets for her previous marriages.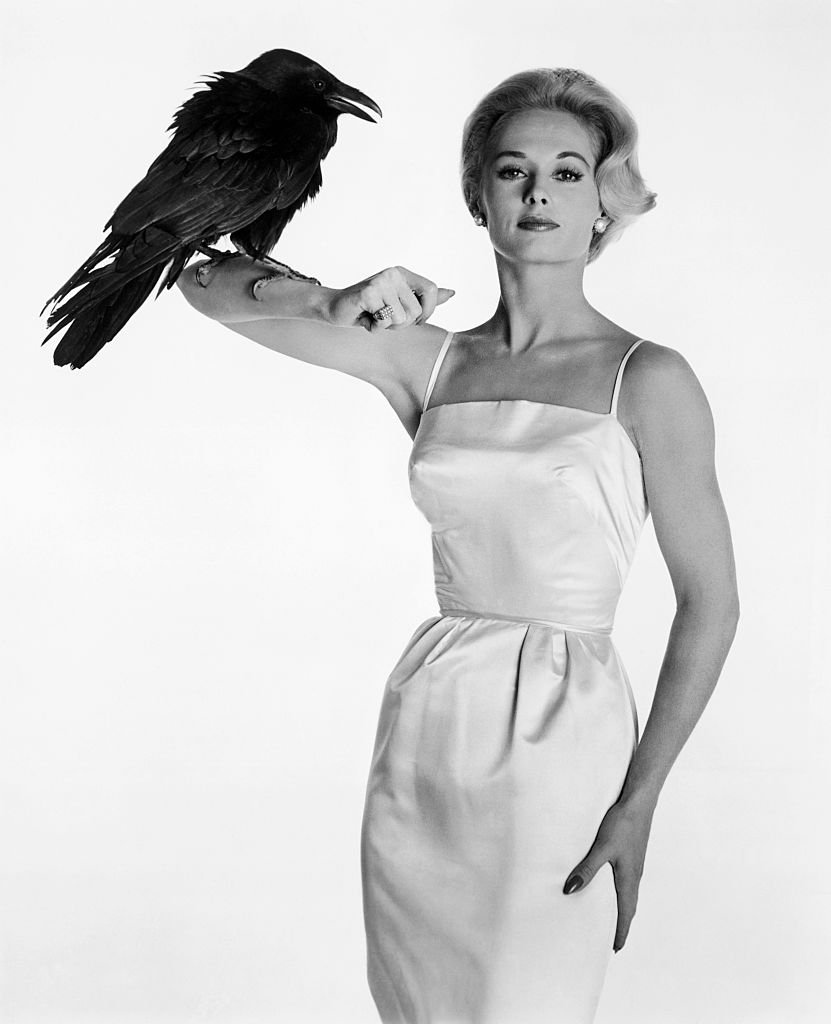 Tippi Hedren poses with Buddy, the Raven, between scenes of Alfred Hitchcock's "The Birds" on January 1, 1963 | Photo: Getty Images
HEDREN AND HITCHCOCK
Once he saw her during a soft drink commercial, he wanted her to be in his movie. He then put her under a seven-year contract and promised to make her a star.
However, she was horrified when he made crude sexual advances to her. The sexual assaults were made during both the filmings of "The Birds" and "Marnie."
Even when she demanded to be released from her contract, Hitchcock had refused and always told other producers that she wasn't available.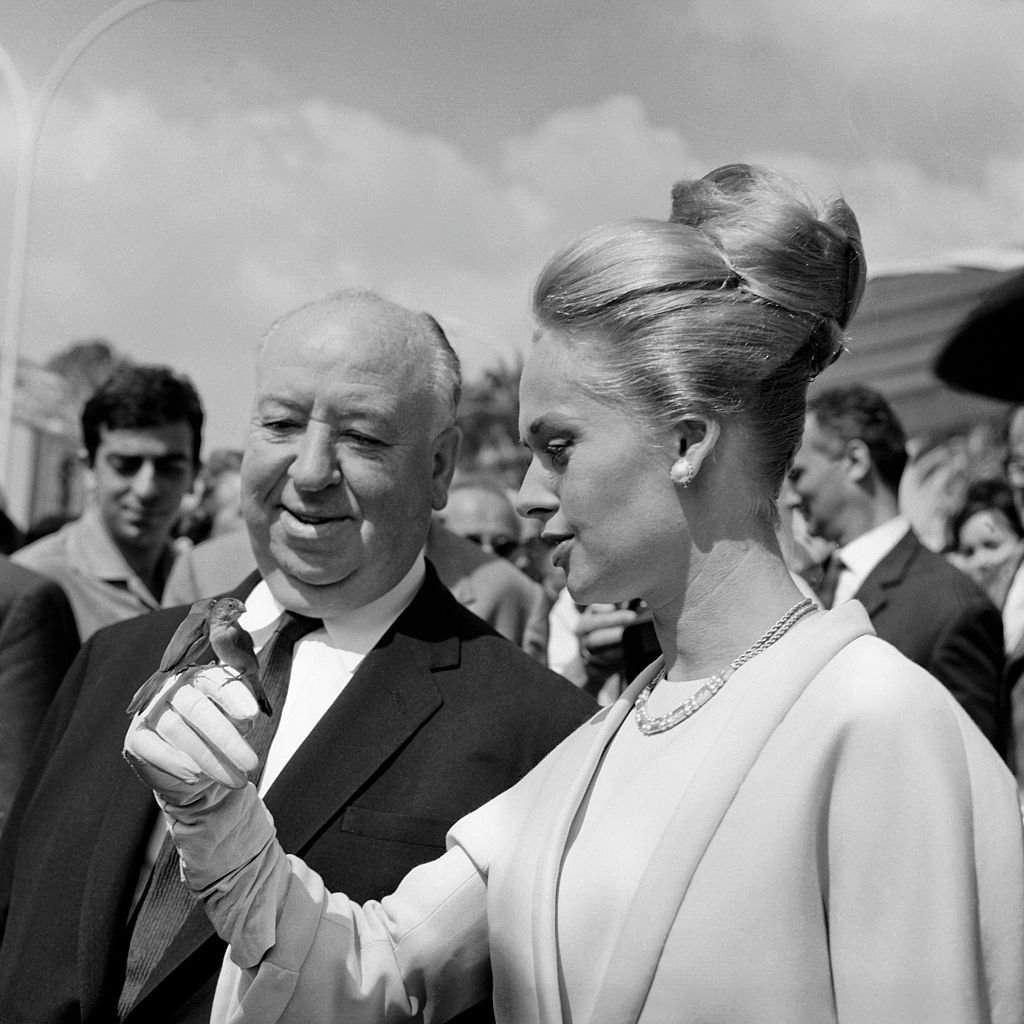 Alfred Hitchcock and Tippi Hedren at the Cannes film festival on May 1, 1963 | Photo: Getty Images
He stopped speaking to her directly but dealt with her through intermediaries and referred to her as "the girl." He had even stopped her from receiving an Academy Award nomination.
She felt like she was in a mental prison because he was so insistent and obsessive. Hedren didn't let all that ruin her life as she did what she could to deal with it.
Even when she was nominated for the Photoplay Award as Most Promising Actress in 1964, Hitchcock had prevented her from going to New York to accept the award.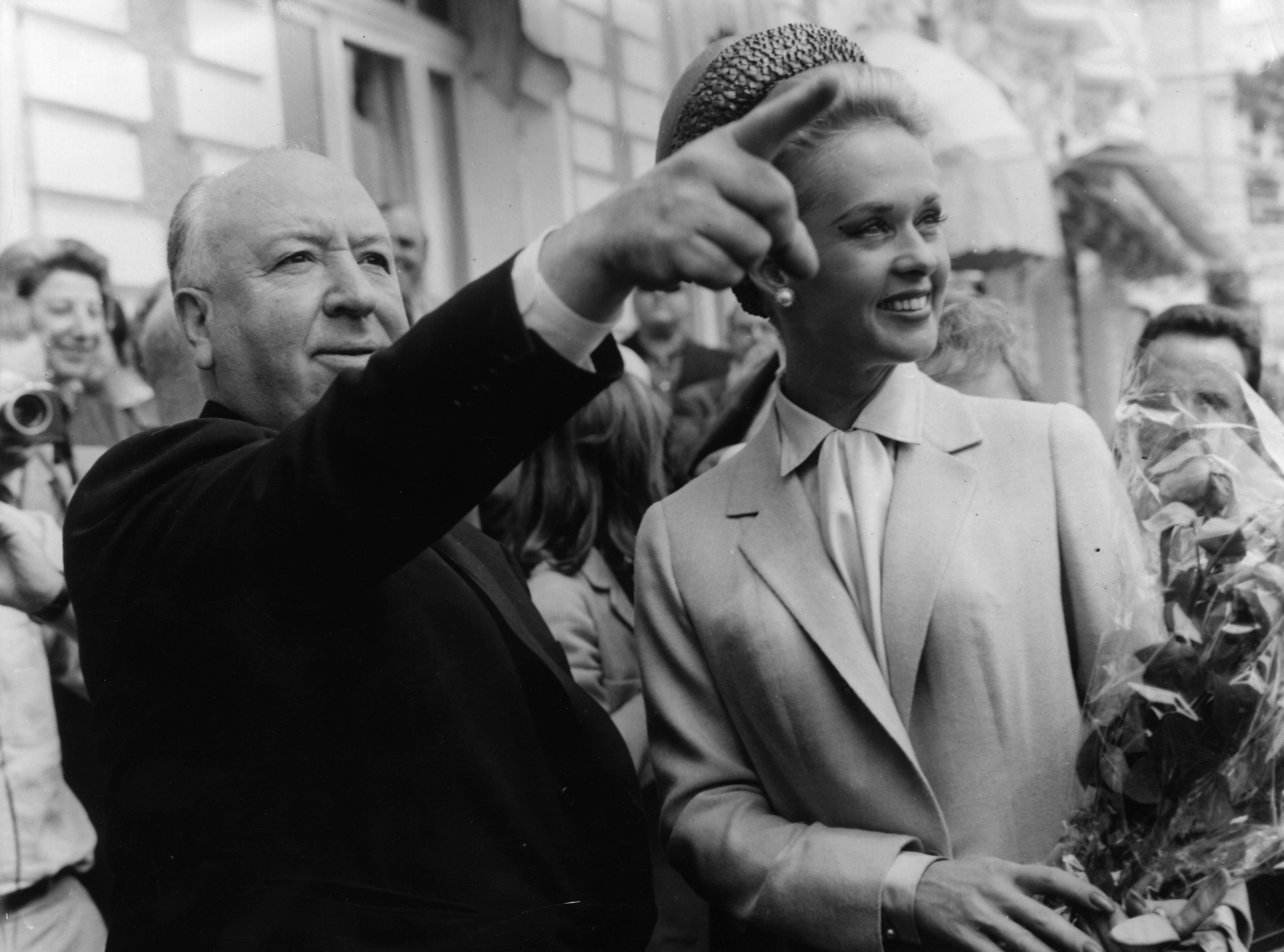 Alfred Hitchcock and Tippi Hedren explore Cannes together on May 9, 1963 | Photo: Getty Images
THE FILMING OF "THE BIRDS"
During the filming, Hedren said she had been promised that they would use mechanical birds. She later found out in one of the scenes that they had lied.
In the scene at the attic, she said the assistant director, James H. Brown, came in to tell her that the mechanical birds were not working and so they had to use live birds.
She had said that bird handlers were hurling ravens, doves, and a few pigeons at her. It was grueling and ugly as the birds started pecking at her in a scene they shot for five days.
When Cary Grant, one of Hitchcock's favorite leading men, visited the set between takes, he told her she was the bravest woman he had ever seen.
Even the rest of the crew were horrified, but no one could stop Hitchcock. At some point, a doctor had to force Hitchcock to let her take a week's rest.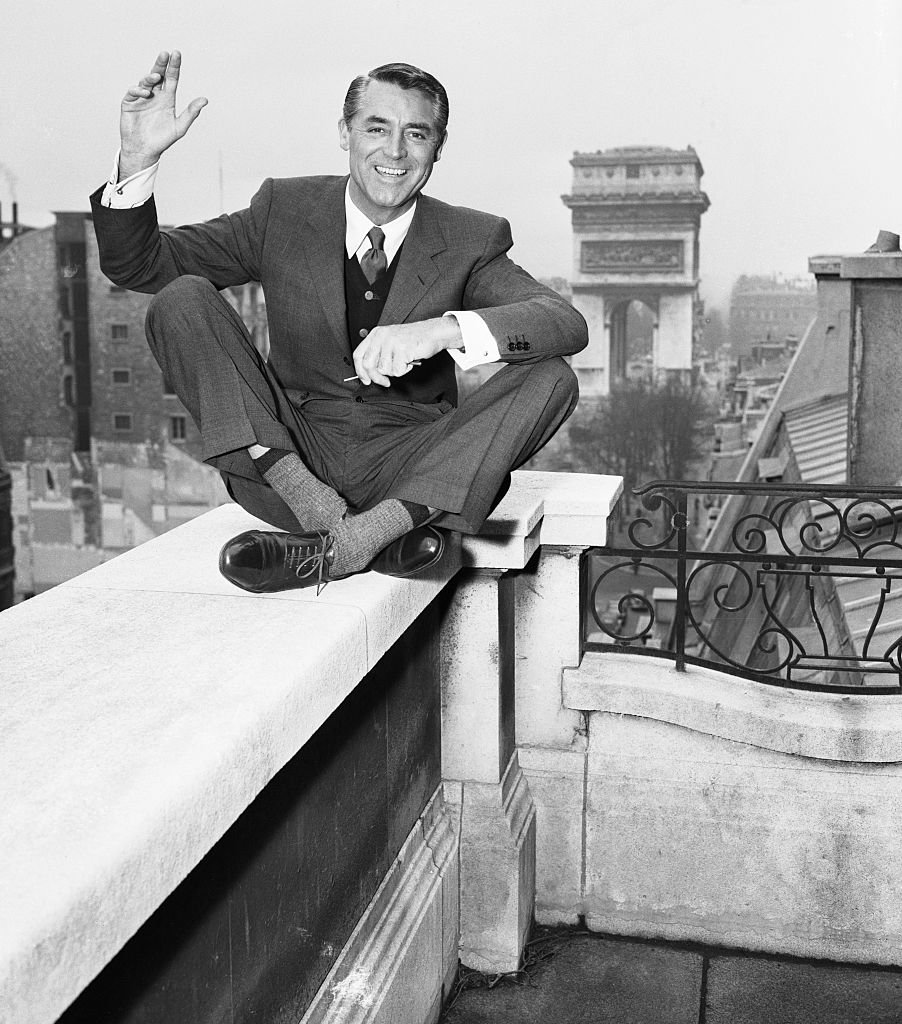 Photo of Cary Grant in Paris | Photo: Getty Images
ABOUT HITCHCOCK
Even though he was famous for his movies, he was a fat man who hated his own body. As a child, Hitchcock was terrified of a lot of things and wouldn't leave his room.
It made him obsessed with guilt, punishment, and sex. He wanted to control every aspect of his leading ladies' lives. He also always used provocation and bullying to unsettle the cast.
He was also obsessed with another actress, Grace Kelly, who shared his love of dirty jokes. He liked the control he had over her even though he didn't pursue her sexually.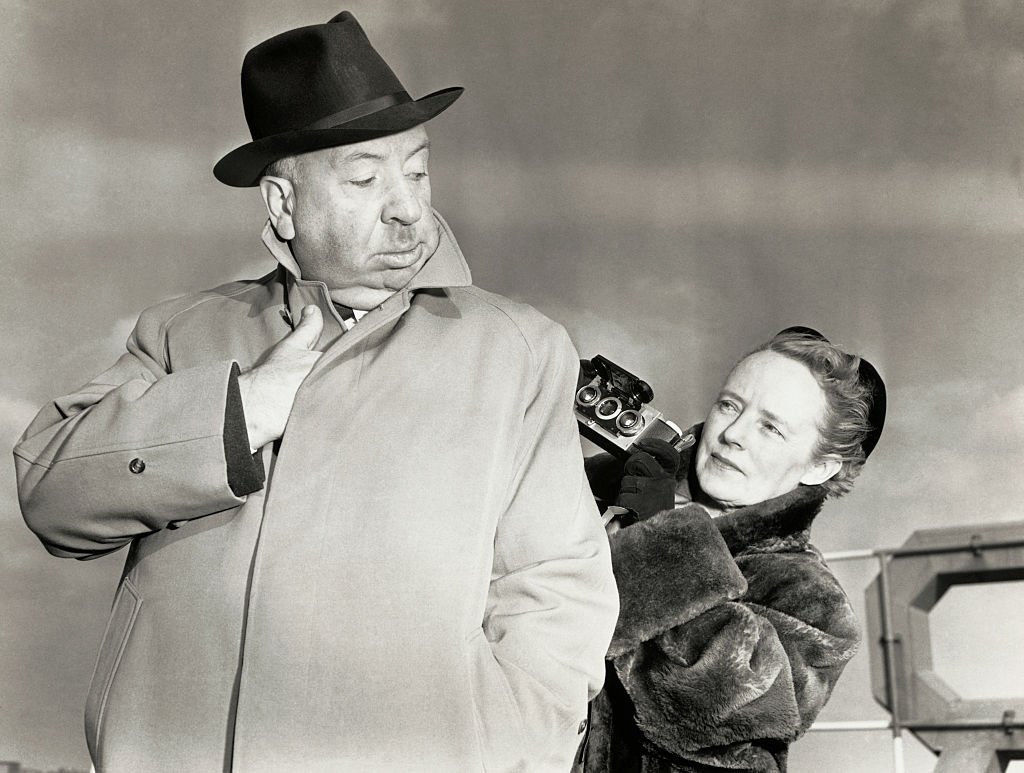 Alfred Hitchcock poses with his wife Alma on January 17, 1955 | Photo: Getty Images
He was married to Alma Reville Hitchcock, who was said to be the opposite of him. They had a daughter, Patricia Hitchcock O'Connell, who told her mother's opinions of her father's films were crucial to their success.
His wife was his muse, assistant, and editor. He viewed his wife as his superior even though she was described as a pretty, vivacious tomboy.
Please fill in your e-mail so we can share with you our top stories!
news.AmoMama.com does not support or promote any kind of violence, self-harm, or abusive behavior. We raise awareness about these issues to help potential victims seek professional counseling and prevent anyone from getting hurt. news.AmoMama.com speaks out against the above mentioned and news.AmoMama.com advocates for a healthy discussion about the instances of violence, abuse, sexual misconduct, animal cruelty, abuse etc. that benefits the victims. We also encourage everyone to report any crime incident they witness as soon as possible.