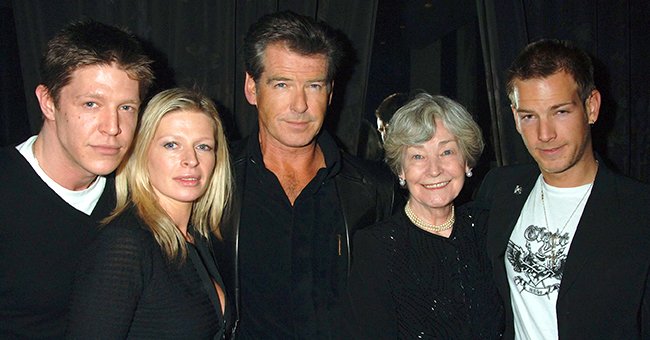 Getty Images
Meet All of Pierce Brosnan's 5 Kids Including 2 Adopted Ones & a Daughter He Lost to Cancer
Irish Actor Pierce Brosnan may be famous for playing the iconic spy James Bond, but the dashing star is just a simple father of five at home. Meet all of his kids.
Throughout his career, Pierce Brosnan has played many roles. He played secret agent James Bond in a series of Bond films during the mid-1990s, and he proved his singing chops in "Mamma Mia!"
Besides his legendary film roles, the 68-year-old Irish actor has taken on the most important and fulfilling role of his life — becoming a father to five beautiful children.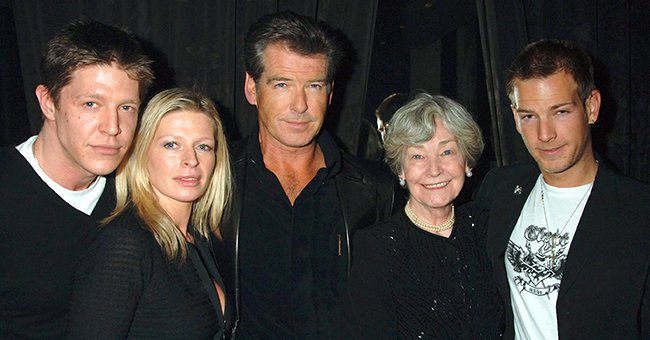 Christopher Brosnan, Charlotte Brosnan, their father Pierce Brosnan, and Sean Brosnan at the movie premiere of "The Matador" in 2005. | Photo: Getty Images
BROSNAN'S BLENDED CHILDREN
Pierce shares three of his children with his late wife, Australian Actress Cassandra Harris. He welcomed two more children with his present wife, Filmmaker and Journalist Keely Shaye Smith. He said of Keely:
"Keely is the most amazing mother and woman — I've watched her grow up over 27 years, watched our life together just blossom and grow."
The "Die Another Day" actor married Keely in 2001 after Cassandra passed away following a battle with ovarian cancer. Brosnan and Cassandra were married for eleven years before her death in 1991.
Although Cassandra's death left Pierce devastated, he found comfort in his two adoptive children Charlotte, Christopher, and his biological son, Sean. The former couple welcomed Sean in 1983.
Charlotte suffered from the same illness like her mother.
Charlotte and Christopher are Cassandra's children from her late husband, Dermot Harris. Pierce adopted his former wife's children after Dermot succumbed to a heart attack in 1986.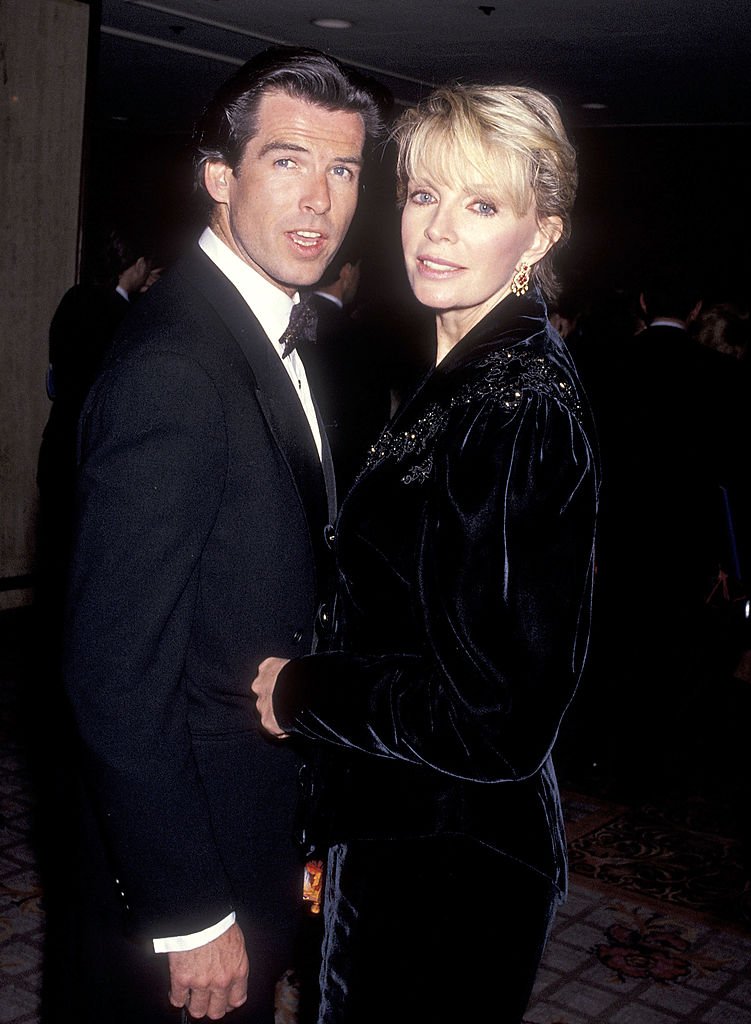 Pierce Brosnan and Cassandra Harris attend the California Fashion Industry Friends of AIDS Project Los Angeles Fifth Annual Fashion Show & Dinner Benefit Salute to Gianni Versace in February 1991 at Century City, California. | Photo: Getty Images
CHARLOTTE BROSNAN
Born in November 1971, Charlotte found her footing in the entertainment industry, appearing on an episode of "NYPD Blue" and in films "The Nephew" and "The Disappearance of Kevin Johnson."
Sadly, the promising actress passed away in 2013 after battling ovarian cancer. She was 41. Charlotte suffered from the same illness that claimed her mother's life.
Charlotte is survived by her husband Alex Smith, their daughter Isabella, now 23, and son Lucas, 16. Pierce paid his adoptive daughter a touching birthday tribute last year.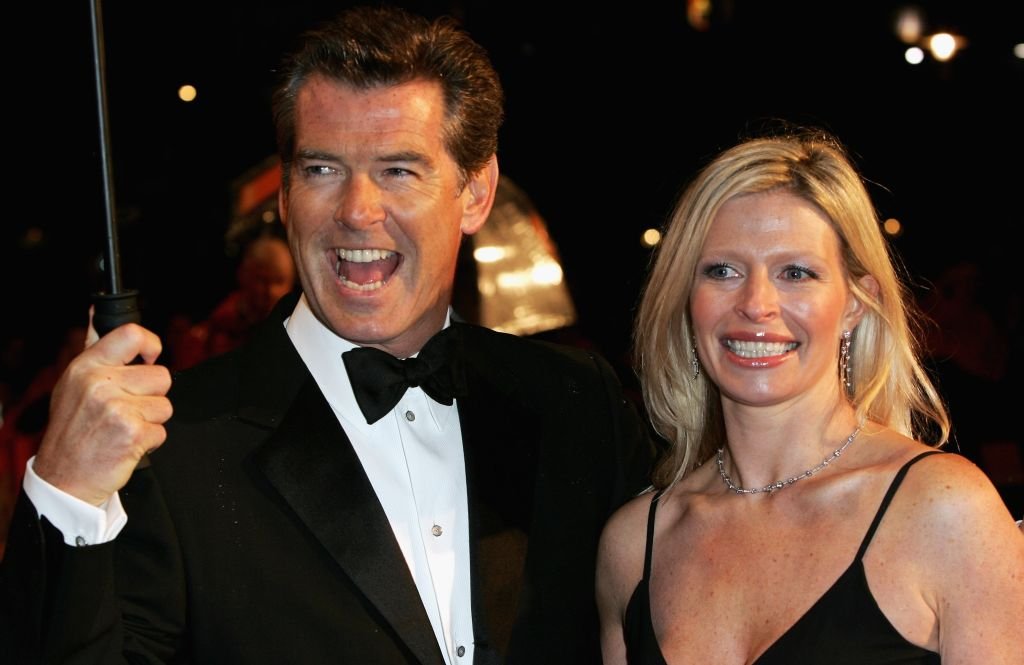 Pierce Brosnan and daughter Charlotte Brosnan at The Orange British Academy Film Awards on February 19, 2006 in London, England. | Photo: Getty Images
CHRISTOPHER BROSNAN
Born in November 1972, Christopher entered the industry as well, but he mainly focused on the filmmaking department. He has worked as an assistant director on several films.
His filmmaking credits include Pierce's iconic movies, such as "GoldenEye," "Die Another Day," and "The World Is Not Enough." Sadly, his career crumbled after his mom passed away.
Christopher had an addiction problem, which led Pierce to cut off contact with him for years. Thankfully, the movie icon revealed that he reconnected with his adopted son in a 2019 interview.
SEAN BROSNAN
Born in September 1983, Sean is Pierce and Cassandra's biological son. He also pursued a career in show business, appearing in such films as "Alien Uprising" and "Acts of Violence."
The 38-year-old actor also battled addiction during his youth and his late 20s. He developed addiction and drinking problems after the deaths of his mother and sister from ovarian cancer.
Sean's life turned around in 2014 after he married Actress Sanja Banic and welcomed their daughter Marley the following year. His journey to sobriety included working in the field of mental health.
DYLAN BROSNAN
Dylan, who was born in January 1997, is Pierce's son with Keely. The 24-year-old multi-hyphenate graduated from the USC School of Cinematic Arts in 2020 and is part of the band Raspberry Blonde.
The young musician is also a talented actor, thanks to his father, who introduced him to movies when he was young. During a recent Instagram Live session, Pierce recalled taking Dylan to the set of "Die Another Day."
According to Pierce, Dylan was way more interested in the cars that exploded on set than observing his acting skills. The proud dad laughed at his son's adorable remarks at that time.
PARIS BROSNAN
Paris is Pierce's youngest son, who was born in February 2001. While Dylan has been making waves in the acting world, Paris has been making a name for himself in fashion modeling.
The 20-year-old model's first foray into the industry happened in 2017, when he walked the runway for high-end brands Dolce & Gabanna and Balmain. He also became a cover model for GQ Korea.
Paris said in a 2019 interview that working as a model was exciting. He also expressed gratitude for this creative outlet and the opportunity to surround himself with inspirational designers and artists.
The young model also shared that he looked up to his incredible parents, who have been instrumental to his creativity. He also admired his mom and dad for their passion for the environment.
Pierce and Keely have been partners in ocean conservation for years. The longtime couple recently produced "Poisoning Paradise," a documentary exposing the use of restricted pesticides on Hawaiian islands.
The couple has been going to and from Hawaii for twenty years. After putting his Malibu property on sale recently, Pierce said he planned to permanently stay with his family in the tropical country.
LOVING ART AND FAMILY AMID PANDEMIC
Amid the pandemic, Pierce has devoted his time honing his art. He shares his creativity with his two young sons. He said of Dylan and Paris:
"They've grown up in the business — surrounded by movie-making, so it's been a natural progression for both of them to go into the arts. "
The doting dad said he cherishes his family and his role as a father. Although Pierce grew up without a father and a solid family, he learned to navigate fatherhood and family in his own way.
Pierce had a challenging childhood. His father left his family not long after he was born, and his mother moved to London for work, leaving him to live with relatives.
PIERCE'S UPCOMING FILM
Outside his passions for art and nature conservation, Pierce has been focused on making movies. He will soon return to the big screen in the superhero film "Black Adam," scheduled for release in 2022.
He will play the character Kent Nelson also known as Doctor Fate, a sorcerer who wears a magical helmet. He will star in the movie with Dwayne Johnson, Noah Centineo, and Sarah Shahi.
Please fill in your e-mail so we can share with you our top stories!