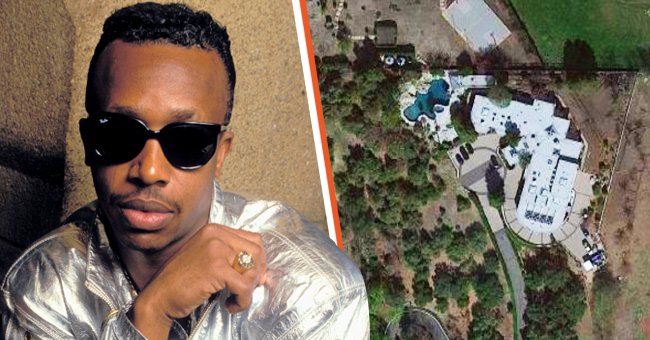 Getty Images, Google maps
MC Hammer Lost over $30m Fortune with Spending Sprees That Included Marble Statues of Himself
MC Hammer took over the music industry in the 90s with his track "U Can't Touch This" and made everyone who could move their body wiggle to his sound.
However, his album sales dropped low with new entrants into the industry, but his spending habits increased. In no time, he filed for bankruptcy.
He went from being one of the highest-earning stars in the late '80s to suddenly being broke. This he did by splurging on some of the finer things of life.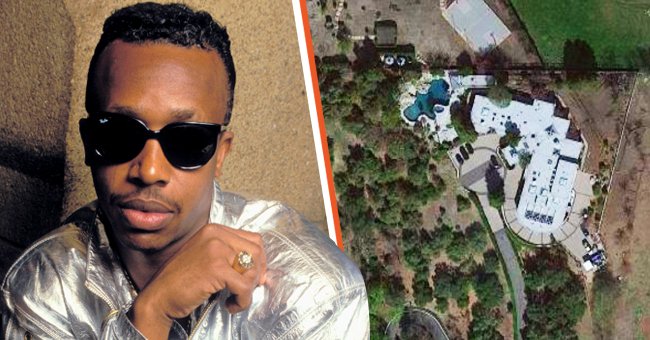 M.C. Hammer poses at Americain Hotel in Amsterdam on April 4, 1991 (left), Aerial view of MC Hammer's mansion (right) | Photo: Frans Schellekens/Redferns via Getty Images, Google Maps
HAMMER'S FINANCES
In 1991, after being estimated by Forbes magazine, his earnings were more than $33 million. But, Hammer embarked on a spending frenzy that lasted several years.
During this time, he was determined to enjoy his earnings and purchased more than 17 luxury cars, including a Hummer and a Ferrari, and 21 thoroughbred racehorses, some valued at almost a million dollars.
He also bought two helicopters, a private jet, and a massive white house in Fremont, California, for $12 million before spending an additional $30 million to convert it to his dream home.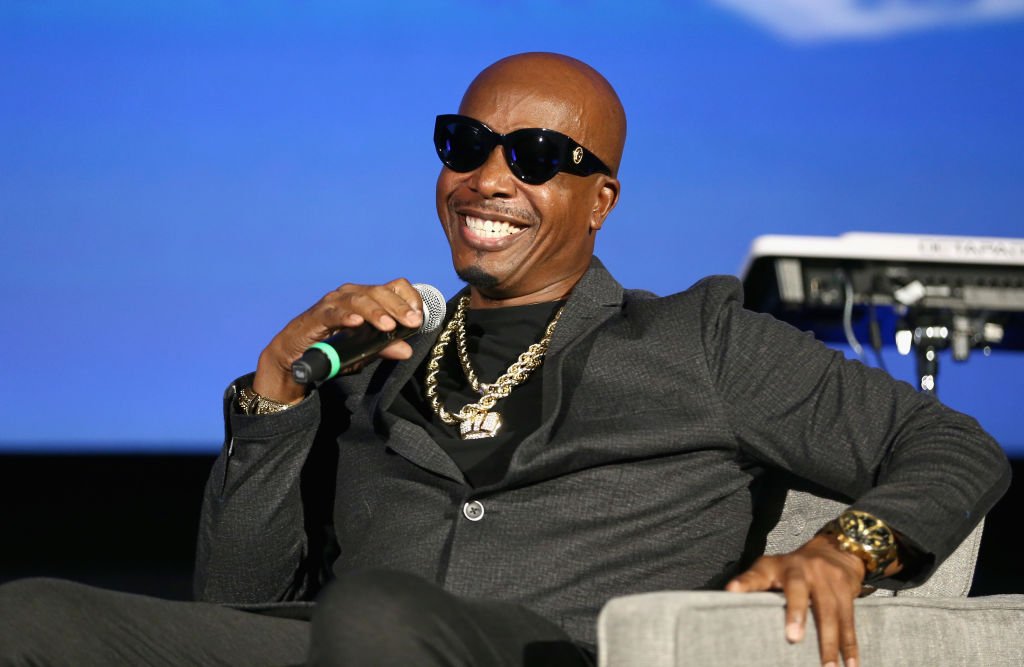 MC Hammer at the 5th annual Capitol Congress at Arclight Cinemas Hollywood on August 8, 2018, in Los Angeles | Photo: Rich Polk/Getty Images for Capitol Music Group
The house at the top of Vista del Sol had gold-plated front gates decorated with his iconic slogan, "Hammer Time." His extravagance could also be seen in the $2 million worth of marble installed in the house.
His wife had flown to Italy to handpick the marbles from the mines cut out of the mountain. He also had a pop-up TV console in the bedroom inspired by his time at The Mirage in Vegas.
In the 40,000 square foot mansion, Hammer built a basketball court, a baseball triangle, a bowling alley, tennis courts, a recording studio, 17-car garages, and two swimming pools.
One pool was indoor, and the other was outdoor, with one of them shaped like his iconic Hammer pants. There were also three waterfalls and control panels that regulated temperature, humidity and even drew the draperies.
His bathroom had mirrored walls with massive gold and black marble Jacuzzi and a gold tub. He decorated the property with marble statues of himself.
The house with a customized gym led to the indoor pool and had three master bedrooms that housed Hammer, his wife, their two daughters, and a son.
After spending lavishly on the house, Hammer once revealed that he did it because he could. However, the house was not his goal. He said he could live out of a shoebox as long as he had nice suits for every day of the week.
A mansion like the one he had needed a lot of hands to maintain. Hammer had to employ around 200 people and sometimes spent as much as $500,000 per month on salaries or more.
In April 1996, the rapper finally filed for bankruptcy, and even though he knew some of the jobs he hired people to do were unnecessary, he had no regrets doing it. For him, he didn't lose his head, but he lost his heart.
After he and his wife filed for Chapter 11 protection in federal bankruptcy court, his debts came to about $10 million. He had to sell his customized house for a mere $5.3 million.
His family then had to move to a rental as he reorganized his finances. His debts had included $100,000 to the Internal Revenue Service, and by 2013, this had increased to $798,033.48.
THE LIFE OF MC HAMMER
Born Stanley Kirk Burrell in 1962, the rapper, songwriter, dancer, and record producer started becoming popular in the late 80s into the early 90s.
An exceptional designer, the rapper known for his single "U Can't Touch This" in the 90s is also known for his "parachute pants," which were then called the "Hammer Pants."
Even though he was the first hip-hop artist to achieve diamond status for an album and is considered a "forefather/pioneer" and innovator of pop rap, he had always wanted to be a professional baseball player.
Giving up early on the dream of becoming a professional player, he decided to take another path and enlisted in the United States Navy for three years before he was honorably discharged.
Before his successful career, he wrote and recorded some songs with a Christian rap group named Holy Ghost Boys with Jon Gibson.
The album they both worked on, titled "Change of Heart" in 1988, had songs that became Contemporary Christian music's first rap hit ever.
He went solo and released his debut album "Feel My Power" through his record label, Bust It Records. This album did not arouse real public interest.
In 1990 Hammer released the album "Please Hammer Don't Hurt 'Em" containing the wildly popular single "U Can't Touch This," which won the Grammy Award for Best R&B song the following year.
The release of "U Can't Touch This," which sampled "Superfreak" by Rick James in 1990, brought him to the limelight. The album became one of the best-selling albums of all time.
Now known on the international stage, Hammer ventured into various recordings and countless concerts worldwide. He released the albums "Too Legit To Quit" in 1991 and "The Funky Headhunter" in 1994.
He was then considered one of the greatest dancers for his unique dance styles, inspired by The Nicholas Brothers and James Brown. His dance inspired a whole generation of dancers.
In the 90s, he was even named "7th best dancer of all time" by BET and also won several grand prizes for his dance performances leading him to insure his legs for millions of dollars.
However, after an injury, he decided to take a step back from dancing. In 2008 he won Hip Hop International's 'Living Legends of Hip Hop' Award at the World Hip-Hop Dance Championships in Las Vegas.
The same year, he also became the co-founder of the dance site DanceJam. In 2010, because of his contributions to social media, he became the recipient of the first Gravity Summit Social Media Marketer of the Year Award.
Being a businessman at heart, he later became an actor and a producer of various television programs, feature films, and short films while also venturing into tech.
Please fill in your e-mail so we can share with you our top stories!