MC Hammer's Roller-Coaster Life after 90s Fame — Bankruptcy and $13m Debt Included
Legendary rapper MC Hammer is widely regarded as one of the most successful rappers of all time. Following a shocking financial downfall that saw him declare bankruptcy, the rapper has reinvented himself as a singer and businessman. 
Iconic rapper MC Hammer began his career as a young boy, dancing outside the Oakland Coliseum. However, Hammer later launched himself into stardom with his 1990 album "Please Hammer Don't Hurt 'Em," which was credited for bringing rap music to the mainstream audience. 
The album was Hammer's third release and quickly became the most successful rap album of all time, with over 10 million copies sold. The record included several hit songs, including the wildly popular single "U Can't Touch This."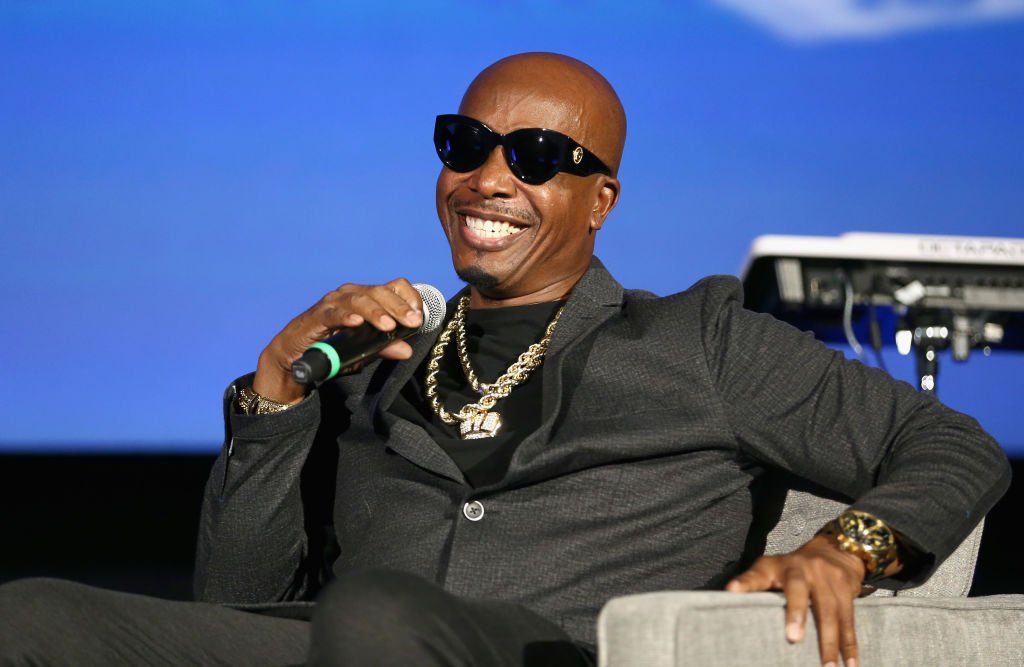 MC Hammer's "U Can't Touch This," was one of the biggest hits of the 90s era and enjoyed massive airplay. The young rapper became known for his energetic stage performances, delivered in his trademark MC Hammer pants. 
In 1991, Forbes estimated that the talented rapper was worth a whopping $33 million. However, MC Hammer's unprecedented fame dragged along with it some challenges, which eventually derailed his budding rap career.
MC HAMMER'S FINANCIAL TROUBLES 
At the peak of his career, MC Hammer had one of the largest payrolls for a recording artist, with more than 40 staff under his employ. Hammer also invested a significant amount of money on racehorses, making his family the most prominent black racehorse owners in a white-dominated sport.
Hammer also had quite an expensive taste for real estate and acquired a $30 million mansion. Apart from this, he also owned a costly fleet of cars that ran into millions of dollars. 
Barely six years after the success of his album, Hammer filed for bankruptcy. He claimed he had only $9.6 million in assets against a staggering $13.7 million in debts in court. While speaking on his bankruptcy, Hammer explained:
"No, I lost my heart. I didn't just take the money and say, 'I want to be a blessing to myself.' I took my money and employed 200 people in my community."
After filing for bankruptcy, MC Hammer and his family had to scale down their lifestyle, which meant they would have to sell off some of their assets. 
In 1997, Hammer took a big hit when he sold his Fremont foothills mansion for $5.3 million. As per records, the property's real value was pegged at $9.4 million, and despite being listed at $6.8 million, the mansion still sold way lower than its worth. 
In a 2018 interview with GENESIS MUSIC, Hammer talked about his career, faith, and money. The famous musician also spoke about the dangers of fame and how his inability to tame fame nearly cost him everything. 
MC HAMMER'S LEGAL ISSUES
Apart from filing bankruptcy on April 1, 1996, Hammer found himself on the wrong side of the law in 2013 when he was arrested in Dublin, California, for allegedly resisting and obstructing a police officer from discharging their duties after he was pulled over by authorities. 
Shortly after the incident, Hammer took to his Twitter account to narrate his side of the story in a series of tweets. Detailing how he had been a victim of racial profiling, Hammer wrote:
"chubby Elvis looking dude was tapping on my car window, I rolled down the window, and he said' "Are you on parole or probation?"
However, the Dublin police were quick to refute MC Hammer's claims and claimed the iconic musician had been blasting his car stereo and was driving a car that was registered in a different name.
A court date was scheduled. However, all charges against him were dropped in early March 2013. Hammer later revealed the experience did not embitter him, but he felt it was a teachable moment.
MC HAMMER TURNS TO MINISTRY 
MC Hammer, whose given name is Stanley Kirk Burrell, had always been a Christian and began his music career in the church. The singer was also known for praising God in his songs, and his second most successful hit song was the soulful rap hymn, "Pray."
Hammer drifted from his Christian roots at the peak of his fame. However, the combination of his sharp fall from grace, coupled with several wake-up calls, including the death of his close friend Tupac Shakur, helped him retrace his footsteps and rediscover his faith.
In 1997, Hammer claimed he experienced a visitation from Jesus, which set his life on a new path, and later, he became ordained as a pastor in the church of God in Christ. 
That same year, he began a television ministry "M.C. Hammer and Friends" on TBN, and today he still dedicates time to his prison and youth ministry.
MC HAMMER'S PERSONAL LIFE
MC Hammer got married to his wife Stephanie on December 21, 1985. The pair will celebrate 35 years of marriage later this year. Hammer and his wife Stephanie share five children, sons Bobby, Jeremiah, Sammy, and daughters Sarah and A'keiba.
Despite his resounding career success and busy work schedule, Hammer is a dedicated family man who puts his family's needs ahead of his ambitions. Hammer recently said,
"You have wealth when you have a family. Family is all that I need."
MC Hammer's wife Stephanie revealed that her husband is more reserved when he is at home. She also claimed that her husband has been very involved in raising all five of their kids.
WHERE IS MC HAMMER TODAY
MC Hammer is still an active minister and continues to teach the word of God wherever he goes. Over the years, Hammer picked up a love for technology, and he is currently loosely involved with over eight tech companies.  
Hammer describes himself as a "Super Geek" and claims he spends over eight hours daily on his tech projects. The award-winning rapper also consults, and he has spoken at several universities, including Harvard and Stanford.
Earlier in the year, MC Hammer did a new Super Bowl advert for Cheetos to celebrate the 30th anniversary of his 1990 hit song "U Can't Touch This." While talking about what it felt like to perform as MC Hammer after several years, he said,
"It is crazy to think that it's been 30 years. Like most people, as we get older, the years just fly by. So for me, it was like, 'Wait, wait, I thought I recorded that about five or six years ago."
Back in 2019, the singer launched the Hammer's House Party Tour and performed at the Bay Area show. During an interview with HipHopDX, he revealed the shows were a warm-up to the celebration of "Please Hammer Don't Hurt Them's" 30th anniversary.
Over the last few years, MC Hammer has shaken off the financial setback that nearly ended his career. However, a renewed energy inspired by his faith has given him a new purpose.