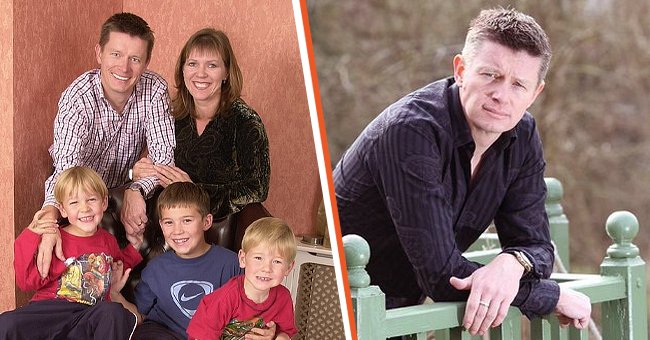 twitter.com/TheSun facebook.com/teletrece
Devoted Dad-Of-Three Finds Out He's Always Been Infertile, Decides to Take a DNA Test

A father of three wholeheartedly loved and cared for his children from the moment they entered his life. He had never doubted that he wasn't related to them until the day his doctor revealed something deeply shocking and heartbreaking.
Surprises come in all forms, and they might not always be welcoming. Sometimes, we might stumble upon mind-boggling, soul-stirring, eye-opening details about ourselves and our loved ones that leave us utterly baffled and speechless.
Something similar happened to a man when an accidental discovery altered his reality and shattered his heart into a million pieces. Please keep reading to learn what he experienced and how he managed to grapple with the newfound information.
A DOTING FATHER
Richard Mason from Rhos, North Wales, met Kate Mason while working as colleagues at Barclays Bank in the West Midlands in the 1980s. The pair tied the knot in 1987.
The wealthy co-founder's career reached an all-time high when he teamed up with Simon Nixon to launch one of Britain's first-price comparison internet sites, Moneysupermarket.
The couple welcomed three children together via c-section. The eldest boy, Willem, was born in 1995, and the twins, Joel and Ed, were born in 1999. Richard was present during all childbirths and was eager to embrace the fatherhood experience.
THE CRACKS IN HIS PERSONAL LIFE
While he continued to progress professionally, his personal life hit the rocks when he and his wife separated in 2007. The divorce was finalized in 2008. Kate reportedly walked away with a lump sum of about $5,000,000 and ongoing maintenance.
A heartbroken Richard also shared that his lung capacity deteriorated two years after his CF diagnosis in 2018.
Per Richard, he complied with the Child Support Agency and was said to have nearly $4,000 a month in the early years following their divorce. But the business tycoon noted that it was never enough for his ex-wife.
A SHOCKING DIAGNOSIS
Richard explained that Kate hounded him for years, employed consultants to investigate him financially, and always tried to make him pay more. Even during his fall-out with his ex-partner, the doting dad said his love and affection for his sons kept him going.
However, in 2016, Richard said he discovered something that shocked him and left him broken. He and his third wife, Emma, embarked on a 65 miles drive to Liverpool's Heart and Chest Hospital from their home in Rhos, North Wales.
They thought it was a routine appointment to cure Richard's pleurisy, which had plagued him for over a year. But when the consultant sat them down and mentioned "cystic fibrosis," the couple was left at a loss for words.
Richard had a family history of the condition, but a genetic test in the 1980s gave him an all-clear. Sadly, the life-threatening condition had eventually got to him, and he couldn't run away from it anymore. Regarding his diagnosis, he also shared:
"He [the doctor] told me that 98% of male CF patients were infertile and I realised he was telling me that it was highly unlikely I could have fathered any children."
At first, Richard didn't believe the doctor who told him he must have the diagnosis wrong because he was a father to three sons. But only a few hours later, his deepest and darkest fears were confirmed when he found out that the doctor hadn't misdiagnosed him.
DISCOVERING MORE DETAILS
Richard recalled speaking to several medical professionals, and they told him that of all the patients with CF that they dealt with, no male had conceived a child. The man noted he felt utterly lost and confused at that moment and didn't know how to handle the information. He also added:
"You don't know what's real and what isn't – it's as if I'm living in The Matrix. Someone says to you, 'All that you know and everything you thought to be solid and true is not real, and never did exist. You are not a father, you are not able to have kids, your name will not continue.'"
The multi-millionaire immediately texted his ex-wife and related everything he had learned. Richard recalled telling Kate that he wouldn't go through a round of medical tests if she told him the truth. He also said he didn't intend to sue her and wished to stay in his sons' lives.
HIS EX-WIFE'S CONFESSION
Surprisingly, Kate's message said that the boys were his, regardless of what the science suggested. Richard wasn't convinced, so he talked to his eldest son, who was 21 then and a university student. Per the father, his son was astonishingly calm after hearing the news. Richard recounted:
"He said, 'I'm already ahead of you, Dad. You're saying you're probably not my father?' It would have been the hardest sentence to utter, and he did it for me. 'I said, 'Well, I'm your dad, obviously, but I don't think I conceived you.'"
Shortly afterward, Richard said Kate called him after being confronted by her son and admitted to seeing a man in an intermittent affair during their 20-year marriage. However, she refused to state the man's name.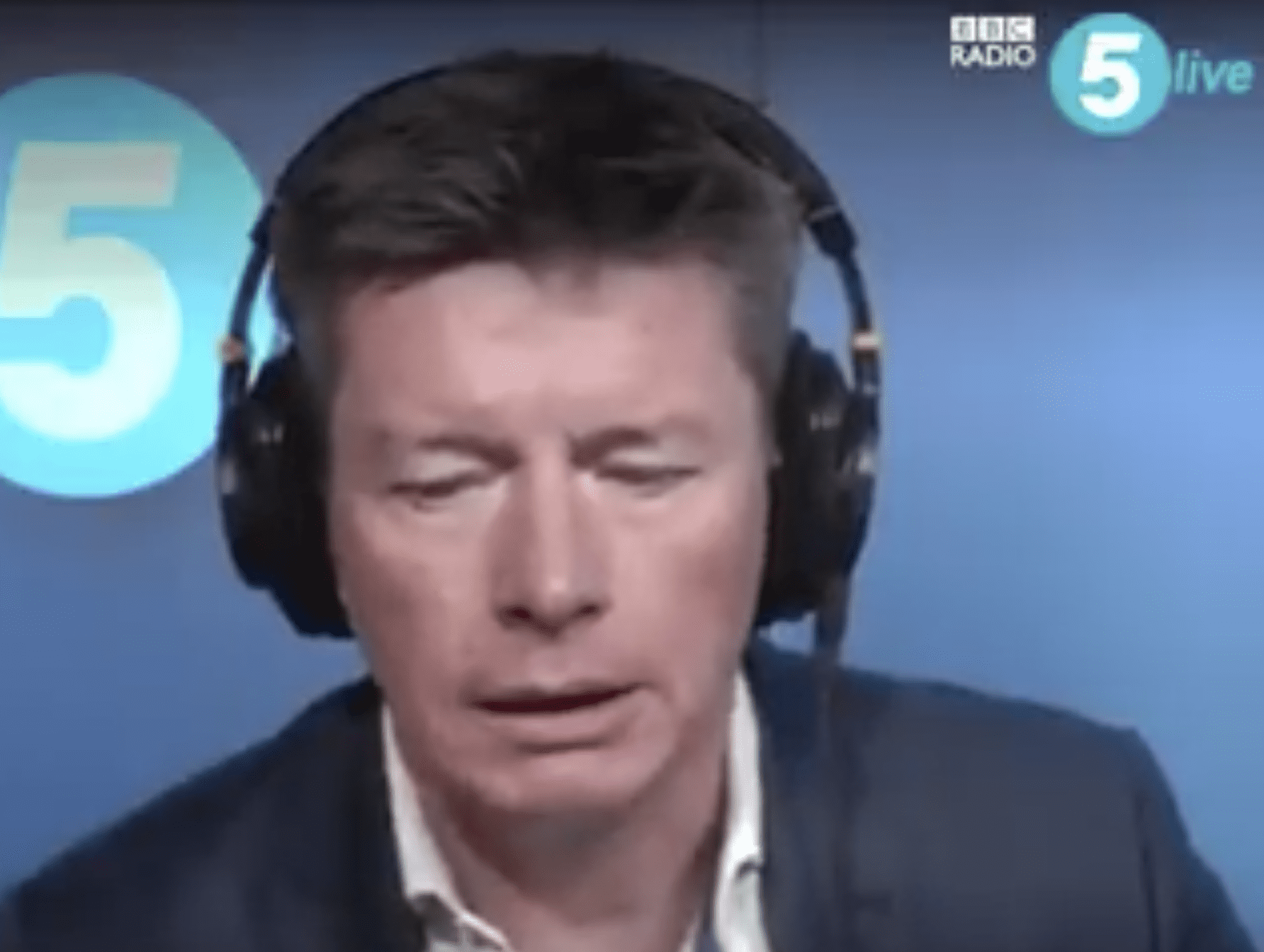 Richard Mason. | Source: twitter.com/bbc5live
THE DNA TEST RESULTS
Richard revealed that Kate told him the man was a member of Barclays' staff, and they met in a London hotel off and on during overnight trips she attended as a union official. But she claimed he wasn't involved in the matter and refused to reveal his name.
Following her denial, Richard said he had no option but to seek advice from paternity fraud expert solicitor Roger Terrell. The legal case was started in December 2016 at Birmingham Court. Furthermore, medical tests proved that he could not father a child naturally.
His elder son refused to provide a DNA sample and said Richard was his dad. But Richard said his son didn't speak to him after he sued Kate. However, his twin boys, Joel and Ed, took the test, and the results confirmed Richard wasn't their father.
AN ESTRANGED RELATIONSHIP
In 2019, one of the twin boys, Joel, broke his silence about the life-changing secret his mother kept from him and his brothers for over two decades. Joel expressed he wasn't angry with his mom because she had an unhappy marriage and wanted kids. Regarding his relationship with Richard, he said:
"I don't know if I'd call it estranged. I wouldn't know what word to use. But I haven't been speaking to him for a number of years because of his behaviour. But he's still my dad and I'm not going to look for my real one. I doubt he [his biological father] even knows we exist."
Joel noted that Richard wanted his biological father to make contact with him and his brothers, which was something he never wanted. The young man also revealed that his mother confessed the adultery in 2016 when Richard confronted her about the children's paternity.
MORE HEALTH SCARES
According to Joel, her mother had a relationship with someone named Martin Smith after her divorce, which ended after nine years. But the then-19-year-old man stated that he was a friend to him and his brothers, and there was no way he could be their birth father.
Richard said his diagnosis, his ex-wife's alleged deception, and the court case resulted in an emotional fallout with the boys who meant the world to him. The tycoon explained that the fractured relationship was hard for him to explain to his mom, who was in her 80s and had Alzheimer's.
A heartbroken Richard also shared that his lung capacity deteriorated two years after his CF diagnosis in 2018. He said that Kate's supposed lies robbed him of the chance to have a child with his third wife, Emma, who was also diagnosed with breast cancer.
Despite the shocking revelations and the reported disasters he survived, Richard said he wished to keep in touch with his sons and assure them of his love and affection.
What are your thoughts after reading this story? Do you think Richard was justified in suing his ex-wife? Would you have done things differently if you were in his place? If you liked reading this story, please share this story with your family and friends.
Please fill in your e-mail so we can share with you our top stories!
The information in this article is not intended or implied to be a substitute for professional medical advice, diagnosis or treatment. All content, including text, and images contained on news.AmoMama.com, or available through news.AmoMama.com is for general information purposes only. news.AmoMama.com does not take responsibility for any action taken as a result of reading this article. Before undertaking any course of treatment please consult with your healthcare provider.