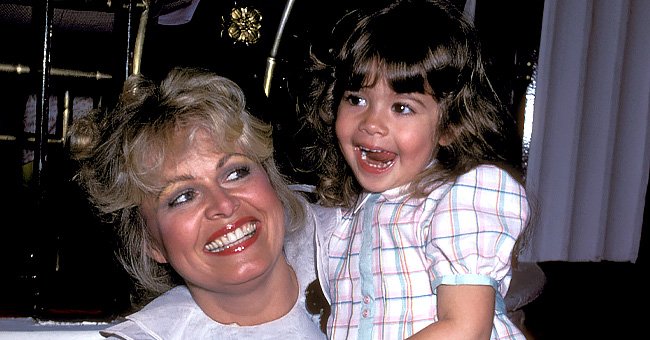 Getty Images
Sally Struthers Was Expecting a Son but Gave Birth to Daughter Who Is Now Grown and a Beauty

Sally Struthers is a mother of one. While she was pregnant, the star thought she would be having a boy but instead gave birth to a daughter. The girl is all grown up now, and here is all that happened during and after her birth.
American actress Sally Struthers is well known for her signature blonde curls and sparkling blue eyes. She is also famous for playing Gloria Stivic, the daughter of Archie and Edith Bunker, in "All in the Family," which won her two Emmy awards.
While her career on TV was blooming, she became a family woman herself, welcoming a daughter, Samantha, following her marriage to psychiatrist William C. Rader. However, the actress's baby's gender came as a surprise as she expected a boy.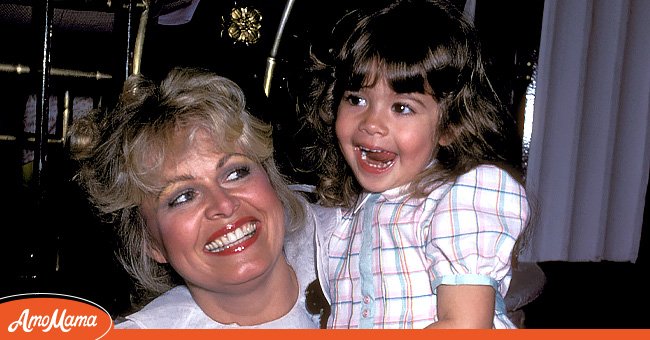 Sally Struthers and Daughter Samantha Rader during Young Musicians Foundation's Mother-Daughter Fashion Show on March 10, 1982 | Photo: Getty Images
MEET THE "ALL IN THE FAMILY" STAR
Born Sally Ann Struthers, the actress was raised in Portland, where she started pursuing her acting career. She relocated to Los Angeles and trained at the Pasadena Playhouse College of Theatre Arts.
While at the Theatre Arts Institute, she earned a scholarship as its "most promising student." She appeared on regional stock plays for a short while before arriving as a dancer and commercial actress.
She also appeared in dance performances on shows including "The Tim Conway Comedy Hour" and "The Smothers Brothers Summer Show." The blue-eyed blonde then took her acting skills and unique looks to movies such as "Five Easy Pieces" and "The Getaway."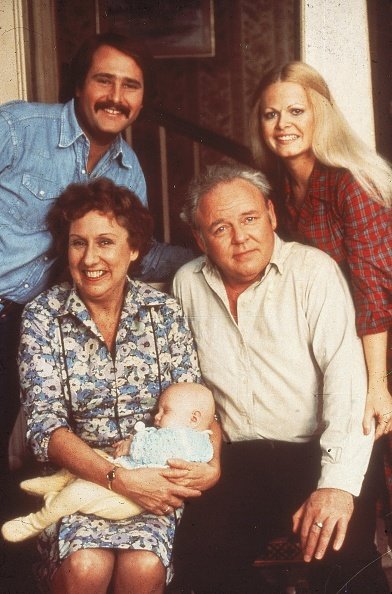 Portrait of the cast of the television show "All in the Family," circa 1976. | Photo: Getty Images
She became Gloria Stivic on the hit 1971 sitcom "All in the Family," where she starred alongside Carroll O'Connor and Jean Stapleton, who played conservative parents "Archie and Edith." Her performance on the iconic series also got her four Golden Globe nominations.
Struthers delighted fans with her character on the comedy sitcom, and she enjoyed her time while at it. It also turned out that Struthers and her "All in the Family'' colleagues have a good relationship and may have viewed each other as a real family.
Decades after "All in the Family" aired, Struthers, who became Babette on "Gilmore Girls" and lent her voice to animated series in the new generation, sat in an interview to discuss her time on the show as well as her interaction with other cast members.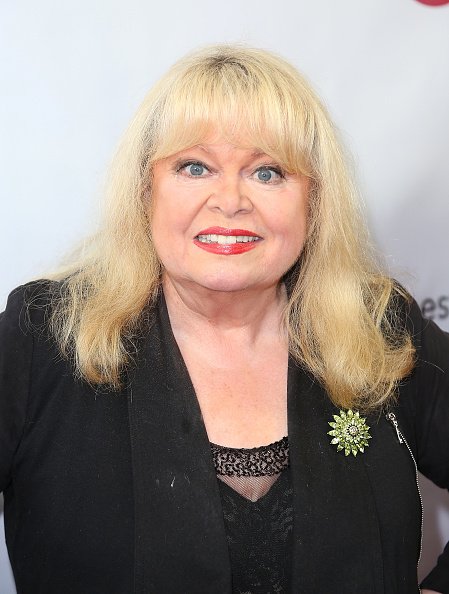 Sally Struthers at Harmony Gold Theater on November 7, 2018 in Los Angeles, California. | Photo: Getty Images
While the interview was ongoing, she was asked a series of questions which included the relationship amongst the hit sitcom's cast. She revealed that they all got along well, and there was no competition between the crew.
The now 74-year-old actress also confirmed that they all revered one another because it was the "perfect casting." She further explained that her onscreen parents Carroll and Nancy, provided a sense of parental care even offset, and she appreciated their love.
According to Struthers's statement during the interview, Carroll gave her advice as a father would laugh at her antics and even introduced her to the man she married, William Rader. Struthers walked down the aisle with Rader on December 18, 1977.
STRUTHERS'S MARRIAGE AND MOTHERHOOD
After her marriage to Rader, a psychiatrist in Los Angeles, Struthers welcomed a baby whose gender was a big surprise.
A clip of the interview shared on YouTube had Struthers reveal she panicked when she had Samantha as she didn't have a name for a baby girl.
Once speaking on their relationship in an interview, Rader, who founded several clinics, revealed that his relationship with the actress is filled with fun. Rader stated that he wasn't a psychiatrist to his wife but a husband.
Struthers, 74, also gushed about her bond with Rader during an interview where she described her relationship as a "good marriage." She noted that Samantha was evidence of the beautiful bond she had with Rader.
Although Struthers never wanted a child and believed she didn't need a "carbon copy" of herself, she later opened up about wanting to have a child that was part of the man she loved.
Further speaking on motherhood, Struthers noted that she was "intimidated" by the whole situation at first. It also turned out she didn't plan on having more kids, as she once confirmed that she doesn't intend to become "a babymaker."
However, even after several appearances as the perfect couple and Struthers's remark that she couldn't picture herself with anyone else, Rader ended their marriage in 1983.
STRUTHERS'S ONLY CHILD
The "Christmas Harmony" actress sure loves her daughter even though she initially thought she would have a son. During an interview hosted by Leta Powell Drake, which set out to talk about the actress's acting career, she spoke of her child's birth and what happened after having a girl.
A clip of the interview shared on YouTube had Struthers reveal she panicked when she had Samantha as she didn't have a name for a baby girl. But the first-time mother eventually found a name for her daughter, who has now grown into a fine young lady.
SAMANTHA, IN RECENT TIMES
The actress's only child, Samantha, is a clinical psychologist. She is the founder and clinical director at Jade Tree Therapy and Sanctuary for Women in Los Angeles. She developed her therapeutic approach: Source Code Psychology after eighteen years of training as a psychotherapist.
She is also quite active on social media, and a series of posts on Facebook and other social media platforms show off her stunning looks.
Samantha, who has long brunette curls, unlike her mother's blond curls, pays attention to her followers; she once shared a post to reveal reaching 3,000 followers on Facebook. Her profile picture on Facebook gives a closer view of her astonishing beauty.
Her followers often praised the psychologist's long brunette curls and almond eyes, and one person once commented on her eyes by dropping the compliment that they "are so bright." In an Instagram post, she shared a photo that was accompanied by a captivating bio about herself.
In the photo tagged #IAmRadiant, Samantha noted that she was ambivalent about her beauty for a while. According to the update, the actress's daughter has found the inner assurance and confidence to show her beauty.
Please fill in your e-mail so we can share with you our top stories!