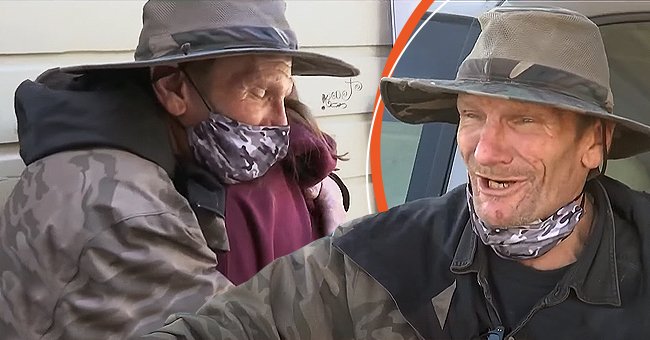 youtube.com/NBC Bay Area
Homeless Man Returns Woman's Lost Wallet–Her 12-Year-Old Granddaughter Raises $30k to Thank Him
A homeless man's honesty ended up catalyzing his change in fortune for the better, thanks to the intervention of a grateful 12-year-old girl.
Fifty-seven-year-old Sean Currey knew the value of treating others the way he intended to be treated. Hence, he lived by that principle his whole life, which eventually took him off the streets at the right time.
Having worked in construction and building maintenance throughout his adult life, the man barely managed to provide his basic needs, living from hand to mouth. However, things worsened during the pandemic, as he became unemployed due to the resulting economic stand-still.
THE DISCOVERY
Currey, who had been living on and off the streets for several years, ended up homeless again, rummaging through dumpsters around San Rafael, California, to meet his needs.
It was during one of his forages that he made an unusual find at the bottom of a dumpster just behind a coffee shop.
Looking through the floral-patterned pouch, he discovered a series of credit cards, debit cards, plus-healthcare cards, and a business card, identifying the zippered pouch's owner as an 80-year-old woman, Evelyn Topper.
Interestingly, the woman resided in Mill Valley, about six miles away from his location. Yet, knowing how disheartening it was to lose one's possession, Currey figured he needed to return the purse to its rightful owner. He explained:
"I would want someone to do the same thing for me if I lost my wallet. I knew this woman was probably beside herself not knowing where all her stuff was."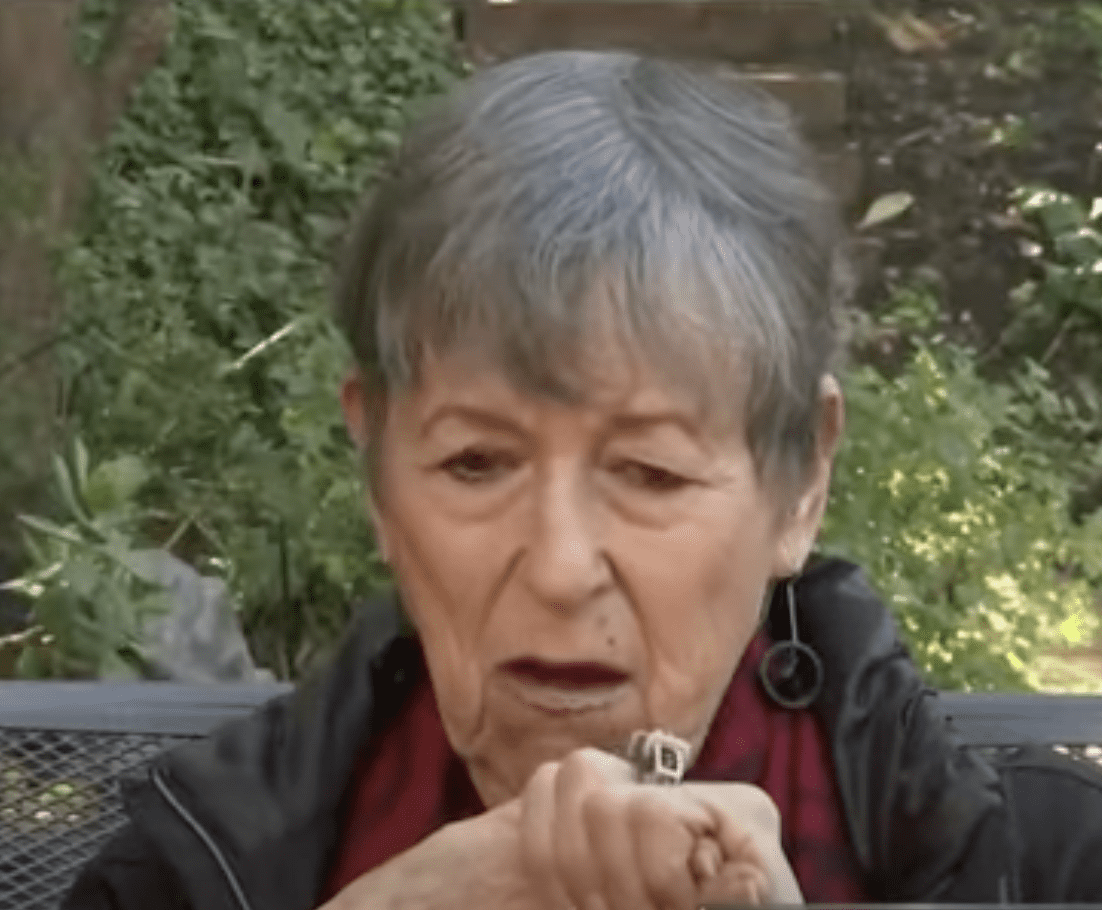 80-year-old woman narrating how a homeless man found and returned her missing wallet. | Photo: youtube.com/NBC Bay Area
THE RIGHT THING TO DO
The homeless man proceeded to give Topper a call, using the contact details on the business card. His guess was accurate, as the elderly woman had been distraught since losing her valued pouch days prior.
According to her, she stopped by a coffee shop on December 9, 2020, to get a decaf chai tea latte and a bubble tea for her 12-year-old granddaughter.
She paid for both beverages and tucked the wallet into her vest pocket, forgetting to zip up. Unfortunately, the wallet fell off somewhere along the way, and by the time she reached home, she discovered her wallet was gone.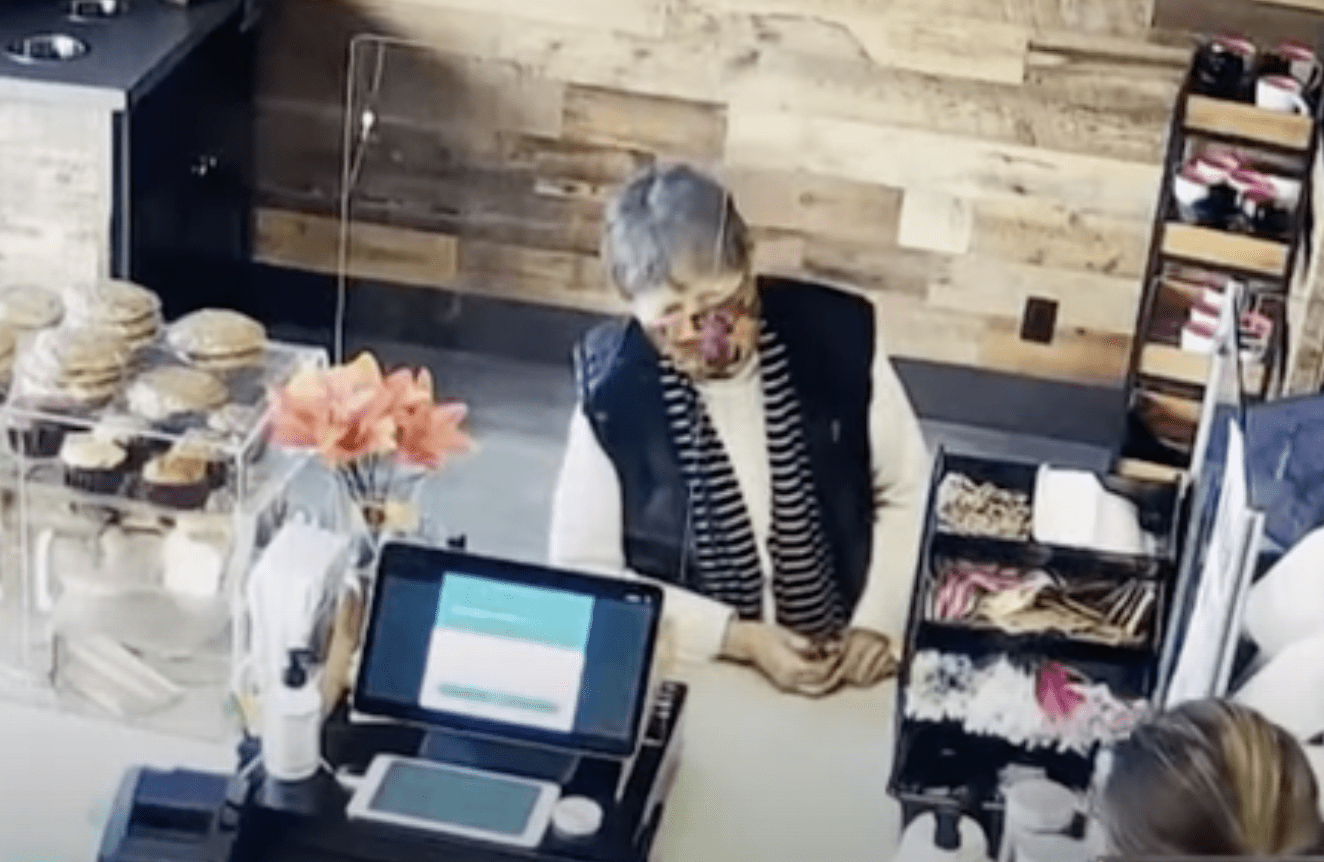 80-year-old woman paying for her coffee before losing her wallet which a homeless man found and returned. | Photo: youtube.com/NBC Bay Area
The woman notified the coffee shop immediately, receiving the heartbreaking news that her wallet was not there. Next, she tore through her car, and all the rooms in her apartment, to no avail. Eventually, she concluded the pouch must have dropped somewhere in the parking lot.
A GESTURE OF HONESTY
Just when she gave up ever finding her wallet and its invaluable contents, Topper received Currey's call, screaming in delight when she learned he had her wallet.
They met up immediately at the parking lot of a nearby shopping center, where Currey returned the wallet. The woman informed her daughter and granddaughter, Mikayla Gounard, about the good news.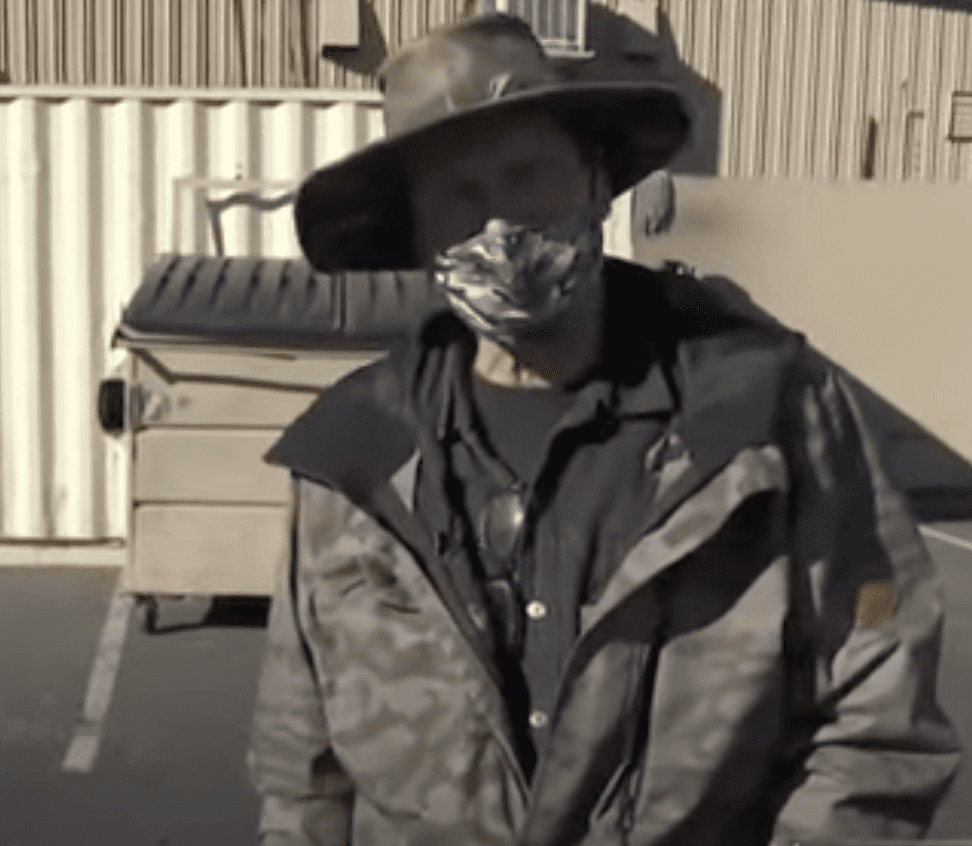 Homeless man who found and returned an 80-year-old woman's missing wallet. | Photo: youtube.com/NBC Bay Area
A HAPPY ENDING AND NEW BEGINNINGS
The exciting incident happened days before Mikayla's twelfth birthday. Determined to reward Currey's kindness, the preteen urged her invited guests, friends, and relatives to send in donations in lieu of gifts.
She initially intended for the donations to go to a charity organization. However, she decided instead to direct her charitable gesture to the homeless man.
The youngster ended up raising $475 during her drive-by birthday party on December 22. As more people continued indicating their willingness to help, the girl's mom created a GoFundMe page for the man, garnering up to $30,000.
Mikayla couldn't be more glad she decided to help out after seeing the warm smile plastered on Currey's face upon receiving his unexpected reward.
It was a turning point for Currey, who would always opt to go cold and hungry any day rather than deviate from doing the right thing.
Hopefully, his gesture of honesty, which became a life-changer, would encourage more people to do the right thing, eventually changing the world.
Please fill in your e-mail so we can share with you our top stories!