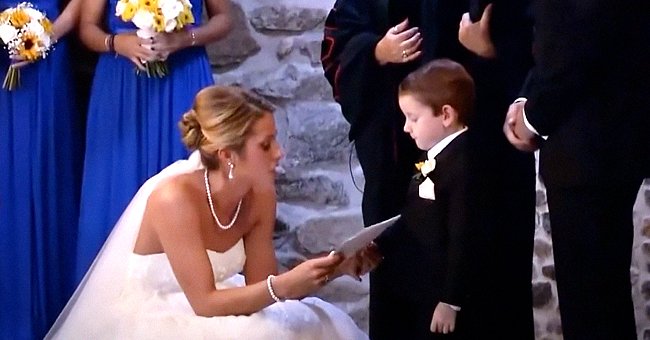 youtube.com/InsideEdition
Bride Surprises Guests at the Wedding by Making Vows to Her Husband's Ex-girlfriend and Son
During their vow ceremony, a bride turned her attention away from the groom and focused on two unusual guests—the groom's ex-girlfriend and their son. Her words left everyone in tears.
Katie Musser was not a conventional bride when she got married in 2017. During the ceremony, the woman took the spotlight off her and her groom and welcomed her new stepson onto the stage.
That was not all she did. The bride also dedicated a few sentences to her groom's former partner, Casey Bender. The touching moment was captured on camera and showcased the woman's emotionally stirring speech.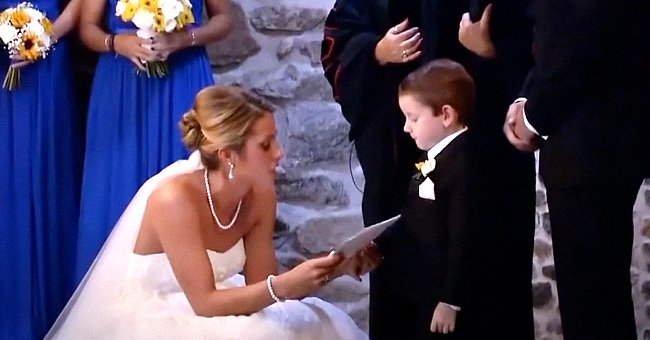 A bride includes her new step-son in her vows | Photo: Youtube/Inside Edition
THEY ARE ONE FAMILY
In her speech, the woman addressed Bender and 4-year-old Landon. She asked the little boy for his friendship and promised to be the best "bonus mommy." She shared: "We are one family, always."
The groom's reaction was unmissable. Seeing his wife-to-be include his son and former girlfriend left him in tears. Not only did she express her happiness in having a blended family, but she publically displayed her unconditional love for them.
THE EX-GIRLFRIEND WAS FLOORED
Bender was pleasantly surprised by the bride's gesture. She stated that receiving an invite to the wedding was more than enough. However, she was floored by the extra special encounter. Bender added:
"For her to take even three minutes out of her once-in-a-lifetime opportunity, the one day where it's all about her and her groom, was such an amazing, selfless thing. She did not have to do it."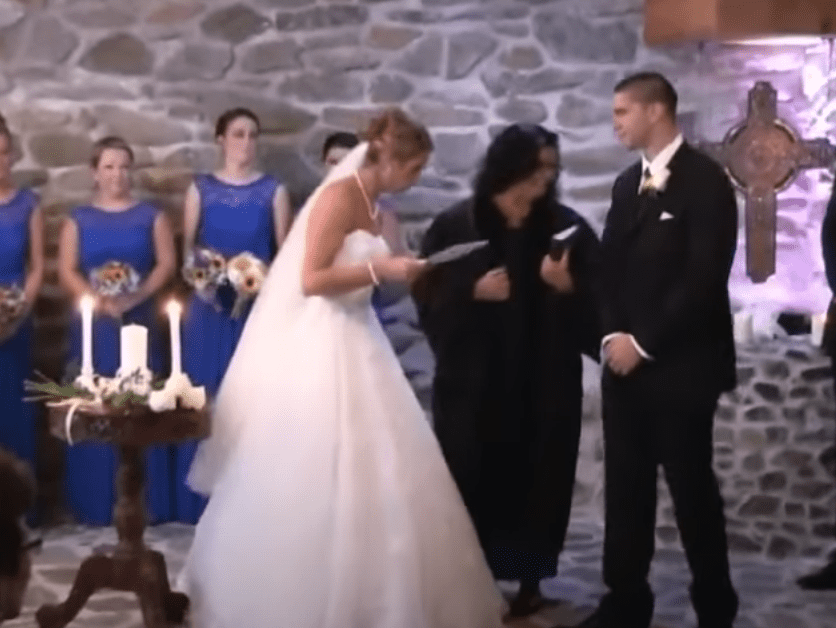 A bride reads her vows to her groom and then unexpectedly includes her new step-son and his mother | Photo: Youtube/Inside Edition
THE WOMEN WERE NOT ALWAYS FRIENDS
The women were not always amicable and had a long history. The bride started dating her now-husband back in college. While he was no longer dating Bender, he had just become the father of her child.
Bender was upset that he had moved on at the time, and many rumors encircled their lives. However, the bride eventually contacted Bender and tried to remedy the situation.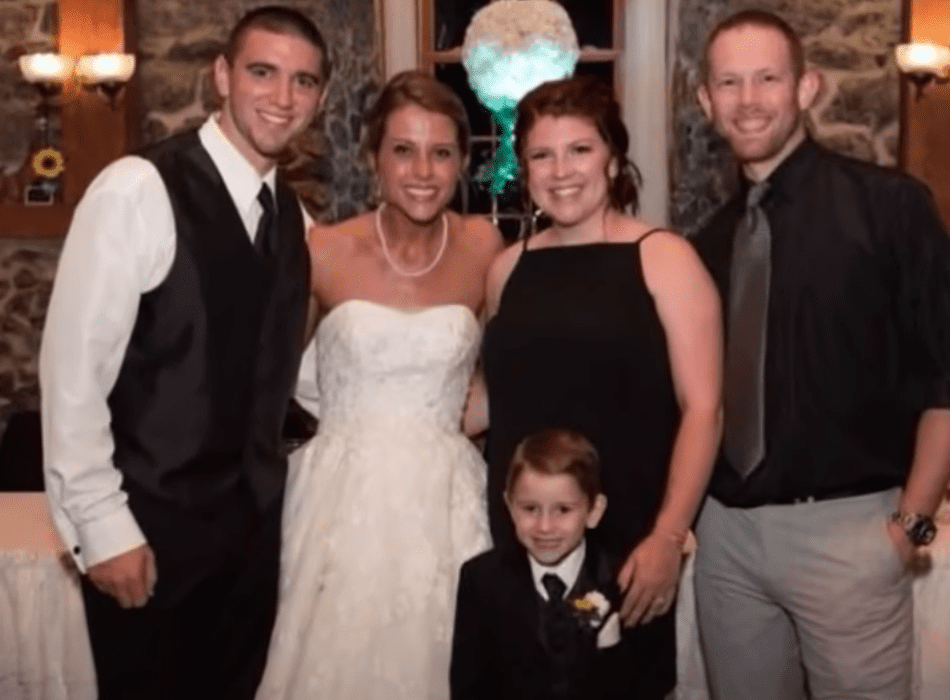 A bride and her groom stand happily with his son and former girlfriend, along with her partner | Photo: Youtube/Inside Edition
THEY BONDED ON MANY LEVELS
At first, they spoke about how they could best handle situations for the sake of Landon. However, they soon started chatting in a more friendly capacity. Bender explained:
"We bonded on so many more levels than just Landon."
The two women were more alike than they were different, and now they are great friends. Bender has also remarried, and both couples co-parent Landon. Living a few hours apart, the Pennsylvania residents make their family situations work.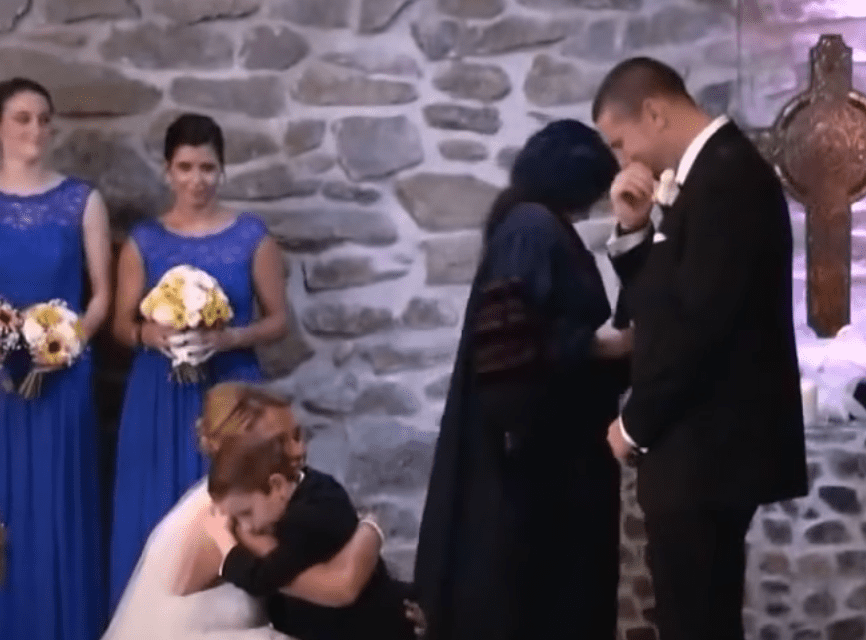 A groom is emotional as his bride dedicates part of her vows to his son | Youtube/InsideEdition
SOMETHING MISSING FROM HER VOWS
Musser shared that when she began working on her vows, she realized something was missing. She needed to thank Bender and Landon.
Once she wrote her promises to them, her vows felt complete. Judging from the groom's emotional reaction, this was the perfect finishing touch to their special day.
Please fill in your e-mail so we can share with you our top stories!