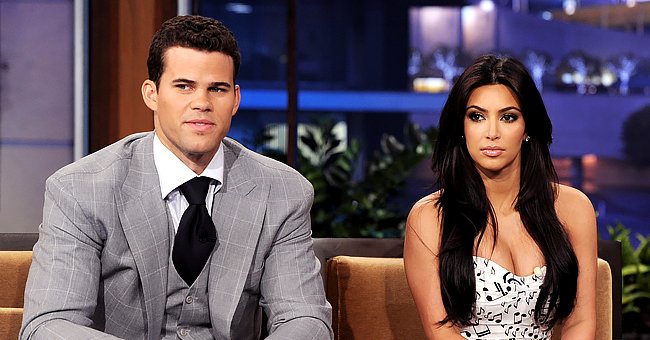 Getty Images
Kris Humphries Found His Divorce from Kim Kardashian after 72 Days Embarrassing
After years of silence, American basketball star Kris Humphries finally opened up about his difficulties dealing with his divorce from Kim Kardashian.
Kris Humphries grew up on a lake in Minnesota, about a 10-minute drive away from Paisley Lake. He was reportedly an excellent swimmer when he was young. He won multiple swimming tournaments when he was a child.
By the time he was in high school, Humphries was tired of swimming, and he shifted all his attention and efforts into basketball. Humphries would reportedly attempt 500 push-ups and 1000 sit-ups while watching Micheal Jordan play on TV with his father.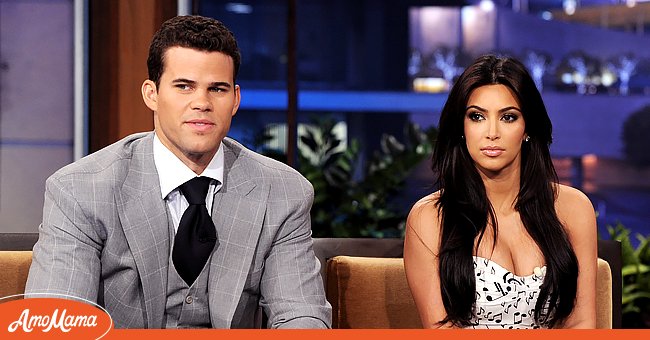 NBA player Kris Humphries and reality TV personality Kim Kardashian appear on the Tonight Show With Jay Leno at NBC Studios on October 4, 2011 in Burbank, California | Photo: Getty Images
The star claimed he had always loved basketball and the moment he knew he wanted to be a basketball player was when he went on a trip to Chicago with his father.
His father surprised him with tickets to watch Michael Jordan and the Chicago Bulls play, and he experienced the magical atmosphere when they walked into the building.
From that moment, he worked very hard to become a basketball player. Nothing else interested him except basketball, and he was always in the gym. It was not long before his dream came true, and Utah drafted him.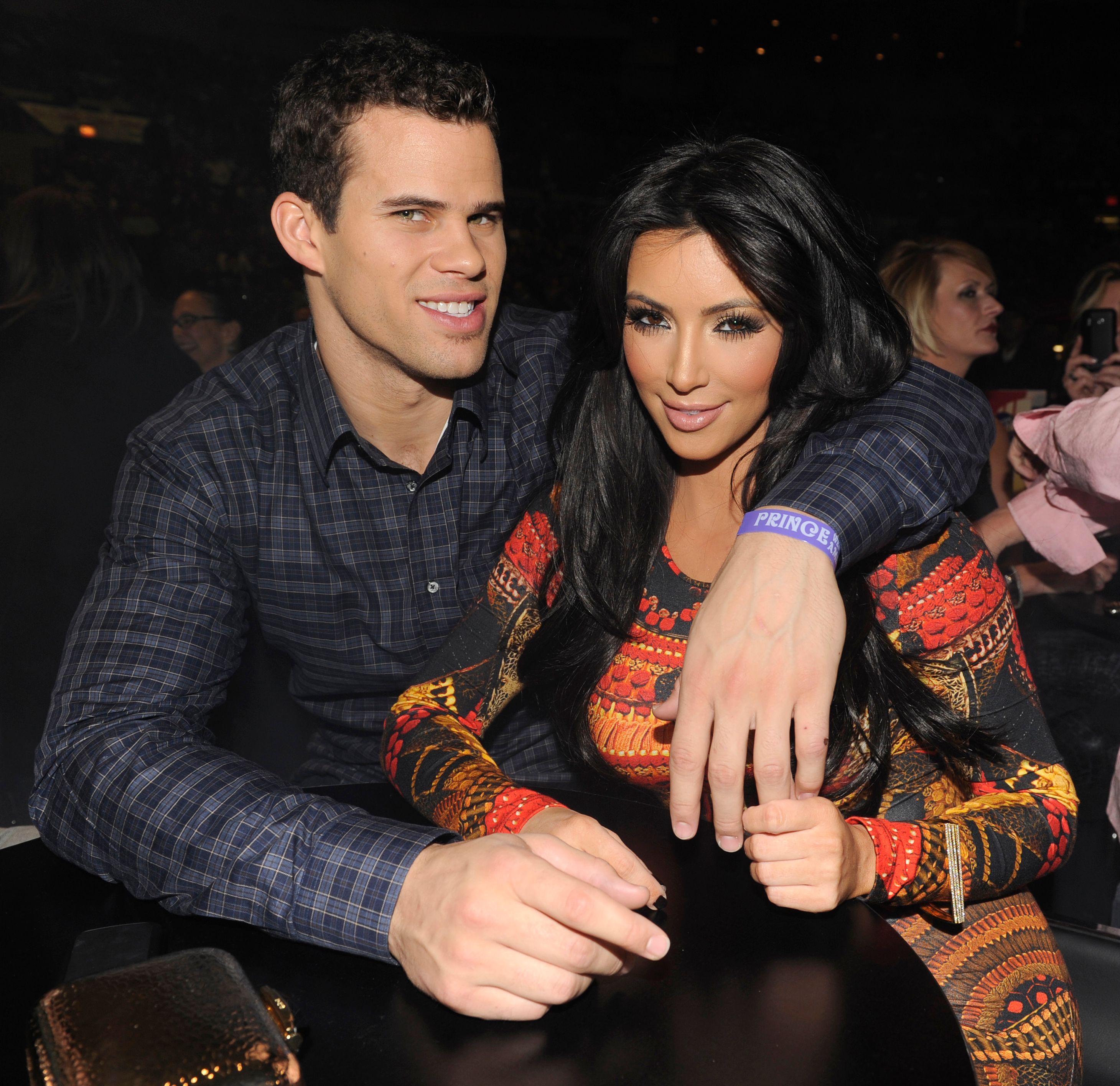 Kris Humphries and Kim Kardashian at Prince's "Welcome 2 America" performance in 2011 in New York City | Photo: Getty Images
MEETING AND MARRYING KIM KARDASHIAN
Kris Humphries met Kim Kardashian in 2010 when his teammate Jordan Farmer introduced them in New York. In October that same year, the basketball star started dating Kardashian.
After seven months of dating, Humphries proposed to the reality TV star at her home. He spelled "Will You Marry Me" with rose petals on the floor and then popped the question in her room with a 20.5-carat Lorraine Schwartz diamond ring.
The couple got married on August 20, 2011, and held their wedding ceremony on a private estate. The wedding was tagged as one of the most expensive celebrity weddings of all time.
They reportedly spent a total of $6 million on the ceremony. The wedding invitations, designed by Lehr and Black, arrived at guests' homes adorned with jet black hematite crystals.
Humphries and Kardashian then had their wedding rehearsal dinner at an Italian eatery located inside the Beverly Hills hotel with their friends and families.
About 75 people attended the wedding ceremony, including the Kardashian sisters Khloé, Kylie, Kendall, Kourtney, and their mother.
Pastor Joel Johnson officiated the ceremony, and every minute of it was documented by E!. They titled the event "Kim's Fairytale Wedding: A Kardashian Event." The four-hour special aired in October 2011.
They gushed over one another as they appeared together on the "Ellen DeGeneres Show" five weeks after their wedding to renew their vows.
THE DIVORCE
Kim Kardashian filed for divorce on October 31, 2011, just 72 days after their wedding. She claimed irreconcilable differences to be the reason. Kardashian also requested neither of them be awarded spousal support.
She explained that her hope was for the marriage to be forever, but sometimes things do not work out as planned. Kardashian also said they were on speaking terms, and they wished each other the best.
Humphries released a statement not long after the news broke, in which he stated he was not done fighting for their relationship to work. He declared he was devastated to hear the news and reiterated his love for Kardashian.
Later, the basketball star filed for an annulment of the wedding; he claimed Kardashian only married him to boost her TV ratings. However, they had signed a prenup agreement just before their wedding, which stated Kardashian would keep all the money she made during their union.
A judge set the date of their divorce trial in February 2013, but they both reached an agreement in April of that year. The judge reportedly persuaded Humphries to settle, and their divorce was finalized two months later.
DEALING WITH THE BACKLASH
After years of rumors that the couple faked their relationship, Humphries wrote an essay titled "I Never Wanted To Be That Guy" to The Players' Tribune to address it. The athlete had just retired from the NBA.
The essay explained that the relationship was 100% real and that the rumors were untrue. He declared there was nothing else to do when he realized their marriage was not working.
He declared it was painful, embarrassing, and very hard to deal with for him and his family and the fact that it was publicly played out in front of the world made it more brutal.
Humphries explained he did not know how to deal with the divorce and could not even defend himself to the Kardashian fans and media because he believed it was futile and disrespectful to basketball.
The hatred was so much that he developed anxiety issues, especially in large crowds, and he sometimes did not want to leave his house. The basketball fans started disliking him for appearing on the Kardashian show.
Humphries revealed that he was naive and should have known what he was signing up for. He admitted he felt the whole world hated him, and he did not understand why but that basketball got him through that period.
KIM KARDASHIAN SPEAKS
On one of her family's reunion specials with TV host Andy Cohen, Kardashian declared she owed ex-husband Humphries an apology for how she handled their divorce.
She admitted she was under pressure to marry him back in 2011 because they filmed it for their show "Keeping Up With The Kardashians." She did not want to be tagged as the runaway bride.
Kardashian explained her mother also offered her the option of leaving in the car just before the wedding. She claimed it was during their honeymoon in Italy that she realized she had made a mistake.
The reality star declared she felt claustrophobic just looking at his shoes in their hotel room. She admitted to breaking up with him in the worst way because she did not know how to handle it.
She revealed she attempted to call him to apologize months after the divorce, but he did not respond, and when they eventually ran into each other in 2015, Humphries would not talk to her.
Kardashian also denied allegations that she married him for money, explaining that all the money they made from filming their wedding was spent on the ceremony itself.
Please fill in your e-mail so we can share with you our top stories!