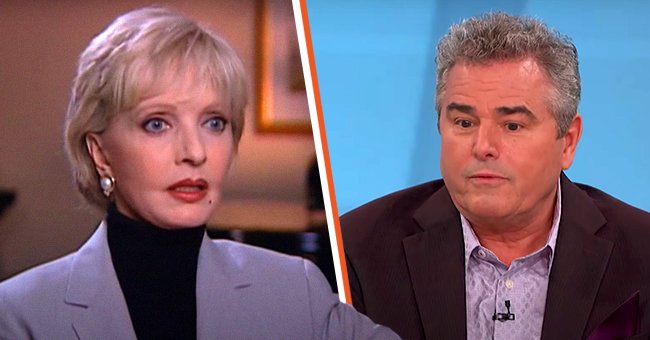 youtube.com/FoundationINTERVIEWS | youtube.com/The Doctors
Florence Henderson Was the Mom 'Everyone Wanted' but Once Hurt Her TV Son Deeply
Florence Henderson and Christopher Knight are known for being TV mother and son on the beloved sitcom, "The Brady Bunch." However, Henderson once hurt Knight's feelings deeply.
"The Brady Bunch" stars Florence Henderson and Christopher Knight once got into a heated feud as Henderson disagreed with Knight's choice to marry a reality star.
Fortunately, the feud did not last long, and they seemed to patch up any rift between them because when Henderson passed away in 2016, Knight only had loving things to say about her.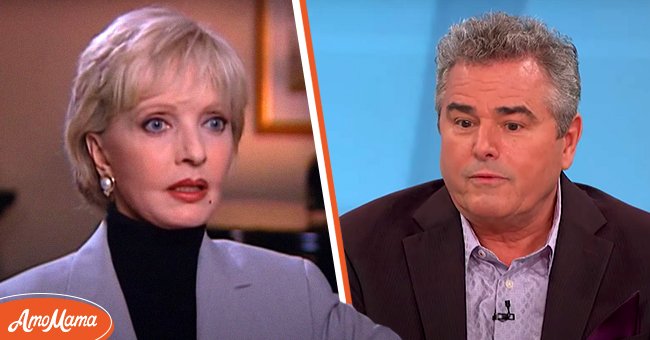 Florence Henderson pictured during an interview [Left]. Christopher Knight pictured during an interview with The Doctors [Right]. | Photo: Youtube/FoundationINTERVIEWS & Youtube/The Doctors
Florence, best known for her role as Carol Brady on the hit TV show, passed away on November 24, 2016, from heart failure, surrounded by her four children.
Following her passing, Henderson's costars, Knight and Barry Williams' spoke about her legacy and what she meant to them during an exclusive interview with Entertainment Tonight.
During the interview, a teary-eyed Knight admitted he could have spent more time with his TV mother. He went on to share that Henderson was the type of mom everyone wanted:
"She's the kind of mom that you want. Even if you had a mom like that, you'd take another one. "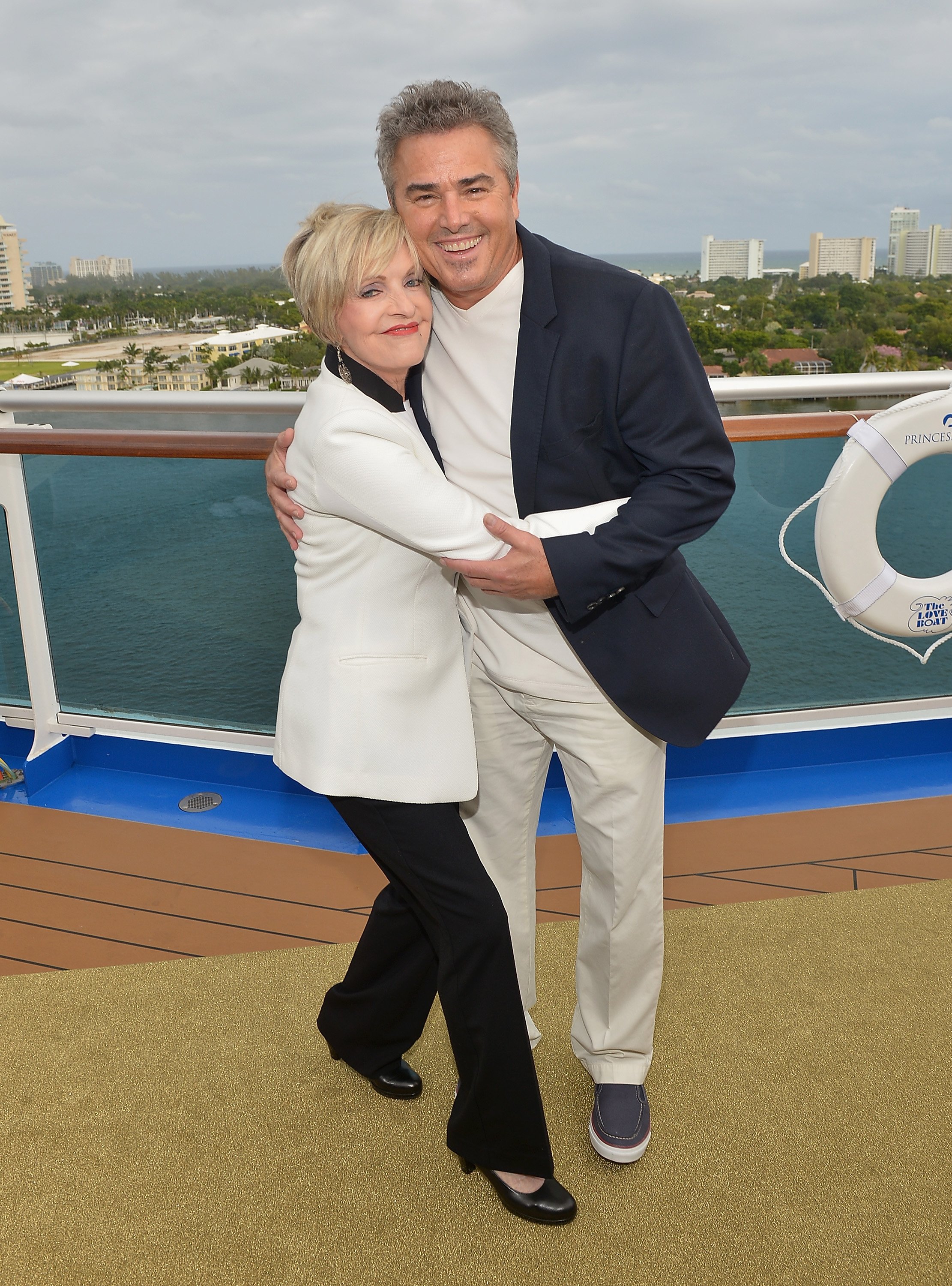 Florence Henderson and Christopher Knight at the Love Boat Cast Christening Of Regal Princess Cruise Ship, 2014, Fort Lauderdale, Florida. | Photo: Getty Images
Knight said although her death was a tragedy, she lives in all the people she knew as they "all own her." He explained that he is who he is because of Henderson, as she played an essential role in his life.
He described Henderson as a warm but stern mother figure and someone he deeply respected as a child and never wanted to disappoint.
With all of the respect and admiration Knight had for the actress, it is no wonder that he was deeply hurt when she criticized his decision to marry "America's Next Top Model" star Adrianne Curry.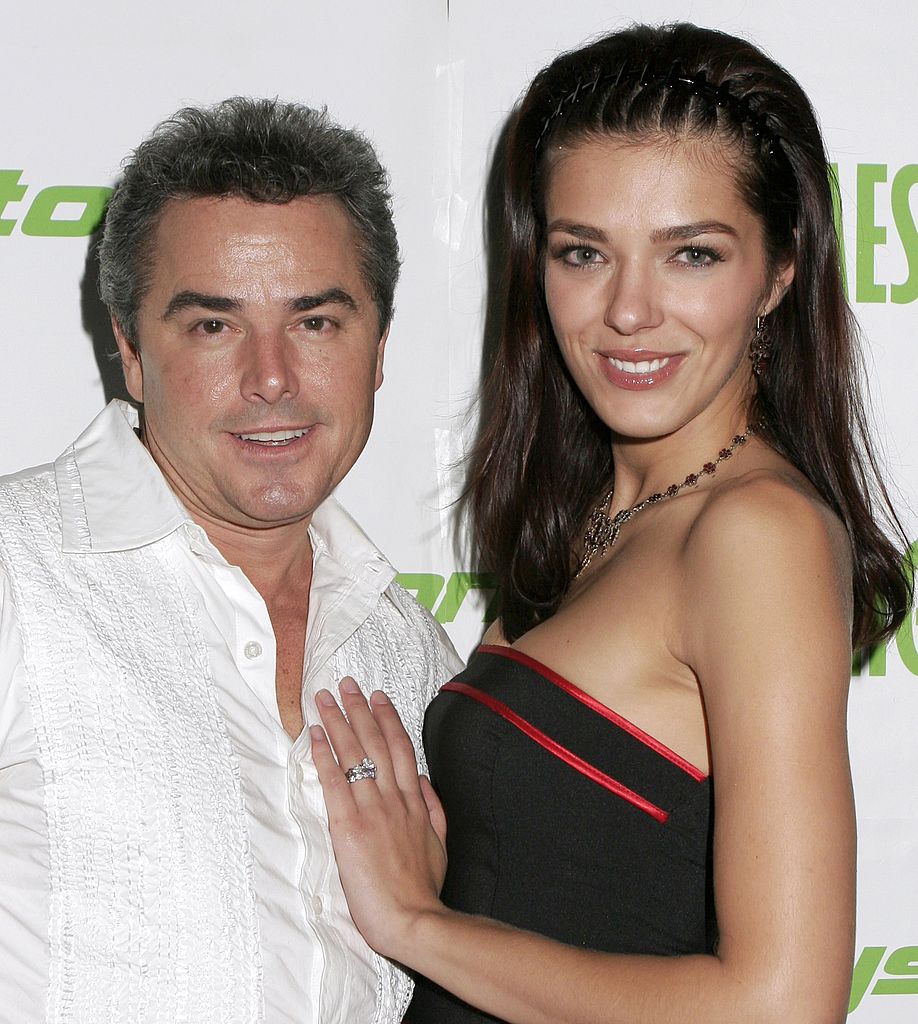 Christopher Knight and Adrianne Curry at the 6th Annual High Times Stony Awards at B.B. King's, 2006, New York City. | Photo: Getty Images
Knight and Curry met on VH1's "The Surreal Life," which featured a group of celebrities living together under one roof and forging different friendships or romantic relationships.
A 23-year-old Curry and Knight, who was in his 40s, fell in love during the show. VH1 loved their storyline so much, Knight and Curry were given another show called "My Fair Brady."
The reality show focused on the couple's blossoming relationship and different relationship milestones, including Curry moving into his apartment and Knight proposing in the season finale.
The drama between Knight and Henderson ensued as Henderson publicly stated her disapproval of the couple's engagement as she felt it was forced for the show.
According to Henderson, a certified hypnotherapist, Knight asked her to counsel himself and his future wife for the show, but she refused. She said at the time:
"They asked if I could come and counsel them before the marriage and I said, "no, but maybe I'll come and counsel the divorce." "
She explained to People that she did not want to do reality TV but appeared on the show anyway. Although she tried to help, according to her, the couple did not take her advice.
Knight and Curry were both upset by Henderson's comments. At the time, Knight stood by his engagement and said he loved Curry with all his heart.
According to CBS, Curry stated that she had been nice to Henderson when they first met, but she believed her fiance's TV mother had it out for her.
Despite Henderson's upsetting comments, Curry and Knight tied the knot in May 2006 surrounded by 250 friends and family at the Christ Episcopal Church in Curry's hometown of Joliet, Ill.
Many of Knight's "Brady Bunch" costars were in attendance, including Barry Williams, Susan Olsen, and Mike Lookinland. The couple's "The Surreal Life" costar Joannie Chyna Laurer also attended.
The marriage was the first for Curry, while Knight was previously married twice. First to Julie Schulman from 1989 to 1992, and then to Toni Erickson from 1995 to 2000.
A year after their wedding in 2009, Knight's costar, Olsen, shared her thoughts on the feud between her onscreen mother and brother. She said of their relationship:
"... Florence and Chris have patched things up. That's one of those situations where I saw it from afar, then I got close to it and it was like, "Oh, wow. You really took that seriously?" "
Olsen explained that she did not think Henderson meant much by her comments, but she did understand that Knight would be upset as Henderson had been negative toward his wife.
It seemed none of the other "Brady Bunch" cast members shared Henderson's sentiments as Olsen stated that Curry "was a Brady" whether Henderson agreed or not.
Whether Henderson was serious about her comments does not matter as she was right in her prediction that the couple's marriage would not last.
In 2011, People reported Knight and Curry separated on what would have been their fifth wedding anniversary. Phil Viardo, the couple's manager, stated to the media after the separation was announced:
"After starting a relationship with what seemed to be irreconcilable differences, the couple has reached a period where those differences are no longer appreciated."
The couple's divorce was finalized in 2013. Now, in 2021, the former couple have both remarried. Curry married Matthew Rhode in 2018, while Knight married Cara Kokenes in 2016.
Both Knight and Curry seem very happy in their marriages as they both regularly take to Instagram to share adorable photos with their spouses.
Recently Curry, who goes by Curry-Rhode, celebrated her third wedding anniversary to her husband. She penned a loving tribute to her husband alongside a snap of the couple enjoying dinner together.
While Curry and his wife recently celebrated Halloween with their adorable dog, Stella, who features frequently on his Instagram account, and all posed together in matching hotdog costumes.
It seems there is no bad blood between Knight and the later Henderson as the former "Brady Bunch" star regularly shared throwbacks to his time on the show.
Please fill in your e-mail so we can share with you our top stories!