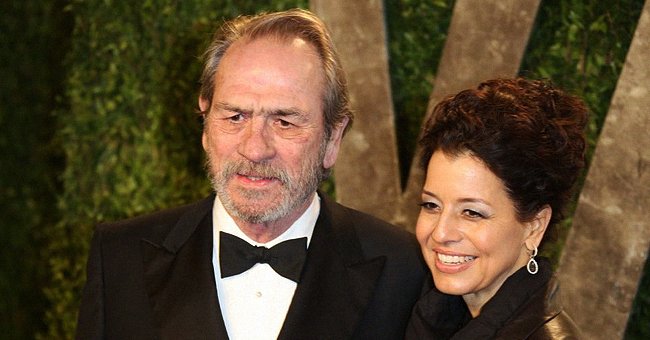 Getty Images
Tommy Lee Jones Was Married to 3 Artists - Wife Dawn Managed to Possess His Heart the Longest
"Men in Black" actor Tommy Lee Jones is the living proof that even Hollywood stars can be married to the same person for a long time. He has two failed marriages under his belt, though.
Tommy Lee Jones has been married to his current wife, Dawn Laurel, for two decades, making him one of few Hollywood stars with a 20-year-long marriage.
Finding the one wasn't easy as he was married to two different women before Laurel. Given that his three wives are artists, it's fair to say that Jones prefers creative women.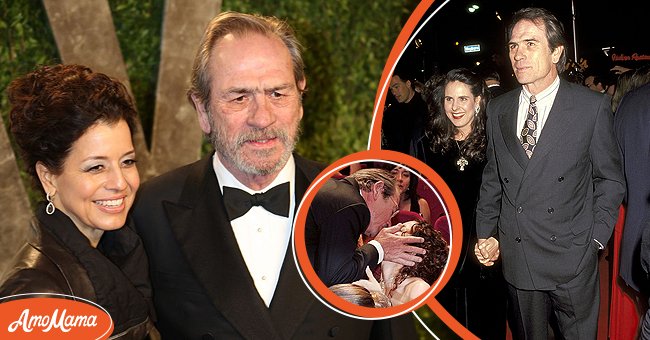 Tommy Lee Jones with wives Dawn Laurel [left and center] and Kimberlea Cloughley [right] | Photo: Getty Images
JONES'S LIFE AND CAREER
Born in September 1946, Jones grew up dealing with physical abuse at the hands of his cowboy-turned-oil-field-worker father. During his teenage years, he was at a crossroads.
Jones's dad got a job in North Africa, but the aspiring actor studied hard to get a scholarship at an elite prep school in Dallas instead of going abroad with his father. As years went by, Jones obtained a football scholarship and studied at Harvard University.
While Jones majored in English literature, loved drama, and performed in school productions, he was also a talented athlete who even became an All-Ivy offensive guard.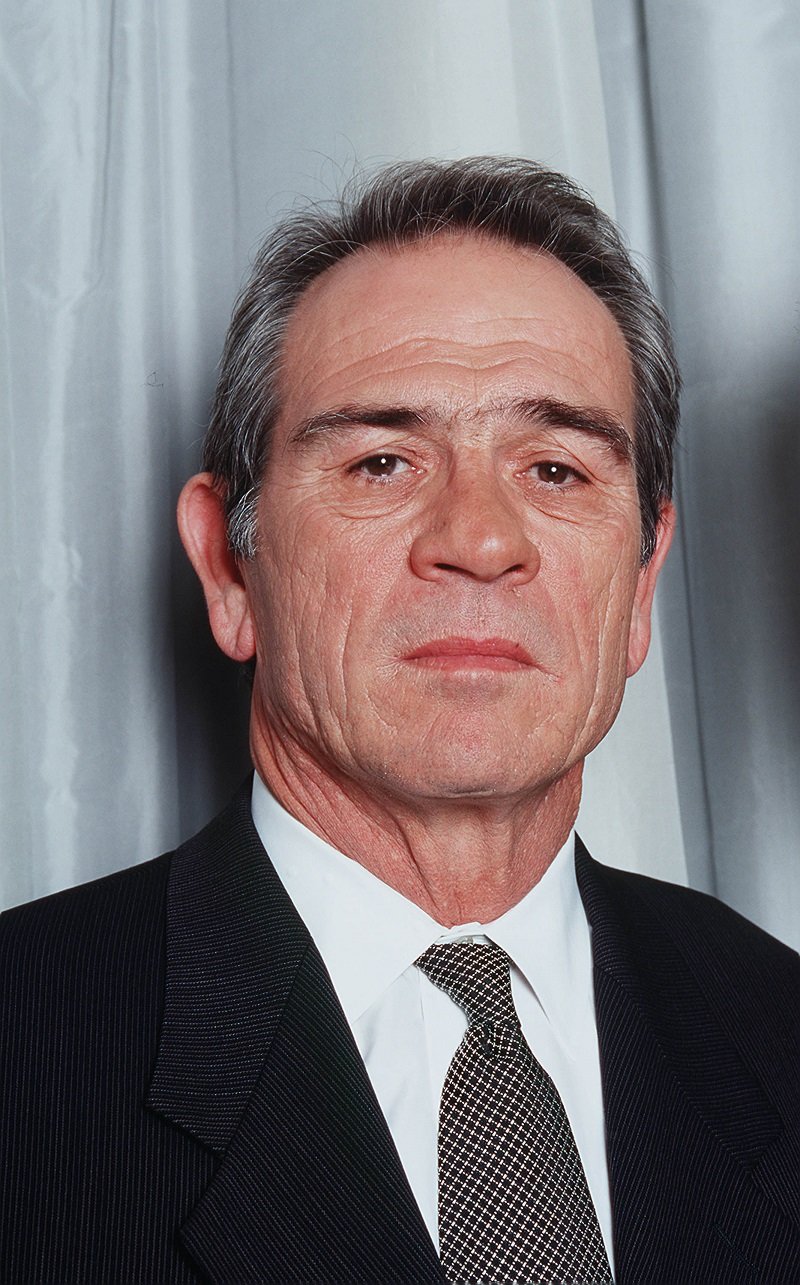 Tommy Lee Jones at Claridges Hotel on July 17, 2002 in London | Photo: Getty Images
His slim frame was the only thing that prevented him from pursuing a career as a professional football player in the NFL. As a result, he moved to New York after graduating in 1969 to give acting a try.
Luckily, he didn't struggle much to land his first acting gig in an off-Broadway production. In 1970, he made his film debut in "Love Story." From 1971 to 1975, Jones also portrayed Dr. Mark Toland in "One Life to Live."
New York didn't provide the steady acting gigs Jones wanted, so he moved to California in 1975, where he landed a part in the TV show "Charlie's Angels."
Since then, the actor has not stopped wowing audiences with his outstanding performances. He even won an Academy Award for Best Supporting Actor for 1994's "The Fugitive."
On the set of the 1995 TV film "The Good Old Boys" (directed by Jones), he met Dawn Laurel.
JONES'S WIVES AND KIDS
Before making it big in the entertainment industry, Jones married actress and writer Katherine Lardner – the first artist that stole his heart. Unfortunately, their relationship was short-lived, and they divorced seven years later.
During their relationship, they lived in Hollywood, and he hated it. According to actress Sissy Spacek, who worked with Jones in "Coal Miner's Daughter" and "JFK," the years he lived in Hollywood were probably the most challenging of his life.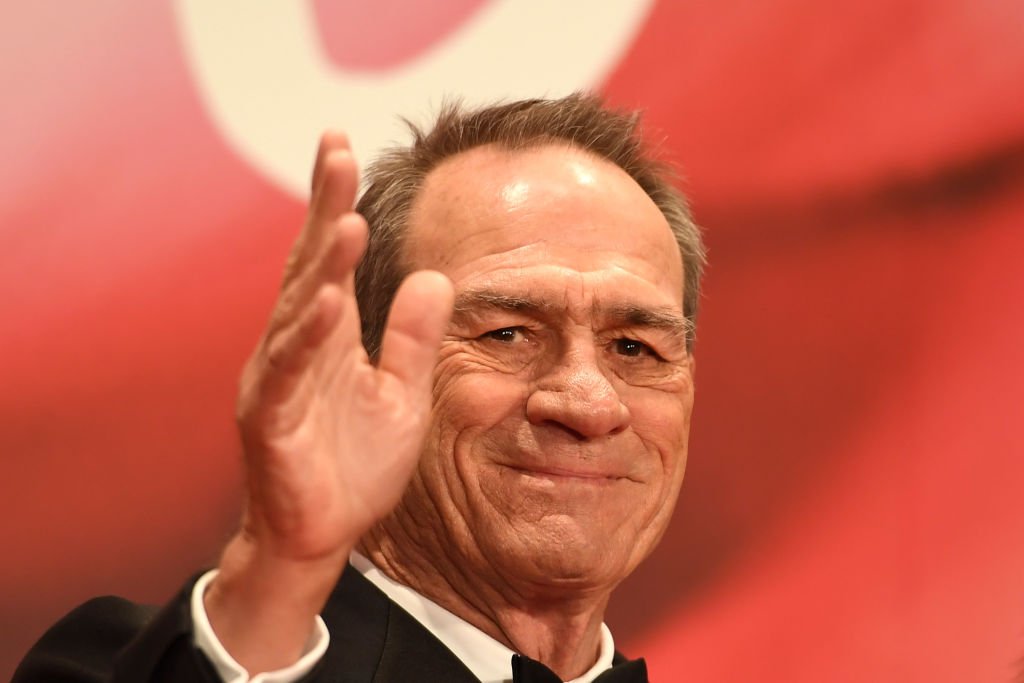 Tommy Lee Jones on October 25, 2017 in Tokyo, Japan | Photo: Getty Images
Things changed after meeting his second wife, Kimberlea Cloughley, on "Back Roads," set in 1980. The actor and the San Antonio photographer married in 1981 and moved to Texas. Cloughley explained:
"That's probably the closest he has come to living the Hollywood life, and it just didn't suit him at all. He tried that on, and it just didn't fit."
With Cloughley, Jones had two children, Austin and Victoria. In 1996, after 15 years married, the former couple divorced. It wasn't the last chance Jones gave to love, though.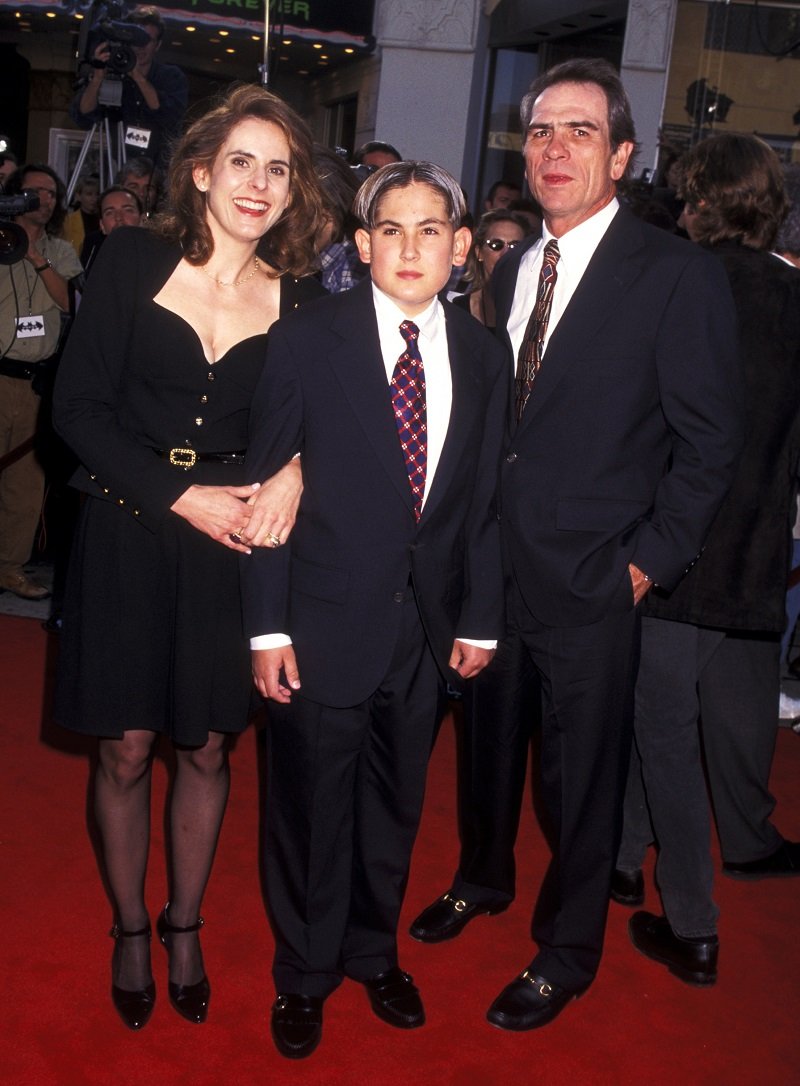 Tommy Lee Jones, wife Kimberlea Cloughley, and son Austin Jones at the "Batman Forever" premiere in Los Angeles, California | Photo: Getty Images
On the set of the 1995 TV film "The Good Old Boys" (directed by Jones), he met Dawn Laurel, also a photographer. In the movie, she worked as an assistant camera operator to keep the camera focused throughout the scenes.
Before "The Good Old Boys," Laurel had already participated in other Hollywood projects for years. Apart from her assistant camera operator gigs, she was also a production assistant and a still photographer.
It's been reported that Jones and Laurel hit it off as soon as they met. At the time, he was still married to Cloughley, so rumors about him cheating on his then-wife with Laurel have made the rounds ever since.
After dating for a few years, Jones and Laurel married in 2001 in a private ceremony in Alamo Height, near San Antonio. It's been two decades since they exchanged vows, and they are still going strong.
Jones added that people in long-term relationships usually get "bored and frustrated."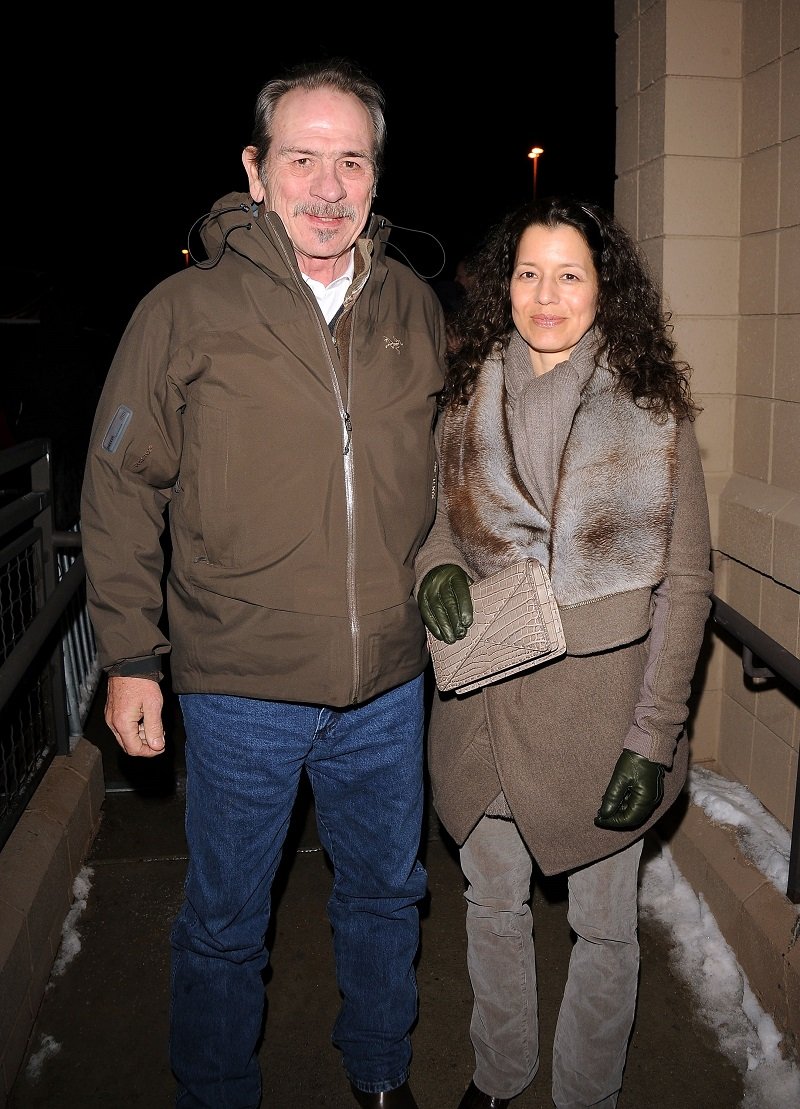 Tommy Lee Jones and wife Dawn Laurel on January 22, 2010 in Park City, Utah | Photo: Getty Images
JONES AND LAUREL'S LIVES
After marrying Jones, Laurel kept herself active in the entertainment industry and worked with her husband's assistant in a few movies, including the "Men in Black" franchise.
When she turned 50, she retired and currently lives on Jones's 3,000-acre cattle ranch just outside San Antonio. It's not like the couple is just relaxing – they are also running the ranch.
Apart from that, they usually go to their polo ranch in Buenos Aires, Argentina, where they both play polo. Laurel loves the sport so much that she has been part of different women's polo associations.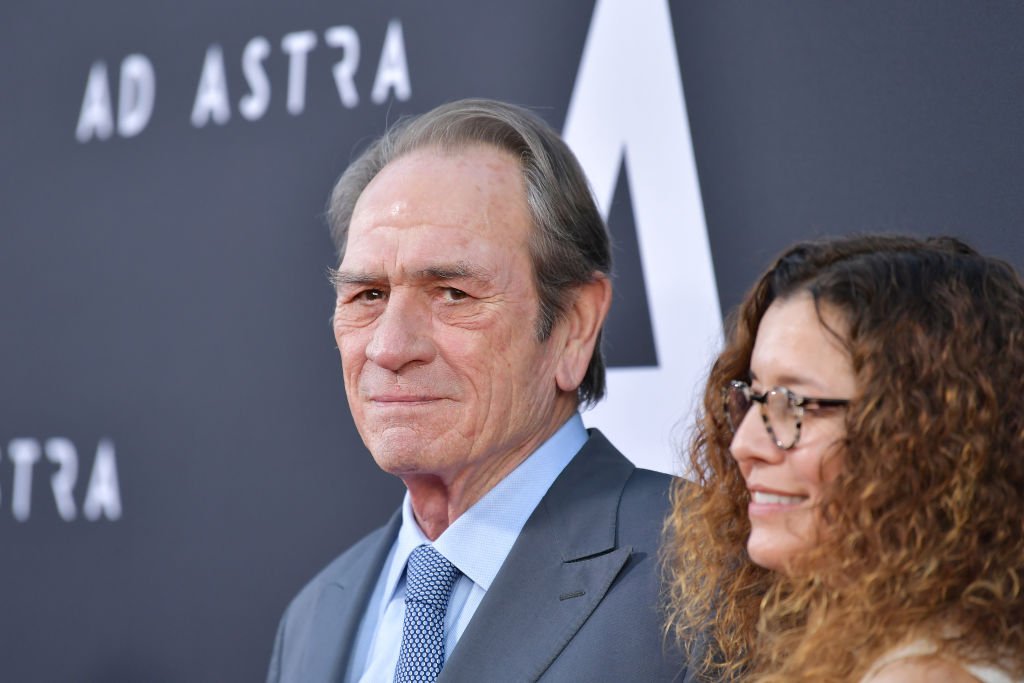 Tommy Lee Jones on September 18, 2019 in Los Angeles, California | Photo: Getty Images
Photography is still part of her life, but it's mostly a hobby. As for Jones, he is still active in Hollywood and sometimes attends red-carpet events with his wife. About his rancher lifestyle, he once said:
"There's plenty of ranches I can go to and get a job. I can ride most anything, I know cattle, I can do most things you'd expect a cowboy to do, and I'm not afraid to work."
While Jones and Laurel, 18 years younger than him, clearly enjoy their lives in their San Antonio ranch, they have been spotted several times in Los Angeles.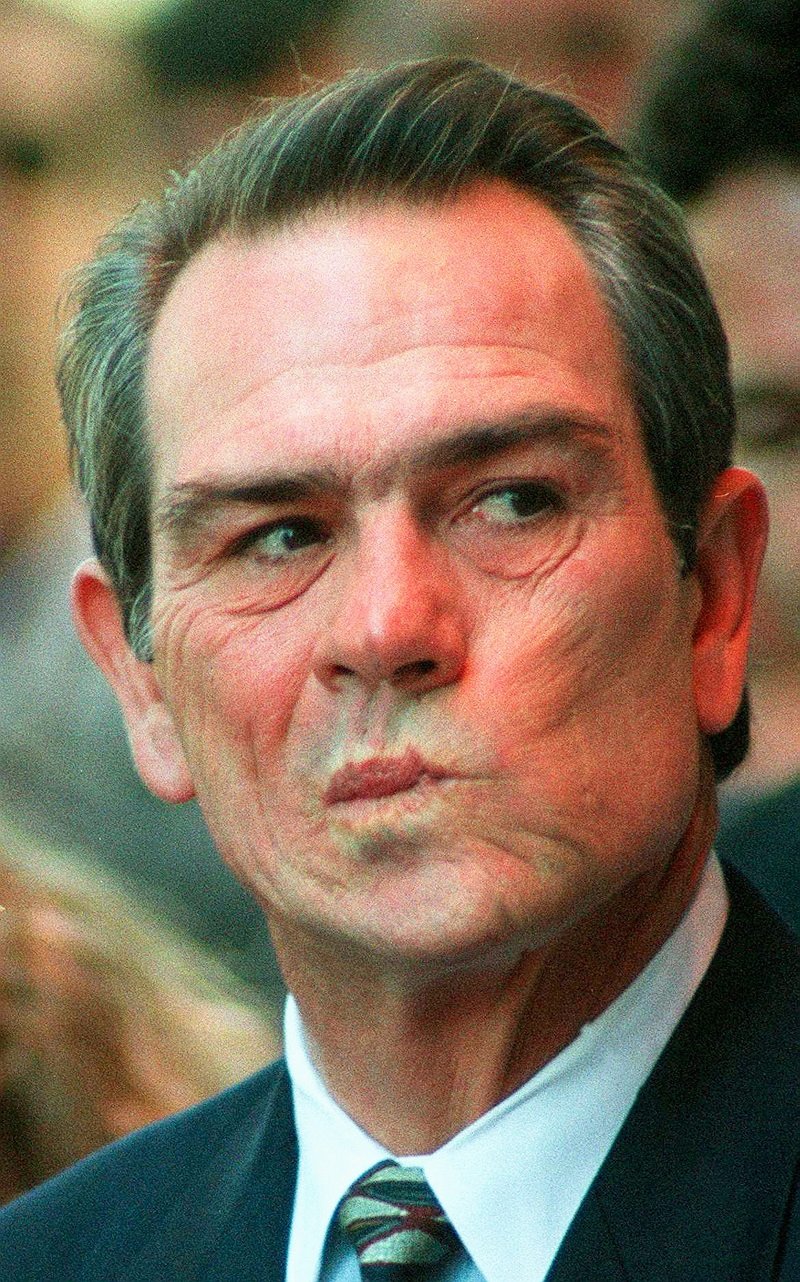 Tommy Lee Jones circa 1990 | Photo: Getty Images
Back in 2013, they were photographed at a Clippers game, and they looked so in love. The actor was all smiles and couldn't stop looking at his wife.
However, Jones is not precisely a hopeless romantic. While promoting the romantic comedy "Hope Springs" (starring himself and Meryl Streep), he pointed out that the film addressed real-life topics.
He said that the film was about a middle-aged couple who attended a week-long couple therapy session to regain the spark in their 30-year marriage.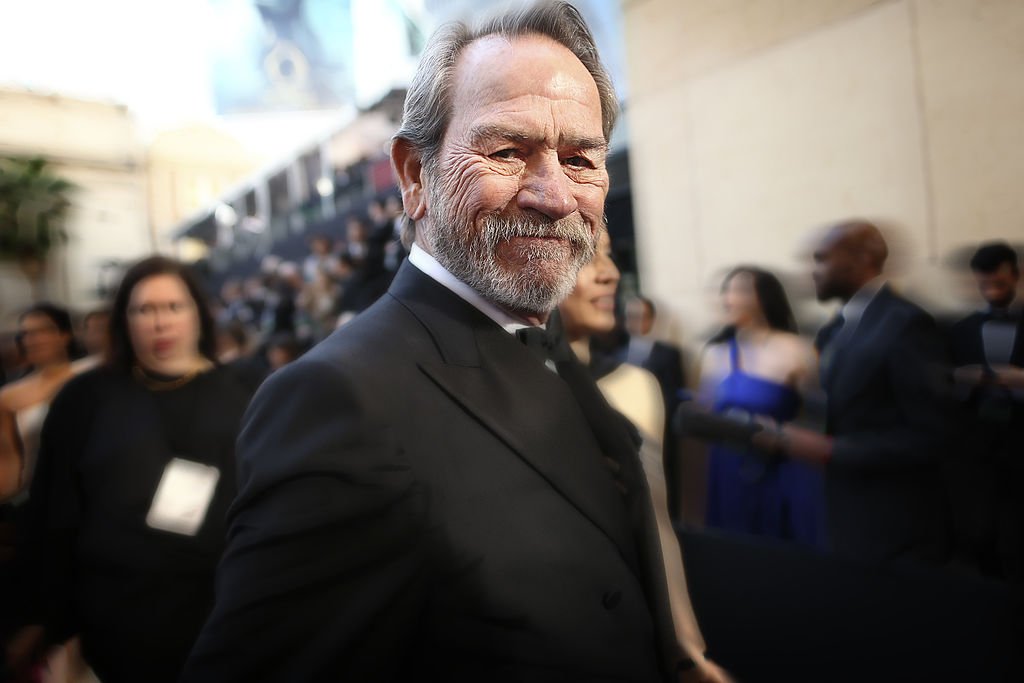 Tommy Lee Jones on February 24, 2013 in Hollywood, California | Photo: Getty Images
Jones added that people in long-term relationships usually get "bored and frustrated" when dependent on each other. Given that it could happen to anybody, the film was "appealing," especially because it showed how funny those issues could be.
Given that the Oscar-winning actor and his wife are still going strong after 20 years, it's fair to say that their relationship has not gotten boring or frustrating. Way to go!
Please fill in your e-mail so we can share with you our top stories!