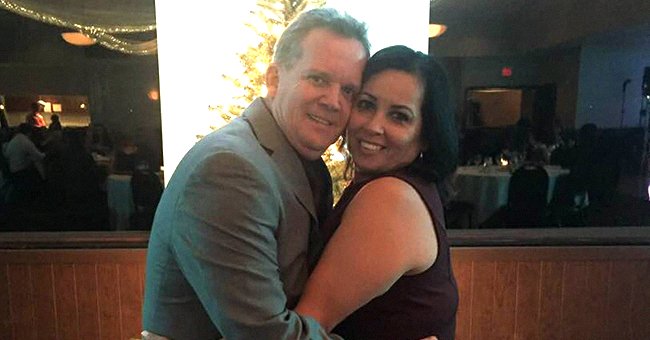 facebook.com/edward.hallisy
Couple Who Dated Long-Distance after Falling in Love in an Online Class Get Married
For two online students, online learning resulted in something special. After meeting during a university course, they started chatting and realized they were in love.
Ed Hallisy decided to take a few online courses at Southern New Hampshire University. He was excited to obtain a diploma, but he never imagined getting far more than that.
Ed, 58, commenced with his international business class in 2019. The Cleveland, Ohio resident met Nadine in the same class, and the pair started talking via the discussion board. However, things soon developed into more.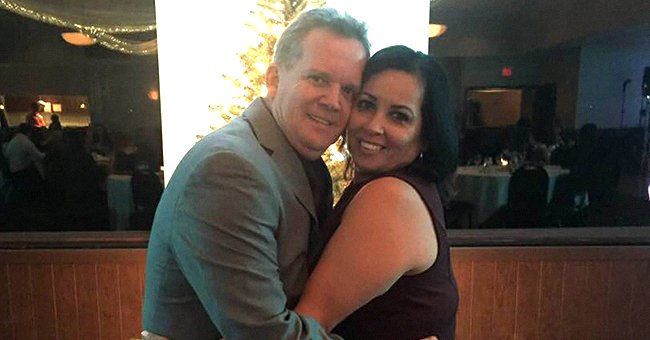 A couple that met during an online course is happily married now | Photo: Facebook/edward.hallisy
A SERIOUS LONG-DISTANCE RELATIONSHIP
Nadine, who hails from Santa Clarita, California, enjoyed Ed's company, and once they began exchanging text messages and phone calls, things became romantic.
They became a couple in June 2019, and their long-distance relationship became serious. In July 2021, they decided to get married. Ed also celebrated his graduation from the university with his new wife by his side.
EVERYTHING FELL INTO PLACE
Ed shared that he was not looking for a relationship, and neither was Nadine. He explained:
"It's just amazing — we compliment each other very well. I feel very grateful and very blessed. It all fell into place."
Nadine expressed that their love story "sounded too good to be true." However, luckily for them, it was all real and happened naturally. Ed had tried out the dating scene before and was unsuccessful, so he was surprised to meet Nadine.
STOPPED LOOKING FOR LOVE
He had started to believe there was nobody "out there" for him. On the other hand, Nadine had a bad experience with a former relationship and chose to focus on her kids instead of looking for love.
The couple believes it was destiny that brought them together despite them living thousands of miles away from each other. The first time they met was special, and Ed already knew he had found the one.
HOPE TO ENCOURAGE OTHERS
Nadine added that she knew they needed to make their relationship work, regardless of the distance. The couple is now married and plans on doing a lot of traveling together. They hope their story will encourage others to "go get it."
While the world of online learning brought Ed and Nadine together, another couple met via an online dating app called Bumble, and their story was shared in 2019.
ONLINE LOVE
Paul and Sarah Edwards from the United Kingdom were confident of the bond they formed via the internet and made a bold choice. The couple got married, had their first kiss, and met for the first time all in one day.
They state that any relationship has its risk, and their faith in each other spurred them to make the big commitment regardless of what other people might think. They are happy and hope their story will display the good side of online love.
Please fill in your e-mail so we can share with you our top stories!